DEVIN DAVIS
An Amber Alert has been issued for a missing 2-year-old boy in Liberty County, Texas.

Devin Davis disappeared around 3:30 p.m. Tuesday afternoon while his mother and sibling were taking a nap in a home they moved into last week. When they woke up, Devin's mother found the front door open and Devin nowhere to be found.

Police did not know whether Devin simply wandered off or was abducted, according to ABC News station KTRK in Houston. Several tips were called into the Liberty County Sheriff's Office but had not resulted in any leads.

Those with information are encouraged to call 936-336-4500.





Please note that tarot will pick up
TRENDS /VIBRATIONS
of
PAST PRESENT AND FUTURE
- it will pick up anything that is 'out there' true news or false news - either way it can throw light on what is 'in the air' - please bear this in mind when you are reading the insights.

It is very important that 'readers' of the blog understand this, therefore one has to be very discerning when reading. Media news can put out stories that are not factual or are pre -mediated but Tarot can pick that up. It does,nt mean that tarot is wrong, it shows tarot can see what might be suggested. However when writing the tarot it may be taken as fact.



TAROT

CANNOT

BE CONSIDERED AS
100 PER CENT ACCURATE BY LAW.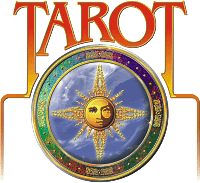 DEVIN DAVIS
« 31 MARCH 2012
6:07 am
»



I have a request here on the blogger to look at Tarot for a little boy who went missing 27 March called Devin Davis. Tarot may be able to give glimpses of the situation but will bring forward information past present and future. Tarot is not 100 per cent therefore you must always go to factual sources. I will write down a brief look at what I have and hope that it helps.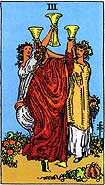 All I seem to have initially for this boy is being in the company of friends and loved ones who are celebrating , a party possibly even drinking? There are three people here initially. This is past present and future therefore I can only write what Tarot gives and not force the issue.

This is a card that is showing this boy under or near a tree and the card is water and West

which might indicate being near water

but I have to check for locational direction and will tag that on. There is a certain amount of boredom going on with this little boy - I am seeing initials M or W here a water creek or stream and a building possibly nearby and there might be a bridge or crossing over that. It seems to be describing the vicinity.

I feel like he was 'hiding'

or hidden

and someone 'walking away' from a patch of water such as a pond or lake. It is all around a home that this first card would seem to connect.

There may be a fair haired or lighter haired male in the picture (could be female Im not sure) who is travelling towards a lake. This is thought to be someone that is not unfamiliar though I may be wrong. Again though Im not sure how significant this might be.

I see a garden here and possibly also a container. Drugs can always come up on cups cards but that is not the principle card I have received here it just seems to me that something was happening possibly in the garden at one point as I seem to see two people in particular and two children in the garden .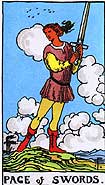 When I see this card I see

rocks stone and water and landscape

. It might even depict Hills/Railways as part of the scenery and/or golf courses but I have not looked at a map to ascertain if there are any such things nearby. I am also seeing a bedroom here? Riversides lakes are all part of the swords in this particular section of cards and I also see police matters growing very strongly so I am not completely sure but I think

police either already have or will have some further ideas about this child and where he may be located.



This card gives us East as a name but looking West as a rule and Im feeling the word 'stuck' as being strong here and possibly mud could come up. These cards are feeling particularly 'empty' and for that reason and their positioning

I wonder if its because this child is on the verge of being found?

This card would generally show that this boy is outside somewhere windy

so I think he is in his own vicinity of his home or at least not far away.

Bear in mind that swords are not always good cards to come up as they can depict illhealth. I hope that will not be the case here but its something I need to mention as a possibility. I wonder if he has bumped his head or hurt his back?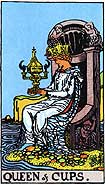 This card again is a west card and it does seem to give a West direction and link to the mother and the home. We have a number

1 and 3

here which may be significant to this child being found

,

that might be route distance or have some other significance, it can also add up to 4.

Again Im seeing this child around the home straights. I also do see Lakes in this card

there is a lot of water in all of these cards

and it might suggest that is the closest element that we should be thinking about.

Aunties and Cousins can come up in this card though Im not quite sure if its relevant. Is the mother pregnant?

I think

I could say that this child would be found in/near a water environment whether in name or actuality

. The queen of cups shows me that positively.
I dont feel there is anything more to add here at the current time. If Devin is not found I will come back and look again.

I would generally associate the following places and influences around Devin at any given point in time. I also feel he is North/North West to West in or near his home. Tarot is not 100 per cent accurate but hopefully something here may assist.



Though it may not be part of the area 'airports' can come up also

.

Number 4

can give us a vehicle and a door (often thought of as Door 4 OR 4 door) we also have to bear that in mind as it might come up it can also relate to father figures. I thought I would offer this information extra as it is linked to the cards and numbers to be found. The Queen is very close to 'church signs' another point to mention.

Empathy.


POSSIBILITIES OF LOCATION/MOVEMENTS/CONNECTING ENVIRONMENTAL FACTORS/ASSOCIATED PLACES - (BUT NOT GUARANTEED)




North - North West - West



The sea, rivers and places near

ponds or waters

- brooks, springs, wells, wash-houses, sea shores, marshy land, etc. In houses it represents cellars, cisterns, bathrooms and places near water.Hills and mountains, high places, barns and storehouses for corn and grain. Libraries and studies, the walls of houses, the hall, playrooms, chests, drawers, places where money is stored or kept, ie, safes, purses. Places off the ground, high up or near sources of light, such as windows or rooms that are notably light, bright and 'airy'.




Sadly Devin has been found deceased and it is always very sad when beautiful children do not come home alive. My sympathies to family and relatives. As you will see Tarot seems to have outlined a few pointers here and even mentioned an airport though at the time I was not sure of that significance only that I saw aeroplanes. An unmanned drone aircraft picked up sight of Devin in the pond.

It seemed when writing Tarot that Police already had an idea where he was and it turns out from this report below they had in fact ALREADY searched the pond and found him when looking again. Tarot also gave a 1 and 3 feeling they were numbers for Devin to be found and they add up to 4 and number 4 also mentioned again when being found. Devin was indeed found 4 days after going missing and not far from his own home and in water/pond. I am satisfied that Tarot has been very helpful in providing details in this particular situation for Devin but I am never happy that a child has come to harm.

Peace always to Devin and God Bless.

Empathy.

Apr 1, 2012
The search ended yesterday morning when his body

was spotted by an unmanned aircraft

about 300 yards from his home.


although

they had searched the pond before

, plants on the surface stopped them from spotting Devin's body.
Search and rescue: Houston police marine unit divers search for little Devin in a creek next to his home