January 5, 2012 3:36 PM
36-year-old Atlanta woman Stacey Nicole English missing since Christmas
CBS) ATLANTA - Police say they have found the car of a 36-year- old Atlanta woman who went missing during the holidays.

According to her family, Stacey Nicole English was last seen in her home on Lenox Road on or about Christmas Day, reports CBS Atlanta.

"She was a normal and happy woman in the city. Getting ready to enjoy the holidays and festivities," said friend Monica Croom.

Police, who previously said they believed the 36-year-old woman was driving a white 2006 Volvo S60 with Georgia tag BPR4324, announced Thursday morning that the vehicle was found abandoned on Dec. 27 in southwest Atlanta, reports local station WSB-TV.

English's family reportedly says the woman left her cell phone and keys behind, and her fireplace was in use (on).

"She's extremely close with her mother and father. We knew something was wrong when we didn't hear from her. We're also concerned because she has a medical condition and takes medication," said Croom, reports WGCL.

Police say there is no indication of foul play.

According to WSB-TV, English's family says the last one to see her was a male friend who was visiting from St. Louis. They say the friend admitted he'd argued with English.

Police are asking anyone with information on English to call 911 or the department's Adult Missing Persons Squad.







Please note that tarot will pick up
TRENDS /VIBRATIONS
of
PAST PRESENT AND FUTURE
- it will pick up anything that is 'out there' true news or false news - either way it can throw light on what is 'in the air' - please bear this in mind when you are reading the insights.

It is very important that 'readers' of the blog understand this, therefore one has to be very discerning when reading. Media news can put out stories that are not factual or are pre -mediated but Tarot can pick that up. It does,nt mean that tarot is wrong, it shows tarot can see what might be suggested. However when writing the tarot it may be taken as fact.

TAROT CANNOT BE CONSIDERED AS
100 PER CENT ACCURATE.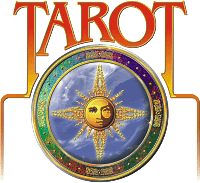 STACY ENGLISH
22 JANUARY 2012
I am currently running a series of Tarot on the following women.

http://www.dailymail.co.uk/news/article-....-women-U-S.html
Tarot can often give interesting glimpses of past present and future . It does not have all the answers but sometimes it has proved very helpful and mentioned things that have triggered clues. Tarot is not 100 per cent accurate so please be sure to check all factual sources in the investigation.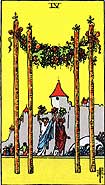 The first card that I have for Stacy is a really blossoming relationship and an opportunity to further it. I will tell you that when writing this there is a comparison and a competition between Stacy and Phoenix Coldon to be noticed first.

I really am not sure why this is but for one thing I published a wrong picture so both girls are fighting to get my attention. I see now that there is a relaxing element in this first card and it does tell me that this girl is happy to be selected correctly. I dont know why these things happen but often they do. They have been linked too frequently in the news. But this Tarot is concentrating on Stacy and I know she feels good about that!!


The relationship I see is not a long one, it is just ripening because the Ace of Wands shows me that the buds are very small and it is not a full on romantic relationship as yet. But, I am seeing someone in a house or residence. Then I see some kind of playfulness but I dont see the strength of romance here and next I am sensing someone going South East towards a Hill or Airport.


I seem to feel that there is a difference of opinion and a feeling of wanting to defend oneself. Its a feeling of going 'over a hill' or that there is a hill here. I seem to see five people in the picture though at the time and I dont know if that is a goading or just making fun its just that feeling of being 'got at'.

There are rural elements - a house on the hill in the distance and terrain that also incoporates a running stream. I am seeing a male who may have picked Stacy up and if not I do see her in a very fast car which might be red. The person I see her with is friendly and very likeable. A lot of people like him because he is affable good humoured and also seems to have a sporty type of link.

I do see sports in this Tarot though not sure of what connection. There seems to be a headache feeling here, walls/fences or something up high around her and hiding there or looking over her shoulder. Im not sure what order of events this is coming in only that they are there.


Someone might have a gun - sex and weapons can show up in wands and I feel that Stacy was hiding from someone? She might have been forced to go on a trip? I am seeing an entertainment place. That can be anything so I cannot attempt to say WHAT. I am also seeing construction environments, hunting, wood, heat and a 'mountain' in the background. That could be the name of a place or near a place with that name. It is seemingly pointing South.


For some reason either Stacy WENT to a property or she was in one initially - usually it is up high with 9 of wands, so I keep wondering if she was hiding in a house and then was forced to go somewhere? It could be that. The overall direction I have though is South.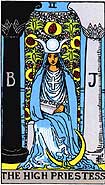 Now for location I seem to have two apartment buildings or two 'towers' which is often reflecting apartments as they stand high. I might be wrong but they are concrete pillars, maybe even a bridge could be the structure. However, with this I have a B, J - D or R that might be useful as initials or places.

I have something connected to the NORTH WEST and setting to the NORTH WEST and this could be name of street or it could be that is where she has ended up. The Magician card is showing me that it is through Will and intent (not sure whether its hers or not) where she is located. I have a TWO on this card and I also see there are two properties and a MONDAY coming up here.


There seems to be something somewhere written down that may not have been found perhaps a piece of paper? It may even have the address on it. I have a connection between three people here and a red car. I see a 'fork in the Road' and two people connected to a garden in the past or a place in the past. Number 2 could be important for a route. The word Spring/Roses comes up - enclosures - hollow canal and bird names. I also see a shield and a bench or some kind of place where you would sit?

North might be the ultimate direction that Stacy could be found as we do have North West in this run. I think that there is something about 'being up high' quite strongly here. Looking down?


I feel it is dark and one would need some light to see? Again Hill comes to mind and feeling isolated or being kept in the dark about something. The colour that appears to be strong here is BLUE - and perhaps something blue over the head as the High Priestess does have a veil, so words like Hood/Hat seem to come up? or even mask? OR blindfold? I see water around the location somewhere it could be somewhere not far from a river/stream or estuary or that might be in the name of the place.


I see a dark haired woman and this could be Stacy with something around her eyes. I dont think she can go anywhere?
Perhaps it is possible there is a church landmark? there is something about three people here and one of them breaks away? perhaps they try to escape to safety?

But, I do have three moons and I keep wondering if this is three people who have been fated together? or are linked?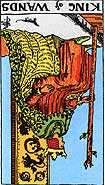 This card shows a 14 or under 14 that could be weeks but it could also represent 14 as in a route or road. We may even have to split the numbers 1 and 4 41 or 14 or add them to make 5.

If we add them to make five we are looking at the fact that we should take advice that two people are keyed together in some way. The heirophant gives a map and two keys/two people.
Maybe if one is found the other also will be? the possibility is there.

This card shows that somebody knows where Stacy is but they are not coming forward, they may even have been part of a search. I am feeling that there is a strong opposition to Stacy being found so I think there is going to be a delay on this at the current time until some good messages come forward.

There may be a woman who could name drop and that is all it might take. I think a ONE or a TEN might also come up here. Also possibly a motel/hotel might show up but again I cannot sure why perhaps its part of the events? Sometimes the King of Wands can suggest an irresponsible holiday without telling anyone, but theres some odd things in this Tarot that might counteract that?

Tarot is not 100 per cent accurate but I am hoping something here might be of some use.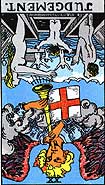 Checking over 25th December and just looking to see if it gave us anything more I see that Judgement reversed has appeared. What this means is that thre is a lack of Judgement regarding Stacy so it seems to me that something from the past has come up and she has to deal with it. Judgement is a healing card its when we move on after we have appraised things from our past.

Clearly something was left undone here and there are consequences.

There is some kind of indecision and procrastination for Stacy. What is she mulling over? This card is next to her Travel card which is reversed its also next to her famly card which shows seperation from the family.

Clearly with the reversed healing card Judgement she is feeling uneasy about something maybe worrying about her health or if she has her medication with her. It has been pointed out in the report that she took some.- its just whether she left it at parents home or whether she had to get some?> It is Christmas day.

The other thing that can come up here is loosing a lawsuit so unless she had anything going on there that might knock that thought out but having said that there is some debt owed here??

Does she owe money on something?

I see a delay pending on her travel that could link to finding her car and the car being stopped so I think that could relate to that which is already known.

So I need to look back over these cards and we are right up next the High Priestess again so this does link.

Now what it tells us is that she has lost something, she might have lost a piece of paper, something that was written down, cant find it? Or she needs a piece of paper is it a prescription?? I dont know.
So she might have been wanting to sort out a prescription or something written on paper or needed something.

And from this point I would go back to read the Tarot above, except to say that there are a couple of differences because we have a slightly reversed situation in so much that we can see her car in the Emperor and there is a respiration problem on the reversed Strength card. There is also the same links to Roses/Spring there is a situation where good advice has been neglected by a mentor which could have been an authority, was she supposed to drive?

Next I see something about some family interference here and she has a stalker.



She is hidden just as I saw. I feel like I can see a 'hole'. is she hidden in a hole? or hidden somewhere?

or did she go over the hill which is what I asked about because I thought maybe it was telling me - stop worrying this is a Mountain out of a Molehill but the fact is I saw a gun and that did not make sense.

So I am wondering if she has been attacked and could not defend herself? or had that feeling of attack. The High Priestess gives us a TWO for direction and it shows a BRIDGE or two apartment blocks or concrete pillars.

This card also tells us that some reallly odd things will have been occurring for 28 days. ?

This card also has Water in it linking that to the moon and we could very well have a Bridge but once again we have two towers.

I am seeing three people and all are linked. This is the three moons on the High Priestess.

There may be some kind of accident or 'writing on the wall' I need to l leave that an a WALL/garden seems to come up.

The rest I think is as per the original Tarot it seem to pick up the same way.


Empathy
UPDATE 26 JANUARY 2012
Sadly Stacy English has been found deceased. There are several validations from the Tarot but at this time I feel that all sympathy should to to her parents and family and I am sorry to have to print this news.
Empathy.
BUCKHEAD | Body found Monday identified as Stacey English
Submitted by 11Alive News Staff


Wednesday, January 25th, 2012, 8:29am




http://buckhead.11alive.com/news/news/99....-stacey-english


ATLANTA -- Tony English, the father of missing Buckhead resident Stacey English, told 11Alive News he received a 7:15 phone call Wednesday morning from the Fulton County Medical Examiner that a body found in southeast Atlanta Monday evening is that of his missing daughter.

http://www.11alive.com/news/article/2239....ains-identified
http://www.ajc.com/news/atlanta/body-identified-as-missing-1313855.html