Michelle Parker, the mother of three has been missing in Orlando, FL since November 17, 2011. The family has increased the reward for missing Michelle Parker by $50,000 for any information that leads to her "SAFE" return. There is also a Sunday midnight deadline for this reward.

The reward for information in the case of a missing mother is increasing significantly.
Yvonne Stewart, Michelle Parker's mother, announced Friday that a private donor is now offering an additional reward of $50,000 for her daughter's safe return. The reward amount had stood at $13,000.
"If you know anything in your conscience, please do it now. If your tip is the one that leads us to her safe return, you'll get $50,000 and we will gladly give it to you," Stewart said Friday.
Those with information are asked to call 407-687-9740.
33 year old Michelle Parker disappeared on November 17, 2011 the same day she appeared on a taped episode of "The People's Court" with her ex-fiance Dale Smith. Michelle Parker was last seen wearing a silver-cross necklace, jeans and a Florida Gators zip-up hoodie.

Her family has revealed she left a nine-second message to her father the day before she went missing and wanted him to call her.
'Hey Dad, it's about 8:40. This is Michelle on Wednesday morning,' she said on the voicemail. 'I know that you're at work, but call me when you have lunch or you have break or the end of your day.'
If anyone has any information on missing Michelle Parker, please contact police at Crimeline at 1-800-423-8477.




Please note that tarot will pick up TRENDS /VIBRATIONS of PAST PRESENT AND FUTURE - it will pick up anything that is 'out there'true news or false news - either way it can throw light on what is 'in the air' - please bear this in mind when you are reading the insights.


It is very important that 'readers' of the TAROT understand this, therefore one has to be very discerning when reading. Media news can put out stories that are not factual or are pre -mediated but Tarot can pick that up. It does,nt mean that tarot is wrong, it shows tarot can see what might be suggested. However when writing the tarot it may be taken as fact.

TAROT CANNOT BE CONSIDERED AS

100 PER CENT ACCURATE

.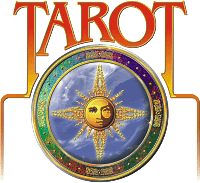 MICHELLE PARKER
« Thread Started on Dec 4, 2011, 11:08pm »