Jacob Erwin Wetterling

DOB: Feb 17, 1978
Missing: Oct 22, 1989
Age at time of disappearance: 11
Sex: Male
Race: White
Hair: Brown
Eyes: Blue
Height: 5'0" (152 cm)
Weight: 75 lbs (34 kg)
Missing From:
Saint Joesph,Minnesota
United States

Jacob's was last seen at approximately 9:00 p.m. He was with his brother and another friend when they were threatened at gunpoint by an unknown individual. Jacob has a mole on his left cheek, a mole on his neck and a scar on his knee.
Contact Information:
Stearns County Sheriff's Office (Minnesota)
1-320-259-3700






Please note that tarot will pick up TRENDS /VIBRATIONS of PAST PRESENT AND FUTURE - it will pick up anything that is 'out there'true news or false news - either way it can throw light on what is 'in the air' - please bear this in mind when you are reading the insights.


It is very important that 'readers' of the TAROT understand this, therefore one has to be very discerning when reading. Media news can put out stories that are not factual or are pre -mediated but Tarot can pick that up. It does,nt mean that tarot is wrong, it shows tarot can see what might be suggested. However when writing the tarot it may be taken as fact.

TAROT

CANNOT

BE CONSIDERED AS

100 PER CENT ACCURATE.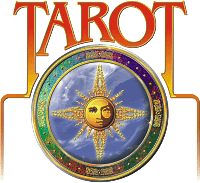 JACOB ERWIN WETTERLING
10th January 2012
« Thread Started Today at 3:26am »
I have been requested to look at Tarot for Jacob on the blogger. Tarot can give us glimpses of past present and future and all I can do is write down what I am given. Tarot is not 100 per cent accurate but often throws light on various circumstances and provides clues that often help.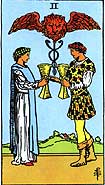 Firstly I note that Jacob has been missing quite a number of years and drawing a first card for him I get the two of Cups. This card shows that he met with somebody here. Tarot can give us different epochs of time so I am not sure how this card is going to fall, but it is showing me a union of two people.

The oddest thing about this card is that it is a 'friendship' card so it is indicating to me that whatever happened he was linked to somebody else who was either someone who befriended him at some point or friendship seems to be there in another way?
The cups card would show some kind of invitation to go somewhere and moving forward the four shows a stubborness and refusal to do so.

The five is a card of sorrow so Im not sure looking further up the cards that Jacob had a choice. The Six does seem to show him in his own vicinity meaning where he lives or around where he lives and the cards show him having to move away and not being happy about it. The other cards in this suit are going to show me that there is something to do with the family home, perhaps even mother and father but it is not all negative and Im not quite sure how to explain that. He obviously was very stubborn about going somewhere yet further down the cards we have some kind of connection with his home?

I am seeing something about October as this is in the three of cups and note he went missing at that time so I do feel the cards are right as they connect with that Halloween theme. I also think that though I see an invitation, I also see 'party/celebrations' around that time or it is linked in somehow.

Obviously, some things are not going to be 100 per cent accurate but they may pertain loosely to the events. What is important is to find out where Jacob is. Tarot is not able to always name locations but it can give indications of direction and descriptions that can sometimes help. Firstly just want to say that WEST either in name/road or otherwise general direction is in the cups card.

I also want to mention that there could be two or three people connected on the day that Jacob went missing.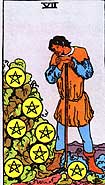 Asking where Jacob might be I have already stated that naming a place might be difficult, but here we have the 7 of pentacles.
This is sometimes thought of as a very agricultural card and is often applied to farms/farmers or lands with a business on them. It can also be a 'furrowed field'. The direction I have is North. It is a money card/pentacles and names that link with money or even gold might be useful. There is also a 7 here so we could consider 7 in a route/road etc.

I do feel Im looking at business matters though or somewhere there is business concern, working lands in surroundings or in a name. This card is very close to schools/colleges whether actual or in names of roads routes or places.

There is also a very rural feel here and somewhere I can see dogs and a very large building or house with perhaps large grounds. I do not know any background to this child but wonder where grandparents might live - I am often seeing ancestral homes in this set of cards which might mean grandparents or in their vicinity but it does not always apply.

I actually see him in a very 'secure place'. whatever thats supposed to mean. I am not sure whether to suggest good health or not but generally pentacles are strong cards for health but I must try to remind you we are talking about location, though that does seem to pop up in my mind wondering if he is ok. You see the 7 of pentacles is gathering things up for the future, looking at what you have and deciding what to do with it.



Perhaps its as simple as a farm that is worked and laboured on? when farmers gather hay for example it could really reflect this card

but I want to draw another card first before I run away with myself though Labour or a sense of Labour is here.

Money/finances business. This is all wrapped up with where Jacob is and like I said it could be a name of a place, such as places that have money names ( pennysylvania) thats a money name, though Im not suggesting that place for Jacob its just as example.

I also need to look at a map to see where he disappeared from and look NORTH as that is the direction I have for him.

I also seem to get a 'slight sense of charity' on this card which makes me think of orphanages or places where help is given out to other people. Also I feel there is a name SNOW - connected and that feeling of somewhere like a kind of sanctuary or place you would go to for help or that would help you in times of need?? There is a sense of 'slavery' on this card and I wonder if he was used for money, or bartered for money or even someone thought of ransoming him? With unprofitable employment in this seven, I do feel he is somewhere that is a 'home' or around the grounds of one.

The word Treasure also comes up here. There might also be some kind of 'pillar' or some kind of landmark? it really is possible he is connected to a property. Gardens and blossoms, earth and rurality are most strong not to forget the other descriptions of the landscape. Maybe he is in an area that is being rebuilt or parts of it are? as there seems to be labour/construction and even machinery is possible here. Though I sense isolation in some respects I still feel there are people around him.

Theft is in the cards so he could have been kidnapped or taken away, but coming under the word theft rather then kidnap - so thats a strange one. A stranger would abduct a child or kidnap them but theft? thieving a child - would that sound more like someone who is less then a stranger? maybe my thinking is wrong there but I will just write that all the same.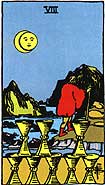 Asking when Jacob can be found - the seven of cups would show illusions and too many options meaning that there are just too many avenues to go down and going to this 8 might suggest that people have been accepting that Jacob might not be found. Its a card that abandons the situation in a way which is a bit sad as it is not giving a positive FIND on him.

It just shows him 'moving away' from everything he knew and loved but this card is only two away from the home card or town where he lives. Now really this could be taken two ways, either that he is still in that town of origin or a town that he is very familiar with or near to people that are known to him. I know that sounds odd but thats what I feel.

There is an unexpected element about 'finding' Jacob, perhaps something that people 'didnt think of' something that could surprise if it was possible to find him. I am seeing some kind of connection to an aunt or someone that is a maiden aunt but I dont know how she would connect maybe she is involved or has been involved in a search. I also seem to be hearing 'music' in these cards.

I cant be sure about that. However, when it comes to the Find I am seeing familiar/family vicinity. I also have West on this card which might mean direction name or road - and an 8 which also might be the number of something, route etc.

Note that the person is walking North East in this card so we have a West indication but North East. Also water elements - could be water in this vicinity ? or water names.



I cant offer anything definite about when Jacob will be found

but I just leave the bits of information that Tarot is trying to give us and hope my interpretation is fruitful in some way or useful even in a small way.


I still have not looked at the Map but I will do this, meanwhile, Tarot gives to me this Two of Swords which seems to suggest some kind of water element. I did see this above in the Stichomancy deciding that perhaps the word BAY might be of help. It could be the name of a street or place or an actual bay itself.

However, the two of swords shows somewhere with water and two islands in the background. It also shows that it cannot name us the location but is trying to show us instead. The one thing I do note is that the card is EAST. I have mentioned North East with the other reading. This card will still talk about past present and future - it tries to incorporate as many factors as possible and here

we see seperation from two others and being withheld which seems to be what this story is about. Then we see that two are left and one is taken as a trophy. Again all linking in.



Tarot picks up what is known of the story and tries to give us more and in this card I am seeing the demise of two people, first one then the other but not sure how that plays out. I also can see a railway track , Hill (maybe in a name or actual) and possibly an airport - these things could be in the vicinity of where this boy is. There is something here about Music and dancing? I know that sounds almost as though its inappropriate but thats what I see so Im not sure what to do with that but write it down.

This boy could have either gone over water or be connected with water in a name or actuality or just that it is nearby, again I have seen this and this card is just a confirmation card to back up what I already have in case I missed anything. Im sure I will come back to write more.

I see a prison in this run of cards

and something about a grandma? or grandparent. Be careful how you tie together the things I write as they can come out as seperate messages and should not be tied together.

I also see a doctor or lawyer here and possibly even some documents OR some legal entanglements.

I feel the word BLIND comes up but not sure if that is significant or not.

For the moment I will leave it there but will expand on this when I have had time to sleep on it. I often see things more clearly after a short recess. East could be a name of road or area or direction.

Empathy.
UPDATED NEWS: 12TH SEPTEMBER 2016
www.startribune.com/wetterling-suspect-leads-officials-to...remains/392238471/
4 Sep 2016 -

"Our hearts are broken," Patty Wetterling said. "We have no words." Danny Heinrich, a suspect in Jacob Wetterling's disappearance almost 27 ...
5 days ago -

"The first thing you don't think of is that it could be as close as it was," farm owner Doug Voss said.
3 Sep 2016 -

Jacob's mother, Patty Wetterling, sent a text message to KARE-TV earlier ... her husband, Jerry Wetterling, founded the Jacob Wetterling Resource Center, ... and digging at a farm near where Jacob Wetterling was last seen.