Missing since November 24,,2011 from COLUMBIA,SOUTH CAROLINA
CALL:1-888-CRIME-SC
1-888-274-6372
Please note that tarot will pick up TRENDS /VIBRATIONS of PAST PRESENT AND FUTURE - it will pick up anything that is 'out there'true news or false news - either way it can throw light on what is 'in the air' - please bear this in mind when you are reading the insights.


It is very important that 'readers' of the TAROT understand this, therefore one has to be very discerning when reading. Media news can put out stories that are not factual or are pre -mediated but Tarot can pick that up. It does,nt mean that tarot is wrong, it shows tarot can see what might be suggested. However when writing the tarot it may be taken as fact.

TAROT

CANNOT

BE CONSIDERED AS 100

PER CENT ACCURATE.
| | |
| --- | --- |
| | |
AMIR JENNINGS
Jan 8, 2012
On the blogger another alert for a child Amir Jennings just a little baby of 18 months.
Tarot can give us glimpses and possibilities of situations in past present and future mode.
Tarot is not 100 per cent accurate so please go to factual sources for information.

Another child missing! A lovely little boy so I am casting tarot for the day he went missing to see what we get. I will write down what I have.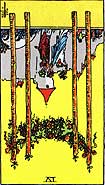 This card four of wands shows the home reversed and a sense of abandonment. I dont particularly like this first card. It can represent either being abandoned outside the home or indeed it can represent being somewhere around or in it. Wands can show up as enclosed areas like closets or enclosed spaces very dependable on which card but this one is the home stretch.

I see on the five of wands that there has been quarrels fights arguments, so either Amir was in the middle of that or there is an attacking sensation going on here. This child is defenceless and the seven of wands shows this , I see him 'down a hill' or falling down something possibly I also see something about shoes. Really, this is not looking so good but likely that is the feeling of police.

I dont know what to say almost because all the wands reversed show possibilities of great anger, great temper, throwing things around, throwing things out going beserk tantrums and problems perhaps between mother figure and another, maybe not the child but the entire scene reminds me of a battle of some description. Some pretty powerful things have been happening here in the home.

Abandoned is what I feel strongly. Sometimes sports fields can turn up in the wands cards around the five. The wands are normally south but this could be North or South, very difficult to be sure when wands on its head. However, if it were south the six might indicate South West as some kind of direction of importance. Also number 4.

A possible container/enclosure might be relevant. I feel someone was not committed to this child and he has suffered as a result of that possibly in the home. Heat/fire can show on these cards, burning sensation.

Im seeing very shaky relationships in general, it seems that there is a lack of material security all round and the home is being compromised in some way or the homelife. This child is beautiful and people/someone has remarked on this, really liked him in particular and would have liked him for their own?

The three of wands could suggest trade so I seem to feel that there was a lot of 'business' around this child or even business premises though I am not sure how that works in. Perhaps he was in a market place at some point or shopping center. I might be wrong but I will drop that in as possibility as it may have been sometime around that day? I feel the home is significant though.

The report shows a traffic accident and I can confirm that the Knight of Wands can show exactly that but it also then shows someone really losing their cool, acting very demanding but next to them is a person , possibly male who is not saying anything?
Im not sure if that ties in yet but I mention it as I know the Knight tallies with that information.

I can see someone here 'shunned' and cut off from everybody else. Nobody wants to know for some reason or does it just mean they dont want to get involved?

I feel at time of writing the little boy might have been 'under something' at some point I am not feeling very good about him on the day he disappeared because the 8 of wands reversed can show violence that is abrupt. However, I dont think I should exaggerate that but just write what Tarot shows to me.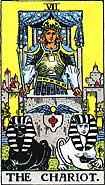 Asking where this child might be, I have a seven. This seven can show some deceit. It also seems to show us a couple of options too. One being a vehicle that is seen quite clearly on this card and I am getting the Victory not only in the run of the first cards but also in this one. I dont know what Victory means in respect of where this child could be. What I do know is that the Chariot appears to go South and breaks off to the west or takes a left turn. This card is about forced changes.


I do wonder if he is connected to a car or vehicle as a possibility. The Chariot is a cancer card which represents home or things belonging to the home or material possessions linked to it. Bringing us back to the four of wands? Water also attached here in some form.


So trying to find a place name to link with these elements is pretty difficult. Car parks/garages/homes - just a few thoughts. One thing stands out - transportation - I just seem to see a protective enclosure. Almost like a fence? something that surrounds? Also possibly a 'canopy' though I really am not clear why.

Strength card which follows can show roses/lion/barren land with a stream running through, something 'oral' - putting something in another persons mouth? like liquid or something of that nature? dentistry can come up here, maybe something to do with teeth. Then we have the Hermit which brings back that Hill that I had a connection to, and being 'up high' and its linked to Xmas.

I often find this run of cards can lead to very lonely places, off the beaten track, caravans, mobile homes, pitched tents, somewhere rural. These are just thoughts linking in . Churches or streets/places of that name could also come up and the a family of three. I am getting somewhere like 'two paths' or 'tow path' a fork in the road.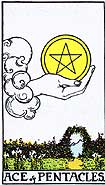 Asking when Amir will be found, we have Ace of Pentacles that seems to suggest 'New Year' and a ONE - so I would have thought SOON would be the answer. Perhaps this year? maybe very soon.

I think there is some kind of document that might show up, not sure how its related but I will mention that . Also seeing arches/gardens/parks agricultural scenery here and something about finance. Is there going to be finance showing up for some reason to do with this child?

I am seeing work again, trade property and the word GOLD. This card is giving us North as a direction, winter and Midnight. I am getting 'origin' with this card so feel he could be found somewhere 'original' or where he was from - likely meaning vicinity? Nearby some water and a building . So maybe in a building or by a building? This card can show us something BRIGHT - so perhaps names that reflect that? as places to think of.

The Ace is often a good card for physical health. I would be overjoyed if this boy was found healthy as looking at these cards seems that he has had more then a rough time and frankly I was erring on believing the worst, but you never know. The Chariot can indicate strength onside and the Ace also could represent that - so he could have gone to someone who really wanted him.
I would fear for him otherwise.

I think he will be found and soon. Fingers crossed that this is not bad outcome. Though, the caution is all in the wands and none of them look pretty in the past. Whatever the case he WILL be found within this year or within a ONE.

This is a very brief tarot zipping through some of the aspects of these cards but if Amir is not found by the end of January, I will look again. I would like this boy to be ok and Im sure you do too. I cant promise anything though , only hope for the best.
Tarot is not 100 per cent accurate and I have to wait to see if any of this reading is of use or not.

Empathy.

http://www.foxnews.com/us/2012/01/10/cop....bloody-clothes/



Cops Seeking Missing South Carolina Boy Find Bloody Clothes





Published January 10, 2012



COLUMBIA, S.C. – Police looking for a South Carolina toddler missing since Thanksgiving have found a shovel and what appear to be bloody clothes and blankets in his mother's Columbia home and in her car, according to search warrants.
UPDATED FEBRUARY 1ST 2012
www.huffingtonpost.com/.../zinah-jennings-bail-south-caro...



1 Feb 2012 –

Amir Jennings Update: South Carolina Judge Denies Lower Bail For Zinah Jennings, Missing Boy's Mother. Zinah Jennings remains in police ...
2ND JULY 2012 - NEWS UPDATE
http://www.live5news.com/story/18919648/still-miss.....
UPDATE - JULY 1, 2012: COLUMBIA, SC (WIS) -Amir Jennings turned 2 years old this past Thursday. He's been missing since Thanksgiving of last year.
NEWS UPDATED 4TH SEPTEMBER 2012
Friend: Zinah Jennings talked about selling son, throwing him out of car
NEWS UPDATED 4TH AUGUST 2014
www.thestate.com/2014/05/21/.../columbia-mom-of-missing-toddler.htm...
21 May 2014 -

Jennings, 25, showed no remorse, nor did she express any interest in where her missing boy, Amir, or his body might be. The child now would ..