Brattleboro Teenager Still Missing After Three Weeks
Marble Arvidson left his home in West Brattleboro on the afternoon of August 27. He jotted down the time, two-seventeen, on a note he left. It said he'd be back in half an hour.
But no one has reported seeing the six-foot-two, physically fit, 17-year-old since.
"One roommate heard somebody come to the door and then saw Marble allow somebody in, and that it all looked friendly, and then he went back into his room and didn't pay any more attention to it."
(Keese) Kittredge says no one actually saw the visitor, or knows whether Arvidson left alone or with someone.
But the people who knew him best don't believe he meant to run away. They say he left his cigarettes and computer.
http://www.vpr.net/news_detail/92002/
Please note that tarot will pick up TRENDS /VIBRATIONS of PAST PRESENT AND FUTURE - it will pick up anything that is 'out there'true news or false news - either way it can throw light on what is 'in the air' - please bear this in mind when you are reading the insights.


It is very important that 'readers' of the TAROT understand this, therefore one has to be very discerning when reading. Media news can put out stories that are not factual or are pre -mediated but Tarot can pick that up. It does,nt mean that tarot is wrong, it shows tarot can see what might be suggested. However when writing the tarot it may be taken as fact.

TAROT

CANNOT

BE CONSIDERED AS

100 PER CENT ACCURATE.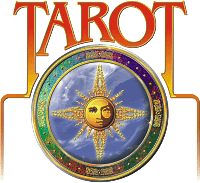 MARBLE 'ACE' ARVIDSON
28 NOVEMBER 2011

I have many cases pending, but I was asked to look at this case today of this young boy. Tarot glimpses information past present and future and it cannot be considered 100 per cent accurate, please look for factual sources of information.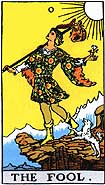 Looking at this young lad's face he is almost mid conversation as he stares out from it. I feel as though he is talking to me. Strange feeling! The very basic answer I have from this first card is 'I went out'!! From this card the direction appears to be North West and it does seem as though in this card he has packed some things up here as the Fool is going out here with his stick and hanky which means - his belongings. Not what we are told in reports however, but that is what Tarot gives to me so it must have a reason for saying that! So it appears that Ace went out of the door with not a care in the world but there is a sense of 'concern' on the card because there is a dog nipping at his ankle, perhaps somehow he should have been cautious of the landscape?

This could be a 'dont trip up' signal here - this card shows cliffs and rocks - maybe that is the name of a place or somewhere that could be described either in name or even description of where he went? Often the Fool is linked to Music, Festivals and concerts and large open spaces, so that is worth considering. He loved his music didn't he?
The name WILL comes up but so does intent. This person has 'all their tools with them' again another kind of confirmation that he must have taken 'something' with him? The Magician card can show a North direction also therefore I feel we are going the right way. There appears to be a secret or two - thats been with held. Yes, I can see the note he left on the high priestess, on that we have a connection to a B and/or a J - the note could be addressed to someone with that initial, indeed it might be that a B or a J could be his destination, it is certainly supposed to be initials of people or places. We again note that on the High Priestess there are apartment buildings, or two tall concrete pillars - so I will mention this.
The Empress does come up next which can show a female nurturer who might shield him, that is next to the Emperor which is a father figure. This is not always the case however. Spring is a word we need to take note of - it may mean something here. The Emperor shows us Door 4 which could be a room number/apartment number or it could just mean a vehicle with four doors and if that were the case I would have thought it was red.
I seem to think that there was some good advice given at one stage to Ace but its whether he followed it or not. Im certainly seeing family here in the Lovers card and very likely going out of town to the West so that could bring up the North West significance and again possibly a vehicle.
There might even have been two vehicles one that went straight on and one that went North West, however that remains to be seen either that or a parting of the ways through black and white thinking.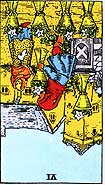 Asking where Ace might be - and knowing how tricky this is to find the locations I am given this card six of cups. Well, theres no choice about where he is apparently. I sense a very dry sarcasm here.
The Six of cups is nearly always a West Card and I do hate it when cards are reversed to try to muddle me up because I often feel I should be looking at a different direction. However, lets say West for now. What is interesting about this card is that generally it is a vicinity of the family and somewhere extremely familiar where you might have spent your childhood. I am not sure about the full background of Ace so I cannot really decide on this completely, but there is definitely no choice on this card thats for sure. I am not sure why I see this but there are sexual insecurities on this card and I hope I am not seeing anything untoward here -
I cant seem to see another person in the picture except someone he might have known from a young age? - maybe he felt awkward with this person or just feels trapped in the past somehow? I just seem to feel that this is linked more to the family or something around the family - also am seeing EAST here too - maybe in a name or perhaps EAST WEST - home is best? - not!! not sure what that is all about? but with the sun in scorpio on the six of cups , the sun being family/travel matters and this being reversed - I cant decide whether he is somewhere familiar but hidden out of sight? Does he have a skin problem? OR am I being told - not to be 'rash' or was he 'rash' as in the fool card? Maybe that could be what I am seeing.
Also this six of cups can represent former lovers and /or old friendships - Im linking him to that or someone who would be connected in this way.
A red Banner and Red in the Emperor tell me that Red must be important - red is for aggression but not really seeing too much of that as yet..
The run of cups seems to show me that relationships are not cool, that he has disunity in relationships, lots of backbiting and difficult scenarios, does he have sisters? did he break off from the family at some point after during or before a celebration? he has some issues about his birth?
I see that he took some kind of opportunity to go off because he was offered something or to go somewhere which at first he was going to refuse but I think he decided spur of the moment to go but something seems wrong on the 5 of cups. Its not a good card when its reversed. Shows a bridge/water and being under it? or near it. Going back to the 6 of cups he seemed to have outgrown certain friendships and wanted to leave the past behind, but I get that feeling he was roped into something against his better judgement? 8 of cups shows him near water , a cove or inlet - and I see he could be around 10 from home - wherever home is going to be considered?
He might have taken someone up on something and something has just gone remiss on the way - I dont have accidents in my cards but I do have someone who could take drugs or a quick hit of something because the 7 of cups shows this is possible and drinking too. There is a lot of water in the cards for location of Ace. Im sure there are other points I could make but this is a brief outline.
Coming to my final card as to when Ace might be found.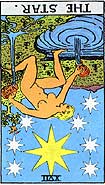 Ideally Ace MIGHT be found around Xmastime or Spring both apply here but there seems to be a loss of hope on this card so finding him will cause much upset as inspiration seems to fail at every turn for some while here. 17 is on this card - this boy I hate to say might even have had some kind of death wish - does he like really strange music with those reversed lyrics? I keep wondering whether he has played with fate because of something that he felt was in his head? Maybe not, but I note that his NOTE said 2 .17 and this card is 17 as well. Humm that is pretty curious and very unexpected. I also note that he went missing on 27 August - looking once more on the fact that there is a 2 and a 7 there. Curious indeed.
I think with the Fool card coming up where it has as a first card with a spotted hanky along with the fool it could have been intentional to leave. Unlikely as it may sound, it really could be the case unless he took some things with him for some reason or other. I really like this boy, hes young and full of really fresh 'sick' ideas as in the cool phraseology of 'sick' - apart from the fact that the fool can trip up, he just seemed to be doing his own 'thang' in the first card and being very much a tourist, so he must have gone to hang out with someone -
This last card - shows a pool of water being drained - so it seems to show when water recedes which may be through evaporation or literally. So water does seem to be here could also represent drained emotion - I think this lad liked California , I am getting a thumb on a road - California or Bust - even NewYork if Ace is still with us he will be travelling and doing his own thing and dont bother to find him THANKS but if not - it seems to say to me that there is not much hope of finding him before Xmas or Spring. I do think he is into drugs and drinking - I could be wrong, but I am getting something about his Mum - is he close to her or has he avoided her at all - ? Not sure why I say that but mention it anyway - D and an R might also be initials to look out for and he will be found by accident that is what I feel.
I am not sure if this is a helpful reading - I am quite sure it wont be 100 per cent accurate but I have given a brief outline and will look at it again in more detail in a few weeks. I am 50/50 on what I feel about health matters - I think this boy has a very confident nature, but he has a lot of thoughts that are 'inside' his head - he does tend to take enormous risks which is why I said 'death risk' because he really is like that - hopefully he wont take too many risks with substances - that is not a good idea.
Hope he is found but like I said, I do feel its by accident and might even be a bit of a shock so, Im not sure I can elaborate on that.
Has he been found already?? seems to be some kind of lack of inspiration going on with the find card feels as though I was dealt a slippy card here.
Tarot is not 100 per cent accurate and I accept that it is possible that some details may not be the case.
Empathy.


POSSIBILITIES

There are several thoughts from the Tarot and from Stichomancy though I am loathe to guess at locations.
Winebago is mentioned in Stichomancy
Winebago near Rockford or as in a trailer?
Will - Williamstown? mentioned in Tarot - Water Street?
Tent - Latchis Marquee/Latchis Theatre/Latchis Museum (place is close to water ) possible thoughts derived from Stitchomancy.
Water is strong in the reading.
Sawhorse/scaffold/wooden structure or Bridge in Stitchomancy and Tarot.
Sawhorse is a Tool - Tools mentioned in Tarot.
Did he fall from something or fall FOR something?
Did he trip up or was someone trying to 'trip him up' (meaning unsure)
Please note the SEVENTEEN in Star card.


This may be of no consequence but worth mentioning?
http://www.7dvt.com/2011marble-arvidson

This link above tells us about previous care providers in Wilmington.
Tarot mentions WILL - perhaps connections to Wilmington should be considered as Tarot brings up past family homes/connections.

First Extract STICHOMANCY mentions MOLLY and his former foster family live in Wilmington - and nearby is the MOLLY STARK STATE PARK. This is really strange?
MOLLY STARK TRAIL is right by the River. Cups were West

Other thoughts - Tarot star card - HOLLYWOOD STARS - Marilyn Monroe? - Monroe Bridge - East of Williamstown - South of Wilmington?

Stichomancy mentions a TENT in the last section asking where Marble Ace is - this could just be showing the mother searching, it seems that she went to search for him before she was informed he was missing.

http://www.7dvt.com/2011marble-arvidson


Shortly after Marble disappeared, the grassroots search began. Kittredge set up shop under a tent in the parking lot of the Chelsea Royal Diner near Marble's home. Arvidson manned an information booth at the Brattleboro Food Co-op. Family and community members have distributed flyers and canvased door to door.


ALSO

It was jarring, she says, to get a call from the Department of Children and Families informing her that her son was missing two days after she'd already begun searching on her own. "It's a sticky situation, because, as his mom, I don't have custody of him, so I'm not really included."


This report suggests that mother and son did not always get along.

Just pointing out what the readings/stichomancy have said and linking it to the report.




More connecting possibilities.



Six of Cups linking back to the Four - a TREE- Maple Avenue/Whetstone Park?

STAR CARD - POND - POND DRIVE?