SAMANTHA BURNS

http://www.nampn.org/cases/burns_samantha.html
Missing Since: November 11, 2002 from Huntington, West Virginia
Classification: Endangered Missing
Date Of Birth: April 23, 1983
Age: 19
Height: 5'4"
Weight: 110 lbs.
Hair Color: Brown
Eye Color: Hazel
Race: White
Gender: Female
Distinguishing Characteristics: Chicken pox scars on the
right side of forehead. Tattoo of a butterfly on lower back,
pierced ears and pierced tongue.
Clothing: Orange fuzzy sweater with a tank top underneath,
low-cut rider jeans that flared at the bottom, light tan suede
mule shoes and leopard print purse.
Jewelry: Diamond stud earrings, a heart-shaped ring with a
diamond in the center of the heart.
AKA: "Sam", "Sammy"
NCIC Number: M-772839413
Case Number: 5200-24308

Details of Disappearance
Samantha Burns was last seen by her aunt at the Huntington Mall in Barboursville, WV, at 6:30 on the evening of November 11, 2002. At 9:45 p.m. that evening, Burns used her cellular phone to call her mother and said had been visiting friends at Marshall University Court Yard Apartments but was coming home. Burns lived in East Hamlin, West Virginia. She never arrived there and has never been heard from again. The call to her mother was the last one Burns made on her phone. After her disappearance the phone was discovered to be turned off, which is uncharacteristic of Burns.

At 3:30 a.m. on November 12, Burns' 1999 burgundy Chevrolet Cavalier with a tiger sticker in the back window on the driver's side and a license plate numbered 5X9326 was found abandoned in Wayne County, West Virginia. The vehicle was discovered in a secluded area at German Ridge and Haneys Branch Roads, near the Cabell-Wayne county line. It had been set on fire; when the police found it, it was still burning. There was no sign of Burns near the vehicle.


In July 2005, Chadrick Fulks and Branden Basham pleaded guilty to a federal charge of carjacking resulting in death to avoid a possible death sentence. Basham and Fulks had escaped from the Hopkins County (Ky.) Jail in November 2002. They have said that they carjacked Burns shortly thereafter and killed her, though her body has not been found. They are currently on death row for another killing, that of Alice Donovan from South Carolina. Donovan's remains have not been found.
Please note that tarot will pick up TRENDS /VIBRATIONS of PAST PRESENT AND FUTURE - it will pick up anything that is 'out there'true news or false news - either way it can throw light on what is 'in the air' - please bear this in mind when you are reading the insights.



It is very important that 'readers' of the TAROT understand this, therefore one has to be very discerning when reading. Media news can put out stories that are not factual or are pre -mediated but Tarot can pick that up. It does,nt mean that tarot is wrong, it shows tarot can see what might be suggested. However when writing the tarot it may be taken as fact.

TAROT

CANNOT

BE CONSIDERED AS

100 PER CENT ACCURATE.



SAMANTHA BURNS
31 OCTOBER 2011
I have been asked to look at Tarot to see what it might give us regarding Samantha Burns. Above is the basic information that is known in the public. Tarot can give glimpses of past present and future but it is not 100 per cent accurate and this has to be taken into consideration. It can confirm and recognise situations that are past but when receiving information it is up to the reader to decide how Tarots information might help for the present and the future. Please go to other sources for factual information.

The story of Samantha seems pretty much cut and dried according to the above information and I would have thought in that case its just where to find her. Tarot is not best at naming locations if at all. All it can do is describe situations/events and come up with some directions. I dont know if they will be useful but I will just write what I get and hope it might be of some assistance.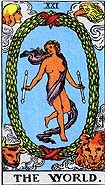 The first card I am getting for Samantha is the travel card. This seems to be almost predictable if the above story is correct as it can give us a vehicle. It also is the last of the Major cards and the only place I can think of 'going' from there is to the Fool which is a North West direction.

The fool might show names that represent 'cliffs' 'ledges' or 'rocks' . It is also an indication of a journey possibly in the North West direction and seems to indicate the person might have some 'baggage' with them. Sometimes we get a 'tourist' type of feel with this card and we can get open landscape and sometimes camps/campus's but does indicate a journey.

The disappearance card does seem to link near a B and a J and I notice there is a B above in the name of one of the men that has been mentioned. There are also apartments in the High Priestess so that seems to link up also. However, I am not sure if North West is a starting point of direction or where she ended up. All I can give is North West 'for something'.


There could be some health problem on the Judgement card as it can suggest this from the red cross that sits on there but it also seems to tell us that our judgement from the past was not good.


This might tells us that something happened or is linked to the past as to why Samantha disappeared. Regarding the apartments that are mentioned both in Tarot and in the news statement - it seems to me that certain information is withheld about that. There might also be a 'dog' somewhere in the picture but it is not essentially a major clue?
Going back to the world card it simply shows travelling and a change of residence.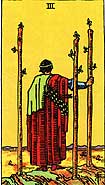 This is a pretty 'hot' card and can show fire. We already know that the car Samantha had was burned. This card would pretty much suggest that is/was true. But looking at this card it is showing us new territory and here we have the sea and boats and looking out over the water. There seems to have been a decision made between two people and opportunities taken in the three which would then likely involve three people.


The four of Wands might show either a house/home or a motel and then we have some kind of 'messing around' possibly with fire in the five. That is a sporty card also and I dont know if this was for 'fun'? South is the direction I am given on this card and this can be a name of a road or place or direction. Someone takes 'responsibility' for this 'fire' element in this card and it seems from the original story that these two men have. I think Tarot tells us the same thing.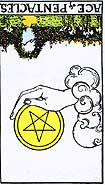 Asking when this young woman will be found it seems this is a NORTH card but reversed is still giving a SOUTH which might mean a SOUTH name? It is also not conclusive on finding her because normally this card shows a good feeling of achieving this but reversed Im wondering about the 'vitality' of the search for her. This is a YEAR card but reversed could represent 'any year' so I am not sure I have a definite timing on this .


The water would officially come up again in the two of pentacles if I was honest but if we are talking about timing it might be suggesting that options are running out. The Ace can show agricultural ground, gardens, landscape etc but it is not opening up the horizon to find her through the gate/arch . I would be inclined to link this card to the first card possibly North West and perhaps something with the name South? She could be in a vicinity of 10 miles around her natural home or a 10 might figure.
She could be on the outer edge of 'town' near some buildings they might be business buildings or even agriculturally inclined.

This is a very brief outline for Samantha and will need more thinking about and more work with the Tarot but I hope it is useful. Tarot is not 100 per cent accurate giving every little detail but maybe there is something in here that might help.
EMPATHY
UPDATED NEWS 19TH JULY 2017
www.foxnews.com/us/.../facebook-video-prompts-search-for-missing-students-body.ht...
11 Jul 2017 -

... search for the body of Marshall University student Samantha Burns ... 19-year-old Burns, of West Hamlin, West Virginia, has been missing ...
10 Jul 2017 -

... the remains of a Marshall student missing since 2002 are buried on. ... Samantha Burns, a Marshall student from Lincoln County, was last ...