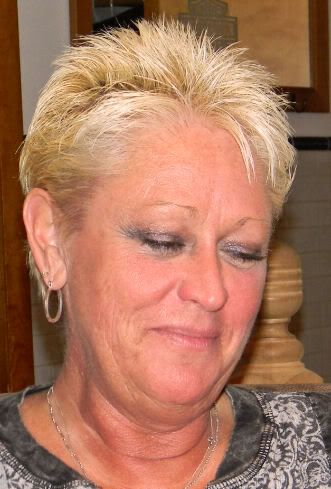 DAWN ALLEN - MISSING SINCE MAY 4TH 2011.
Alias: Dawn Taylor
Date of Birth: 02/08/1961
Date Missing: 05/04/2011
Age at time of disappearance: 50
City Missing From: Carroll
State Missing From: Iowa
Gender: Female
Race: White
Height: 5ft 2in
Weight: 140 lbs
Hair Color: Brown, but was dyed blonde
Eye Color: Blue

Identifying Characteristics: Tattoos on ankle, back right shoulder, and front waistline. She has a belly piercing, and her ears are double pierced.

Clothing: Dawn was last seen wearing blue sweatpants, and a multicolored shirt.

Jewelry: Silver ring with 3 carat solitare diamond, Fossil brand silver watch with black clock face and a diamond for the "12".

Circumstances of Disappearance: Dawn was last seen at her home around 8pm. She never showed for work the next morning. There was nothing out of place at her home, but her large orange purse and US Cellular Samsung Acclaim cell phone was gone. Her vehicle was located in a parking lot, locked but with no keys. The family states that it is believed that she may have met with James Snovelle before her disappearance. He was found in Coffey County, KS 5 days later, but committed suicide before he could be questioned.

Medical Conditions: She was taking blood pressure medication.

Investigative Agency: Carroll Police Department
Agency Phone: (712) 792-3536
The Division of Criminal Investigation for Iowa is assisting.

Police are asking for help to keep a look out for an Iowa woman who went missing last Wednesday.

Dawn Allen, 50, has not been seen since Wednesday night around 8:30 p.m. Her car was found in the parking lot of the Piranha Club nightclub in Carroll, Iowa, Thursday morning. The police said that the car was not there when the business closed at 10:30 p.m.

"There are some unusual circumstances that make it a possibility that there is foul play. Basically, her history is such that she's always been very, very reliable," said Chief Jeff Cayler of the Carroll Police Dept.

Dawn did not show up for work the next day and her employer called the police. She has worked for the same employer for twenty years and is a dependable person.

Dawn is 5'2", 140 pounds and blond hair and blue eyes.

If you have any information about Dawn's whereabouts, please call the Carroll Police Dept. at 712-792-3536.
More background details are here

http://projectjason.org/forums/index.php?topic=11236.0





Please note that tarot will pick up TRENDS /VIBRATIONS of PAST PRESENT AND FUTURE - it will pick up anything that is 'out there'true news or false news - either way it can throw light on what is 'in the air' - please bear this in mind when you are reading the insights.


It is very important that 'readers' of the TAROT understand this, therefore one has to be very discerning when reading. Media news can put out stories that are not factual or are pre -mediated but Tarot can pick that up. It does,nt mean that tarot is wrong, it shows tarot can see what might be suggested. However when writing the tarot it may be taken as fact.

TAROT

CANNOT

BE CONSIDERED AS

100 PER CENT ACCURATE.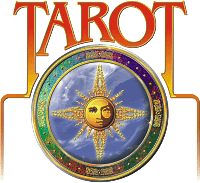 DAWN ALLEN
13 OCTOBER 2011
I have looked at Tarot in respect of Dawn Allen who has been missing since May. It appears there is considerable background information regarding Dawn some of which may colour the Tarot if I consume all the detail. However, I have decided to just see what can be given via her photograph from Tarot and hope that it might produce something that could help. Tarot is not 100 per cen accurate and often jumbles events into a different time scale. Tarot is past present and future and it must be borne in mind. Please go to other factual sources of information or click on the Project Jason link to keep an update of events.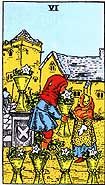 My first card is playful and loving and seems to be a choice that Dawn made on the day she disappeared. The six of cups produces a 'WEST' direction which could be actual or name of road or route. In this card she has met with a friend from the past. I think this is confirming what is thought? This card shows a possible 'old haunt' somewhere that might be familiar and where she might have known this person from before.


The Six of Cups often connects to the Lovers card at Number 6 and at number 7 would show the Chariot coming up next in the picture again the two horses in the chariot show a horse out of place steering West. So there is a vehicle here.
I get the impression when I look at this card that this might have been a chance for romance or an invitation to romance as the Ace hits the two and shows that Union between them and maybe having a drink together as the cups are held out and the three shows some kind of celebration party atmosphere or joining with three people - maybe 3 friends altogether? there seems to be a link to October through the pumpkin there - Halloween time but this could be all part of the past and not guaranteed as an event.

It seems to me that there was some rejection in the four of cups and perhaps a feeling of disappointment. However, if this was all in past events (and I can only presume this as it falls before the six) I am wondering if there was a decision to just meet this person with whom these events might be connected? We do have West to begin with? and an old friend? AND a vicinity known to her and familiarity there.

I would link this to emotional involvement due to the nature of the cups foundation.
It would appear to me that Dawn had options and choices to make emotionally, some kind of decision above love and career perhaps it all fell together and she just had to think about things as one might affect the other? The summer months are strong in this so it must be giving me the right period of time where that is concerned at least.

Maybe she had to choose between two people? because in the 8 of cups you can gather someone who is walking away from all that is familiar to them. There is a kind of sad feel on the 8 of cups as its as though someone is leaving things that they care and love but have created some true disappointment for them. She needed to soul search and the only way was to try to walk away from a relationship that was just not working for her . This could really be love or career or even both it really does depend.


A change in residence and travel can be indicated further on in the Tarot and though the cards are West the 8 of cupsshows her by an inlet/cove of water and she appears to walking East or North East or this could just be a 'moving off' direction. I do see her walking away from things though.


I also strongly have a family home, a house that appears to have had a couple and perhaps two children, sometimes its just symbolic of family but it shows somewhere with a small creek or a bit of rivulet/stream nearby. Again West would show in the majority of the cards as the Main direction. There is just something unexpected about a message she could have had. Generally its always a message 'to the family' but I see some kind of invitation from a fair skinned person who invites her to somewhere that there is water/lake /boat travel. The horse in that picture would indicate that there is a vehicle involved so she has accepted a lift perhaps?.

It seems to me that this was a happy invitation as Knights are always joyous in the cups section when upright and might be connected to a very charming person of the opposite sex who proposes going somewhere. This knight is normally under 35 years of age but assumed to be a real charmer. Waterside locations might be prevalent because of all the cup input but it could be purely a truly strong emotional matter.

I do see an older man also perhaps a man who lives on his own? I seem to feel that she walked away from a relationship in favour of someone new? this is because she seems to have re-evaluated her existing or previous emotional involvements and decised to put the past behind her.

Lets just look at the next card from Tarot to see what it can produce for us.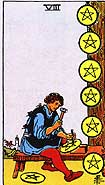 Asking where Dawn might be I am getting Pentacles which is showing me a NORTH direction. In this card she is busy making money outside the city. Now this may not be actually what is happening but the suggestion is that she is outside a City that is in the North direction and she may be connected to a name connected to finance/money, or that she may be connected to a BUSINESS.

The card itself is always generally an agricultural feel. There is an 8 on this card so maybe one could consider 'eight north' ? Eight could have any significance, road or route. The 7 seems to make me feel she cashed in either everything she had saved or that she looked over everything before her previously whether in career finance or whatever her past consisted of and had to decide what to do with it. It could even be that she was putting together all her experience of work like a portfolio.

This jumps in on that card but we are trying to discover where she might be. I would simply link her to outskirts of town North and feel there is an agricultural feel to the land and perhaps near working environments perhaps even a farm - The 9 of Pentacles shows a house and often thought of as a manor house ( sometimes the word Manor is useful but not always).

I think the idea is to show a place where someone is all alone in these surroundings. There is a falcon/bird in the picture and the snail there seems to indicate that there might be something 'sticky' about the situation. Generally this card is rural , beautiful with trees and agriculture but I just seem to see her alone and either in or outside of a garden but a house/business is strong on this card. North is most certainly the direction I have.

There could be a link to someones grandparents or there could be something 'ancestral' about this place so might be an old place. Its possible even a link biologically as a home to her? I cannot be sure if I was honest. However, there seems to be a safety element on this home/business ? It may be near somewhere that has armed forces/military/soldiers or that might figure in a name , or it could be near a college or school or have a name like that in the surrounding area. There does appear to be a 'dog connection' near or around the property. Perhaps dogs lived there or have been there at least two?

It does seem like 'country to me'. I do link this mostly to a business or working rural business. The money on this card might even be part of the name of a place - again there are clues here but I do not wish to hazzard a named place. I also have not yet looked at a map.
BUT - North is my feeling here.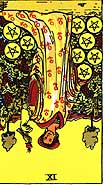 Curiously I do seem to have a pentacles card come back to me on when we are likely to find Dawn.

This card as you can see is the 9 of pentacles. There is a kind of 'incompletion' on this card and a lack of manifestation and safety. Whether that means there might be a delay in this or that she is already found I am not ultra positive. The Card is still North but seems to have a South connection to it. Unfortunately this card can show a lot of dishonesty with finances. I really sometimes think of this card as someone who has been robbed or deceived in some way.

I would think of the same location I have described previously but within the vincinity maybe? so North but maybe just south of the building that I see. I see her 'turned out' of a place sometimes we could consider this as a kind of 'eviction' but it is a feeling of having security or even property taken or sold from under you.

I am not sure she is actually in a building when she is found IF she is found. As this card is a 9 I suppose we have to take that into account on her whereabouts.

So can I really say when Dawn will be found? I cannot without any surety. She only has the information above linking to her. If any of the information I have seen makes sense to someone Im sure they will make a comment. Maybe someone has been 'slow' to make a connection at a certian place that has been already considered?

This is a very brief reading and it does question Dawns health with the lack of security on this card. I would think she is not far from the location described.- I personally feel that North West /North might be important. I feel someone might have had to sell or move home or office and there might be legal entanglements. Im certainly seeing a few hidden factors around a home or business.
Perhaps somewhere with a for sale sign???


I will look again and elaborate on more points if Dawn is not found within a period of NINE Nine is a September month and that has passed - so if there are areas that have been considered in September please have another look there just in case?


Please note Tarot is not 100 per cent accurate and no doubt not all my findings are going to be correct but may still pertain to clues that could be useful.

EMPATHY
UPDATED 2ND JUNE 2012


I have been updating news on cases or to the last news report. This was the last news report for Dawn Allen.
http://www.kcci.com/news/central-iowa/Iowa-woman-now-missing-1-year/-/9357080/12554816/-/c9900q/-/index.html
Iowa woman now missing 1 year
05/03/2012
DES MOINES, Iowa - Friday marks the one year anniversary of the disappearance of a Carroll woman.
Dawn Allen, 50, of Carroll, has been missing since May 4, 2011.
Authorities said an Iowa man sought by police as a witness in the case, James Snovelle, of Rolfe, killed himself in Kansas as officers closed in about a week after Allen went missing. No clues about Allen's location were found at the time.
Police told KCCI Thursday that they have no new leads in the case a year later.
Allen's DNA has been entered into a statewide database in case any clues do turn up. No new searches have been conducted since a seven county search was conducted last year.
Anymore with information about the case should contact the Carroll Police Department at 712-792-3536
.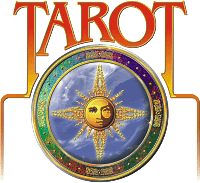 DAWN ALLEN
UPDATED 25TH APRIL 2013
(WITH EXTENSION OF ORIGINAL TAROT)
I have recently been asked by Family to update Tarot for Dawn as the reading I have for her is quite some while ago. Generally, it is my opinion that the first reading is always the 'crux' of the matter and often gives many clues that tend to 'come out' later. Tarot is past present and future in its trends and I must re-stress this fact.

Firstly, Dawn has no map on her page because at the time I was unaware of google ability to write in directions and how to get a link but I have since linked up with Dee who is able to do all this and has been supplying maps for the blogger placing Tarot instructions and indications on them. This will now be done for Dawn. I will get around eventually to looking at all the other cases that are posted without but this takes time.

Going back to Dawn, the Tarot written is/was a brief overview and gave details of what I felt Tarot was telling us. There are other bits of information that can be expanded from the original cards and I think that is something that I need to do first.

The most important thing at the current time is to try to find location as near as possible. Tarot cannot name locations but gives descriptions of surrounding areas. It has done this very successfully too but the area can be wide and its a matter of trying to narrow it down. No promises are made but one can try only.

Our first card is the six of cups which is a West card. I would expect areas or initials to come through that might be an M or a W, possibly the name Bell, colour silver and a white bridge or bridge near water. This could be describing actual physical elements nearby or attempting to put out a name description. Tree names could also come up here.
Generally I would have thought this card would link us to familiar places or vicinity. Flowers/gardens can be seen here either in name or actual links to people and places in the past or places we have known/people we have known before, old friendships for example or old romances.

There is a distinct element of linking here to more then one romantic connection where perhaps a person has to make a decision - as we are having to look at the Lovers card - again we see the word garden/Eden here and clearly having some kind of choice or even that we are at some kind of crossroads where that choice affects our life. A symbolic 'mountain' can show here either as a name or in landscape and also a fork in the road, perhaps a junction but we have to be careful as to whether that is describing place or situation in our life.

The number 6 will be relevant in some way to timing, distance, road route, or a period of time that is specific to the situation. However we are linked to a vehicle here and likely a male and travel also very strong. Rural elements may come up here.

West comes up but also North East shows here.

A person description may be seen in this card if they are relevant. If so then they would be described as well built, strong large, , robust and active, and generally quite hairy. The complexion, hair or features are generally dark and the eyes are often dark and penetrating often with face square or broad short neck, not tall or crouching.

The elements of this card can represent restricted situations/environments or relationships.

If this is a relationship there is threat, but if we are talking about places then we are in a restricted environment where we cant move such as a basement or somewhere we feel closed in or sense imprisonment. Again that can refer to the elements of a relationship. Either we are left in the dark emotionally or we are in the dark in literal terms.

Water is very much connected here so keywords that might suggest muddy or swampy grounds, bogs, marshes, ice or snow, stagnant lakes, or old broken down property near water could come up even basements or unusued places. Sewers/drains etc. Black mud. The word Clay. If near a garden or in a name, north facing walls may come up here also pots or pottery or potholes. Cellars or basements. Other keywords Smiths, shops, furnaces, slaughterhouses, places where bricks or charcoal is burnt, chimneys, forges could represent elements in vicinity or names of places.

The 8 of Pentacles really shows me a female on her own. I always seem to think of schools colleges, farms/farmlands farmers, pets, small animals vets when I see this card but also property either rented or otherwise and the garden areas. It is a very rural card as a rule as we have all the earth elements here, so woodlands, valleys anywhere that would connect to trees. This could be names of areas or actual elements of the vicinity. Perhaps its property known to this lady already? all to be borne in mind or property connected to her in some way or linked through someone she knows. There does seem to be some business/property/building somewhere along the line.

Again the 8 can really be showing us being outside of a town or place on the outskirts. This is also a working card. Maybe she was connected to someone she did business with? I have not really felt a stranger connection around Dawn more someone she knows. This card is theoretically North and we have an 8 here which could represent route road or have some timing significance.

I also seem to see a possible connection to a dark haired girl/woman. High forehead small piercing eyes. Hearing a shout or yell?

Keywords and connections for this card is firstly South West (note West coming up here) Yet given North too (these areas will be put on a map ie directions to see how it places itself).
I am seeing that agricultural link which could vicinity but we are being shown keywords such as , harvest and agricultural storage, dairies, granaries, malt-houses and breweries, cornfields, hay-ricks, greenhouses, places connected to barley, wheat or peas or where cheese and butter is churned or stored. Any of these keywords can be describing a place or even part of a name or a road.

I seem to see a business, bookeeping/tax matters, the 'books' of a business, office areas etc financial elements coming up here. Also possible health related problems or drugs/drug stores.
Storage does seem to come up or places that have store rooms. Words that sound like sew or pin or pen. Tools of some kind could also show up here. But again references to pets, small animals vet services. Links also to tradesmen's shops, markets, fairs, schools, common halls, bowling-alleys, tennis courts.

Lastly I was shown the 9 of pentacles reversed which sometimes does not always bode well for finding someone because the 9 is a healthy card that having been reversed is going to throw up a negative element ie delays of some kind. Perhaps places that were searched should be re-searched because something was overlooked. That can often show up on this card. Buildings perhaps that need to be looked at or grounds of buildings or rural places. This 9 often has a years element on it and could very well suggest the ninth month such as a September or it could be saying a person might be found anytime in 9 years or on a 9 route/road or have some kind of significance to a 9 or include it.

Because it is reversed we also have to take into account it could be showing us a 6 too so all that I have just written could apply to that 6. Note our first card is also a 6 so we should start going over areas that were already searched for further clues because sometimes fingerprints or items can turn up that were not spotted before. Is there any money missing? its a money card and we do have to bear that in mind too. Are there any insurance elements involved? Possessions can be lost in this set of cards therefore wonder if it might show something that gets found or was overlooked previously.

The 9 can show a property and I still feel there is a property here that belongs or is associated with someone that Dawn knew whether business or personal. Maybe it can reveal some more evidence.

It would pay to read all the elements and information of the first reading and combine it with this as information is given in keywords and clues and must be pulled together to understand descriptions of places.
Tarot can very rarely successfully name a place but it can often show areas close by or describe them.
Everything in this card certainly can reflect the information of the second card. North is on this card, possibly a 'tree name' or rural elements. Colour Green and South West coming up too.
Im sensing some form of theft or burglary or something of that element but cannot quite pin it down. Did someone want someone elses money? a move of offices perhaps ? Has someone sold a business or property? or is there a building that is for rent? perhaps unoccupied?

This is all I seem to have and it is simply an extension of the cards that were seen but with a little more detail involved. I hope something will help to find Dawn and I know her family have requested this update and I have taken time to do this but I really cannot find any further information at the current time.
Please remember what I do see are POSSIBILITIES - they are not FACTS but please read all in conjunction and maybe there might be some clue there to assist.

Empathy.
UPDATED 28TH APRIL 2013 WITH MAP POSSIBILITIES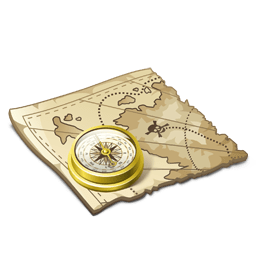 Dee has compiled a map following Tarot instructions/directions which merely outlines POSSIBILITIES of all the areas that Tarot may be touching on or may be describing. Please bear in mind that this is not guaranteed and Tarot can mean somewhere else entirely.


CLICK LINK FOR TAROT MAP
(Hit the Grey word that says MAPS)
Show on Google Maps