Jennifer Marie Wilmer


Above Images: Wilmer, circa 1993


Vital Statistics at Time of Disappearance

Missing Since: September 13, 1993 from Willow Creek, California
Classification: Endangered Missing
Date Of Birth: March 13, 1972
Age: 21 years old
Height and Weight: 5'2, 100 pounds
Distinguishing Characteristics: Caucasian female. Brown hair, blue eyes. Wilmer had her hair styled in dreadlocks at the time of her 1993 disappearance, which she usually wore piled on top of her head. Her nickname is Jade.
Clothing/Jewelry Description: A black t-shirt and jeans.


Details of Disappearance

Wilmer moved from Long Island, New York to California in 1993, and moved into a rented house with roommates. She had attended St. John's University in New York City.

Wilmer was last seen in northern California on September 13, 1993. There are two conflicting accounts of her whereabouts on the day of her disappearance. One summary states that Wilmer was last seen leaving her residence in Willow Creek, California to go to a travel agency to retrieve an airplane ticket for a scheduled trip back to New York. She never arrived at the agency and has not been seen again. The second account states that Wilmer was last seen hitchhiking from the Hawkins Bar area of California to Willow Creek for a possible job opportunity at a farm on September 13. Wilmer has never been heard from again and her case remains unsolved. Foul play is suspected in her disappearance.

Wilmer's mother assisted in creating federal legislation aimed at requiring states to report information concerning unidentified bodies into the National Crime Information Center (NCIC) database. This procedure provides easier cross-referencing of missing persons and unidentified victims in the US. The legislation, titled Jennifer's Law, was signed into effect in 2000.



Investigating Agency
If you have any information concerning this case, please contact:
Trinity County
Sheriff's Office 916-623-2611



Please note that tarot will pick up TRENDS /VIBRATIONS of PAST PRESENT AND FUTURE - it will pick up anything that is 'out there'true news or false news - either way it can throw light on what is 'in the air' - please bear this in mind when you are reading the insights.



It is very important that 'readers' of the TAROT understand this, therefore one has to be very discerning when reading. Media news can put out stories that are not factual or are pre -mediated but Tarot can pick that up. It does,nt mean that tarot is wrong, it shows tarot can see what might be suggested. However when writing the tarot it may be taken as fact.

TAROT

CANNOT

BE CONSIDERED AS

100 PER CENT ACCURATE.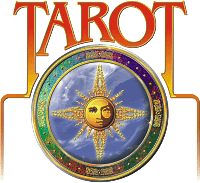 JENNIFER MARIE WILMER
« Thread Started 10TH SEPTEMBER 2011 at 22:19 »
I have been requested here on the blogger to look into the situation of Jennifer Wilmer who disappeared in 1993. I am very happy to do this via Tarot to see if it may throw up any clues, circumstances or pointers but have to remind you that Tarot is not 100 per cent accurate. Tarot generally deals with past present and future and I am never able to always pinpoint which bit of information refers to each time epoch. Please look for information elsewhere for factual sources of information.




There seems to be no real mistaking about the Empress card which has come to the table when asking what happened to this young girl.There are two distinct thoughts that I have and I will suggest them.

Firstly, it could imply motherhood and fruitfulness. Therefore one might assume that Jennifer could have been pregnant? or that she was aligned to a 'mother figure' in some way. Upright cards are fairly positive when they arrive and this appears to be a very strong message. I seem to have a number three on this card but it also gives us a 'door 4' which might indicate either that (daleth door 4) it is a place with a door with a four on it or that there is some kind of reference or 'window' of time with FOUR.

Of course the Empress can also represent something else. The other thought that might be just as strong considering that this is a 'fruitful card' might suggest to me to think of orchards, rich ground produce and agriculture and therefore it might indicate the FARM as the obvious choice of destination. Here we have Roses and Spring attached to her whether or not they are actual names of places or otherwise. This card is generally a beautiful card and it seems to suggest someone who is not thinking about the past or the future but was thinking 'in the moment'.

I seem to see some kind of male next to her, possibly a father figure or even a boss of some kind and the run of cards is not at this moment showing me anything too strange. I do seem to see again the number 4 appearing with the Emperor so clearly this Number is very strong and must mean something. I see Love and some kind of union either that she is part of a couple making a family or that she joined with a family as the nurturing of the Empress card appears to show beauty and love as well as this Lovers card. It is possible that with the Chariot that she headed out of town as the Chariot is a vehicle and it does take us out of the city and is depicted quite clearly on the cards.

Then we go to some kind of landscape setting with strength of purpose being the key factor on the card. I see her most definately in some kind of rural setting and this is without any kind of question because the Hermit would show us this. Therefore I would feel that the 'farm' reference is coming out here as strongest as to where she might have headed for.

Though I am never really able to get direction out of the Empress card it does have a reference to 244 days. If I were to go backwards to the beginning of this major arcana Journey the fool initially is walking North West, Im not sure if that helps but everything is worth a mention. I also am being given a 'FRIDAY' on this card if that is to mean something. I seem to think that The Empress is giving us a definate plan of action with Jennifer and she was clearly taking the initiative to undertake a movement in a matter. If Farm was on her agenda then I feel she was choosing this as her goal.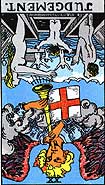 Asking where Jennifer is Tarot is giving us yet another Major card this time it is in reverse. Seems to me that the place to look for Jennifer is somewhere in the past and to go and chase up those ideas again and make it a fresh matter for the future.


Judgement reverse brings the past into the future and we cannot ignore that so whatever has been known must be checked out fully as it seems she must be at one of the places that has been mentioned. The Judgement card is a card that has a number 20 on it which could be important. As it is the past coming into the future I wonder as Jennifer has been missing for at least 18 years whether it tells us that we might be able to find her before 20 years is up??? This card is indecision to be able to decide - therefore when you ask where Jennifer is and it reversed bringing the past into the future with number 20 does,nt it seem to suggest that we might know in the 20th year of disapperance as it seems up until then might just be procrastination. I could be wrong but it is how it comes across to me. I think that is when people can stop going around in circles and possible arrive at some kind of conclusion. Obviously I would really love that to be correct particularly when family have been left to wonder for so many years.

There is a strong mother figure in these cards which was there initially and I have no real idea how this might figure and have only made suggestions but you know, there could be a mother figure involved here that might be instrumental to where this girl may be. I would say this because card 19 reversed which is the sun refers to the family or at least estranged family or those who might have been classed as family showing here. There appears to be family contrarities that might have bothered this girl sometime in her life but I seem to be looking over a cloud of haze when I say this as though it was some long time ago but I am being told to think about it.

There is either someone or some initials B and J that appear. It could very well be just one of those initials that is prominent but I do get the impression a female knows quite a bit more about Jennifer and possibly just has never said anything. I dont know if there was a message or a note or some kind of 'impression' given at some point but seems to me that the person might have known a little more then has been put out there. Again who knows that I may be completely off track with this but I try to think about the cards in every way possible.

Oddly enough I also see names that might link with Church names too. A couple of people might hold the key here and could have provided good advice or 'map' as to where this girl went but I am not sure why they would not have said more...either that is a fact or I am wrong.

Anyone that knew about the job at the Farm should be checked out. A boss for example or someone of some kind of clout or authority, that can include father, or guardian authority figure, anyone to do with employment.

I would also be very interested in bringing up any past relationships/jobs etc linked to this girls past because people should be interviewed even at this final stage.

The Farm really might have been the destination of this girl, I need to decide if she actually got there or whether someone stopped her because they had too strong a hold on her to let her go. There are variants here that are developing and I think that whether a person is missing 2 minutes or 2 decades no stone should go unturned and not in this young womans case. She was unhappy and isolated by somebody and that has created problems for her. Did someone make her afraid to decide for herself? Did they try to stand in the way? The past in respect of employments/jobs/people should all come under closer scrutiny. If this has to go close to home then it is necessary to do so to look at those who surrounded her.

She may have had someone with a bit of stalker attitude and she may have been picked up on the roadside. Im not really sure at this point whether this is a stranger stalker or someone she knew but Im wondering about the latter and possibly an older man?
I feel she wanted to let go of the past and move forward, but with very good reason .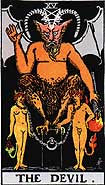 Quite incredible that Tarot has been evading time issues and dishing out all the major arcana to me. Notice this card is the devil. This girl was held against her will and in an unhealthy relationship.


If she was in an unhealthy relationship that is KNOWN then the person must be checked out as through them she will be found. If nobody is KNOWN to be part of an unhealthy relationship with this girl at any time, then this is what she appears to be involved in or was involved in . This card is scorpio and secrets addictions and bondage. The only number I can give here is 15 so may 2015 might come up here as a year? or if this is not the case then number 15 in a route or distance perhaps could help. This card is a wild card, nature elements are strong here, it could suggest rural districts, woods, bracken, outdoors, bushes or somewhere just totally isolated and off the beaten track.

The next card is 16 which is a Tower might be a name or even a landmark but appears to be a building that has a sign or writing on the wall. There seems to be some kind of shock out of the blue and 2 years appears on this card. Does that bring us to number 20? if this girl has been missing for 18 years then two more would make it 20 and it is making me wonder if something might turn up then.

I can never say I am correct on every detail and no doubt not everything will be correct but it seems to me that this girl has lived in fear domination and bondage. It is not especially a death card but I do not discuss those matters in tarot I only give what I have been told.
Drugs, money, possessions - being a possession, drink all sorts of addictions here and it can mean being a slave to any of them. Obviously fallen into the wrong hands.

This card has Capricorn attached to it and that implies WORK so can she be found somewhere that would be connected to WORK and indeed should we take notice that Dec and Jan are months that show up in Capricorn in astrology and hope they might have significance?
I have BENEDICT and MICHAEL and LION as other names.
The death card is number 13 and must be considered in conjunction to the Devil card so we must also suggest a 13 as well as a 15 for being found.

There are thoughts of METAL here perhaps even chains, perhaps scrap/vehicles but Im feeling Chains more then anything because of the bondage element so being tied to a situation is strong. The Death card can show us someone on their way to New York as there are two towers in the death card but I see the 'church' word or even Bishop word come up which I believe I did see 'church' but not sure if this is a name near a place. Litter, rubbish, debris, scrap, metal anything of that nature that might be a name or place can show here.

Also quarry can show too. We are looking very rural here. The rider in the death card is moving towards the EAST towards New York???

I hope Jennifer will be found and hope Tarot might have revealed some help in the matter. I cannot guarantee any of the details that I get from Tarot but if anything that is written means something to someone then perhaps it might be food for thought. Please remember tarot is NOT 100 per cent accurate and must not be considered so. Tarot is also past present and future and this must be applied in thought when reading the insights.

This is a brief overview for Jennifer and I do hope the future will help her.