Missing Since: Mid October 1974 from Evansville, Indiana
Classification: Endangered Missing
Date Of Birth: November 15, 1954
Debra Ann Wilhite, Missing since Oct. 17, 1974 from Gibson County, IN
Age: 19 years old (AGE NOW - 53)
Height and Weight: 5'6, 120 pounds
Distinguishing Characteristics: White female. Brown hair and green eyes. (Her hair was bleached blonde when she disappeared) She went by "Debi" and her maiden name was Pfettscher. She'd had two molars extracted just before she went missing. Her ears were pierced. She'd given birth to two children.
Clothing/Jewelry Description: When she was last seen, she was wearing a blue knit sweater and bell-bottom blue jeans.
Medical Conditions: She may have been pregnant when she disappeared, but it had not been confirmed.



Please note that tarot will pick up TRENDS /VIBRATIONS of PAST PRESENT AND FUTURE - it will pick up anything that is 'out there'true news or false news - either way it can throw light on what is 'in the air' - please bear this in mind when you are reading the insights.

It is very important that 'readers' of the TAROT understand this, therefore one has to be very discerning when reading. Media news can put out stories that are not factual or are pre -mediated but Tarot can pick that up. It does,nt mean that tarot is wrong, it shows tarot can see what might be suggested. However when writing the tarot it may be taken as fact.

TAROT

CANNOT

BE CONSIDERED AS

100 PER CENT ACCURATE.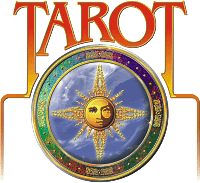 DEBRA ANN WILHITE
« Thread Started 25 JULY 2011 at 2:50 »
I have been asked in the requests section of this blogger to look at Tarot for Debra Ann Wilhite.
Tarot can shed some information in most cases but is not considered to be 100 per cent Accurate.

Tarot looks at past present and future and the information that it can give might touch on information known which is the PAST. Nothing can be guaranteed by tarots findings and because of this other factual sources should be viewed.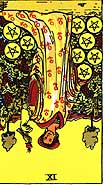 Debra disappeared at least 37 years ago and this a very long time not to have any idea what may have occurred with her. When I asked Tarot what happened on that day I am given a card of extreme insecurity and this means that Debra was not safe.

It is representing finances therefore might show us someone that is dishonest about money here and this does not have to be her. This is someone who is the Knight of Pentacles, someone young maybe under 35 or up to that age who looks nice enough and appears very trustworthy but clearly is not at all.