Daniel Buehler - Missing - 3/11/2011 - Alberta, Canada
On March 24th, 2011 at approximately 1:27 p.m., Red Deer City RCMP responded to a complaint of a missing person from the Lancaster area of Red Deer. Daniel BUEHLER, a 15-yr old youth suffering from substance abuse had left his residence approximately two weeks earlier and had not been heard from since.

Daniel BUEHLER is described as:

• 180 cm (5'11") tall
• 73 kg (160 lbs)
• brown hair
• hazel eyes
• wearing a black winter coat with a green square print pattern
• wearing a 'Rock Star Energy' hat
• wearing DC multi coloured shoes (pink, yellow, green, and orange)

Police believe Daniel BUEHLER is on foot and may possibly be in the Downtown area of Red Deer. Daniel BUEHLER has a history of substance abuse and may be in a location promoting such substances. If you know the whereabouts or have any information on Beuhler contact the Red Deer RCMP (403.343.5575) or Crime Stoppers (1.800.222.8477). (twd, ccg)





Please note that tarot will pick up

TRENDS /VIBRATIONS

of

PAST PRESENT AND FUTURE

- it will pick up anything that is 'out there' true news or false news - either way it can throw light on what is 'in the air' - please bear this in mind when you are reading the insights.

It is very important that 'readers' of the blog understand this, therefore one has to be very discerning when reading. Media news can put out stories that are not factual or are pre -mediated but Tarot can pick that up. It does,nt mean that tarot is wrong, it shows tarot can see what might be suggested. However when writing the tarot it may be taken as fact.

TAROT CANNOT BE CONSIDERED AS

100 PER CENT ACCURATE BY LAW.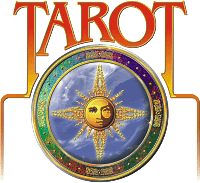 DANIEL BUEHLER
« Thread Started on Jul 2, 2011, 3:31am »


Daniel is missing and obviously it is of great concern to his family. Tarot can try to shed a little light on the situation but cannot promise 100 per cent accuracy on its results. I hope somehow it does produce something that might help. Meanwhile it is best to always read factual sources. Tarot is past present and future and may present any kind of information despite the questions asked.
First I just want to say I see the youth in Daniel and I can see him single minded in his picture. Thats not a terrible thing, its part of being who he is and finding out who he is. We have all been there sometime in our lives and of course all have had our own experiences in life just as Daniel has been working out his.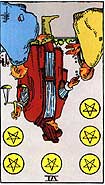 Tarot gives us the six of pentacles reversed for an idea of what might be the situation on the day Daniel disappeared. This card is mostly a North direction card but reversed can take us a little South as well. Prominent is North.
It seems that there are disputes over finances here and some petty deceptions of some kind. Physical health is not at top notch either. This card is all about bad investments and as it has something to do with money it could show some kind of double dealing or some kind of problem financially here. Perhaps someone was greedy?
These pentacle cards can lead us into a scene of insecurity and being robbed, does,nt say who might be robbed but that it can come up here. So with greed in the picture and insecurity - looks like someone may have come across a thief or have been robbed perhaps, even burglary can come into this card. Again there is no particular pointers here but I do see see a young dark haired person. It must therefore be around Daniel if not himself?

I can see a place near a school here and perhaps even college or the word school or college could come in somehow. I also see there is something wrong with cameras, or being off camera. There is some open landscape here. Im feeling as though his security is being compromised and perhaps an older man might be pulling some strings around him who is might have a 'business' or some business interests that are not being honoured. Im not quite sure if that is right but I do see this older guy here, perhaps its his business that suffers in some way?

I can see some attraction of 'hangers on' whether that is to Daniel or by Daniel Im not sure but this is not a good situation and will only lead to problems. So bad company? pentacles are health cards so someones health may be affected here but there is a certain amount of swindling and pilfering that I see from this card and it is really gaining from the misfortune of others. Obviously I hope this is not Daniel being in this position.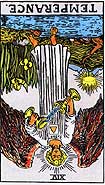 Temperence is a difficult card to get for direction and where this young man might be. I sometimes get the name Michael with this card but it does not always apply. I feel that the scenery here is often mountains, river and land, which of course is not a great deal of help as Im sure there are plenty of scenes like that where Daniel hails from but there is a lack of self control here and someone who loses their cool. Lots of conflicts in personal and business matters so Daniel cant be in a good place in his mind from an observers prospective.

I am seeing garages, cars/motors, breakyards/carports/carparks - oil and water - vehicles of all kinds and yes there is a drug connection here as that is clearly spelt out on the 'mixing' in the Temperence card but again comes up on the Devil card at number 15. However, as a reversed card it might show that Daniel has tried to get out of an association that might have been a bit too 'big' or too hot to handle for him. In that case we would have to go forward and look at the tower where he might have had an accidental event. Not necessarily the case but possible. He could be inside a building. I see a lot of conflicts with Daniel where quarrels and problems have caused him an auful lot of stress and he has taken too many drugs and maybe mixed them as well.

I feel even though that might have been the case, he might also have wanted to put the past behind him too. His life seems to have been full of bad judgement but it has cost him in many ways too as healthwise it has affected him greatly. I do get the word MARSH here so I will leave it as either a place name or a description of 'something'. I think someone has a hold over Daniel, Im getting that idea that there is a person who may have tried to control him or draw him in, might be to do with the 'hangers on'. He really needs to overcome these negative energy people as everything will feel very black around him. Im not sure if 'twin peaks' figure or not?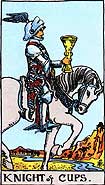 Again a very difficult card for a find card - it takes me to the scene of the Temperence card where we have water/lakes and some terrain. Also a vehicle of some description is here. I would have thought he was around 12 miles from home probably in a West direction but have an EAST word here also. Cups tell us its days and could mean 12 days he would be found but perhaps the 12 has another significance. I have not read anything about his parents but feel there might be a mother figure, distant aunt, cousin or someone who might be blonde in the picture or maybe its just a female link I have here. I dont know if he was making his way towards this person at some point.
But I would say around 12 miles from his home? or within that distance perhaps, all possible, he might have tried to get a lift though I also seem to have connected him with cars earlier too. Its a water card as are all cup cards - so perhaps water in the scenery or in the name of the vicinity where he may be. I have seen red jasper in the cards - and note that RED Deer is a place linked to him - might just be a coincidence.

I think Daniel does unexpected things but thats because he is young and though he may not appreciate it, he is immature and still going through his learning process in life. He is in danger of being around the wrong people and all I can hope is that this will end well and not badly. What I do see is being WEST and being given a 12 day transit for SOMETHING - I hope thats when he will be found but he has been missing for a while. Perhaps there might be some news of some kind even if it is not Daniel being found just yet. I feel that there is some kind of 'invitation' out there and it will or may produce results to finding Daniel so I at least do feel positive that he will be found. Im not sure about the building I saw earlier but it can still be part of the vicinity. It might be just the word TOWER we are to pick up, again its not always easy to get a location in name or words only various descriptions and directions. Lake either as name or place could be figurative on the Knight of cups but also bear in mind Boats can even come up here so I am thinking a water district of some kind?

I do hope for the best for Daniel - I think it is really hard being young these days and I never want to judge young people and never do, I just would always want to reach out to them and hope somehow that good things do somehow get through to them.
I cannot promise ultimate accuracy with this reading, but hope that there might be a few pointers here that make sense to someone. Sometimes tarot can give us many messages that do not follow the order of events hence past present and future elements - and it might be worth remembering this whilst reading the tarot. It is quite possible to get things slighly jumbled but the core messages are here.

Empathy




NOTE: Daniel was found safe January 2012. There are no other details.