Christiana Melusine Fesmire, 22, is missing. She was last seen in Lewiston, Maine on July 1, 2011 and missed a family reunion she had been looking forward to, friends said.

Her family and friends are extremely worried and ask the public to please come forward if you have seen or have information on Christina's whereabouts.
She had been recently depressed about the death of a friend, even with that it is still totally out of her character to vanish without a word to anybody.
Christina is described as approximately five feet, five inches with a slim, athletic build. She has dark hair and blue eyes.

Anyone with information is asked to call Detective Scot Bradeen at (207) 513-3001 ext. 3309, or your local police.



Please note that tarot will pick up TRENDS /VIBRATIONS of PAST PRESENT AND FUTURE - it will pick up anything that is 'out there'true news or false news - either way it can throw light on what is 'in the air' - please bear this in mind when you are reading the insights.



It is very important that 'readers' of the TAROT understand this, therefore one has to be very discerning when reading. Media news can put out stories that are not factual or are pre -mediated but Tarot can pick that up. It does,nt mean that tarot is wrong, it shows tarot can see what might be suggested. However when writing the tarot it may be taken as fact.

TAROT

CANNOT

BE CONSIDERED AS

100 PER CENT ACCURATE.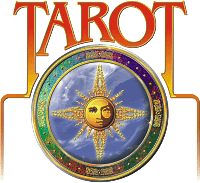 CHRISTIANA MELUSINE FESMIRE
« Thread Started 28 JULY 2011 at 23:38 »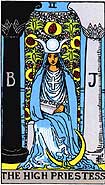 Tarot has been consulted in respect of the above missing person Christiana since 1st of July. Tarot can give glimpses of the past present and future that might shed light in some way on what may be the situation here. Tarot is not 100 per cent accurate so inaccuracies can occur. Please go to other sources for factual information.
Immediately I looked at Christiana I drew the High Priestess and I know that this card can show that for 28 days very odd things happen. As it happens it is 28 days since this lady disappeared so I wondered right away why Tarot has given that to me to mark this date. However, on the High Priestess

we have a B

and a J and often

these are very useful initials for people

or places so i always mention them. Also it can represent Tower blocks or

two tower blocks or apartments in

the Pillars that appear there.
The High Priestess is often a very secretive card and it might mean the person wants to keep something to themself as you can see there is no full written explanation on that note on the lap of this High Priestess. Therefore is it Christiana that wants to keep thoughts to herself or not?
This card is next to the Empress and then the Emperor which might show that she wants to nurture herself. She is all alone in the Priestess card and again in the Empress sitting there and it could be that she does not want to have company, so it might be her choice to be alone or with people of her choosing. The Emperor could show her being her own Boss here and seeking spiritual matters, chewing or mulling things over in her mind might be what she is doing. This could be a preference thing with her.
The card that has appeared is all about intuition and very deep spiritual feelings and does not appear to have anything untoward upon it and even the Magician card tells us about free will and having the will to decide so Im wondering if this is a decision of hers to just take some time out without having to explain to anyone for the moment.
The Fool shows her going out into landscape and that direction appears to be North West maybe to a place with rocks/stone,cliffs or clifftops/hills in the vicinity or in the name of the place and acting like a tourist aimlessly not really planning anything. Putting all that together Im wondering if she might be alright as I feel it might be her in charge of herself here. However lets go to the next card.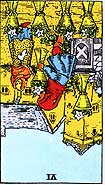 This card can tell us about the departure of an old friend and she may have gone somewhere that is connected to them or some place that she links to them. This card is usually West direction and I wonder if we are still North West here. The card is purely Choice as the Seven of cups gives us the fact that the person makes a choice here and it could be somewhere near a Bridge because that can show in the Five of Cups and also there is a possible link to the four which often shows a TREE name .
Tarot cannot tell us the real names it can only describe. The Bridge name might be just a name and not near water but often water is around. It is a card of Sorrow so if her friend died and was buried I feel she would have visited there to sense a spiritual link. I think she could be mourning and contemplating. It seems that there is an opportunity to go somewhere in the five of cups. They are all rather dreamy cards and doing ones own thing.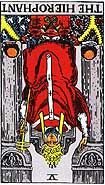 In matters of being found I have the Hierophant which is a number FIVE and wonder if that five has significance. It is not really giving very good advice about Christiana or instructing us how to find her or when as it wont offer the Map or the key to us. I dont know what I can say about timing on this card because I have a free spirit here and adventures so its rather like, you might see me when you see me. So, it could be down to Christiana to show up. Again this is a church card or spiritual card and I feel as before that she is in the area of the description I have already given and I dont see its moved much from there. I get the feeling that there are some fraught feelings within the family MAYBE or just that those feelings are keeping her where she is.
The card makes me feel that she would be found before Summer has ended but you know, I could be wrong about that. I see that there is not much volunteered here. Obviously my hope is that she is ok and just escaping for a while but if she is not found before Summer end, I will definitely look again. There can often be a stalker element on the Lovers card but that could be throwing it back at us and saying

she does,nt want people stalking her

so Im at an impasse with this for the moment. However, I do see a possible 'run in' with authorities and possible conflict with parents or 'others' so Im not sure how that will turn out.
Tarot is not 100 per cent accurate so I cannot be sure or guarantee that I am right about this matter however, I will accept that I can get things wrong if it turns out differently.
Empathy.




UPDATE NEWS 15 OCTOBER 2011





I am very sad to report that it is likely that Christiana is no longer alive.
Reports are still coming in and all details are not yet known. It appears that the Police feel that Christiana has been killed by the man below whose initial came forward in the Tarot as did the fact that there are two apartments linked. Until Christiana is found one cannot fill in any more of the tarot details.

I will keep this updated and meanwhile offer extreme sympathy and my sadness to the family. This is really very upsetting for them.

Empathy.
BUDDY

ROBINSON - ARRESTED & CHARGED

Lewiston man charged with Fesmire death

LEWISTON — Police arrested a Lewiston man early Friday and charged him with the murder of 22-year-old Christiana Melusine Fesmire of Lewiston, missing since early July. Lewiston and state police arrested

Buddy

Robinson, 30, of 688 Sabattus St., at 1:48 a.m. Friday. He was arrested at...
Lewiston and state police arrested

Buddy

Robinson, 30, of 688 Sabattus St., at 1:48 a.m. Friday. He was arrested at his girlfriend's home in New Gloucester, according to Steve McCausland, spokesman for the Maine Department of Public Safety. Robinson is currently being held without bail at the Androscoggin County Jail.

Police said Fesmire's body has not been recovered.

Evidence gathered earlier by police at Fesmire's 36 Highland Ave. apartment, one of several Lewiston buildings searched, led police to believe Fesmire was murdered.

"(The evidence) was analyzed at the crime laboratory and that led us to the conclusion that she was likely killed inside the home and her body has been transported elsewhere," McCausland said. "We have not located her body but will continue to look for it," he said.

Robinson also lived at the 36 Highland Ave. location, which had at least two apartments,

McCausland said.
16 OCTOBER 2011
According to this very sad Court report this man 'BUDDY' had
'stalker elements'.
http://www.scribd.com/fullscreen/68803630
I believe 'stalker' temperament was seen in the Tarot.
EMPATHY
UPDATED 5TH DECEMBER 2012
Very sad for this beautiful girl. The Police believe that her body has been found in Lisbon Maine. I really was surprised that today is the 5th and I did see a 5 for news on Christine in the last card. I also note that Lewiston is North West from Lisbon. Nearby Wagg Road is a river and two roads on the outer perimeter are tree names, one Cedar and one Pine. At the moment the identification has to be made but I have to post this news as it is just published. I will certainly update if this is not Christine.
www.wabi.tv/.../unidentified-body-could-be-christina-fe... - United States
5 hours ago –

Maine State Police say the body of a woman found in the woods in Lisbon may be that of Christiana Fesmire, 22, who has been missing since ...