Authorities are searching for a missing Denver woman who was last seen Friday and whose car was found abandoned along a remote Colorado highway.

Amy Ahonen, 38, was last seen at her Denver home on Friday, the day before her birthday, according to investigators. She did not show up for work as scheduled and her SUV was later found parked along Highway 6 in Clear Creek Canyon -- just west of Golden, Colo.

Police say Ahonen's purse, credit cards, cellphone and car keys were found inside the unlocked black Jeep Liberty, but there was no sign of the woman.

Fox 31 reports that the Colorado State Patrol made brief contact with Ahonen at around 10 p.m. Friday night after a driver saw her vehicle on the side of the highway.

Ahonen reportedly told the responding trooper that she didn't need any help, according to Colorado State Patrol spokesperson Eric Wynn.

Ahonen's roommate reported her missing on Sunday, prompting authorities to go back to the area where they found her jeep abandoned.

Friends and family have set up a Facebook page -- "Find Amy Ahonen" -- plastered with pictures of the woman.

Ahonen is described as 5 feet 4 inches tall, weighing 120 pounds. She has blonde hair and green eyes.

Anyone with information on her whereabouts is being urged to call the Denver Police Department at 720-913-2000.

Read more: http://www.foxnews.com/us/2011/07/12/pol....#ixzz 1RuykcN9f




Please note that tarot will pick up TRENDS /VIBRATIONS of PAST PRESENT AND FUTURE - it will pick up anything that is 'out there'true news or false news - either way it can throw light on what is 'in the air' - please bear this in mind when you are reading the insights.


It is very important that 'readers' of the TAROT understand this, therefore one has to be very discerning when reading. Media news can put out stories that are not factual or are pre -mediated but Tarot can pick that up. It does,nt mean that tarot is wrong, it shows tarot can see what might be suggested. However when writing the tarot it may be taken as fact.

TAROT CANNOT BE CONSIDERED AS 100 PER CENT ACCURATE.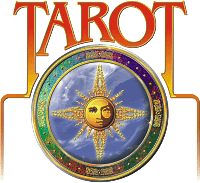 AMY AHONEN
« Thread Started 12 JULY 2011 at 19:59 »
I have looked at Tarot for Amy to see if it might be able to shed a little light on what might have happened or where she might be. Tarot is not 100 per cent accurate and some information can arrive slightly jumbled or askew, but often hits the surface on some matters. Tarot tends to pick out glimpses past present and future. Please go to other sources for factual information.

What a lovely fresh face Amy has and so much promise there I feel as her picture does draw me to her. Asking Tarot what may have happened on 8th of July I am being given Justice reversed.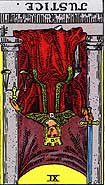 This generally indicates that perhaps Amy felt that certain things in her life were unfair and the cards indicate a run of bad luck and a loss of her possessions. However, it also points to the Law and something being unbalanced here. It might mean that she lost her balance but there are some indications here about legal matters and the Law in general. Perhaps Tarot is putting forward about the Law being on the scene particularly considering that the previous major card is the Wheel of Fortune which represents taking a trip.

Reversed shows us that the trip was halted and wheels of course, a vehicle. However, lawsuits and prosecutions seem to be here and Im not sure why that would be?? unless Amy was aware that she had left her car in a spot that might alert attention? or attracted the law somehow? Reversed Justice does seem to suggest not wanting to get involved with legalities that hold things up. There seems to be a hold up here to avoid legalities and complications and that seems to be linked to her vehicle. The Hanged man
would show a river scene or perhaps water in the vicinity
and often when reversed one might suggest someone who unbalanced and went under the water.

There is not what I would consider a 'suicide' card here at least not in my opinion,

but there would be a transition without mercy on the death card.

This can suggest that someone wanted their life to change badly or they had got to a point where they could,nt care less anymore? To me this all seems to corroburate the story of the trooper. But a reversed hanged man
does,nt necessarily put someone under water yet there seems to be a death card that indicates that something was fated here.
Perhaps everything just got too much for her?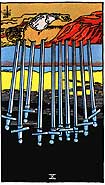 I am receiving that Amy might be somewhere a long a riverbank

. The card is primarily East but reversed it MIGHT represent South East.
East is the key direction.
This card reversed can often tell us that someone was in very dire conditions but that they have managed to avert the deep danger.


This might indicate as I first thought that perhaps she was not underwater

.

However, I am feeling that she might have been seen by someone who has not said anything.



Did Amy have a rival in her life? someone here turns up that is dark haired and possibly young in the scheme of things perhaps someone under 25? I feel like Im being given a 'bad man' here too also dark in colouring that might be someone who is very unlikely to tell the truth about something. Like someone who would hide evidence if you like. Or maybe there is something around where her car is that has not been spotted. Page of SWORDS can be a predatory card and possibly even suggest an attack?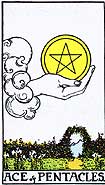 Its quite clear to me that Amy will be found within a ONE. Aces are

number ones

but usually it seems to indicate within the year so anytime from now until a year. I am seeing gardens/parks/landscape/greenery/forests all those kind of scenes seem to be here. I also see an Arch here which might represent the word ARCH or GATE. Not always the case but worth mentioning. I also have a distinct direction of North.

The Ace can suggest vacations so holiday areas might come up with this card.

The 'ONE' might be a distance marker or a route number

rather than timing so we have to bear that in mind.

There still may be water in the vicinity

and some kind of sign post??

This is just a very brief synopsis from the Tarot for Amy and I will write further shortly if she has not been found soon. I am quite sure I have missed some tarot information but it is just a simple overview for the current time and I will try to look at the indepth synopsis before long. Tarot also does not get everything completely accurate, but I hope this helps in some way.
Ace of Pentacles is a card of 'prosperity' and

'gold'

. One has to define the 'place'that the Ace is giving us besides the other properties tarot has mentioned. The Ace being a prosperity card is also a financial card so one would think that finance/money is to do with the vicinity that Amy may be

when translated into a 'PLACE'

. There is often a Rabbit next to a moneytree in the Ace of Pentacles so it can show someone who is possible scared or even that a 'white rabbit' might have significance in its own way.
Not being familiar with the vicinity that Amy was last seen or having a map to hand, I cannot suggest a suitable spot, but I do feel North is the direction that one might look.


EMPATHY
UPDATED NEWS AND TAROT VALIDATIONS 13 JULY 2011
TAROT might be right here, A witness has just turned up saying they think they saw her with an identified male ' climbing up the Riverbank'. This Witness had not said anything at the time of writing Tarot but now they have come forward.



http://www.kdvr.com/news/kdvr-witness-cl....,2172294.sto ry



Investigative Reporter Heidi Hemmat FOX31 Denver

11:54 p.m. MDT, July 13, 2011
DENVER – 38-year-old Amy Ahonen may not have been alone before she disappeared, FOX31 Denver has learned.

The Denver woman's Jeep was found abandoned in Clear Creek Canyon, West of Golden Friday night.

But now a witness claims he saw Amy and an unidentified male, "climbing up the embankment from the river" at 2pm on Friday afternoon.




QUOTING TAROT






I am receiving that Amy might be

somewhere a long a riverbank

.

The card is primarily East but reversed it MIGHT represent South East. East is the key direction. This card reversed can often tell us that someone was in very dire conditions but that they have managed to avert the deep danger.




This might indicate as I first thought that perhaps she was not underwater. However, I am feeling that

she might have been seen by someone who has not said anything.
Search for Amy Ahonen Called Off

July 14, 2011 04:35 PM EDT
http://news.gather.com/viewArticle.action?articleId=281474979633939


Amy Ahonen vanished a few days ago from Denver, Colorado after her roommate reported her missing. After a search spanning since around July 7th, investigators
are calling it off after finding out that Amy Ahonen is

"safe."


Her Jeep was abandoned on the side of a rural road in Clear Creek Canyon, with all of her belongings in it. She was nowhere in sight for days, but now a witness claims to have seen the 38-year old missing Colorado woman with an unidentified male. The witness claims to have seen the duo climbing up the embankment from the river near where her car was abandoned.

The man claimed to be heading through the area to go do some gambling when he witnessed her walking up the embankment with her male companion. Sources haven't clarified on the identity of this man, or whether or not he was anonymous, but it certainly does seem curious.

The Mysterious Amy Ahonen Disappearance
July 15, 2011 04:15 PM EDT
http://news.gather.com/viewArticle.action?articleId=281474979641786


Amy Ahonen vanished from a rural region in Colorado exactly one week ago to this day. It's been a confusing couple of days, and it is still unknown as to what happened to this missing Colorado woman. Could Amy Ahonen be safe or could she in fact be in grave danger?

This strange disappearance began last Friday night when a police officer is alleged to have made contact with the woman's vehicle, which was parked on the side of a rural road. It's been reported that
the police officer spoke to Ahonen who claimed to be waiting for a friend.
However,
recent reports have changed this story to say that nobody spoke with the missing woman.
The following day, police located the abandoned vehicle after she was reported missing. The car was unlocked and her belongings were left inside of it.

Within two days of discovering the abandoned vehicle and with no sight of Amy Ahonen, police increased their search efforts. That was until witness reports began to come in that Amy was
spotted in an area

near her abandoned vehicle with an unidentified male

companion
. Several news sources reported that witnesses had spotted Amy in the company of a male who couldn't be identified.

It was officially reported several times that the hunt for Amy Ahonen is over. Police have
called off ground searches for the woman and absolutely do not suspect any foul play in this disappearance
.
Possible Craigslist link to Denver missing woman case
By Heidi Hemmat | Investigative Reporter
Story posted 2011.07.15 at 05:15 PM MDT
http://mobile.kwgn.com/wap/news/text.jsp....th=3&title=News



KWGN News

DENVER -- The family of a missing Denver woman have asked investigators
to find a man who contacted her after she posted an ad looking for roommate on Craigslist.


Amy Ahonen's sister, Andrea Ahonen, and a friend who flew to Colorado from Florida told FOX 31 Denver
that the man "scared Amy" so much that she immediately took the ad down.
They wonder if he could be connected to her sudden disappearance.


Amy Ahonen's Jeep was found abandoned on Highway 6 in Clear Creek Canyon, near mile marker 264, on Friday July 8th.

Her purse, credit cards, cell phone and car keys were found inside the unlocked vehicle.




NEWS AVAILABLE POSTED 4TH AUGUST 2012
denver.cbslocal.com/tag/amy-ahonen/
2012/07/09. A member of the group searching for Amy Ahonen on July 16. (credit: · Search For Amy Ahonen Continues, Fundraiser Held. There's still no sign of ...
UPDATEDAPRIL 28TH 2013

No real news for Amy but here is her family facebook please keep a look there.

UPDATED 6TH MARCH 2014

Very sad news. Tarot seemed to picture well where Amy was. RIP Amy.



According to Jon Cline, an investigator with the Jefferson County Coroner's Office, in November 2013, the Coroner's Office was provided with a human bone from the Wheat Ridge Police Department

that was found along Clear Creek near Marshall Street.

Ahonen's 2005 black Jeep Liberty was found soon after her disappearance, unlocked on the Highway 6 West corridor at mile marker 264, between Golden and Interstate 70. She left her belongings inside including the keys in the console, her purse under the seat and her hiking backpack in the vehicle.