REBECCA CORIAM.

PLEASE TAKE NOTE OF THE PARENTS WEBSITE FOUND AT THIS LINK IF YOU HAVE ANY INFORMATION PLEASE USE THE CONTACT FORM .
http://www.rebecca-coriam.com





Missing Disney cruise worker: Parent's world 'crumbled'

Rebecca Coriam was employed to look after children on the ship

The parents of a British woman who disappeared from a cruise ship off Mexico have said their "world has crumbled".

Youth worker Rebecca Coriam, 24, from Chester, was last seen aboard the Disney Wonder on 21 March.

Her parents, Michael and Ann Coriam, have returned home to Guilden Sutton after meeting Disney officials and maritime investigators in Los Angeles.

The Royal Bahamas Police Force has ruled out foul play.

Miss Coriam failed to turn up for her shift on the ship, which had recently left Los Angeles, on 22 March.

Mr and Mrs Coriam were too upset to speak to the media but released a short statement which said: "We have just flown back from Los Angeles after our world crumbled.

"We are very tired, drained and emotional."

It added: "We wish to be with our family and friends."

Miss Coriam worked organising games, sports and activities for children on the ship.

Police in the Bahamas, where the ship is registered, have concluded their onboard inquiries.

The 83,000-tonne vessel returned to dock in Los Angeles on Sunday and has since set off on its next scheduled sailing.

Disney said it had carried out "multiple searches" onboard and a sea search has been carried out by the US coastguard and the Mexican Navy.

http://www.bbc.co.uk/news/uk-england-merseyside-12...



New Clue Surfaces in Search for Missing Disney Cruise Employee
from KTLA.com May 4, 2011:

LOS ANGELES(KTLA) -- There is a new clue in the disappearance of a of a 24-year-old British crew member from the Disney Cruise ship "Wonder."

Rebecca Coriam, 24, of Chester, England was reported missing back in March after failing to show up for her job as a youth activities coordinator, Disney spokeswoman Christi Erwin Donnan said.

According to the UK's Daily Mail, Coriam's mother received an e-mail from her daughter's bank reporting financial activity on her account in the weeks after her disappearance.



Please note that tarot will pick up TRENDS /VIBRATIONS of PAST PRESENT AND FUTURE - it will pick up anything that is 'out there'true news or false news - either way it can throw light on what is 'in the air' - please bear this in mind when you are reading the insights.


It is very important that 'readers' of the TAROT understand this, therefore one has to be very discerning when reading. Media news can put out stories that are not factual or are pre -mediated but Tarot can pick that up. It does,nt mean that tarot is wrong, it shows tarot can see what might be suggested. However when writing the tarot it may be taken as fact.

TAROT CANNOT BE CONSIDERED AS

100 PER CENT ACCURATE

.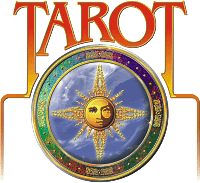 REBECCA CORIAM
« Thread Started 5th June 2011 at 19:16 »
Rebecca is still missing and I have looked at tarot to see if it is possible to shed any light on the situation. Tarot will only be able to give glimpses of the past present and future and what MAY be the situation and cannot be considered 100 per cent accurate. Please go to other sources to learn factual information.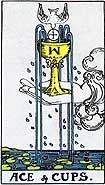 The first card I have for Rebecca is the Ace of cups. This card can often show us unexpected messages, chance meetings or new relationships. You will note that Cups are West and water is significant in this card. This does appear to show me that there is a new relationship of some kind around the time of this young womans disappearance.
It appears that way to me yet I obviously cannot guarantee it. There is an M or W on this card and would indicate some kind of description of a place name or indeed a persons initial. The Ace of cups is not thought to be a bad card in any way, if anything it is generally a very upbeat message and it is a card of the heart and the emotions. I see it as a kind of invitation or some kind of proposal to get together with someone, party or group.
Pisces Cancer and Scorpio are linked to this card so we are seeing that with Scorpio there may be a secret or hidden information possibly relating to romance not yet seen? There certainly seems to be some kind of emotional force here. This is thought to be a very happy emotional card by all rights where someone is very happy and satisfied with themselves and their life.
It is often linked to the number 5 so hopefully there are no disappointments that are emotional here. The possibility could arise. There is a 'container' in this card and I will leave that here because it may yet come into play. It could mean an actual container, a boat, or indeed contained emotions. However, it seems to me to be a new romance that I see here.
Engagements marriages and pregnancies are also thought to be part of the strong sweep of the Ace of Cups so it rather feels to me that something very emotional came to Rebecca possibly while onboard her ship. Perhaps she met someone or had a relationship with someone? as it appears her emotions would be deeply affected. She may have felt she met 'Mr Right'. So, it does appear there may be a 'person' who is with her or who knows more regarding Rebeccas disappearance. It is very difficult to say what he would be like with descriptions so I am unable on this card to give that at this point but opportunities and partnerships do figure.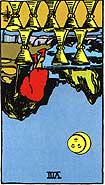 This next card which is asking where Rebecca might be is offering us other things. Firstly notice it is a cups card and West is normally the direction of cups perhaps even South West. This card seems to move along from our original ACE and it seems to me that whatever Rebecca thought was fulfililng in her life seems to have lost its flavour. Whether this means her job by putting an emotional relationship in favour over it or whether it means the relationship hit a blank spot I cant be quite sure.
However, the 8 is showing us that perhaps Rebecca made a choice and perhaps she decided to focus on her emotional relationship? as there does appear to be a choice and desire seems to have been chosen. This card however, makes me feel that there are a lot of emotional problems here and as it is a love card Im wondering if there wa a problem regarding this romance. It could really be anything as to what the reason might be, but it does seem to feel to me that something has become lackluster.
I would not have thought of this as her work as cups are mostly always emotional cards and she has had to make a decision of some sort which we have already seen but then it becomes a problem to her and someone cannot make a committment. Maybe her, or maybe the person she was with. All in all a decision has caused a problem one way or another it seems. She either has walked away from the romance or walked away from something she loved doing so either way Im wondering if it was her own decision here.
There is not a lot of indication where she may be in this card. We only have the M and the W in the ace of cups. Im feeling that Rebecca is still near water as we have not yet left the water zone. I really feel that though some things were her decision it may not be her decision as to where she is at the current time. I am seeing an inlet and a cove in these cards. I do see her very seperated and if she is alive she may have a great deal of difficulty in the dilemma she is as it seperates her from friends and family she may have wondered if she acted too hastily?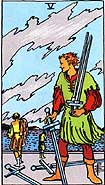 Again we have a seperation card here and another 5. As swords are months I think Rebecca will be found within 5 months or 5 will or may play a part in her being found.
Of course I am hoping that she has just disappeared for some time out as the four of swords can indicate this and that would mean that she is safely ashore somewhere and the direction is EAST as far as I can tell right now and where she will be found but as North forms part of this card also Im going to also suggest NORTH EAST. I do not think the five of swords is the best card to have at this stage as it can be a forced seperation that appears at the end of the run of events and this could have been avoided if someone would just say something.
I do think that Rebecca will be found. Perhaps at this point it is better not to speculate as if she has decided something for herself she might not like to be speculated about. I dont get the impression Rebecca likes to be talked about as I see a need for damage control over gossip and a need to rebuild ones reputation. Perhaps Rebecca is ok and its just a matter of time until she is found.
Theres no reason to feel negative unless of course someone has set out to harm her but I would just like to say at this stage that I do feel she will be found and likely East or North East. I will check back and see if I feel there is more to say on this or if I feel something has changed but I do feel that two people know where she is I am also seeing something of a 'military camp' or somewhere in public where she will be spotted. I do not wish to write dark tales of death at this point as Im not sure that is the case right now.
If I am wrong then I do think that anyone who was emotionally attached to her or any male that she was seen with might be the first point of enquiries. Swords are often darker elements and can show 'foreign' links and its possible that there are two people who are foreign here. There is quite a bit of deceit in the run of Swords regarding communication so Im feeling that someone is not quite coming up to the plate here and telling what the situation is yet fully knowing what it is. Im hoping that something is said as I do see three people and out of three of them I would have thought one could shed some light.
I will return to Rebeccas situation if she is not found within the time stated.Meanwhile I also cannot guarantee that tarot is 100 per cent accurate with what I have been given but hope at least the finding of Rebecca is within the time limit stated. Please note that this is a very BRIEF synopsis that tarot has given and I have not yet carried out an indepth reading.
Empathy.
NEW ARTICLE UPDATE.
June 12, 2011
Bereft parents' loss is as deep as the ocean
Rebecca Coriam was working on a Disney cruise liner when she disappeared at sea in March. Her parents believe she is alive, and they want answers.


The videotape was grainy, but Mike and Ann Coriam could make out their daughter clearly enough.

Wearing slacks and a collared shirt, she picked up the phone in a hallway of the Disney Wonder, a majestic 964-foot cruise liner that made weekly voyages to the Mexican Riviera. Rebecca Coriam dialed an on-board number, talked for a moment and then began to cry.

A fellow crew member aboard the ship stopped briefly to ask Rebecca if she was OK. She nodded. Yes. The young man walked away.

And that was it. A final glimpse of Rebecca Coriam, a 24-year-old with a bubbly personality from Chester, England, who'd come to America to work for Disney Cruise Line.

The video was recorded on March 22 at 5:45 a.m. The Disney Wonder was at sea and not expected to reach Puerta Vallarta until the next day. From there it would head to Cabo San Lucas before returning to San Pedro.

But Rebecca failed to show up for her shift that morning, and Disney contacted her parents in Chester to tell them their daughter had vanished. The company invited the couple to come to Los Angeles to meet the Disney Wonder when it made port.

rcuit televisions or their location for security reasons. If Rebecca had jumped overboard, there was no evidence.

"People don't just vanish into thin air," Ann said.

They believe their daughter is still alive. Perhaps she fell or was pushed and managed to swim ashore. Maybe she found herself in danger and went into hiding. The captain had mentioned the ducts of the ship had not been searched. She may have eventually disembarked at one of the ports and could now be in need of help.
http://www.rebecca-coriam.com