BREANNA "BREE" HUTSON
DOB: May 19, 1994
Missing: Jan 4, 2011
Height: 5'3" (160 cm)
Eyes: Green
Race: White
Age Now: 16
Sex: Female
Weight: 108 lbs (49 kg)
Hair: Brown
Missing From:
MARYSVILLE
WA
United States

Breanna may be in the company of a juvenile male. She may be in the Everett, Washington area. She has pierced ears, a pierced nose, and a pierced lip. Her nicknam
e is Bree.


Please note that tarot will pick up TRENDS /VIBRATIONS of PAST PRESENT AND FUTURE - it will pick up anything that is 'out there'true news or false news - either way it can throw light on what is 'in the air' - please bear this in mind when you are reading the insights.


It is very important that 'readers' of the TAROT understand this, therefore one has to be very discerning when reading. Media news can put out stories that are not factual or are pre -mediated but Tarot can pick that up. It does,nt mean that tarot is wrong, it shows tarot can see what might be suggested. However when writing the tarot it may be taken as fact.

TAROT

CANNOT

BE CONSIDERED AS

100 PER CENT ACCURATE.



BREANNA HUTSON
June 20, 2011

Breanna has been missing for the most of this year and I have looked at tarot to see if it might reveal anything that could help to understand what has occurred. At the moment I do not have a lot of details on Bree except for the brief description above.

Tarot brings up past present and future events and is not 100 per cent accurate therefore it is always wise to go to factual sources for other information.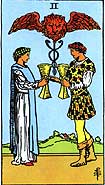 What I am seeing for Breanna is a relationship. I think to her it could be very exciting and possibly a new kind of relationship or there are deep feelings there. Engagement Marriage and love affairs are all linked in the early cups cards and you can see there is a union in the two. Perhaps this is going on around her or forms part of the situation at the time she went missing. Im not feeling she has meant to upset anybody by disappearing and its also possible that she is not that far away from home as looking forward at the time of disappearance her home card is still positive. There is a feeling she might have gone to a party of some description as I am seeing drink here. Sometimes drugs can come up on cups cards but it did,nt fall out straight away to me so I will leave that as white noise at the moment. Right now the first card to concentrate on is simple a union and being with someone who she shares some good and nice feelings with so that might be part of why she went off or has disappeared.

Im just seeing a 'kindred soul' that she is joined with here and perhaps the celebrations are to do with them or they went to a party or a celebration elsewhere. At the current time in this card there is not a negative or ugly feel but I will look at the next card. Sometimes early cups can be warnings of children/pregnancies or something in its pregnancy, early gestation so that is a possibility of pregnancy but it could just be the beginnings of romance or adventurous romance.

The first card shows a direction of West, either being West or going West. Rivers and bridge scenes can show up as a borderline whereby the person can be on the other side of it and where they live so I will mention that.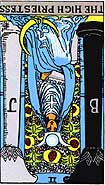 Asking where Breanna might be I am getting the high priestess reversed with the B and J there which are often useful for intials of people or places. But the one thing that is coming to me right away is that if there are any secrets regarding this girl they will be out in the open soon. If she was pregnant (and this is only a possible suggestion) she might not have wanted this. I am getting non biological father here - or some kind of concern that people might be angry with her. I think she needs to be found very soon. Tarot is not very good at giving us locations and it can be frustrating at times with Major Arcana cards but the Fool is normally North West - as this card would be reversed we could consider South West but I cannot guarantee that as sometimes it has actually been the opposite direction and I have to rely on tarot to tell me categorically WHERE.

Because the Fool forms part of the where card and it is reversed there is always a worry of drugs or doing mad silly things taking risks and not really thinking straight about what problems are being caused, its almost like being impervious to whats going on around a person. I hope that is not the case . The cards feel a bit empty to me on this except for being near a lot of landscape and even hearing music at some point. I am still wondering if a bridge is part of the location of this girl because the two pillars could bring that up.

The High Priestess is linked to both Justice and to the Two of Swords and both would be reversed. The Two of swords is an East direction so maybe we could be looking East or the word East may come up. Its a gamble but worth mentioning. I feel that this girl might have intended to leave a note to someone or perhaps a message somewhere to be picked up. I am feeling a sense of earth quite strongly and that does,nt make me feel she is in a house at the moment.

She might have been between two houses or near some Apartment blocks or in between them. Thats as much as I can really see on this and not feeling very nurtured. I dont know if someone has done something wrong here but the Justice card could be a problem and might be talking about people who are underage - therefore I feel that Breanna does think she will be in trouble or these thoughts have arisen or will arise in some way for someone.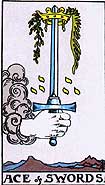 Tarot makes a suggestion that Breanna might be found within one month. The card here seems to be East. I think there will be a bit of a standoff or argument here and Im seeing someone who is either blind to events or ignores the fact that there is a problem. There could be serious consequences on this Ace of Swords because it is a cutting sword. It is telling us that there are some things that will be coming to light very soon that might have been very dangerous.

There is some heartbreak in this card for someone and I see a very conflicted quarrel and this could all turn very bad. I hope that Breanna will be returned in good health, the Swords are not the greatest cards for that and they do show 'cutting elements'. If this girl is found and she is alive she will probably need to get well and have some convalensence time I do think however there will be some news within the month however that will show that somebody had tried to run away. I am seeing blindfolds again and landscape with a bit of water around and a few houses in the background.

I hope that this turns out well. Im best to just say East and news within the month because it is easy to look at the swords and think the worst but it can turn bad with swords and there is no escaping that. I think it would be good to find her soon and then the worry can subside.

This is just a very short tarot for Breanna and I have not gone into to much depth but if she is not found in the month I will definately come back and look again. I am seeing a CIRCLE in the Ace of swords - a Crown. I dont know if this is a name or whether it is suggesting that somebody has been hurt in their head or whether it is a headache to find her. However, I just leave it and hope for the best. The vegetation on this card can represent drugs so I am still hoping that is not going to be part of the situation. Young children and drugs are not a good idea so lets hope that is not the case.

Tarot cannot guarantee it is correct in all its details it is quite easy to misinterpret on occasion and just tries its best to shed a little bit of light that might help to understand events.