http://www.missingkids.com/missingkids/s....earchLang=en_US
ROSEMARY DIAZ Age Progression
Case Type: Non Family Abduction
DOB: Feb 10, 1975 Sex: Female
Missing Date: Nov 24, 1990 Race: Hispanic
Age Now: 36 Height: 5'6" (168 cm)
Missing City: DANEVANG Weight: 110 lbs (50 kg)
Missing State : TX Hair Color: Brown
Missing Country: United States Eye Color: Brown
Case Number: NCMC748701
Circumstances: Rosemary's photo is shown age-progressed to 35 years. She was last seen working at Dane's Country Store on Highway 71. She phoned her mother between 7:15-7:35 p.m. and has not been heard from since. Her belongings and car were found at the store. Rosemary has a 1/4 inch scar over her left eyebrow. She was last seen wearing a black shirt, blue jeans, black shoes, a gold pendant, and an amethyst ring.



Please note that tarot will pick up TRENDS /VIBRATIONS of PAST PRESENT AND FUTURE - it will pick up anything that is 'out there'true news or false news - either way it can throw light on what is 'in the air' - please bear this in mind when you are reading the insights.


It is very important that 'readers' of the TAROT understand this, therefore one has to be very discerning when reading. Media news can put out stories that are not factual or are pre -mediated but Tarot can pick that up. It does,nt mean that tarot is wrong, it shows tarot can see what might be suggested. However when writing the tarot it may be taken as fact.

TAROT CANNOT BE CONSIDERED AS
100 PER CENT ACCURATE

.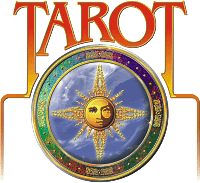 ROSEMARY DIAZ
« Thread Started MAY 7TH 2011 at 20:04 »
I have had a request on blogger to look at tarot concerning Rosemary Diaz who disappeared when she was only a young girl of 15 years of age. Tarot can give glimpses of the situation though is not accurate 100 per cent in every minute detail. It may however shed some light on the situation or show what might have occurred. It is also likely to show events past present and future therefore this should be remembered when reading. Please go to other sources for factual information.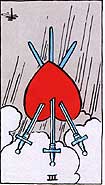 The very first card I have for Rosemary is this three of swords reversed. Two different situations come to mind, but Im going to suggest that Rosemary might have been involved with three people, possibly she is included in the three. It seems to me that she could have had some surgery of some description as Swords are cutting instruments and with the two and three might suggest a possible abortion. It seems that one person could have known about this and was prepared to tell on her.
The other thought that had come to mind is that Rosemary was taken because she might have given away information that she had. Im seeing a very destructive relationship here that Rosemary felt she couldnt get out of and thats why Im wondering about abortion because it would have freed her from the implications that could have arisen on her. The other not so nice situation might be that she was taken at knifepoint by someone destructive, but there is some form of healing there so it does rather make me think that you get cut to heal but you get rid of something that you dont want so abortion is what first came to mind. Perhaps it was simply a plan of hers and someone set out to stop her doing that by betraying her plan to someone else. Either way, she doesnt have a nice relationship around her.

I am seeing her East but this is reversed which I hope wont have altered the direction because of the inverted card. It may be that she had a meeting with the person she had compromised and that seems to be what this is all about. They have confronted her in a very bad way and she has not been able to defend herself conversationally and been overpowered by them. I do see three people and I think it was two people who were responsible for her disappearing in particular.

I think she was 'kidnapped' for want of a better word and withheld in a building or near a building that could be near a cematary or churchyard. Tombs are usually depicted on these cards and so is

underground

. Therefore she may have been held underground

or is underground

for one reason or another.

Underground can mean literally or just figuratively not at ground level.
However, I get the impression you can 'look in a window' so I imagine that all the areas around her store were checked?

I also get the impression that someone was stealing something. Perhaps even involved in stealing things from the store and two people knew about this. So there could be some kind of theft on this situation also.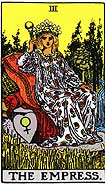 Asking where this young girl is at the current time I am given the Empress which does seem to link to the High Priestess and the initials B and J which could be the initials of people and /or places. The High Priestess can always indicate a message or piece of paper that is left for others to see but also it could be a note or something of that configuration however, because it is not complete in some way still leaves a situation open to question marks. The card seems to link up to the number 3 and it does seem that there are two others who know where she is and what happened to her. I am getting some feeling that there is a church or some place of that nature in the vicinity of where she might be.

I am also linking her to boss or someone of authority and I keep wondering whether she is very far from the area she went missing or not. Boss seems to imply employment so if she was working at the store it makes you wonder whether it is not inferring that she is still somewhere in the vicinity? The Empress does give us a reference to Spring and to Roses but it doesnt always come up as clues just sometimes it can be helpful, there is also the nurturing of a mother here so perhaps she is not that far from her parents?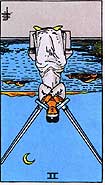 Tarot is a little bit indecisive about whether or not Rosemary will be found. I think really the truth is she could be when the mask drops away from those who know more about the situation. There is someone who can throw light on this situation but until they decide to do so then finding her can be a little tricky.

Even though a situation has been resolved. It could be that she has learnt to adapt to the other person she had an altercation with and therefore might not consider she would want to be found but she has a malicious troublemaker around her and perhaps that was good enough reason to stay out of the way.

Sometimes one can imagine that this situation is about a person who may have survived but will be mislaid for a period of time. It does seem rather a long time however as Rosemary disappeared very young and it does appear to be 21 years ago

but the situation is about dealing with rogues

. When you deal with rogues there is a lot deception and because of that it is very difficult to determine when this girl will be found. Swords are generally MONTHS and unless a miracle happens and this young woman is found within the next two months I would have thought it is rather

open ended.

I still feel that the people involved with this will not be of much use to help. It could also be that

they themselves are not alive

because there seems to be a few obstacles in the way of finding Rosemary. I do seem to have maintained a general direction of East in the card. Lets hope there is news for Rosemary even after all this time. It might turn out that only one person can say where Rosemary is now.

Obviously I cannot guarantee all the small detail in the tarot and this was just a very brief reading for Rosemary which I may come back and add to.

Empathy.