http://www.helpfindmychild.net/paige-johnson

Have You Seen Paige Valisa Johnson ?
Case Type: Endangered Missing
Missing Date: Thursday 23rd September 2010
Missing From: Convington Kentucky
Missing Country: USA
Sex: Female
DOB: 29/Aug/1993
Age Now: 17 Paige Valisa Johnson
Specific Details:
Hair: Lt brown Eye Color: Brown
Height: 5'1" Weight: 110lbs
Race: White language: n/a
Special Facts: Paige's ears, tongue, and navel are pierced and she has highlights in her hair. The teen was last seen wearing a multicolored jacket and jeans.


HFMC International Searching
Known Circumstances:

COVINGTON, Ky. -- Police have issued an alert Friday for a teen missing from Covington for more than a week.

Investigators said 17-year-old Paige Johnson was last seen in the area of Scott and 15th streets and reported missing Sept. 23.

ANYONE HAVING INFORMATION SHOULD CONTACT

Covington Police Department (Kentucky) 1-859-292-2222 or

National Center for Missing & Exploited Children 1-800-843-5678 (1-800-THE-LOST)
If you have any information on Paige Valisa Johnson please contact the official numbers above immediately. Alternatively, you can e-mail us here at Help Find My Child - you can do this in strictest confidence - we will make sure your information is passed on to the relevant places.




UPDATES FROM 23 NOVEMBER 2010



I have written other tarot for Paige which I did not post here on the blogger as it concerned a closer look regarding LOCATION and PEOPLE.

I do not feel that tarot is 100 per cent about LOCATION. Tarot also does NOT point the finger at anyone. Please do NOT take the location as 100 per cent accurate as it may be between NORTH and SOUTH and though I feel the descriptions may be correct I cannot be sure about the fact that tarot has NAMED anything correctly.

Therefore you will see I point this out in the following tarot.


Please note that tarot will pick up

TRENDS /VIBRATIONS of PAST PRESENT AND FUTURE

- it will pick up

anything that is 'out there'

true news or false news

- either way it can throw light on what is 'in the air' - please bear this in mind when you are reading the insights.

It is very important that 'readers' of the blog understand this, therefore one has to be very discerning when reading. Media news can put out stories that are not factual or are pre -mediated but Tarot can pick that up. It does,nt mean that tarot is wrong, it shows tarot can see what might be suggested. However when writing the tarot it may be taken as fact.

TAROT CANNOT BE CONSIDERED AS 100 PER CENT ACCURATE.

ALL PREVIOUS TAROT FOR PAIGE TO RE-CAP DATED FROM 5 OCTOBER 2010 IS ON THE LINK BELOW WHICH IS ALSO ON THE RIGHT HAND SIDE LINKS SECTION.

link
PAIGE VALISA JOHNSON Updates to 28 November 2010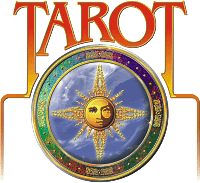 PAIGE JOHNSON
« Thread Started on Nov 19, 2010, 5:17 »
2010
Ive been working with tarot tonight have a circle and a line .

Thinking Florence then North to Covington and then back down south.

I have seen bats, caves, animals unfinnished buildings foundations, possibly arches, perhaps caves? water - wildlife outside spaces, boating and tourist attraction. Mammoth Cave National Park comes to mind with the Sloan circle walk and the caves themselves are a circle on the map with a line coming from them.

Emailed the LE department with trepidation as location is not my best forte whereas circumstances usually do come up in tarot.

I think she was with three people very heated argument two went off, some kind of 'sneaky attack' - drugs related probably.

Wheel of fortune says destiny fate and good karma and good chain link of events for the Mammoth Park. If its wrong then Im wrong.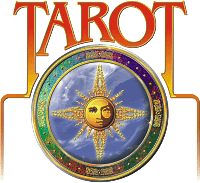 Re: PAIGE JOHNSON
« Reply #1 on Nov 23, 2010, 7:31 »


I cannot seem to get past this card for location for Page. The Devil talks about Caves ultimately and there is a music in there. PAN is also mentioned.

I have areas around Temperence, Cave City, Mammoth Cave Nature Resort, Gold city Road. -- Green Valley.

It just seems to me that those areas have come up though I have no idea why as it is quite a lot further south then I would have imagined. I do believe Paige was North but saw it was South connected too. So on the day in question she could have been in both directions.

I am not quite sure if Paige is in a Cave or near a Cave - but I really seem to feel there was someone else with her and that she did not go alone. Location is very difficult to discern and its quite possible I am wrong personally. I have a number 15 attached to her with the Devil card, it also links to the Lovers card which is 6 and that in turn can link to places and people of the past.

Perhaps this location Ive been given is somewhere she went in the past??? or perhaps she is connected to someone from the past - it is very strange.

When I see the Devil card reversed it shows many addictions being rejected and I have had that card also. Therefore I have felt that Paige did not want to get involved in certain things. She wanted a clean break away from that. I try to take time out so that I can get a better focus and some cases can tend to run into each other and you know what you get if you put a red sock in with the whites...PINK and that is blurred vision.

But I wanted to jot down these thoughts for whatever reason because someone mentioned Eagle and you can get an Golden Eagle pass for all the nature reserves in Kentucky - and the Eagle also can feature as the claws of the Devil, so again all worth mentioning.

I tend to post location very very lightly because I am never certain if I am not given a true direction on the cards.

But location is a search card and we have AYIN 70 on there Ayin is EYE - search - and 70 could be a road? I see a relationship that has thoroughly fallen apart - this is between a male and a female.

I am not thinking the worse with Paige and mostly I try not to but I did not see the best card between her and Jacob Bumpass in fact when I asked them together I had a card which has shown up in not the best of ways in recent times for other cases.

I received this.




In truth I dont really want to comment much on this card - but there are many things that are connected to it. For example the 9 of swords and the Page of Swords. Neither of these are good. I have seen an extremely violent character in the cards that I have cast which I have not posted all of them. Again it does not necessarily mean the person has done things to Paige but it just brings up a character who is capable of senseless warmongering.

I reserve all judgement because when I asked about Jacob between 1am and 4am I seemed to have a time deficiency there.
I thought I saw Jacob driving out of town at some point and he would be holding a 'wand' this could be a telephone/mobile or it could be something else. I see such a lot of delay around him when leaving a town or a place. There may be very good reason for that however. The 7 of wands comes next and this is where I would connect some form of Hill - again Im totally lost there because I do not know the areas at all and its blind leading the blind here for me. I see in the seven of wands some kind of trouble is anticipated almost like imagining someone is going to attack you or put you in a corner . I dont know how this relates at all.

Then the 8 of wands sees very swift movement like say a car going across the country and there is a house in the distance, a stream running through fields and its a fast journey at that point I feel. By the time the 9 of wands comes, I see someone injured in the head and the leg. They seem to be hiding and ducking out of view perhaps behind a fence or some kind of palisade or something that can shield them - by the time the 10 comes up I see oppression where someone is walking towards buildings. I did see buildings before but they seemed to be shut or unoccupied and it did appear to be a buisiness. From then on I see a place where there is normally activity and a sign/stick that would have a message on it again there are pyramids on that card and I think of tombs and caves like the devil card. The knight queen and king appear to be people one younger male a woman who is very bolshy and likes the limelight and an older male. Wands are red fire and action so its quite a volatile or heated situation in some way.

If I go down the journey of tarot back the other way from the six of wands backwards we would have some kind of sporty competition between a group of five before that someones house/or something like a hotel/motel then we would have the buildings, it goes right back to the Ace where an initial idea is sparked. So there will be bits and pieces here that will be close to the mark and other details not so.

So regarding Jacob and Paige its a difficult question to ask if anything happened between them because the 10 of swords is not giving them a good report. I think its possible they could have fallen out - but its whether Jacob was trying to help paige or whether he was,nt or whether she was getting angry with him , very difficult to discern. But I do feel that someone was a spy or that there was a spy or rival somewhere in the days of disappearance either a couple of days before or on the day.

The two days before seem to be important as to who was around Paige.

.
I am not prepared to ask if Jacob committed a crime against Paige that is not up to me. What I can say is that he is already answering to other things.

In the 9 of swords it shows a woman in bed or on a bed or someone who cannot rest who is worrying and worrying beyond all belief and having nightmares, feeling guilty and though it depicts a woman it can be either man or woman, gender is not always easy in tarot.

Now we dont know who this person is on this card but it must be someone who could be connected to Jacob. The person on the bed does have a blanket with the signs of the zodiac which tends to concern a person about a period of time. The card is a sword card, therefore we are talking about 9 months as swords are months.

I dont want to hazzard a guess but there was some possibility that one of the tarot cards could have pointed to a pregnancy which would have been unexpected. This is not guaranteed as it could just mean messages from a youthful person or about a baby or yourthful person.

Swords above the bed in the 9 of swords do not touch the person in the bed - but there is some kind of feeling of concern and threat and worry that the person puts in their head. The swords seem to be on the wall.

The person is holding their head so you can see they are suffering from headache or some kind of trauma in their mind -

Then we have that 10 of swords which suggests ruin and overkill to put it bluntly. Somebody gets 'wrapped up' whether thats because they are literally wrapped up or because they are 'wrapping someone up' as in ending something is beyond my decision to make.

The 10 of swords seems to show someone with brain and neuralogical disorders and problems connected to their back and head laying near water but appear to be on the earth.

Normally that is associated with a riverbank or with an area that is reminiscent of the picture. Number 10 will have some kind of significance to that. It is pretty dark though in the picture so that place you see could be enclosed as in a cave as you see the dark ceiling in the card or of course it could be just the night sky.

The next card is problematic. I say this because this card apart from the fact that its often associated with golfing ( page of swords) is simply depicting someone possible near hilly terrain that is very open spaces but at the same time it has rail links to it.

The invitation in this card is to go on an adventure somewhere.

With the devil card I have seen I just for some reason get fixated in the areas I have mentioned not to even mention that coincidentally the card previous to the Devil Card is number 14 for TEMPERENCE and there is a town called that near the areas that I have mentioned above.

I am not a medium only a tarologist and tarot cards do not necessarily give us NAMES - we only have our intuition and empath ability and what tarot can give to us for pictorial guides so the area I am seeing could be somewhere else.

I would ask that my location thoughts are just considered but remembered that concrete leads should always precedence. It is very easy to be wrong with tarot on location names but often it is correct in description.

So I am seeing some kind of place like those I have mentioned.

In my heart I have thought Paige was seeking re-hab and a 'get away and release' from certain influences. She may have achieved this - but she has placed her trust in the wrong people. There is as I have said before a female who has not done Paige a lot of good. There is a male too and perhaps altogether three people here but how they are connected ? I simply see that they were all involved in arguments and quarrels. There may have been three people around Paige not including her.

There is no doubt something is being concealed certain information but again I do not deal with criminal matters if one appears here. I certainly do not judge the people around Paige either, this is not my calling. My calling is to find the person and what their movements were not to seek perpertrators.

Jacob has his own story and through his Lawyers he will bring that forward when the time comes.

Meanwhile, it is also 50/50 for Paige.

My genuine hope is that she has gone 'underground' because she does not wish to be found herself because if she was it would alert a certain person or people who she wishes to avoid.

That is one scenario - the other scenario is what you see on the 10 of swords which if that card is correct its all over for Paige.

Like everyone I look for light and send that to all the victims and all the perpetrators because light always evades darkness. We are not the ones who should ever judge anything.

Tarot is past present and future. Anything that is written could be within those time scales and for that reason we cannot slot this into the current time but must wait for outcomes so that we can see if tarot has assisted and in which areas. Only in that way can I know what I need to work harder on.

Hopefully before years end, we may have an answer as I feel we shall regarding Paige.


To point other things - something may have occurred to Paige whereby if the 10 linked in there to Jacob, he may have been trying to take care of her , wrapping her up as she may have been not well as the spades can lead all the way up to the King which is a doctor.

This is why it is so important to put all sides down - I did not see Paige as someone who had died at time of writing initially - I still sit on the fence with this though clearly its easy to get influenced by 'rumour' or even by other peoples thoughts on the matter. I try to keep strictly to what I see.

The Devil can be a rehab location or it could be caves.

Before the Devil comes Temperence. Temperance shows landscape that is half on land and half on water that seems to link up with the 10 of swords in a way. But the important thing to remember about temperence is that it is a healing card. It deals with the alchemical process of pouring out from one side to another to strike a balance, sounds very medicinal in some ways.

It is all about balance and trying to find a middle route or status quo.

On the other side of Devil we have the Tower which is a building.

The tower can be just that - we have a mountain in the temperence card, it could be Black Mountain. Its very easy to say that because there is a tower with a staircase in it on the top of Black mountain again rugged terraine.

So you see its gets very easy to look at a map and match names up with the tarot BUT THAT DOES,NT MAKE IT RIGHT!!!

We also have a DEVERILL ROAD which is over to the west of Prisoners Lake at DEVOU Park.

So many areas that could connect.

All I can do is leave as much information as possible, but mediums and clairvoyantes will be able to link the information in better.

Hopefully something here will be useful - my thoughts go to Paige and her nearest and dearest and also I hope that Jacob does not get the blame for anything he has not done. Its not good to blame people for anything unless there is evidence to suggest they have done wrong.

Therefore I mention only what I feel I have seen here but there could be alternative meanings to this and I know not to jump to conclusions as to whether it is good or bad.

Time always comes to the rescue.

Empathy.


24 Nov 2010 ... "The good news is there is still a possibility Paige Johnson is alive and well"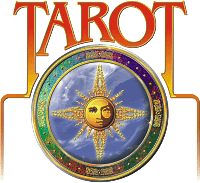 Re: PAIGE VALISA JOHNSON
« Reply #11 on Nov 25, 2010, 10:18 »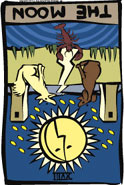 I do have other dated readings which I have not submitted at the current time. They refer to 'location' and I was given some very strange things which for the moment I am still having trouble in discerning. I therefore will post them at a later date.



(THESE ARE NOW SUBMITTED ABOVE EDITED IN FROM MY FORUM FROM 19TH NOVEMBER FORWARD)



Meanwhile asking about Paige - here comes the reversed Moon. This Moon follows the Star which is inspiration. This card is asking once again about location hoping to at least get a better 'hang' on things and because I was slightly doubting what I previously have received and not yet posted.

The star is 17 - that is Paige's age. Interesting coincidence . Following that is the Moon which we have pictured above and following the Moon we have the Sun.

Now those three cards are really quite a mix.

First in the Star card we are being 'inspiration' about where Paige might be. In this card there is a pool and a naked woman and we seem to have some Xmas/December reference there. Could it be that we should take inspiration from somewhere she was once in December or a December past?

Here should be a picture of health but the Moon card is reversed and one wonders whether in fact that might also reflect with the Star. If the Star has reversed qualities it can represent mental health problems paranoia and a terrible state of being, illness, being unwell being sick drained or disappointed. There is the water element there of course and that has appeared before in the shape of the Page of Cups. However the Page of cups is generally a card of unexpected news sometimes it is news about a child regarding an emotional matter. I had thought of Paige possibly pregnant, or news regarding her younger child or a younger person.

These were the kind of things that came to mind. I did feel there would be some news for the family. So far as we know, nothing from Paige to the family, but an indication that some investigations that suggested blood in a vehicle recently found was not Paige. It seems investigations need a further re look.

Meanwhile, looking at the Star, when that is upside down there is a draining sensation - water does,nt fill a pond it comes out of a pond.

The Moon also has water within the picture, stagnant water, muddy poinds - a bank with stones on it near water a couple of buildings in the distance. The moon is a classic card for illusions, when its reversed it can suggest a clandestine romance. It can also be the card for drug addiction in a very helpless way .
Some suggest that when it gets so bad the person goes down very low and then slowly they 'come out of it'..they begin to see the light.

All interesting. The following card is the card of the Family. The Sun card. A gemini card which can show twins or a duel situation.

Or, it can suggest 'two families'. Here there seems to be sunshine and a Wall in the picture .

Numbers 17, 18 and 19 figure on these cards.

The Moon card when its reversed can relate to MOTHER or a Mother - and the Sun card also to families but to Two families.
Therefore I am feeling that the mother of one of the two families comes up here?

The moon can show someone who is behind bars and shut in - at the current time Jacob Bumpass is behind bars . This however may or may not be connected to him. It does say Mother after all.

Paiges father according to one of the comments in the comment section of the blogger does mention that Paiges father is in rehab and that he has decided to get married to a lady who he used to know from some time back. Paige did spend time with them before going missing. This is all heresay and is in the comments section I have no affirmation to make therefore the comment was posted freely.

I am very intrigued by the Star, the Moon and the Sun as it points to families.

It therefore makes me wonder if Paige is connected to family in some way though how I am not and cannot be sure.

I see someone here who is very sick, been very ill, has mental problems or has had drug addict problems and truly sincerely has nearly seen the bottom line in a very bad way.

Sometimes the Moon can tells us about being stalked and that we dont want to be stalked anymore, we want to put ourselves in a position where nobody can touch us anymore.

So I just want to leave these thoughts. I dont think I want to elaborate on them at the moment. But I will come back to Paige .

I feel tarot has been telling us all along about some 'change' for Paige, I have hoped it is positive - however, nothing can be relied on as there is a mystery to this case through the Moon.

I do feel that she could have trusted someone who let her down, that much is quite possible. Some might say she has not had contact with her family so Tarot is talking nonsense. I accept that too as of course it is easy to misinterpret when there are so many elements that can come for one single tarot card. It is getting it right that matters.

And that cannot be validated unless we get validations.

I think that Paige has been deluded about certain relationships possibly even love relationships, perhaps something was made perfectly clear to her about what was just not going to work.
The Moon card can definately produce really unsavoury characters, its not good skirting around that, stalkers, people in the night that are odd or weird, even possible sexual attackers, its all possible.

I still seem to sit in the middle on the life and death issue. Maybe eventually it will become clear why I have felt this at a later stage.

A reversed Star and a Reversed Moon is 'water on the head' and reversed Sun is a basement or a place 'under' somewhere.

As for naming a location I very rarely get names in tarot generally it is putting together details and sometimes being very lucky about area. This is something I need to consider and concentrate on so I will need to come back and post more when I feel I have a stronger thought.

At the moment it is still half way on health matters, I do not have anything here outright that suggests a total demise of this girl - maybe tarot hates telling me these things, but I do get the idea that her back and her stomach and head have caused her problems. I think and feel that she has been involved with drugs at some point - I really see a very paranoid person but that moon is a very delusional card and can leave a person scratching their heads as it has a very elusive quality to it.

I will leave this information for the moment. The Sun card is just a positive LIFE card - the sun is everything when it shines down and makes everything grow. It is the moon that is reversed and not the sun, but we do have to look at the possibility of the negative angle that it could put on the sun. If the sun is reversed, then the situation is clouded quite a lot the sun has gone in. If this refers to families it could show a kind of toning down of feeling towards them or some member of family.

Judgement which came up before in earlier taort would come after that sun card which brings someone back from the past then we move onto the World which tarot has spoken about as Travel or moving away somewhere.

I dont like all the water elements and the ideas of Paige in a river somewhere - cards can produce that kind of image but when there is water it can also be describing emotions too. I most certainly saw a family with two children.

I would therefore like to leave this tarot as it is for the moment because what seems so complicated at the moment may actually turn out to simplify itself so I feel I should just drop and go for the minute.


Just for the record, the Sun being a Gemini card can suggest two children. It also can show an 'axe' and it can point to the head. Again some say that Jacob Bumpass had an axe on his wall etc - so that is all seemingly coincidental with this Sun card. How it would fit together is another story. All I can do is show you what tarot has given and not to say it has not been slightly confusing or at least become a little complex in recent times regarding the entire case of Paige.
The card could be pointing to a location . There is a RIVER AXE in Kentucky which is described here This is pure speculation and must be considered that.
Axe Lake Swamp State Nature Preserve is a 458 acres (1.85 km2) nature preserve located in Ballard County, in the Barlow Bottoms. The preserve is part of the 3,000-acre (12 km2) Axe Lake Swamp wetlands complex which supports at least eight rare plant and animal species. The site has been recognized as a priority wetland in the North American Waterfowl Management Plan.[4]
. which is on the East Side of Bowling Green. Bowling Green is the Location I had previously but did not post yet. I will be posting those details but location is not a strong point with me as I have a policy about 'misleading' information and I feel location is extremely delicate and tricky and tarot is not 100 per cent. I cannot be sure why the areas I have seen have come up without any information or validation as to why I have seen them at all.
The Moon reversed gives us Falsehood, Deception, Schemes, Threat, Insecurities, Despair, Fear, Misunderstandings, False Accusations.
Please take any location ideas very 'loosely' and only consider concrete leads from police departments .
At this point in time I will simply say that Paige is out of the way with some member of family or someone she knows even loosely connected - or she could have met with the water fate and its possible she was given some drugs at some point. Or someone connected to her knows where she is.
Empathy
PLEASE REMEMBER TAROT IS NOT 100 PER CENT ACCURATE AND COVERS POCKETS OF TIME -PAST PRESENT AND FUTURE.



NEWS UPDATED SEPTEMBER 10TH 2012
www.fox19.com/.../search-for-paige-johnson-leads-investigators-to-k...
28 Jul 2012 –

Updated: Monday, September 10 2012 8:42 PM EDT2012-09-11 ... Paige Johnson was 17-years-old when she disappeared nearly two years ...

UPDATED 12TH SEPTEMBER 2012
STICHOMANCY - 3000 YEAR OLD DIVINATION METHODS.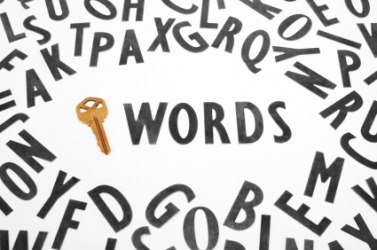 CLICK TO READ MY POST ABOUT STICHOMANCY

Stichomancy offers this extract in respect of Paige's disappearance.
Little Rivers
by
Henry van Dyke
:
There are rivers in the Lewis, at least two of them, and on one of these we had the offer of a rod for a day's fishing. Accordingly we cast lots, and the lot fell upon the youngest, and I went forth with a tall, red-legged gillie, to try for my first salmon. The Whitewater came singing down out of the moorland into a rocky valley, and there was a merry curl of air on the pools, and the silver fish were leaping from the stream. The gillie handled the big rod as if it had been a fairy's wand, but to me it was like a giant's spear. It was a very different affair from fishing with five ounces of split bamboo on a Long Island trout-pond. The monstrous fly, like an awkward bird, went fluttering everywhere but

Stichomancy offers this extract in respect of where Paige may be found.
Catherine de Medici
by
Honore de Balzac
:
cardinal; "let the shop-fellow pass; she will want the garment for the voyage down the Loire."
"How did he get here without being stopped until he reached the gate?" asked the duke.
"I do not know," replied Pardaillan.
"I'll ask to see him when he is with the queen," thought the Balafre. "Let him wait in the /salle des gardes/," he said aloud. "Is he young, Pardaillan?"
"Yes, monseigneur; he says he is a son of Lecamus the furrier."
"Lecamus is a good Catholic," remarked the cardinal, who, like his brother the duke, was endowed with Caesar's memory. "The rector of