Please note that tarot will pick up

TRENDS /VIBRATIONS of PAST PRESENT AND FUTURE

- it will pick up

anything that is 'out there'

true news or false news

- either way it can throw light on what is 'in the air' - please bear this in mind when you are reading the insights.

It is very important that 'readers' of the blog understand this, therefore one has to be very discerning when reading. Media news can put out stories that are not factual or are pre -mediated but Tarot can pick that up. It does,nt mean that tarot is wrong, it shows tarot can see what might be suggested. However when writing the tarot it may be taken as fact.

TAROT CANNOT BE CONSIDERED AS 100 PER CENT ACCURATE.
PLEASE NOTE - Tarot picks up

past present and future

'vibrations'. Referring to a person is simply their vibration through

intuition

and not alluding to mediumistic qualities.


I have this case on my forum which I wrote quite some time ago I have uploaded it here time and date authentic. I am very protective towards the little ones and I did,nt really want to put this case up because of the really upsetting side of it. Jon Benet was a lovely little child and I found it hard to write her tarot. I am putting the case here today because there has been a new interest by the police. You may care to read the report below which was posted on my forum today.


LATEST NEWS
http://www.dailymail.co.uk/news/article-....-reopen ed.html
This below is my tarot report from February 2009 as printed on my forum for Missing Children.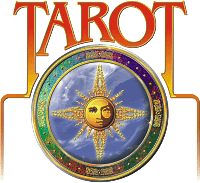 Tarot for Jonbenet Ramsay
« Thread Started on Feb 8, 2009, 23:18 »
I was looking through the messages of the forum and then I saw the picture of Jonbenet looking back at me she is smiling genuinely maybe it was a beackoning...

I thought I would ask her if she would like to tell me anything through the tarot. I do not know all the details of the case and I read the tarot cold.

What messages I receive may be a ramble so I will just write what I am given and it will pertain to past present and future.

Though I have asked a question tarot answers it HOW IT WISHES - please make a note of this.

The first thing Jonbenet gives to me is the Lovers. The first thing to note about the Lovers is CHOICE and also that it is a six and can be linked to the six of cups.

I am not going to twist the words of the tarot to fit a scenario because I cant but what it tells me is that there were two people who fell in love with one career. I dont give a name I just give what Im told. Therefore two people connected to a career. There seems to be a choice being given here -

The lovers generally suggests two people who have a relationship together so it could be mother and father which would be the natural choice. This card can represent a major deception in a relationship and can suggest a third person because there appears to be an attractive love OPTION here

There may be a choice between LOVE or CAREER so it could be that someone delivered some kind of ultimatum.

Jonbenet assures me that the truth can be easily seen in this card though Im not sure myself yet as I consider the meanings of it.

The Lovers does normally suggest FATHER MOTHER and CHILD. It also gives us indication of proofs and trials surmounted and is a card that splits between vice and virtue.

It appears with this card that we are given the picture of the garden of eden with the serpent...the male is left with a terrible concience in this card as the female urges him to break with his concience and of course you know the story of Adam and Eve.

In this card I am being given an EYE which is a VAU in Hebrew and it makes me wonder whether two people were seen naked together - as the card also links to the BULL it should also show that the bull can charge and be very vocal at the same time.

It seems to me already that something was mentioned and received in a bit of a suspicious manner - but the thought was possible bounced off...I tend to think that someone was more than interested in Jonbenet because this card can represent sexuality of which could be linked.

I am also given something about SMELL this card tells me there is a SMELL for what significance this has I am not sure.

I seem to feel there is some unrequited love in this situation, whether that is about someone who loves another and they dont love them back, or whether it is not an emotional thing but about a career which perhaps one person did not agree with or did not have the same feeling for is quite another matter.

It seems to me that a crossroads presented itself and it was an EITHER or an OR - but a choice had to be made.

There does seem to be three people and a choice here.

It could be someone who has fallen in love with someone else but by doing so it has represented a problem where choice is paramount. I am seeing over and over a triangle situation and I wonder if Jonbenet saw something.

Here an older woman seems to act as some kind of matchmaker and watch over the situation, so Im going to suggest it was Jonbenets mother who was right behind her career...?

I feel there was a caution here about mixing business with romance -

Im not sure if this family mixed with another family to discuss the business aspects of the pageant career?

I say this because there is a new relationship here whereby people are meeting other people and it would have been a new association? I am wondering if there is something about another MENTOR that might have been introduced to the family of Jonbenet?
As our first card was the Lovers before drawing upon any others, it seems wise to consult this card to find a link with that and the first card. The six of cups is primarily about the past.

Im rather thinking of this as love being destroyed in the middle of happiness and I do think Im being given a bit of a story here. Perhaps its looking back to childhood memories and seeing so many pleasant things there because that is where it also begins and stops. This card also gives us meditating intelligence so could support my thoughts of Jonbenet looking over the past when I meditate on her and attempting to explain things to me...it does seem that the meditating intelligence could be showing the beginnings and thoughts of those who would initiate a possible career for her?

I am rather feeling that this child was NEVER a child in any way and that childhood though part of Jonbenets life being as she was so young - seemed blotted out by her career matters as you can see her childhood is reflected on and stops therefore it suggests that it was very brief remembering anything as a child, and so reflects one who is taking on responsibilities of someone much older. This then does give us good foundation for Jonbenets story.

It appears to me that drunkeness and violence played a part in Jonbenets death and I think she was struck . The person doing the striking appears to be a woman - and I see some form of 'fornication' attached to this and a degree of anger/wrath and violence. It seems to me its about a deception in love and friendship.

Likely someone who was interested in Jonbenet was also the subject of interest for someone else and the vanity of that person caused them to lash out. It seems because promises would have been unfilled and lying and upset was too much for someone.

Getting rid of Jonbenet would be a victory to the person because Jonbenet stood in their way.

It would be interesting now to read some reports because this person is definItely a rival of Jon benet and they had dark hair. Who knows, it might not even have been an adult - one thing for sure is that Jon benet was in their way.


More observations of the six of cups.




I have before mentioned in the other posts that six of cups is about memories and the past. Note that on this card it shows two children a boy and a girl.

The card is about forgiving about saying what is done is done and perhaps that is the message being passed to us by tarot. Perhaps it is suggesting that when a child goes wrong they should be forgiven?

However, this card does seem to say that someone returned from the past - and as I dont have much information about this case I am not sure how and why this fits. But we have to take it as one of tarots messages.

Certainly some of the answers to what happened to Jonbenet may have something to do with the past before she passed on and we have to string these thoughts from tarot together the best way we can.

Perhaps even something had been going on with Jonbenet for a long time and was not detected? or was hidden from view from others.


The death of this child seems to be linked to MENTOR or a TEACHER and I am being given ART/DRAWING....

this indicates to me that someone who was part of a group or even organisation might be somehow the cause AND even a family is a group - these may be the outside influences that tarot brings up...the heirophant shows us two drawings in one of its other cards depicting art.



and figure in some way.There are angry and defensive exchanges here and a very hostile person. I just somehow feel that there has been some bad exchange and a child being hostile to the other person. Someone trying to talk and say something but the other does,nt seem to understand. I think Jonbenet is the person who does not understand..

I also see something very strange which I cant explain but someone is wearing two different shoes...I have no idea why that is..but they are..and I wonder if they had been changing their shoes into house slippers? when this took off?

There is destruction with this page of swords and this is very clear indeed. It seems to me there might have been some opposition raised OUTSIDE the house.

I also see unexpected grief for someone here.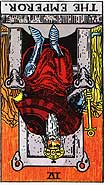 There is a young person here that has fits of rage and anger.
This person wanted to command respect - and it could be that they executed the unthinkable.



CONNECTED to page of swords is HEY WINDOW 5 the hebrew number which literally shows us a window and someone with their hands raised up shouting?

There is a weakness of character here and overdependence on parents...and this card also seems to tell us there were problems with the father -

maybe someone kept getting overlooked?

WITHOUT PREJUDICE.

I have edited a comment here because it might not be appropriate. I will leave the tarot as it stands.
Just need to mention that CHURCH SCHOOL ORGANISATIONS CLUBS TEAMS anything connected with a group situation does bear some influence in this case. I cant remember whether I said this or not but will reiterate it right here.

This connects to the heirophant. The Heirophant is pasted up in one of the posts above. I do not know how it connects together and hope you remember this whilst reading.

Religious aspects do touch this case also - but they might have had some spiritual or religious connection that I am not aware of .
Having seen a youtube of Jonbenet which I have now posted in another thread here - I am astounded by how much older she looks then her age. Stopping the youtube I come to a beautiful black and white picture of this lovely child. I ask her directly why this happened to her. This child told me the reason was because of her father.

That is not a finger of blame, she said it was 'because' of her father - I have no idea why. When I asked directly who did this to her, she said she was afraid to tell me - feared opening up and said that I should apply deep discretion.

Clearly there are things about this case that need to be put aside then. I am not interested in hunting down a perpetrator, I just want to feel into this childs mind to see that she is alright. I have this girl smiling and she gives forgiveness.

That is all I intend to write on this case. You may comment if you wish. Personally, I find this kind of work too devastating although I am prepared to give what tarot shows us but I am not going to get involved in names. Tarot does not give those anyway but it does point arrows.

My arrows are staying in the box. God bless this child.
EMPATHY
UPDATED NEWS POSTED 15TH AUGUST 2012

http://www.huffingtonpost.com/2012/08/08/jonbenet-..
JonBenet Ramsey Would Have Turned 22 Years Old This Week; Murder Case Remains Unsolved