Please note that tarot will pick up

TRENDS /VIBRATIONS of PAST PRESENT AND FUTURE

- it will pick up

anything that is 'out there'

true news or false news

- either way it can throw light on what is 'in the air' - please bear this in mind when you are reading the insights.

It is very important that 'readers' of the blog understand this, therefore one has to be very discerning when reading. Media news can put out stories that are not factual or are pre -mediated but Tarot can pick that up. It does,nt mean that tarot is wrong, it shows tarot can see what might be suggested. However when writing the tarot it may be taken as fact.

TAROT CANNOT BE CONSIDERED AS

100 PER CENT

ACCURATE.

http://www.ewn.co.za/articleprog.aspx?id=48520
Ive had a request to see what tarot can tell us about these two 11 year olds that went missing.
Here is a brief synopsis from tarot.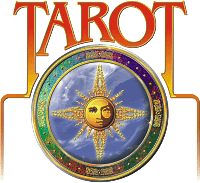 Mbali and Thando Dube.
« Thread Started Today at 17:14 » 5 Sept 2010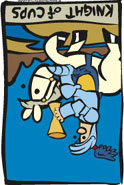 Asking about these these two girls tarot gives to me the Knight of Cups reversed.

The very first thing I am being told here is to check with a third party. Does this then signify that someone might know where they are?

When the card is upright it shows a project or idea that came into play but that opposing views might have been rejected.
The landscape is desert stream and cliffs.

The Knight of cups can show travel or even someone with transport often it can be someone with white or fair hair.

There seems to be something 'not right' here some kind of duplicity or fraud which can suggest that someone picked them up under false pretences or that the story has something about it that might not be the truth regarding these two girls and where they said they were going?

If they were picked up on the road then someone has told them they would take them where they wanted to go but of course that is,nt the truth as this Knight of CUps is not to be trusted.

Im not sure how this will turn out at the moment because the MOON is on the Knight of cups card and if these girls were picked up on the road then Im not sure that the person who offered them a lift (if that is the case) has their best interests at heart.

This is a card that links to cancer pisces and scorpio - it is normally translated as home, emotions and secrets - depicting emotion or water as the main trump characteristics. Generally cups speak of WEST directions but this cannot be relied on.

Tarot is not insisting that a Man has picked them up but I do see that these two girls have had an enormous change of heart once they began their adventure so my first hope is that they might turn up unexpectedly.

The Knight is always a travelling card but when its reversed it is a very disappointing card and can make travel be put off or turn out somehow very differently.

The knight card reversed also shows crying so these two girls would have got very upset probably realising it was very foolhard to decide to go off like that.

There is still that third party element though, so someone has come into the picture here. Obviously the bad side to this Knight is recklessness and immaturity and that could lead anyone into serious trouble and worse which has to be said - as though cards can produce illusions there has to be a realistic element to consider here.

Water shows up a great deal with the cards and missing people and often its completely correct. These girls would have been travelling where there was water at not too great a distance from them.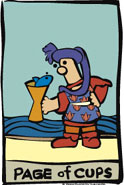 Just like the card above, these children may be found unexpectedly by water.
I also think that the 'family story' needs to be re checked once again for the details of how these girls went missing in case something was not mentioned.
I see a message coming to or from the family about these two girls therefore Im inclined to think they will be found and soon.
One other question mark here - did these girls actually go anywhere?????
Empathy.

UPDATE 21 SEPTEMBER 2010 GIRLS ARE FOUND



I am delighted to receive the comment below from ' anonymous' to let us know the girls are found. I am so relieved when we get a good outcome and we recover the children. Obviously, these two little girls will need love support and healing time and I send my thoughts to them. Tarot cannot ever be 100 per cent accurate but in this case, I am pleased with the results as tarot was very suspicious of this case but did feel the girls would be found.




Thank you to 'anonymous' for informing me the following information.



Anonymous said...
good news you can paste on your wall. the girls have been found. good outcome. they ran away from home because of abuse. must say your reading was good. a relative is being investigated.
Empathy

http://www.iol.co.za/news/south-africa/g....-abuse-1.680814
Above is the link to the News report about the two little girls. However, this man did not act in the best interest of the girls as he should have not have taken them home he should have 'turned them in' but obviously the girls did not want to go.
If anyone EVER finds missing or lost children, please inform the Police as this is always the best course of action.
This case may yet reveal more information.
Empathy.