Please note that tarot will pick up

TRENDS /VIBRATIONS of PAST PRESENT AND FUTURE

- it will pick up

whether it be

anything that is 'out there'true news or false news

- either way it can throw light on what is 'in the air' - please bear this in mind when you are reading the insights.





It is very important that 'readers' of the blog understand this, therefore one has to be very discerning when reading. Media news can put out stories that are not factual or are pre -mediated but Tarot can pick that up. It does,nt mean that tarot is wrong, it shows tarot can see what might be suggested. However when writing the tarot it may be taken as fact.





Please bear that in mind.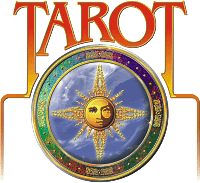 NATALEE HOLLOWAY JUNE 30 2010
« Thread Started Today at 1:02 »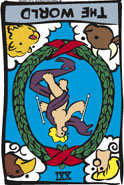 I have been looking to update cases that have been long term missing. Natalee had a short reading from me where I was not 100 per cent convinced that she had died.

Everything would point to the contrary if you have followed her story. I felt as though she was in a difficult situation but there was an element of doubt that she had been killed in my mind.

I have meditated on Natalee and I have been given this card reversed. This card links us to God and Eternity and most of all a completed journey. Well the journey is not complete at all.

Also it seems to defy eternity turned up on its head in that way.

I have the impression that Natalie was in bad company, it is likely that she could have been involved with a very undesirable person. It could have been a fatal attraction as such, but Im not feeling that she actually had the fatality. What my thoughts and feelings are is that she likely to felll victim to a person involved in trickery or someone who wanted to take advantage of her. But, and this was my 'element of doubt' it was a feeling that she had to 'think her way out of things' so that she would not to be taken for a ride by a harmful person.

I really feel that it is the unfinnished business card - sometimes a reversed card can link AUSTRALIA into the picture because we think of it as the world upside down. That is a very big gamble however and feel that might not be correct so considering this again - and the lack of travel element we could think or feel that she is still in the same place where she disappeared but cannot take any steps to free herself as this card does rather limit travel.

It also limits movement. But, we are not asking about Natalees health, we are asking where she is. So that lack of movement rather puts her in the same area or country that she was when last seen. She does,nt appear to have gone anywhere? yet there is still an 'emigration' element to this card and a permanence to it.

So I leave both of those things.

I also see rural properties, mud sludge and silt - so perhaps somewhere slightly in the 'wild' and animals around.

I think if Natalie is alive it is risky to suggest it almost because in previous tarot it did seem that

one before her might not have been so lucky

. Perhaps a good reason to be silent about that? or that we are really grasping straws here.

Perhaps if people knew the answer to whether Natalie was alive or not they would try to control her life and therefore we are not going to be able to get a positive or negative on that, because 'she wont tell me'.

Now thats odd is,nt it? Some might say the 'oyster is her world' that rather seems like someone who 'lies low' in a small environment.

Of course I cannot confirm her mortality - but she is described as the tourist and a very unconventional one.

If I receive anything more specific or any real affirmation about Natalee I will post it. I would genuinely say I find this case rather puzzling and tarot contradictory.

Empathy