Please note that tarot will pick up

TRENDS /VIBRATIONS of PAST PRESENT AND FUTURE

- it will pick up

whether it be

anything that is 'out there'true news or false news

- either way it can throw light on what is 'in the air' - please bear this in mind when you are reading the insights.





It is very important that 'readers' of the blog understand this, therefore one has to be very discerning when reading. Media news can put out stories that are not factual or are pre -mediated but Tarot can pick that up. It does,nt mean that tarot is wrong, it shows tarot can see what might be suggested. However when writing the tarot it may be taken as fact.





Please bear that in mind.
Empathy.
Madeleines case has been a huge source of concern for my forumers on our Missing children/person forum. Many insights are there that are not posted on this blogger. Here below is the most current insight posted today.
MADELEINE MCCANN
ICHING 30 JUNE ASKING IF MADDIE IS ALIVE
« Thread Started Today at 3:39 »


Asking about the possibility of Madeleine being alive we have a very strange situation.

Iching for example suggests that this is a difficult, dark situation. She will not be allowed to let her light shine and will have to hide who she really is. This would require perseverance until a better time comes.

There may come a time that there is a moment when everything is balanced. But the balance is very delicate. It requires caution and hard work to keep everything from falling apart.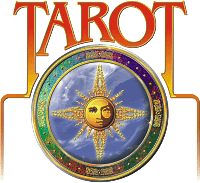 According to tarot - this card above is the reason WHY Madeleine would have to hide who she is. You will notice immediately that it links directly to the Iching .
The supporting pentacles card appears to be for the 'Autumn' months

and I do remember mentioning Autumn before in a tarot regarding messages for Kate. Pentacles can also signify an embarrassment or some concern about health and/or finances and perhaps the need to juggle these things.

Because this two projects obstacles and difficulties for the future it does seem to suggest something is hindering the process.

As you are aware it is the Summer that Madeleine disappeared and not the Autumn - yet it seems the Autumn has something to do with the reason why there is a balanced standoff - and it is that which is producing the possible embarrassment and worry regarding the healthiness of either the situation or Madeleine.

I always have thought of this card as a 'change' . So I think its quite possible that things 'changed in the

Autumn'

and because of that is the suggested answer for our question as to why Madelene would have to hide who she is.

Perhaps even 'Family' change connected to finance?

The health connection could suggest that it is associated with her health and well being?

This is starting to sound like she may have a new identity. If that is the case then we have already covered that in the tarot and possible might be the reason she 'cant be found' or appears to be hidden away.


EMPATHY

UPDATE 3RD SEPTEMBER 2010


http://joana-morais.blogspot.com/2010/09/gerry-mccanns-boss-resigns-from.html
From the above report it appears that Madeleines Uncle John Mccann has quit the fund. In the above tarot for June 30th 2010 - there is a little reference to change in family finance and the Autumn months. It makes you wonder whether that little line is connected to Mr Mccann's departure. As tarot is past present and future one can only record things but not know always whether to write in past present or future tense.
Empathy