I am posting an update on Kate and Gerry Mccann along with recent tarot for the
10th of February
which declared a
victory
for them in the banning of Mr Amarals book and a lot of emotion for Kate. This couple have been through so much and Madeleine has still not been found. It makes me realise that we all have to work MUCH HARDER to find this little girl to get closure to this issue. I will continue to keep 'looking' via tarot and hope that something in the time I have written for Madeleine does ring a bell eventually.
Heres the latest story and
accurate tarot
in this particular issue.
18 Feb 2010
.

..

Kate and Gerry

McCann

have won a

ban

on a

book

claiming that their missing Madeleine is dead and they faked her abduction.


www.dailymail.co.uk/.../Victory-McCanns-judge-upholds-ban-book-claiming-Madeleine-dead.html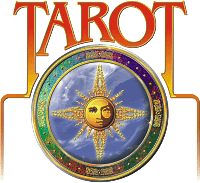 FEBUARY 10 BANNING AMARALS BOOK
« Thread Started on Feb 10, 2010, 17:02 »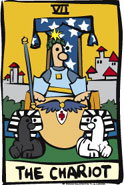 Theres a lot of force in this card regarding the banning of Amarals book. I wondered if the Mccanns will succeed in getting it banned and that was the actual question I asked.

I notice that Amaral has mentioned fighting this all the way to the European Union and actually I have noticed that this card can represent this having come up in the past though that was a new revelation to me at the time. You learn something everyday with tarot.

Because of that it makes you wonder if it might go that far because this card is about the HIGHER POWER - it does seem to me that its a card that has to take all eternal views into consideration -

Either way, it does seem to me that against enormous problems and quite a lot of opposition its possible the Mccanns can get the book banned - because the Chariot upright overall is strength to conquer - in other words thought of as a

victory

- but its still possible that a lot of push has to be involved to get this resolved in the Mccanns favour.

So Im keeping my fingers crossed here and Im going to go for a

YES

and hope Im right. I think

Kates emotions will be a big factor in this decision.



One other thing, there does appear to be a lot of protection in this card and perhaps that could also be another reason why it could turn out in the Mccanns favour?
EMPATHY