Age at disappearance: 14
Andrew has been missing from his home in Doncaster, South Yorkshire, since 14 September 2007. He was last seen on CCTV footage at King's Cross Station in London later that morning.
There is great concern for Andrew and he is urged to call the Runaway Helpline on Freefone 0808 800 7070 for confidential advice and support.
When Andrew went missing he was 5ft 3in tall, slim with light brown hair and brown eyes. He needs strong prescription glasses. He was last seen wearing black jeans and T-shirt.
**************************************
Andrew spotted at Kings Cross Station.
I have written quite a few tarots for Andrew I will select a few and
extracts
of some to put here.

I have been trying to upload all tarot for some while and hopefully am slowly getting through it.

Andrews case has been going on for some while now. Wherever he is, I do hope that he is ok. The last reading I did for Andrew was in December 2009 I will try to include that here. What I see in tarot I cannot guarantee is 100 per cent correct but it deals with circumstances or situations from the
past present and future
that may be connected in some way. Some insights may repeat themselves when the same points verify in another reading. Sometimes when this forms a pattern over the various tarot - one has to take it as a
moot point.


Please note that tarot will pick up

TRENDS /VIBRATIONS

of

PAST PRESENT AND FUTURE

- it will pick up anything that is 'out there' true news or false news - either way it can throw light on what is 'in the air' - please bear this in mind when you are reading the insights.

It is very important that 'readers' of the blog understand this, therefore one has to be very discerning when reading. Media news can put out stories that are not factual or are premediated but Tarot can pick that up. It doesnt mean that tarot is wrong, it shows tarot can see what might be suggested. However when writing the tarot it may be taken as fact.

Tarot does not have all the answers or claim to solve issues. All it can do is show what it feels may be of USE or point out possibilities.

Please always read the following

ABOUT TAROT ON THIS SITE

which is a useful article in respect of all the Tarot printed for Missing people/children.

TAROT CANNOT BE CONSIDERED AS

100 PER CENT ACCURATE BY LAW.


Re: ANDREW GOSDEN
Sept 14, 2008, 20:59 »
I have received a 9 of wands for this child and as wands are energy and this is reversed I feel there is a faltering of health or it seems his own will is denergized.

He seems to have jumped into a situation without thinking it through and was worried about having done that and what his parents would say for having done that.

I am also a bit concerned that this card can represent an 'attack in safe circumstances' well safe circumstances does generally mean home or home environment and it does rather imply that he was afraid of something at home or getting into trouble at home, facing some kind of trial or something obviously something going on where if he mentioned it at home he would feel that he would be the one that would get into trouble.

I don't feel he was hurt but more fearing being hurt. There seems to be a bit of weakness with this boy whether its weakness of will I'm not sure but it looks that way.

I think he left because he thought he was fighting a losing battle at home whatever the problem was he decided to jump ship and just go for adventure.

But the cards say that the situation at home was as much his responsibility and not all the blame should be on his home life.

I do somehow feel as well that there might have been some changes in the stability of his home life and I think that might have affected him for some reason and he had an aversity to those changes . I think this boy was possibly getting to the point of waywardness, normal teen type angst is in here and I see contradicting someone and unruliness...he might have been in a few problems at school here because you can attach teachers in this card even in a loose way and it may be that he was feeling antagonized at school and not able to get along. I think this boy is connected to sport as well don't know if he had a problem with sport at school or something to do with it comes up even as an outside problem.

I don't know if he was bullied at school?

For some reason he cant go home its like he is saying ' I cant do it' - for this I turn over the 10 of wands and reversed the oppression and the burden is lifted because the card is upside down so it seems the reason for not going home is because he can lay down his burdens where he is and walk away from them the card shows him in the south in summer.

I feel in a way like this boy is spiritually damaged you know...he cannot always believe in good - I get the feeling that if he ever decided to come home its almost as though another day goes by then another day goes by and it just never seems to be the day that he decides....there is a distinct feeling of shirking the idea to one side..he knows hes left a mess for others to clean up and maybe it just puts him off.

I seem to have lying and intrigues in this card too and I'm not sure who to lay that on.

Its a silly thing to say but if this boy is shortsighted, I see he wears glasses, it has been a real problem to him, a minor thing to say but might have been a major problem for him...I keep wondering if he was bullied or people took the mickey out of him because of the oppression cards...and the lack of strength of character.

Im wondering if this boy has problems with his back too...I feel somehow he has bitten off more than he can chew things are and have been too hard to handle for him. I dont know if he will choose to go home himself....

Hes very vulnerable and seems to be questioning society now let alone any other things that he was not happy with...I think he has become very un-authordox I'm not sure if he is on limits of breaking laws or taking things into his own hands..I just see a bit of a teenage rebel here and he has seen a lot of things now and it has really opened up his mind...

He has either had a run in with the authorities or with his parents...I think this much is definitely the case. His mind is limited to what he thinks and he is not really prepared to take on board good advice as he has his own ideas about things....

I sort of of feel he might have involved himself with a group of people who are against society, like political activists, or green peace people or people who have their own views about things as a collective group.

I have been describing the hierophant in the cards reversed in the above sentence and it is a card of doing the unexpected, it is really unconventionalizm I see...the sign Taurus is here so I see and feel something very vocal , I don't know if there is music as I am not sure, but definitely speaking out....I asked if Andrew was alive in this card and it seems that even if he was it is not being said and the fact is being kept hidden, therefore I am assuming if he was then he might not want anyone to know where he is.

I think he may not want to give up his freedom.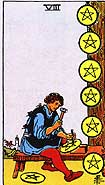 According to this card his parents and family will pull out all stops and go to minute details to find Andrew and they might just succeed because this card rewards the workers...so I do hope they can find him I really do.

I have not seen death in these cards so I assume Andrew is alive and still somewhere out there. The only thing is he would have changed a great deal and this has to be considered and understood.
This lad has his own feelings about religion and it might not match his parents.

I do see a bad/worried conciense he may also have linked up with someone...I see poetry music - I see rurality crossing of fields...somewhere rustic..he seems to have had to adapt to changes - I think he has also been on the end of help of some kind, like a charity or someone who has helped him out...maybe a mission place like a place where you get a meal..he ran out of money and was really worried, lonely...I do have a heart stopping moment in it - because I think he might have got mixed up with someone not a good influence...but I think he cleared out all the bad people, unless that refers to him leaving school, because school was not a place he liked...

Im still hoping the seven of swords is correct...the outcome of asking if he is still alive is the eight of wands reversed, which means delays in travel...that doesnt help me much, but if he were dead there would definitely be a delay in finding this out...and that goes for being alive as well...

its been a year he has been missing hes down and out, but I see help at hand so I think he is still on earth plane....poor boy

I did seem
to see 'two towers' and thought I would mention that might have referred to apartment blocks. or somewhere for example - battersea power station.
Re: ANDREW GOSDEN
« Reply #69 on Sept 18, 2008, 11:05 »
Todays card is asking about Andrews current circumstances....and I receive the card of the Empress.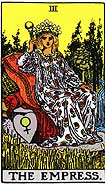 The empress suggests an auful lot of things but primarily I always think of nurturing and motherhood. This is also an EARTH card...and there may be a 'down to earth answer' to his current circumstance.

I need to just point out the rune FEHU which is connected to the Empress card which signifies in general, matters of wealth. 'Fee' suggests payment of some kind...and it appears that the current circumstances regarding Andrew show that in relation to him money is important, it might be shared or benifacted to him or he has/receives payments of some kind to establish his wellbeing. However, there could also be squabbling arising from disagreements over money and inheritance,

I seem to feel that a REWARD may come up in the future regarding the 'return of Andrew' or may be offered for information. We shall see.

There is a little inclination in this rune towards 'status symbols' and showing off ones wealth...but I leave that there to pick up on it again as I am not clear about it.

Fire is also attached to FEHU but this can represent energy or action.

Venus and Taurus are highlighted -within this wealth. Beauty and vocals.

I seem to have a woman here who is a kind of nurturer...she takes care of things...the she could be a he, but the whole accent is of being 'looked after' or being helped out. The 'taking care of things' makes me feel that there is a resourcefulness being applied here.

I see a canal and an enclosure -

There seems to be some action,plan or undertaking in this card of THE Empress the venusian quality is beauty coupled with taurus, beautiful voice,or some matter with the throat.
(Tarot did see a reference to someone who may have musical connections - someone who is not in the limelight but could be famous in their own right - such as a fading music star or something of that nature)


There is also a strong connection to nature - fields/flowers/church/churchyard.

This card also gives some signification of a child/baby...and I have no real way of knowing whether this is the birth of some creative venture or whether it actually signifies a child which I did see in the Page of cups. Immaturity can link here though.

I would just say that this feels like some large break from life and its everyday humdrums where someone can just dream do and be what they want but with the deep knowledge that eventually they do have to make it back to the real world.

Living in a bubble comes to mind.

The EMPRESS can signify Roles. Those could involve mother, nurturer, counsellor, adviser, or in charge of any industry involved with humanitarian or charitable functions such as orphanages, whether large or small.

This could be a close friend or relative.

Taking into account the considerations of the Empress, I just feel that Andrew has been 'taken care of' - this can be any of that which is offered in this tarot.

Do I see him going home? that will all depend on the circumstances in this tarot.
I think in a year if Andrew was coming home he would have done...the only thing to stop him, would be that he has come to an end somewhere or he was afraid to or he preferred his life as it is. Remember that any contact with home will immediately cease his independence considering he is only 15...so likely he will keep his head down until he can officially do as he pleases.

Re: 26 November Andrew Gosden I Ching
« Reply #3 on Nov 26, 2008, 2:53 »


Reading the tarot, one can see that it described a situation similar to this of I Ching.

It appears that Andrew was having a crisis, he just could not join in with what was expected of him. It seems that he was asked to go and see his grandmother and its possible his intention may be to go and do this and that is why his hometown is mentioned because his grandmother lived in London. He likely took the trip that his mother had suggested that he do. Tarot has suggested him getting involved in a relationship and possibly unsavory people also perhaps going into a refuge or some place of sanctuary at some point to recover.

Metal weapons are mentioned here and excesses. The tarot mentioned possible substance abuse and a relationship with someone who it turns out via I Ching is older than him. There is a feeling he is not sure of the company he has kept and also his back has come up. I felt he was stabbed in the back either literally or as something someone did to him by means of taking advantage of him. He clearly has religious matters mentioned in his I Ching the father figure being religious and views of religion. Andrew seems to have wanted to go his own way. He had the ability to go far and felt that he could make something of himself.
It is more appropriate to wonder if Andrew feels alive rather than for us to ask if he is. I think this all relates exactly to the tarot.

I feel he has been unlucky in some areas but there seems to be something influential around him people he could join with to get him out of the mire, he may have done this if he has had the incentive to turn away from people who were no good for him. It seems if he was addicted to anything he may have overcome that now, got himself away from it and got better from it. As 19 is approach and he is at the beginning, I would say that he is slowly curing an addiction..he may have a way to go, so I feel he is alive but it is up to him to continue to get better.

He may be alive but may have decided not to contact his parents. It is up to Andrew whether he lives or not.

But I feel he has protected himself from bad things violence etc and has grown a stronger 'backbone'.

I may be wrong about it all, but it does seem to conform to the tarot.

Andrew - not impossible to be found. This is still a difficult situation - he will be found in a 'forced enclosure' This could mean, sanctuary, prison, hospital or some place where he has to be it may also be somewhere on a big patch of land, country/field - it may also indicate that he does not want to be found and may show a 'reclusiveness'.

There are other indications that he has joined a group of people for learning experiences too its just that I don't know which comes first or last...but I am giving what I have been shown - I think where his parents are concerned he does not see eye to eye with them or did not agree to many things and could not take the pressure - he had his own ideas and what he wanted to do.

Thought it is an outside thought - there is a mention of a relationship and I remember in tarot something possible about a child? This has arisen too in I CHING...I am not entirely sure but I am mentioning it anyway
8 DECEMBER TAROT ANDREW GOSDEN UPDATE
« Thread Started on Dec 8, 2009, 13:40
---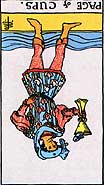 I did say that I would look at tarot with regard to Andrew once more. Time has passed by so it gives me a chance to see if there is anything new.

I thought the best thing to ask was if he would be found.

This card is a page and pages are generally messages about young people. It is reversed as you can see. Its a slow period for affairs to come to maturity with this card. It also indicates that someone may wish to take time alone. That to me seems like a huge 'continue to wait' type of inference to be honest. This card seems to suggest that there has been a deception by friend or colleague with respect to news so perhaps someone could have helped towards providing light on Andrew but chose not to?

All the same, it does seem to simply say that things are changing very slowly, but not to dwell in the past and also to bear in mind that this card is giving us a general lack of communication.

I am not seeing him turn up just yet.

There is another way of looking at this card and reasons why perhaps he has not been found and it could be to do with Andrew himself. These are the reasons that could prevent it.

The page of cups can give us a picture of someone who is immature or has emotional troubles. It can depict a person who is escaping through drugs or alcohol, or someone who is running away from reality and living in his own world. This is a person who is emotionally insecure and unable to conduct healthy relationships. He expects too much and gives too little. He is lacking in self-love and self-acceptance, and may be emotionally abusive. This person has rampant and unfocused emotions, and may therefore imagines a lot and gets his feeling hurt without reason. He is suspicious, self-doubting, insincere, selfish and easily depressed.

A bit of oppression here then

I would say that if there was a 'sexuality' concern it would not be something Andrew would have volunteered with reference to his parents.

EMPATHY
On 14 September 2007, Andrew was last seen at 8-30am he was heading down Littlemoor Lane, Balby, Doncaster towards Westfield Park. Andrew returned from school after his parents had gone to work, and changed out of his uniform. He emptied his bank account – taking around £200 – and without leaving a note went to Doncaster station and bought a one-way ticket to London King's Cross (refusing a return even though the cost was about the same).

It is thought that he boarded a train at Doncaster Railway Station at 9-35am on the day he went missing arriving at London Kings Cross Station at 11-20am. South Yorkshire Police released CCTV footage from Kings Cross Station on 14 September 07, the day he went missing, there are no confirmed sightings after this one.



Please note that tarot will pick up TRENDS /VIBRATIONS of PAST PRESENT AND FUTURE - it will pick up anything that is 'out there'true news or false news - either way it can throw light on what is 'in the air' - please bear this in mind when you are reading the insights.



It is very important that 'readers' of the TAROT understand this, therefore one has to be very discerning when reading. Media news can put out stories that are not factual or are pre -mediated but Tarot can pick that up. It does,nt mean that tarot is wrong, it shows tarot can see what might be suggested. However when writing the tarot it may be taken as fact.

TAROT CANNOT BE CONSIDERED AS 100 PER CENT ACCURATE.
UPDATED TAROT 9TH JULY 2011
«
Thead started 9th JULY2011 at 16:07 »

Quite some time has passed regarding Andrew and I did not really have hard and fast answers as to when he would be found. I have decided to take another look at Tarot to see if it tells us anything different for Andrews.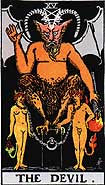 Over the years, my methods have changed when writing tarot in order to get the best results and I have now found that asking three main questions generally gives me an outline idea. Now looking at this Devil card I know that it still somehow goes with some of the feeilngs I had with Andrew from the start and in original readings.

This card seems to show us that Andrew was in a situation where he was living in fear of domination and bondage. This card can show drugs and alchohol also which would have seemed unlikely with Andrews upbringing but it does seem to have appeared here and I may have seen something like this in the old readings. I do have the name Michael come up but am not sure what relevance that has only that it sometimes actually means something on the Temperence card which shows before the Devil comes into play.

There is a general feeling that I have which is not designed to upset the parents but this card can show us that Andrew might have felt that he had to leave home and be independent because there were relationships or situations that were simply 'not good for us'. Perhaps he felt that the balance needed readdressing, perhaps he just simply felt suffocated at home because his views were different which clearly be a part of the Temperence card. However, it does seem to show that he was either IN or gravitating towards 'unsavoury' situations that were not good or healthy for him. It can even suggest some kind of sexual matters which would also be of concern.

It can really suggest that whatever situation was going on that it was pointless to try blaming anyone and because of it he might have had to take a realistic look at the situation and decide that maybe it was time to leave a home or or house for good. So it rather makes me feel that there is a strike for independence here because he felt so bonded or enslaved to a lifestyle that clearly did not make him feel good? This is really very similar to what I saw previously. It seems to me that he would have continued to feel oppressed unless he broke the chains of his connections/homelife?

It also seems to me that perhaps he was looking for a way out. He seems to give the impression through tarot that he might have wanted to study or do something better of his own choice. Again its simply a repeat of what I had previously thought. If there were any sexual matters that were bothering him and he wanted to free himself of, then clearly this could also be reasons for departing. But, he could equally have been involved or soon to have been involved in some kind of sexual passionate affair with someone.

Either way, there does seem to be a distinct flavour of good reasons that he might have had to leave.

This card eventually leads to the 'two towers' that I spotted much earlier on. I get the feeling that there are many things that are unknown with Andrew and that he wanted to get away from a stifling situation that bothered him. The independence that seems to be around the Devil card shows that he has not wanted to be caught up in unsavory situations but there is no real knowledge that this was in existence when he disappeared. (Twin Towers also reminds me of New York).

The Tower shows me that everything happened fast - but that something might have been going on with this lad for around 2 years. The fact that he felt unsafe, or that his security was compromised also seems to have shown itself before. Separation is complete inevitable on this card. Almost like some unexpected shock or massive realization of something made it necessary for these huge changes, its almost catylistic in his world. There just does seem to be a lot of disappointment and a feeling of loss here which has to be taken aboard and decisions made for the future.

Andrew may have been opposed about something and decided to break free.
There is some kind of need for discretion in personal and business relationships according to the Devil. Personal or business relationships would really rather make me feel that this discretion is for those AROUND Andrew at the time? it is possible that Andrew learnt something that totally shocked him or perhaps as I suggested he was oppressed about a situation and this was the rolling stone that seemed to change his life.

The Devil card certainly does show negativity in someones life and this was prevalent at the time that Andrew disappeared. He was very interested in 'darker music' he liked Emo influences and music did show up for him. Perhaps there was opposition to his views and his preferences, but perhaps also was instrumental in great depression that he might have had. I do feel his influences musically were part and parcel of what was going on in his mind at the time. The fact that the Devil can be 'self created' and one can put themselves into a situation of enslavement or bondage may still give rise to the fact that he made his own decision via influence of his own state of mind?

Money and drugs and alchohol and just wanting the good things in life can also come up here. There seems to be some indication about 'hoarding money' and this situation with money could also be something to do with why he disappeared. I cannot remember all the details of Andrews case but money matters do appear here and as this relates to the Devil card it will be all part of the reason that he disappeared also.

If we were to backtrack to Temperence, we might see or understand that it was a COMBINATION of factors that seemed to contribute to what happened to Andrew. It wouldnt have been one single factor.

Andrews strike for independence was for good or bad,come what may, but it is obviously something that triggered his movements but obviously his security was compromised by his actions.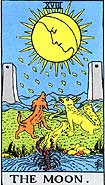 Another Major card which also appeared before in original readings is the Moon.

It quite simply shows us Two Towers. There are no directions on this card.
I remember thinking he was connected in some way to tower block apartments or even to Battersea power station because of the electrical pylon idea and the two towers on the card. This is a very illusive card and unfortunately because of it can truly muddy the waters when trying to figure out where someone is. One might say because of the water element that the person found fate within water, but there does seem to be more to it.

The illusions here seem to refer to family. The next card is the Sun card and the Sun card either shows travel to hot countries, travel in general or travel in connection with families. It would seem to suggest to me that there is a family connection here and that it may have been the destination of this child.

It had been reported that Andrew was told to go and see his Grandmother as he had been invited to go, and I just seem to feel that this shows up when I look at Andrews picture above at Kings Cross. I do feel somehow that he decided to take up that offer or perhaps that might have been in his own mind at some point. What it does do is suggest family and travel. Judgement comes up as the next card which always refers to something that either happened or might even have been said in the past and that is what makes me feel that his destination was London as we know and that he was making his way to a family member or where a family member might be.

One has to recall he took his savings and did not get a return ticket. Therefore his intention was NOT to return home at the time.

I have to question the Moon card because of its illusive qualities. I also have to suggest that its 'because of his mother'. Now that does not mean anything negative to Andrews mother but it might suggest that he went somewhere because of her. Looking at the Judgement card and the other cards,it rather does suggest he might have taken up HER suggestion to go to Family in London. That is what I truly feel as he had a port of call there.

The Tarot told us about this before and it has not changed its mind.

There is nowhere to go after Judgement except the world which takes us full circle and shows us that Travel and seems indicate that the answer is here already spoken.

I seem to see support of someone who cares for him which is usually a woman/mother/nurturer figure and the fact that this is shrouded in some kind of illusion makes me put a question mark here. I just feel from these cards that they are not terrible. I could be wrong of course, Tarot is not 100 per cent accurate but I just give what I see and hope somehow part of it makes some form of sense.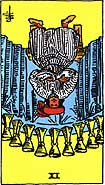 I ask when Andrew will be found but as you can see this wish card is somewhat inverted. This can either mean that there is no wish for him to be found or indeed that he could be found under 9 days or even a distance of 9 away from his home. However, when you see that the 10 of cups is reversed showing problems at home, a kind of cant live with people cant live without them situation it still makes me feel that Andrew might not want to be found .

There does seem to be an immaturity about this card when it reaches the Page of Cups and that to me seems to indicate that it is still too soon to say when Andrew will be found and really does link completely with all that tarot revealed before so I am not seeing any changes right now. The only possibility is that he could be found very soon but I still have a problem suggesting that right now.

I feel this card shows us West or South West in direction. I also feel I serve Andrew best by not pursuing the matter or perhaps not pursuing this missing person situation. I have no idea why I feel that way or why the cards seem to insist that there is no answer that I should give here. In some ways it is not a good thing. Perhaps it might involve other things that should not be probed right now.

The cups are theoretically water cards but also emotional cards. I would think a Water place by name or by landscape is where he might be. I have associated Andrew in a place where there are boats, or that the place may have boats. I have thought of Portsmouth but if I was truly honest, Tarot cannot name places and it would have to be a very wild guess.

I leave this tarot as I have written it and am very sorry I cannot shed more light on the matter but perhaps being FOUND is not an affirmative from Tarot in respect of Andrew. The wish is reversed and we have to take note of that.
Scorpio pisces and cancer all sit in this card.

I feel that there is something to do with credit cards here and a spendthrift attitude. Perhaps his credit cards or something associated with them at any point since his disappearance is trying to tell us something.

There is one other possible point in looking at the run of cups reversed - that there may be a fair haired male under 35 who appears friendly but possibly does not give information that he might know. I think I did see something like that some while ago or someone who might be able to , but DOES,NT shed light. Im not sure how this would figure, but obviously its not helpful to the family. I seem to connect this to someone in the 'Water vicinity' that I have mentioned. I am not sure that a REAL BOAT is what I see rather more a name of a place that somehow reminds me of boats. Possibly even houseboat? I wish I could be more certain but I would give the direction of West as cups are always west as a RULE. Maybe even the word LAKE might come up here. Nothing for certain however. As the Devil card is very 'black' perhaps the area of Blackfriars might have been of significance at some point?
I will exit this tarot at this point.

Empathy.

NEWS STREAMS:

NEWS UPDATED MAR 31 2010
www.youtube.com/watch?v=zhCBHvZ7L64

31 Mar 2010

-

2 min

-

Uploaded by xxLoosyLouxx


Very large cash reward for anyone who can help find Andrew or what ... Help Find Ben Sunday Share - Andrew ...
NEWS UPDATED 9TH JULY 2011
9 Jul 2011 –

AN EXPERT has warned the family of missing Doncaster teenager Andrew Gosden he is probably dead - and that they may never find his ...



NEWS UPDATED 31 MAY 2012
www.bromleytimes.co.uk/.../car_offer_to_help_find_missing_teen_...
31 May 2012 – imagined age progression of Andrew Gosden as he might look now ... It is five years since gifted mathematician Andrew Gosden, then 14, ...


UPDATED NEWS POSTED HERE 5TH NOVEMBER 2012
www.itv.com/.../2012-09.../5-years-since-doncaster-teen-went-missin...
14 Sep 2012 –

last updated Fri 14 Sep 2012. UK · Andrew ... Andrew Gosden, who was then 14, went missing from his home in Balby, Doncaster. He has not ...
NEW POSTER FROM THE FAMILY WEBSITE.
helpustofindandrew.weebly.com/in-the-press.html
Missing youth Andrew Gosden feared dead ... THE face of missing Doncaster teenager Andrew Gosden was among more than 10,000 images held up at ...
UPDATED 28TH APRIL 2013
Latest news on the family Blog. A wonderful letter that Andrew wrote - very touching and everyone should read it and keep track of latest news on this link.
helpustofindandrew.weebly.com/blog.html
05/04/2013 .... If you are here, you probably know that our son Andrew went missing aged 14 in 2007 .... Our son Andrew Gosden went missing aged 14 in 2007.
UPDATED 4TH AUGUST 2014
KEEPING ANDREW PROFILED!!
UPDATED NEWS 4 AUGUST 2018
https://www.doncasterfreepress.co.uk/.../possible-sighting-of-missing-doncaster-teen-a...
27 Jun 2018 -

Andrew Gosden, who disappeared in 2007 at the age of 14, could be working in the area according to a possible 'sighting' of him shared on ...
https://www.lincolnshirelive.co.uk › News › Lincoln News › Lincoln City Centre
2 Jul 2018 -

Andrew Gosden went missing from his home in Doncaster at the age of 14 on September 14, 2007 where he was last seen on CCTV footage at ...