Hello All!
The sun came out to shine for the 19th of May 2018 in glorious splendour for the wedding of Prince Harry and Meghan Markle. The streets were lined with wellwishers and there was an abundance of expectation and excitement in the air in Windsor. The world in fact, has been interested in the marriage of these two people who at the same time have had a lot of controversy attached to their union.
If you scroll down you will see in the right hand margin, that I have a Miscellaneous section of Tarot. In there I wrote a Tarot in December 2016 for these two people as well as a Tarot for Prince Harry. I didnt go back to update Prince Harry's own personal reading, because I received the 5 of swords reversed and I just knew right then and there, he would have to pick his battles. Wasnt that right! Look at all the problems that have come up for this coupling! In the interim period and even to date and despite my Tarot picking out possible blimps in personality and 'ahead forecast' I am rather dismayed that there are so many youtubes that really want to be so NEGATIVE about this couple. WHY? Lets just focus on them as PEOPLE and not anything else. Not where they come from, not who they are, not the fine situations attached to them either. Tarot should be about THEM and not 'viewpoints' of which there are FAR TOO MANY.
When I looked at the astrological factors and Tarot back in December 2016, I trusted what Tarot gave to me because Tarot 'is kind'. Tarot is not mean, it is always written for the benefit of the people in mind. Therefore, the Tarot is written as a means of 'guidance' to assist or in other words 'how to deal with matters in the long term or short term'. It is not MEAN. It tries to be truthful but not attacking. Writing anything must be in that spirit of goodwill. When you strip everything back from an individual, they really are just people at the end of the day. We need to respect that if we can. I did know categorically however, that Prince Harry and Meghan (now the Duke and Duchess of Sussex) would not be liked as a couple by everyone. It was almost prophetic considering what has occurred to date.
So today I am going to give an HONEST post about what I have genuinely seen with these two people. Incidentally, the wedding was rather beautiful. The first thing that jumped into my head was 'this marriage is fit for a King'. It is not that it was over ostentatious in any real way, at least, unless I am blind, it did not appear that way to me. What I saw was a trimming down of pomp (yet still quite colourful with plenty going on to please the waiting crowds) and a true attempt at bringing the world into the JOY of the occasion in a very personal way. I did see LOVE because that is very difficult to hide when eyes are the windows of the soul!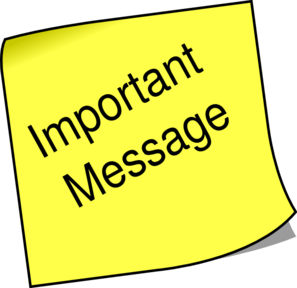 Please note that tarot will pick up
TRENDS /VIBRATIONS
of
PAST PRESENT AND FUTURE
-
it will pick up anything that is 'out there' true news or false news
- either way it can throw light on what is 'in the air' - please bear this in mind when you are reading the insights.
It is very important that 'readers' of the blog understand this, therefore one has to be very discerning when reading. Media news can put out stories that are not factual or are pre -mediated but Tarot can pick that up. It does,nt mean that tarot is wrong, it shows tarot can see what might be suggested. However when writing the tarot it may be taken as fact.
Tarot does not have all the answers or claim to solve issues.
All it can do is show what it feels may be of USE or point out possibilities.
Please always read the following
ABOUT TAROT ON THIS SITE
PRINCE HARRY AND MEGHAN WEDDING AND FUTURE TAROT.
20TH MAY 2018

When I asked about the future of Prince Harry and Meghan I received the 6 of cups. Bear in mind that I was focusing on the lovely picture of the 'kiss' which I printed as my heading photo for this Tarot. This card like all cups refers directly to LOVE. It also links to THE LOVERS in Major Arcana. The number 6 is very strong and isnt it quite interesting that Prince Harry is now 6th in line to the Throne? This card is all about PLEASURE AND JOY. There is no doubt that is what was felt by these two people but I do feel that as it is with the two people in this card it is passing it down as well. Passing on that pleasure and joy to others. This card is CHILDLIKE. It is about children or feeling as a child would, the dizzy happiness that is quite innocent with a child is reflected here. These are the emotions of this card and perhaps also the emotions of the couple. It is a very YOUNG card and Tarot is telling me, this marriage is yet young and I am asking for a future element here. They are to embrace this current time. They are to take from it all joy and all pleasure and the innocence of this immense powerful feeling of love that they have.
They feel as though in each other 'they have met an old friend'. They knew each other in another past. The astonishing thing that was learnt (which I know I certainly was not aware of ) is that the day of the wedding was the same day that Anne Boleyn was beheaded! It may make you sit back and 'reel' for me to suggest that Prince Harry is a King in my last Tarot but he REALLY IS!! When I look at Harry I see Henry the 8th. Despite all the terrible things said about Henry 8th he was a really excellent King had he not been so impatient on the one hand and slightly naughty with money on the other. I have always loved King Henry 8th because he was a very creative, sporty, talented person. He was very good at composing music and it was he that composed Greensleeves. If you have never heard of that you might have noticed that was playing at the wedding. It is a beautiful piece of music.

Regardless of what I think of Henry the 8th of course it does not mean that I agree what he did to his wives. However, we must remember that History was pretty cruel back in those days. It makes me shudder to think of the punishments and the poverty of people too. Henry 8th was one for much entertainment and lavishly so, but he had a really great young streak about him, he was quite a personality and EVERYBODY really loved him. If you do not think so, just read back on your history. Henry was a very popular monarch. The only time he became a really grouchy person was when he fell off his horse and gout set in. Even as a King the kind of medicines and treatment back then lacked and Henry suffered greatly with his leg and unfortunately took it out on anyone around him . His beautiful funny shine and boisterous loud personality simply fell away to more irritation.
Remember though we do not agree, Henry was desperate in love. He loved like no other could love He really believed in love too. He so badly wanted children and he felt quite doomed that he would not be able to produce a strong male heir. As we all know, he didnt succeed either with any of his Queens as those born died and he was left with a future Queen instead, the amazing Queen Elizabeth 1st.
Back to my train of thought with Tarot, this card points to the past, love in the past and children, 'the old household'. Our current Prince Henry has also shown his love for children. He loves the idea of building his own generation but he also knew that time was passing. Prince William had founded the lovely Kate and they have their own family and of course other children are being born around him too. Zara, daughter of Princess Anne also due to have her own baby very soon indeed! So here I am looking at this couple and what am I seeing? Henry the 8th. Henry the 8th could have children, just not with his Queens at least NOT the child that he wanted most and to also survive.
If you look at my first Tarot you will notice that the first card I had was the 4 of Cups. It said so much and today we have jumped to the 6 of cups. The interim period of 'love' was the 5 of cups where there were so many things going on and a lot of disappointments with love for Harry too in wherever those feelings touched. The 6 of cups however, shows me traditional love and people from the past. It shows siblings handing down responsibilities of duties to another too. I have seen a direct connection between Prince Harry and the children of Prince William. It is very strong. Were they to be the only closest children to Harry though? or is our 6 of cups predicting children? My last reading showed me that there were two children but a third was somehow not seen or missing. I cannot elaborate on this Im afraid. What I do want to say is that Meghan could possibly need a lot of help in having children or that this couple together might need it. Maybe IVF? though Meghan might be lucky and be in great shape for her age and pregnancy not be an issue. Do I see many children around them of their own and Im not sure that I do.
You wonder why I bring up Henry 8th. Its because Harry would like a Son too. There are options open to them that could get their wish if there are problems here. This must NOT be a childless marriage because if that is the case it is going to cause disappointment. There I see the comparison of Henry the 8th and Anne Boleyn as a symbolic element rather than an actual one. For now the love and the pleasure is totally beautiful and I would wish it constantly for these two. I see Harry as being a most amazing father. He would NEVER be too busy to entertain children. He actually likes to join them in the fun and he is very likely to always be like that too. There is a strong element of Harry that has not grown up on that level, he really wants to live his childhood happiness with his mother again and put himself in her role to give to his children. Harry experienced real love. He wants to give real love. It can never be doubted about the innocence that can be wrapped up in a Virgo heart. They have a lovely quality about them if all the planets also co ordinate that in their chart.
Both the people of this couple want to LOVE, HAVE FUN, HAVE PLEASURE, HAVE JOY and they want it to last, those moments, that feeling, they want to stretch it on and on. They know they cannot live in this moment forever though. They know they have to savour the beautiful wedding, the pleasures the joy, the outpourings of goodwill and love all around them, because soon its going to be a time of choices, its going to be a time of having to leave some of that pleasure behind and to prove themselves too. The 6 of pentacles is a CHARITY card. Their work is largely to be encompassed in the foundation of Charity and the Needy. I am quoting that of course and backing it up with the 6 elements that I have been given. They both will move forward with Karma on them. What Karma? the Karma of the past. How long that goes back could be over eras of history but they move forward with that but in a sense of happiness between them. Moving forward with optimism. Moving forward with definite MOVEMENT. Becoming a 'Movement' even. They are destined to Travel....much! They are probably wondering about 'when they can get away to be alone' on my first card as an instant 'now' thought!
They have Victory on them both. They scored a goal, they won the right to love each other. They would have put up a fight if not. They might have done in their own way. They arrived at their ticker tape parade and all love them. But something is hidden. One person looks at them with a side eye. There is much jealousy 'in the house'. 'In the house' can mean anything. I can only leave that there.
At the current time the 'cant be seen child' of my last Tarot is protected.

The major emotion of this card is LOVE and LOVERS. Love or Duty? There are two roads you know, and those roads have those titles. One is Love and one is Duty. All roads would lead to that forked road . One has to go one way or the other. Time always tells. The Church of England is very important coming through here. Henry 8th was a bona fide King. Harry beloved of today is a Prince. A prince does not need to produce heirs who is 6th in line to the throne. It is not a particular duty of Harry to have to do that. But there MUST be children.

I am going to come back later today (please check back) to continue this Tarot. (A short sojourn).
Empathy.
After a little break to clear my mind I feel as Tarot is past present and future I should pull another card. However, with our six of cups previously we had the love and the joy and the innocence of a new life. Children are all part of that card but I have said my thoughts on this and similar has come up previously in my original reading. I do feel these two will change location as I do see that for them as a great possibility. There may be an old relationship or friendship also that comes into play. That really could mean 'anything/anyone' for one or the other and there could be something about a childhood home? I am not sure who of these two that could refer to. I want to add for the six of cups that Summer June/July and November may have some significance.

As a rule I like to let Tarot give to me what it wants without any influence and I look further on and I am given this card, the Hermit. To me the VIRGO/VIRGIN card and also the 'finger of god'. Its a bit of an odd one because looking ahead is what I hoped to find here.
What I am seeing is a withdrawal of some kind.
Being a Virgo card and Harry being Virgo you would wonder if it actually is a card for him. You may find a Tarot written called A NEW REVELATION - LADY DIANA which is in the right hand margin if you scroll down in the Miscellaneous Tarot section here. I had exactly the same card for her as I had Harry very much on my mind whilst writing that and strangely I also made the mention of the Tudors. I do think you should check out that Tarot. So odd that there are some 'pick ups' with what I have mentioned with the 6 of cups.
Tarot does not tell us EVERYTHING. Its not a cop op its a need to know basis and we have to let time play out. The Hermit is so bizarre a card to pop up being as it was the last card reading for Lady Di.
It will point out September time.
I wonder if there is something significant later in the year? This card can suggest seeing 'what is hidden' although with a lamp view is still not going to shine a light on everything but some answers may come forward of some kind. Who is asking questions though? is this an 'inner thing'?
Maybe being a Virgo card we are supposed to be looking at Harry though I rather hoped to get a future synopsis for both he and Meghan. However, this card is really about reflection. It does come across in different ways depending on whom the Tarot is being read for because intuition will kick in and pick the right 'attitude' for the situation /question.
This card though coming up here is making me wonder if there will be a time of reflection for Harry or indeed for Meghan as to where they are going in life.
It is thought that Charity work is high on the agenda but is there something deeper here I wonder.
Its almost as though either both or one needs to take time out, or that there is some kind of desire to think about 'ones purpose' or whether the road is 'right' or not.
I also originally saw in the initial Tarot that there may be 'time apart'. IE. My very first card of the first reading for both Harry and Meghan was indeed the 4 of cups. IE The lonesome pine. There very well come be some periods alone. Im not sure why but that is what I have.
This card can even represent 'how did I get here'? perhaps examining the past or the lead up or the actions before hand. Everything has been very challenging it seems at the point that this card eventually kicks in.
Is that in September? is it indeed even this September or another one beyond?
From this card we look and learn from the experiences of the past, the mistakes, the challenges, the wrong paths and one has to do that honestly. The awareness then comes as to what to do next and how to plan forward. Mistakes of any kind have to be lessons. All is done and one has to then go on bearing in mind what has been learnt, use the experience and decide a path. It feels like one takes 'time out'. Maybe its looking back at a long and lonely road of challenges , decisions to make, a life to carve out, but there is still a period of being alone in order to take everything in. It is showing that a person walks away from unfulfilling situations in life. Its because that person needs to find their OWN TRUE IDENTITY. Perhaps it is this couple sealing off their previous lives and having to forge out a whole new world together except of course I see someone here alone? But the Hermit is one that will seek out other company in order NOT to be alone as they do not like to be alone. Weird? they need the other person to feel complete but do you see anyone else in this picture? no, me neither. I therefore feel that though these two have each other they also have to know that there are times when they have to be alone, I cannot find any other explanation or the Hermit coming up here. It ties in with some of the other things that I have written previously also. We are looking to the future here. The future has its own timing in Tarot regardless of what months are pointed out but there is a 9 here. Possibly a 9 date?
Obviously we shall have to wait and see how this card transpires. The Hermit is a very peculiar card as it really can show that need to be solitary at times. Spending time alone, being alone, thinking alone, meditation alone, getting a prospective of life....but it is ALONE. I would have thought that Id have received quite a different card here so I am rather non plussed at this one. It is not giving to me but suggests introspection and a good examination of the past. The past is important to 'shelve' in some ways. Obviously Meghan will have had to change her entire life and that could mean leaving people behind. There is not particular reference to whether this is both of them or just one of them. Harrys life may not change as much in his own head. I believe he has always been very much his own person. He has taken his own risks. One could argue Meghan also has done the same. So it is slightly perplexing that Im not getting a really clear indication here other than to say that the future with these two has the finger of god stamped on it. That makes me feel as though some sort of destiny has to be played out. It will be a very important card however for identifying 'who they are' either to themselves, to each other or to the world. The feeling I have is shining a light on matters that are hidden or out of sight. Perhaps something may come to light as time goes along. I do think some time out will be very important because some serious contemplation needs to be done.
I almost feel as though I dont have the message here but I dont need to worry about it. It will make itself clear if not soon, then eventually. There is some inner work to be done for sure.
I do feel though as if there could be some counselling or wise words from someone else. I really do not know for sure who I am seeing but its as though some words of wisdom or someone with experience could be needed or may be around in certain situations.
It isnt a terrible card, its just a contemplative one. I wonder why there is such a strong influence on having to THINK about things. Seems there is though. Its almost like a big SPACE.
I cannot fill that space with words. There is no need to feel lonely yet there is an aloneness which makes me feel that not everything can be done together. It really could be as simple as that.
On the whole - they both need their own direction as a couple. I feel that there are reasons to read all the Tarot so far on both, on Harry and that last reading on Lady Diana. Theres a very strange mingling there of similarities. It all kind of ties in but it is still all rather odd at the same time. I may have to come back and pull another card.
I think Im going to wait until September to do this. I feel as though there could very well be a new cycle at that time. A surge forward in a different or new way is what comes to mind. Between now and then I just feel this SPACE.
I am aware of Tarot's subtlety - I am sure as always that we should simply accept this card as given.
Empathy.
NEWS UPDATED 3RD AUGUST 2018
I happened to spot this report with respect to Harry and Meghan. It seems that they are taking a little time out until September. It might explain that 'space' mentioned in Tarot that I saw ahead. I will keep an eye on all this - I bet you are too.
Prince Harry 'worried there's too much hysteria around Meghan' - as couple 'prepare to spend time out of spotlight at their home in the Cotswolds'
However, the pair are
unlikely to be seen in public until September,
as they take a break from the spotlight.