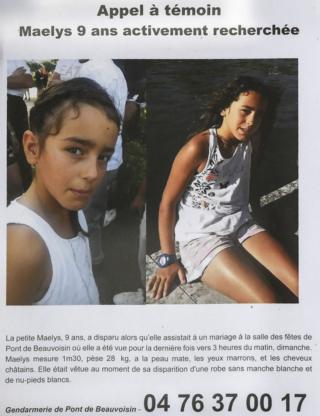 www.bbc.co.uk/news/world-europe-41081166
1 day ago -

Concern is growing over the fate of a nine-year-old girl who vanished while attending a wedding in eastern France. The girl, Maëlys De Araujo, ...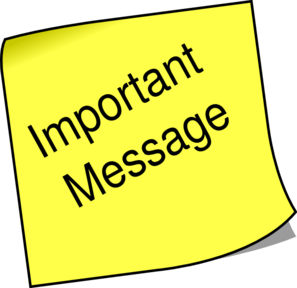 Please note that tarot will pick up
TRENDS /VIBRATIONS
of
PAST PRESENT AND FUTURE
-
it will pick up anything that is 'out there' true news or false news
- either way it can throw light on what is 'in the air' - please bear this in mind when you are reading the insights.
It is very important that 'readers' of the blog understand this, therefore one has to be very discerning when reading. Media news can put out stories that are not factual or are pre -mediated but Tarot can pick that up. It does,nt mean that tarot is wrong, it shows tarot can see what might be suggested. However when writing the tarot it may be taken as fact.
Tarot does not have all the answers or claim to solve issues.
All it can do is show what it feels may be of USE or point out possibilities.
Please always read the following
ABOUT TAROT ON THIS SITE
which is a useful article in respect of all the Tarot printed for Missing people/children.
TAROT
CANNOT
BE CONSIDERED AS
100 PER CENT ACCURATE BY LAW.
MAELYS DE ARAUJO
30TH AUGUST 2017
A very young girl has vanished from a Wedding party in France. There is very little information about this case except what you read in the link above. Theoretically she disappeared at 3am Sunday when she was no longer to be found which would be 27 August 2017. Because it was an A.M that this little girl was not spotted or considered 'vanished' it seems sensible to include 26 August which is the Saturday that the wedding took place. The little girls mother is a relative of the Bride.
In subsequent reports, it has been suggested that the girl had not been seen since 1am and of course its difficult to ascertain who told the DJ that she was missing. I also do not know exactly the location of the venue except that it was in Chambery in France. I guess it must be quite local to the center? however, I have looked at Tarot to see if it was able to offer any useful advice. I am not sure how useful its going to be either! the reason for that is the lack of specific detail about time of disappearance and whether or not to consider it as a Saturday disappearance or Sunday because I do really need to know the time this little girl was last seen. She could have disappeared on the Saturday before Midnight as it seems this party went on for quite some time for the announcement of her disappearance at 3am.
Therefore, as per always, try to remember that without a specific to go by I could just pick up a more general overview. I only can write down what Tarot gives to me and I do realise that this Tarot is based on difficult foundations/missing information.
I thought the best thing to do was to provide two cards, one for Saturday and one for Sunday. It could very well be that both will simply refer to issues at the time regardless of the days but all we can do is try and see what comes up. Please remember I only write down what I get. It does NOT MAKE IT FACTUAL information as Tarot is an ongoing experiment and true reports must come from concrete sources.

The first card relating to Saturday was the Queen of Cups. This card is number 13, we also get 4, 1 and 3. These numbers can represent route numbers, or part route numbers, distance or timing or have another significance. Our Queen can sometimes be a male or female, but if a female, it could be an Auntie, Mother or caregiver, or someone who is nurturing and from this card seems to be a sensitive person. Note the drink in the hand. It could represent drinking but the entire card is surrounded in water. This card often is WEST as cups are generally considered to be that direction, but we have to fill in the blanks so I will put some descriptions next which Dee will pick up for our map. Realise please that the map is going to be in FRANCE. I have very little knowledge of France and trying to read a map for Tarot in another language is never very easy but we do have route numbers or the possibility of them so maybe something could or may assist.
The directions that stand out are WEST and NORTH, but we have North West and North East. All the attributes of this card are to do with WATER. This will mean sensitive areas but it will also bring up the home and I believe this little girl lived in Jura in France. Jura itself is almost directly North of Chambery. Chambery being the place Maelys allegedly disappeared. As one of the water signs is Cancer I imagine that we have a connection to home on Saturday so maybe there was travel on Saturday to get to Chambery. Of course I cant be sure but Im looking at the links . I note that the distance between two places is roughly 3 hours.
For the map purposes for Dee I will give some descriptions.
The sea, rivers and places near ponds or waters - brooks, springs, wells, wash-houses, sea shores, marshy land, Fields, fountains, highways and desert places, port towns, fishponds, standing pools, boggy places, common shores, little brooks, springs, springs, watermills, water pumps, watery ground, moats, the ocean, and all places near to water inside or around the house. It also signifies hermitages, monasteries or places of seclusion or retreat ie churches.. In houses it represents cellars, cisterns, bathrooms and places near water. We could also be looking at drains, sewers, basements, water waste, ruined buildings near water, tight restricted areas with no light. The word Clay. Smiths, shops, furnaces, places where bricks or charcoal is burnt, chimneys, forges.
In the picture, can be poisons, alcohol, drugs. Not necessarily so, but I write down all the connections. The entire picture appears and will look completely illogical and it will seem that way.
There are three people who are described in the first card. The child was 'observed' by someone who 'invited' her to do something or there is an invitation that for some reason was not checked with a third party.
Three descriptions - small stature? possible pregnant woman or woman with very large breasts. Person with Auburn hair and possible beard, tall, brown ruddy complexion. Person well built, body is large, generally quite hairy. Dark complexion, eyes dark and penetrating. The face square or broad with a short neck, giving a squat appearance.
Pearl, Crystal, White, Tin, Ash, Yellow.
Mill or Will, Science, Mechanic, Odd job man. Mother, ditch, hollow, bird, spring. Male/authority.
Boss,Father, Spouse,someone who 'rules' over. University/scholar.
Home. Car. Trip. Fence. Field. Black. White. Hazel. Red.
Please dont get confused with the details. These descriptions are for Dee who creates a map from Google with pinpoints as I am not technical enough to create the link to click which will be posted once the map has been explored.

The next card which I picked for Sunday is the Knight of Pentacles reversed. This is generally depicting ' STATIONARY'. IE. standing still. But it can also give bicycles, motorbikes, bus and train or cycle paths. The number here is 12, and also 1 and 2 and 3. These numbers can represent route numbers, or part route numbers, distance or timing or have another significance. Here we have some of the repeat details. Mill or Will, Science, Mechanic, Odd job man. Mother,

ditch, hollow,

bird, spring. We also have initials B J D and R for people or places. Something secret that has not been yet told. Something to do with drinking, water, the word BLUE a Monday and possibly a female. Two apartments

or two places

.

Description person who may be under 35. Foreign or ethnic. Person who arrived? Generally a North card but Im also given South West. Person, straight thin body, high forehead narrow long face, long nose; black or grey eyes thin lips and nose, good head of hair brown/black. Olive or Chestnut complexion. Very capable of being shifty.

Places Agriculture, harvest and agricultural storage,

Dairies, Granaries, Breweries, cornfields, hayricks, greenhouses, barley wheat peas cheese or butter.

Some form of non accountancy

.

Tradesmen's shops, markets, fairs, schools, common halls, bowling-alleys, tennis courts

Pets

vets

drug

stores.


As a person, this could be somebody unreliable and capable of perjury.

Someone can also get lost.

Looking at those two cards I think there is a confusion of several people because of the evening being a wedding party and it is wise to look at the next two cards as Tarot will pick up anybody and everybody around at the point of time that this girl likely vanished.

I want to say that I am seeing something about finance. Im not sure how/why this comes up but Im seeing someone who wants to make some quick cash. I see somebody who gambles or the word gamble comes up. Sometimes this can represent 'ransom' situations. Its not always the case but its possible. There is something not being seen somehow.

Moving to the next card about location - (all the cards can give vicinity surrounding the areas of where this girl disappeared and where she may be so please combine them all)

This is the Two of wands and the one thing to note about this card is SURPRISE because that is where this girl happens to be. Meaning, it will or could surprise people possibly. This is a number 2 card - this can be route or part of route number, distance timing or have another significance and it generally represents
SOUTH and North East.
When I look at this card I see exactly what is on it. Basically showing a view where there is water or a river. Bay, Ash, Laurel, Victory, Military, Vineyards, Veteran are all words to consider. As well as Fort and Castles parks, lavish buildings,
Gardens, rural elements
but also zoos and animals come to mind. The wands can pick up contractors,
buildings
etc. I would like to point out that this card is showing
DOMINANCE.
It could indicate someone who is dominating.
It could show a building
or a balcony. This reminded me of Castle of the Dukes in Chambery but of course that is just giving an idea of how to promote the word castle. It may not be the case but it could simply show that this building is/was nearby to the location of this child
or perhaps it is just one choice of name
as there are other castles if we were to put them into the route on the map.
There could be a connection to boats or someone might be connected that way . I am seeing sporting elements and a hotel possibly and some kind of choice. There seems to be some kind of crossroads or a fork in the road.Boxes new homes and hotels can figure in the environment.
I feel like there was a period of waiting for something or someone.
Being up 'high' does indicate possibilities of an elevation of some kind? sometimes this card can represent overseas or ships. It is not always the case but can show what is in the vicinity. This card certainly shows an airport not far in the distance. I want to also mention a Wall and a garden and possibly a white vehicle. There could be a red flag or something with red on it.

According to this card, this child will be found.
It is a number 10 card and therefore we should look at number 10 and 1 for the map route which will or could indicate part routes, distances or timing. It seems to be a successful card in recovering this child but of course only time will tell. There are two dogs here and there is a building with an arch. I see the benefit in searching for this child.
I have buildings, a traditional building, farms
, schools and
agriculture here.
Grandparents come up for some reason and people who walk their dogs.
South South East
and North West.
I cannot comment on health elements but
she should be found before she is 10 years old which can mean anytime until then or within a 10 perhaps.
Water still plays a fair part in this Tarot and one should consider all the information here. It is a basic brief overview and Tarot is
not considered to be an accurate source of information. It does appear that more information needs to come light that is possibly with held at the current time.
Empathy.
POSSIBLE AREAS OF INTEREST.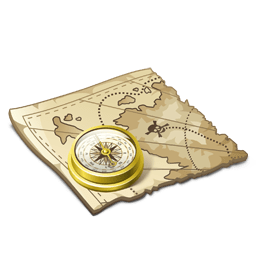 Maps are compiled following Tarot suggestions/directions which merely outlines
POSSIBILITIES
of all the areas that Tarot may be touching on or may be describing. They may touch upon areas connected to other people linked to the case. Please bear in mind that maps
cannot be guaranteed and Tarot can mean somewhere else entirely.
CLICK LINK FOR TAROT MAP AREAS OF INTEREST
To include Entre Mur, 39170 Saint-Lupicin, France and Lyon.
UPDATED NEWS 31ST AUGUST 2017
After posting a write up for this situation yesterday, today it seems like the Police have arrested a man in the disappearance of Maelys.
Man arrested after nine-year-old girl goes missing from French Alps wedding
Caretakers home searched.
https://www.standard.co.uk › News › World
6 hours ago -

French police have reportedly arrested a man over the disappearance of a nine-year-old girl who went missing from a wedding in the Alps. The ..
Man arrested is 34 year old friend of the Groom who arrived late.
https://www.theguardian.com › World › France
UPDATED NEWS 1ST SEPTEMBER 2017
Second man arrested. Also 34 yrs old.
Revealed: Suspect arrested over disappearance of French girl, 9, who vanished at Alps wedding reception is a friend ...
Second man is arrested over disappearance of French girl, 9, at Alps wedding reception as it is revealed first ...
UPDATED NEWS 3RD SEPTEMBER 2017
Both suspects released.
Maëlys De Araujo missing: Two men quizzed over disappearance of girl, 9, from French wedding party released ...
UPDATED NEWS 4TH SEPTEMBER 2017
More reports.
Man admits girl missing in Alps got into his car but denies abducting her
Suspect admits missing Maelys de Araujo, 9, was in his car after DNA found on dashboard
UPDATED NEWS 13TH SEPTEMBER 2017
Search for French girl missing from wedding to wind down
The Local France
-
13 Sep 2017
UPDATED NEWS 7TH DECEMBER 2017
Ex-soldier denies murdering Maelys de Araujo at French wedding
Maelys de Araujo's body has never been found, despite vast searches and hundreds of police interviews. ... Maelys de Araujo was wearing a white dress at the family celebration with her parents in the village of Pont de Beauvoisin in the French Alps when she disappeared, sparking a huge search for her.
Wedding Guest Charged With Murder of 9-Year-Old Girl Who Went ...
TIME
-
30 Nov 2017
NEWS UPDATE 16TH FEBRUARY 2018
Dear Readers, when a child is found it is a very sad situation. You will mostly know who have kept vigilance on this case that Maelys has now been found. The news reports at the moment are pretty 'scant' because the Suspect has not given all the detail but attests to 'involuntarily' (whatever that means)! killing Maelys. Her parents are completely destroyed at this time and all one can do is to show that we are sympathetic in our writing.
I have put some news reports below but I am quite aware that these are going to need to be updated as there is certainly going to be more information to come out. I am quite sure about that! then I can come back and underline various points in the Tarot that relate though I can see already that some do.
According to latest news reports she was taken and killed near Domessin where this man lived and I know Tarot was trying to show us the word by giving us DOMINANCE it was the closest it could get to saying a place, but some of the directions also on the map are very close . We run above Domessin and end up at Crystal Solutions. This young girl was eventually found south of Lake Lepin Le Lac. Our Map should have continued a little further south
It is not known where/when Maelys was killed but below is the map of where her final remains were found. We post this only to show that our Map should have gone further south.There are further reports below that appear to say that Maelys was kept in an agricultural shed before being transported to her final resting place. I do not know how all the information fits in from tarot at the current time but it is clear that she was in two places. So sad. I will update news as time elapses. My sincerest sympathies to the parents.
From the wedding hall location : 20 Montee de la Rochette 38480 Le Pont-de-Beauvoisin (France)
to the body final location : Morotiot 73610 Attignat-Oncin (France)
Maëlys de Araujo: Remains of missing French girl found - BBC News
www.bbc.co.uk/news/world-europe-43065000
1 day ago -

Nordahl Lelandais, a 34-year-old former soldier, has admitted killing Maëlys de Araujo "involuntarily", without giving details. He agreed to co-operate with the police after a trace of her blood was found in his car.
https://www.thesun.co.uk/.../maelys-de-araujo-body-found-five-months-vanished-weddi...
1 day ago -

A FORMER soldier suspected of being a serial killer involved in the slaughter of a British family last night admitted "accidentally" killing a girl who vanished during a wedding in France. The confession by Nordahl Lelandais, 34, came as he led police to the hidden remains of ..
"He said he first wanted Maëlys' body to be found and that it would be explained later," said the prosecutor on Wednesday. This Thursday, he confirmed that Nordahl Lelandais will be re-heard "soon" by the investigating judges.
He will be questioned about the circumstances of the death of the little girl. The investigators will be interested in his journey that night. For now, he claimed to have deposited the body "near" his parents' house in Domessin and then "returned to the wedding". It was only later that he "returned to recover the body" and then abandoned it in the mountains, the prosecutor added on Wednesday. "It was night-time, I drove, I lost it, I do not know where I went, I left Maëlys at a place," said Nordahl Lelandais before the judges, according to his lawyer Alain Jakubowicz."
http://www.lejdd.fr/societe/faits-di...liquer-3575702
Nordahl Lelandais first hid Maëlys' body near a neighbor's shed.

"After Nordahl Lelandais' confession for the murder of little Maëlys, the scenario is becoming clearer. The 34-year-old man reportedly put the girl's body in a shed near his home before returning to the wedding party. The neighbors, who own this building, say they are "disgusted."
http://www.bfmtv.com/mediaplayer/vid...n-1037219.html
Video at link shows the neighbor's shed, located about 300 meters from the Lelandais residence.