THE PRESIDENT ELECT - DONALD TRUMP.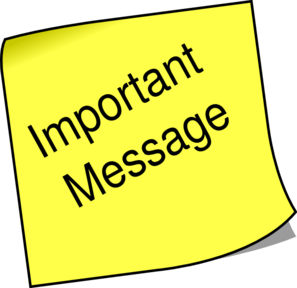 Please note that tarot will pick up

TRENDS /VIBRATIONS

of

PAST PRESENT AND FUTURE

- it will pick up anything that is 'out there' true news or false news - either way it can throw light on what is 'in the air' - please bear this in mind when you are reading the insights.

It is very important that 'readers' of the blog understand this, therefore one has to be very discerning when reading. Media news can put out stories that are not factual or are pre -mediated but Tarot can pick that up. It does,nt mean that tarot is wrong, it shows tarot can see what might be suggested. However when writing the tarot it may be taken as fact.

Tarot does not have all the answers or claim to solve issues. All it can do is show what it feels may be of USE or point out possibilities.

Please always read the following

ABOUT TAROT ON THIS SITE

which is a useful article in respect of all the Tarot printed for Missing people/children.

TAROT CANNOT BE CONSIDERED AS

100 PER CENT ACCURATE BY LAW.
THE PRESIDENT ELECT - DONALD TRUMP
10TH NOVEMBER 2016
(please read in conjunction with 2016 The American Presidency listed in the margin)

Now the President Elect is Donald Trump and has been declared as such, through the voting system in America, I will write a few words. Obviously it has to be considered that Tarot is simply a metephorical experiment and nothing can be confirmed about its 'wisdom' unless it is confirmed later in the press.
Personal viewpoint cannot really impinge on Tarot's thoughts and I do not write from personal feelings but from what is seen through the Tarot.
I have asked several questions but my first was to ask Tarots view of Donald Trump's new position as President Elect.
As you can see I have been given the 5 of Swords. I really wish I had not seen this card as a first card . Its not so much that it is a terrible card but its the card of what appears to be defeat yet at the same time, it is of winning... but winning what? When you win something it becomes yours to make decisions and decide. Yet this card is telling us that Donald Trump will have to pick his battles. There is such a need to be 'who he is'. Aquarius is so strong here showing that his own mentality and thoughts are quite strong and run along quite different lines but when we tie this card into the 5 we are bringing up the conformity of the Heirophant. The Heirophant is about clubs, organisations and is a 'team' affair rather than a singular person despite it being the 'pope' depicted on the card. The pope is basically a way of describing 'counsel'.
It seems to me that being in the Whitehouse will involve plans and decisions that involve no 'I' but'team' or 'club' or 'organisation' meaning that it is possible that though Donald Trump may have his own ideas there is a team around him that will require the traditional way of doing things. That could mean ' the way things have always been done' and that in itself might be a tricky situation. Moreso tricky because of the nature of Donald Trump. The Heirophant is the marriage card too. So the Whitehouse is a 'marriage' it is not something that is about one person with one idea. It is a marriage of counsel meaning discussion between the parties or the 'organisation' or team within.
But note we do have the 5 of Swords. It may want to use the swords to cut through certain elements but its how> there is a feeling of problems here. The question is whether Donald Trump can fit and comply with the 'already tradition'. In this card it also suggests that its difficult to get people to follow him. He could be a leader but you need your people to listen to YOU. There is a feeling of division and separation here. There are only 3 people on the card and maybe it could show that there are three people here and two have to be defeated to get ones own way or to win a battle. Even if the battle is won, is it worth it? that is the problem. There is a sense of hollow victory here. Getting what you always thought you wanted but once you get it....?
Note. In my Tarot 2016 The American Presidency - if you note my first card in that Tarot for Donald talked about getting what you wish for and it was totally reversed asking really if this is something he really wants?
Even over the next while, I keep wondering whether or not Donald is going to have moments in his own head where he thinks....hold on a minute... is he going to be able to be unique, to be who he is? because
I see that he is going to have to bite his tongue many a time. He is going to have to watch all his 'P's' and ' Q's', think before he speaks.
He will need to take on board a great deal of learning and he has to refrain from ASKING questions he must just listen to what comes to him. What is shown/told/given to him. That is what Im getting but who knows I could be totally wrong.
I would like to come back and write in January because I think a lot is going to go on between now and then. There are those who will not accept him AT ALL.
Now one thing I have to tell you - Swords are thinking cards, they are also communication cards. This man has the 5 on him. He is the 'maker of bridges'. He is the builder and humanity is tied into this. Where there are war torn areas he is the builder. Many people do need to reel back the years and see the accomplishments of Donald Trump, his instinctive ability to build where no others would and to create something that gives others work and employment. He has had failures of course, but we must look at the ingenuity here to spot ways of 'growth'. He can spot 'growth' and where he can build to make that growth. His lesson is to use his ability to build and to give to others and not to hold anything to himself. There is no room for possession in these cards because there will be more joy in creating and giving to others.
At the moment this card 'falls short'. There is no 'Donald' in this card - there is no 'I' in this card, there is only a group of traditionalist values and ways of doing things. Is Donald traditional? in some ways he may be old school in his desire to work and 'do' but he has a unique element about him and its whether this is going to clash with the traditional element that is seen through the 5.
5 is a very important number with regard to this reading.
The Snake and the Dove link in to this reading. The snake might be Mexico being as its linked to the Country emblem (correct me if I am wrong) and the Dove is the peace sign but not for any particular place but WORLDWIDE. Peace is something that has to be perpetrated everywhere in every way. The Dove does appear in the emblem of the British Virgin Islands. I have no idea if that has anything to do with this particular reading its simply an interesting aside.
HOME: Home is very important. Home is going to be the most important word to Donald Trump
. He will be aware of rogues, rogue thinking, thieves and even 'time and space'. He will have to decide 'is this what he wants'. IS THIS WHAT HE WANTS? Is this really his calling? I do need to write more but I will save writing more until January 20th. I dont need to write anything in the inbetween because the 20th - 30th January will determine many things.
I would urge Donald Trump to continue to be nothing more then a 'maker of bridges' and remember how very important that sentence is going to be. There is always someone in the wings. There are always people ready to get their own back.
So a Maker of Bridges, a need for humbling, a need to conform is highly recommended
via this Tarot card.
Swords can be very enlightening and they can cause a lot of trouble. What I see is 'Nobody Wins'. That sounds strange to you reading but there is no battle that can be won where there is a winner. If there was a situation where War ever came up - it will be very clear that THERE IS NO WINNER. The Dove shows Peace and I feel that Peace is something that is going to have to be continually supported,and spread. Mr Trump himself may see this and understand the true need for the word PEACE and why PEACE has to be a world emblem. Never pick a fight with peace because peace is linked to Humanity. I feel from this card that Mr Trump will have many spiritual intuitions and some things will feel very clear to him. Perhaps an Epiphany?
I have not really gone into any depth just scraped the surface that I feel I am shown. However, I will add later. There is nothing else to point out right now.
The letter O will be very strong! as is RUBY.
EMPATHY.
UPDATED NEWS 15 NOVEMBER 2016
I will be writing more about the President Elect Donald Trump. For the time being I have printed some current news lines. It is all going to be very interesting indeed.
The New York Times reported that president-elect
Trump
has discussed the possibility of living part-time at his New York residence,
Trump
..
Trump quickly changes his tone toward protesters ... - Business Insider
www.businessinsider.com/trump-protests-riots-2016-11
4 days ago -

President-elect Donald Trump hastily changed his tone toward protesters ... for our great country," Trump wrote on Twitter early Friday morning.
Trump: I intend to achieve the 'ultimate deal' - Israeli-Palestinian peace - U.S. Election 2016
www.smh.com.au › World › Race to the White House
5 days ago -

How Donald Trump will run the White House will be very different to his ... to the boss about an issue would usually get what he or she wanted.
---
"He wants to drain the swamp, but he is going to find there is a lot of quicksand in the swamp. A lot of people in his party don't like him, and a lot of Democrats don't like him. He paid a price for running that kind of campaign."The new president will have to decide whether to maintain his fiery, divisive campaign rhetoric or work more quietly to cut deals
UPDATED 28TH APRIL 2017.
I think Tarot saw this when it advised that you have to be careful what you wish for.