I have been sent a link about this little girl found washed up on a beach recently.
Link to the story is here.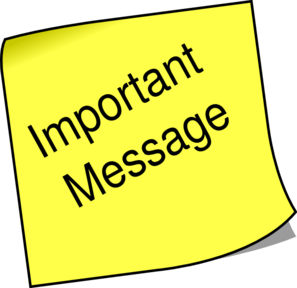 Please note that tarot will pick up
TRENDS /VIBRATIONS
of
PAST PRESENT AND FUTURE
-
it will pick up anything that is 'out there' true news or false news
- either way it can throw light on what is 'in the air' - please bear this in mind when you are reading the insights.
It is very important that 'readers' of the blog understand this, therefore one has to be very discerning when reading. Media news can put out stories that are not factual or are pre -mediated but Tarot can pick that up. It does,nt mean that tarot is wrong, it shows tarot can see what might be suggested. However when writing the tarot it may be taken as fact.
Tarot does not have all the answers or claim to solve issues.
All it can do is show what it feels may be of USE or point out possibilities.
Please always read the following
ABOUT TAROT ON THIS SITE
which is a useful article in respect of all the Tarot printed for Missing people/children.
TAROT
CANNOT
BE CONSIDERED AS
100 PER CENT ACCURATE BY LAW.
BABY DOE - BOSTON

I have looked at Tarot for this child. The problem is the 'disconnect' when looking at the photograph because I am not looking at a 'true' picture of the child. This picture was a reconstruction of how they feel the child looked.
When asking WHO this child is.

I receive the Ace of Wands. Obviously Tarot cannot give us the name of a child but we can be told other things. Firstly this child 'did not want to die' because I have been given a sense of duration and wish to continue when of course life force has been cruelly ended. The Ace of wands links with Judgement and clearly shows a few things to me. First intuitively I am given the word May or Maypole. I have the masculine virility in this card so possibly sexual elements MIGHT be here but certainly a man with a child 'feeling'. I feel also that as we are linked to Judgement here we are being told when asking who the child is that there are unlimited possibilities. Tarot is quite right...it is not possible to say WHO the girl is by name. However, we are linked to family in some way.

I feel like the little girl was tricked or deceived in some way. I see
a man here or someone with masculine personality
. Generally this is as I first saw some kind of sexual 'thing'. Even if the body has not been tampered with this card can
show a very forceful element of masculine energy
around the situation. The eyes on this picture do not have a 'soul' for me to read and makes the intuitive connection weaker then it would be for a true picture. This is a case of something that is 'not good' so no,
Im not feeling its just a case of falling into the water and drowning. I feel as though
it is a bit more than that.
She might be around the

age of 2 or 3

or shown those ages for some reason.

Letter B.

Seeing family and domestic problems here or

possible relatives might come up

. Im not sure how this links in I am only giving what I have. A males was seeking an opportunity with her possibly gratification of some kind or possibly desire could be here.
This could be a murder case.
A description I have - two in fact I will leave here.
Someone is described here as well built, quite hairy. The complexion, hair or features may be dark and the eyes are also often dark and penetrating. The face shape often square or broad with a short neck, often giving a squat appearance. Another description given is of someone who have a middle stature, strong , possibly big boned, lean rather than fat, brown ruddy hair, might be tanned, some thoughts of red hair here or sandy type of blonde. Getting crisp or curling hair. Not sure if I can sense fire at some point or heat. Hazel eyes possibly piercing, fearless confident sort of man. Possibly aggressive as I see boldness and fearlessness.

Might be more then one person involved here somehow.
I need to just leave this for the time being. I want to think about this case a little more.
Empathy.
UPDATED 12TH JULY 2015
FOR CONSIDERATION.
I always confer with Dee over every case in order that a map can be put together for missing persons.
Curiously, Dee informs me having read my report above that having looked on the map she found a MAYPOLE ROAD just 37 mintes away from where this girl was allegedly disposed.
https://www.google.com/maps/dir/Maypole+Rd,+Quincy,+MA+02169/Deer+Island+Road,+Winthrop,+MA/@42.2509373,-71.0029199,11z/data=!4m14!4m13!1m5!1m1!1s0x89e36355b7a92b65:0xfeb3988f01d4cafa!2m2!1d-70.99794!2d42.26405!1m5!1m1!1s0x89e36f9e3131860d:0xc6564d6ad99332a!2m2!1d-70.9549755!2d42.3515039!3e0
UPDATED 15TH JULY 2015
This report seems to reflect what I first felt. IE That 'it is not a case of this girl falling into the water and drowning;.
'Baby Doe' likely placed, not washed ashore, on Deer Island near ...
UPDATED NEWS 23RD JULY 2015
DNA Testing Could Lead Police to Family of 'Baby Doe'
UPDATED NEWS 5TH AUGUST 2015
UPDATED NEWS 16TH AUGUST 2015
UPDATED NEWS 10TH SEPTEMBER 2015
UPDATED BREAKING NEWS 18TH SEPTEMBER 2015


UPDATED 19TH SEPTEMBER 2015
It seems a few more facts have surfaced. Seems that Tarot has seen a few of them correctly, but we do need to wait and see what else is reported. The link below will show two people, the mother and boyfriend who may answer the descriptions given via Tarot. Note a family member came forward and as Tarot suggested, the Police feel this is a murder case.
We hoped against hope that her death was not a crime, the evidence suggests otherwise. This child was murdered," said Conley. "She was a true innocent, her very name means beauty