CARLITA YVETTE GENTRY-LOHMEIER
https://www.facebook.com/bamfiorg/posts/10151587241822912
Ingrid Patterson Praying for closure...Carlita Yvette Gentry Lohmeier... Missing since November 2009. 2 · July 12, 2013 at 4:54am. Debra McBooth-Parrish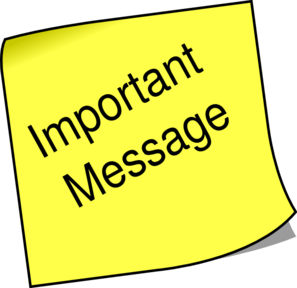 Please note that tarot will pick up
TRENDS /VIBRATIONS
of
PAST PRESENT AND FUTURE
-
it will pick up anything that is 'out there' true news or false news
- either way it can throw light on what is 'in the air' - please bear this in mind when you are reading the insights.
It is very important that 'readers' of the blog understand this, therefore one has to be very discerning when reading. Media news can put out stories that are not factual or are pre -mediated but Tarot can pick that up. It does,nt mean that tarot is wrong, it shows tarot can see what might be suggested. However when writing the tarot it may be taken as fact.
Tarot does not have all the answers or claim to solve issues.
All it can do is show what it feels may be of USE or point out possibilities.
Please always read the following
ABOUT TAROT ON THIS SITE
which is a useful article in respect of all the Tarot printed for Missing people/children.
TAROT
CANNOT
BE CONSIDERED AS
100 PER CENT ACCURATE BY LAW.
CARLITA YVETTE GENTRY-LOHMEIER
16TH AUGUST 2014
I have been asked by the sister of this missing lady Carlita Yvette Patterson Gentry Lohmeier (pictured above) if I could look at Tarot to see what it might reveal. Carlita is listed as disappearing on November 1st 2009. Her last seen location is considered to be Michigan, west side of Detroit near Fenkell/Hubbell. The detail of her disappearance has been that she left home 2 blocks away on Marlowe to go to the store on Fenkell/Hubbell, and never returned. Did not take Identification with her.
As always, I remind everyone that Tarot is an experiment and must be treated as such. Tarot is not based in Facts or Evidence, it is merely a metaphysical alternative to examine and produce trends that are given for past present and future. On many occasions, Tarot has been very predictive and in other cases quite accurate but it is impossible to say how it can assist until there are news/media reports that can support what has been seen. Therefore, I always ask that you read, digest and keep an open mind but always go to seek facts and evidences from other resources.

As I write this, I have no idea the background of this ladys life. I only have the details of her disappearance and where she was last seen and a photograph which I initially asked the relative for as I could not find one at first. But, this card! this is a clear indication that something has not quite gone according to plan. Its not suggesting there was a plan, only that whatever Carlita intended to do clearly has gone amiss
This card is a 7 and it could relate to timing or events or even a road route or number but I am inclined also to look at number 6, 9 and also number 3 and apply them in the same way.
I felt I had Eastpointe coming up here but it just might be the vicinity surrounding where the lady disappeared but railways, airport, water, rocks, stone, tunnels, hills, canyons and word bluff can come up here in this card and they may be in the vicinity or have some bearing on the matter. One thing I do seem to see is that this lady was involved in some kind of argument, altercation or disagreement at some time and though this became forgotten or died down or became an impasse it was it seems possibly part of the situation. It could be that she did not intend to be 'mislaid' for long or be gone long. However, the seven of swords can show someone walking away and being seen by two other people in a market place. The word POINT does link to our 'sharpness' in Tarot so perhaps a POINTE name might come up in some way.
This card is linked to the previous card which can suggests rogues, robbers or people of not good intention. There is also a church or some spiritual element here. The card is normally an East Card too but seems to be bearing to the West. It could therefore suggest on her way home something occurred but I feel there may be a couple of other people here.
There could be someone who withholds another person as these cards can suggest a kind of imprisonment also or it could just be the way Carlita feels about everything, its tricky to say. So whether that means someone has been involved in something like that or not around her or there is some other link, it could be possible. Drugs can come up on the first stages of this swords journey, though Im not suggesting Carlita is involved in that but I just write down the bits of information I can see and somehow it might give a few offbeat clues.
The situation I see to see is one where she cant get free of something and its a bit of a hopeless situation. So it rather feels like she might not have wanted an involvement with a scenario but found herself in the middle of it and unable to do anything about that. Swords are not the best cards to receive. Weapons are often on these cards but they can stand for names of places as well as the obvious. But sharp things or even trying to cut yourself away from a situation can appear here.
This card can really point out that the lady was taken advantage of but could not escape the situation and there might have been some feeling of confusion here too. I am also seeing some form of misunderstanding and perhaps even mistaken identity so Im not sure how that will fit into this or if it does as a realistic point to make. It is possible too that if this lady is linked to a male who seemed to be a bit unstable that there could have been a re connection of some kind.
Was there any gossip or slander around Carlita? Ultimately there could be an 'angry' man in the picture and I do see there is some reason to feel that some 'evidence' about a situation is 'not there'. Im sorry for the sketchiness of that but it is what it is. Maybe Carlita did not use her wisdom in a situation she already knew might re surface? I also note the reference to the airport and that it is not such a big distance from where this lady was last seen. Was she expecting someone to return herself? though my card is pointing out East it could be the word East as reversed we are also asked to consider North West, I always get nervous about the reversed cards because of course it could be the opposite direction but I will give this for the moment.
This card does point out various elements such as skeletal structures, bones teeth and joints, sprains, things to do with the heart and circulation problems. Names of places or descriptions that come up with this card which could assist are deep wells, quarries, mines or land that has recently been dug. Anything that relates to air or airports, hills or somewhere high or as a street name could comeup. The house if it is relevant can give names such as bedrooms, attics, the roof.
As mentioned there would be water in the area or a water name because this card is going to look at streams and lakes, fountains or springs, any water source or that which could contain or use water, taps showers etc and power supplies. Also surrounding factors or linking elements/vicinity could be deserts, woods, obscure valleys, caves, dens, holes, mountains, church-yards, ruined buildings, coal-mines, muddy places, wells, houses or offices.

Tarot cannot really directly name locations but I have cast this card to try to pick up some idea of location though all three cards do have to be taken into account. Again, we have not travelled very far from the first card. This card is a six and the number six might be a route, road or distance or even timing. Note that the Water element is strong here and that boats, ferries are showing up. It is possible to suggest a water place or names in places that might apply. I do wonder about 6 Mile Road but again it would be foolish to surmise anything as that road is in the circumference area of where this lady disappeared. Maybe there is significance for some other reason.
Everything including all descriptions given in the first card must be applied to this one too. So please read them together as the information is exactly the same. I have a suggestion it is possible that this lady moved or was 'moved'.

If I ask Tarot if this lady is going to be found, I would say yes she will be. It could be sooner then people think. Its a very swift card but it also suggests travel and movement. Its a 12 card so I would look at areas/routes/roads that are linked to those numbers. This card is South and also the number 3 so they are likely to have their own merit and value.
Does this lady have any links with somewhere abroad? or someone from abroad. Not sure why Im saying that but will just say it just in case. I am seeing a fast car here or something quick regarding transport. So I will put that in also.
I dont know whether this lady wanted to get away or someone did, either way I feel that there are indications here that Carlita will be found and that is all I can predict where that is concerned.
Im also getting a motorcyle bus car and/or train here. I think someone might have some information to impart who possibly people are not aware of. Also getting something about the University.
I hope something helps here, please remember to look at all the directions and information as it must be combined to fully get a picture.
Remember also Tarot cannot give FACTS it is simply possibilities. It is not guaranteed information and is a basic interpretation of what 'might be' not what 'is'.
Please check back for a Map of possibilities.
Empathy.
UPDATED 17TH AUGUST 2014 WITH MAP POSSIBILITIES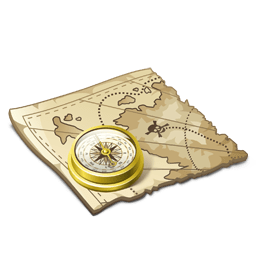 Maps are compiled following Tarot suggestions/directions which merely outlines
POSSIBILITIES
of all the areas that Tarot may be touching on or may be describing. They may touch upon areas connected to other people linked to the case.
Please bear in mind that maps cannot be guaranteed and Tarot can mean somewhere else entirely.CLICK LINK FOR TAROT MAP