PHOTO REMOVED FOR PRIVACY.
ROSEDALE — Police were looking for a teenage girl who went missing last month from Rosedale NY.
Destiny Butler, 14, was last seen at her home on Hook Creek Boulevard Feb. 21, police said.
She is described by authorities as a white, 5-foot-6 and 120 pounds. Police said she has green eyes.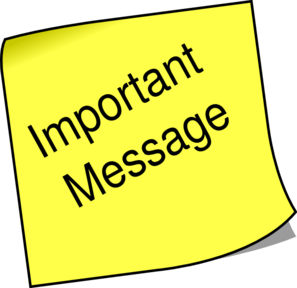 Please note that tarot will pick up
TRENDS /VIBRATIONS
of
PAST PRESENT AND FUTURE
-
it will pick up anything that is 'out there' true news or false news
- either way it can throw light on what is 'in the air' - please bear this in mind when you are reading the insights.
It is very important that 'readers' of the blog understand this, therefore one has to be very discerning when reading. Media news can put out stories that are not factual or are pre -mediated but Tarot can pick that up. It does,nt mean that tarot is wrong, it shows tarot can see what might be suggested. However when writing the tarot it may be taken as fact.
Tarot does not have all the answers or claim to solve issues.
All it can do is show what it feels may be of USE or point out possibilities.
Please always read the following
ABOUT TAROT ON THIS SITE
which is a useful article in respect of all the Tarot printed for Missing people/children.
TAROT
CANNOT
BE CONSIDERED AS
100 PER CENT ACCURATE BY LAW.
DESTINY BUTLER
4TH JUNE 2014
I have had a request from a family member to look at the Tarot for Destiny. As always I do ask that the notes on this page are read carefully so that it is understood what Tarot may be able to do to help. Nothing is guaranteed or can be verified unless news reports at a later date can confirm any of Tarot's suggestions. Tarot presents possibilities NOT fact and they are drawn from glimpses of past present and future trends.

The first thing I 'felt' regarding Destiny is that people do not 'get' where she is coming from which rather makes me feel that she sometimes has problems with authority or anyone that is laying down the rules. It is not said in a way to make her appear disobedient as that is not the point I am making. What I am saying, is that Destiny sees things a certain way and if others are pushing their views on her, she has to kind of dig deep to see if she feels what is being told to her feels right for her. Sometimes it doesnt and she might have felt others did not understand her at times.
Now this is a school/church/spiritual/organisations/clubs type card but it does represent a kind of authority and that has been rebuked. In some ways this card would tells us that two people might not have listened to advice. Who those two people are I cannot be sure. Whether it is two people who were advised ABOUT Destiny or whether there are simply two people involved here perhaps one being Destiny. The one thing about reversed cards is that they can cause problems and send us off the wrong path in life or alter it.
This card is number 5 but I think Number 4 may also come up here. These numbers might have a link to roads/routes distance or timing or indeed another significance but in this some kind of authority is rejected. I would concern myself about the reversed Emperor previous to this Heirophant as it can show someone who is really abusive and nasty. Often it can be a person who is laying down the law to us. It can also be a vehicle so I do have to point that out.

I am feeling a lot of negative atmosphere around this girl, and possible stalking elements MIGHT be present but its very unclear whether that is absolutely the case or not. I am not happy about the atmosphere I feel around her at all. I am seeing someone also who might be connected or outside of the family circle, some kind of contrarities are here, some problems of some kind but cant put my finger on what exactly. Obviously this child needs to be found and soon because reversed cards can create problems for the missing person who has them. My first impression however is rejecting authority of some kind. With this card can come the letter K or Key, quay or Lock.
Sitting next to a Lovers card, it suggests that 'something smells'. Whether that is an indication that there is something hidden or unknown here is by the by meaning ' something fishy going on' or whether in fact it simply means that this girl is hidden is open to conjecture. I am not pleased with the card because I know that there are two people linked or involved somewhere along the line. Albeit they may have given advice but or been given advice, regardless its not the right advice!
There is some kind of alienated connection here with someone. I feel this girl has disagreed with somebody, possibly even an argument and there may be a B. J. D or R here in initial of place or person not always the case but I will put it here anyway. It could be that someone including Destiny herself took the wrong action and that has created this situation. Destiny is very susceptible and vulnerable by all accounts according to this card possibly there is a situation also of being non conformist with either her or someone else. This could even be conflict with someone close or some other person. Sometimes there could be a father figure or someone older here, its not necessarily a man but often I see this card in that way but we must keep options open on gender. There is a need for social approval and acceptance. Was she bullied at school?
Im seeing a lack of protection. I am also seeing some kind of teacher maybe not in reality but the feeling of turning away from lessons or rejecting situations. I do think that two people might know more but are not really giving up their knowledge in respect of where Destiny might be. Again I could be wrong with Tarot's thoughts but that is what it gives.
South and East comes up but we have to bear in mind the card is reversed and may also be area names or part of an area name. Also possibly someone described as , strong and shortness. Broad forehead, large head - the eyes, mouth and lips are usually prominent. Dark hair or complexion - perhaps 'black, rugged hair' and 'gross hands'. Possible problems throat neck shoulders and area descriptions could be basements/cellars, places that sound like horses or link in other sounding words like Bay perhaps. Farm land/cattle land or pasture can come up. These may be simple descriptions around a vicinity other names of possible areas come up as Gardens, fountains, Bride/Bridal, fair, lodgings, beds, dancing schools, wardrobes.
Baldwin might come up or as a vicinity surrounding as a balding person is mentioned which may not be a characteristic but instead showing areas.

This is a water card so I would have thought that somewhere connected with water or in the vicinity might show up here. The number is 2 which shows there are two places/houses. The initials already have been seen in the first card given as people/places connected to a B J D or R as possible places in the vicinity. This card distinctly tells us there are secrets or something hidden here. There is someone who is not telling information. There is a female in these cards also possibility of drugs/medicines or something of that nature but not sure if its actually connected to this child or not directly. There is some kind of note or something written down. I feel that getting this card is telling us that someone is not coming clean.The colour Blue is here. There are also strange goings on for 28 days though whether that was at the beginning of this childs disappearance again is not clear only that there is a whole month where odd things might have happened.
Also the number 2 should be taken into account for roads/routes, distance or timing as well as the number 28. Something here about a 'teacher'? or maybe I am seeing rejection of 'old school' advice again here and going with ones own decisions? I do note that there are places with the word NECK in them north of where this girl disappeared but again Tarot gives vicinity as a radius of interest. Dark haired woman? or person. Possible apartments or even a bridge as I see two tall pillars.
Something about a Monday?
Spring, Valley, Rose, Bird, Ditch. Pregnancy? Name Will ? hungry? Its possible this girl might still be in Rosedale no guarantees. Rosedale Road, Pearl Street can show up in the next card so it is linking her around the area of Rosedale but Tarot is past present and future. Areas or names in areas can be the sea, rivers and places near ponds or waters - brooks, springs, wells, wash-houses, sea shores, marshy land, and names such as that. In houses it represents cellars, cisterns, bathrooms and places near water, fields fountains/port towns. The name Beth can come up.

Possible link to Garden City South. Not sure what exactly but again could be part of a search.
This card is number 9.
It promises a completion therefore Destiny will be found
. The number 9 could be a road/route/distance or timing. I see her alone near a building there is a garden there or that might be a name that comes up.
She will be found.
Thats all I need to say on that score. Tarot cannot NAME a LOCATION it can only give thoughts ideas about surrounding vicinity.
North direction or place or part place name could come up. Im seeing a school/farm or names like that also. Possibly a 'teacher' OR something about being taught a lesson??? something about September is coming forward too also South West. I am seeing pets/animals or dogs. A Wednesday also comes up.
This is a very brief reading and if this child is not found before September I will return to see if there is anything further to see. She will be found. It is wise to take account all the names/places that have been mentioned as Tarot can be trying to describe where this child disappeared as well as where she is and also can even connect places that link to 'others' or another person. Ie Will - Willis in names etc. Always worth bearing in mind though they could also be connections for other reasons. I do not insist that Tarot is correct. Time will produce results if Tarot has touched upon anything significant.
Empathy.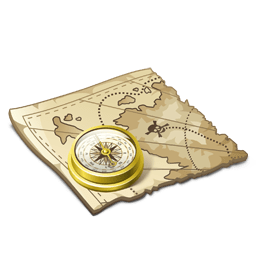 Maps are compiled following Tarot suggestions/directions which merely outlines
POSSIBILITIES
of all the areas that Tarot may be touching on or may be describing. They may touch upon areas connected to other people linked to the case.
Please bear in mind that maps cannot be guaranteed and Tarot can mean somewhere else entirely.


CLICK LINK FOR TAROT MAP