27 year old Carly Scott has been missing since Sunday, February 9, 2014 in Maui, Hawaii. Carli Scott is 5 months pregnant. Scott was last seen Sunday night at her sister's house in Haiku. According to reports, Carli Scott got a call from her ex-boyfriend on Sunday night saying he needed help after his car had stalled and needed help near mile marker 20 on Hana highway. Search efforts have focused on Hana highway between mile marker 20 and in between mile markers 27 and 29. Also, Carli's dog, who was with her Sunday night, was found at the Nahiku market place .
If anyone has any information on this missing woman case is asked to call Maui Police at 808-270-6516.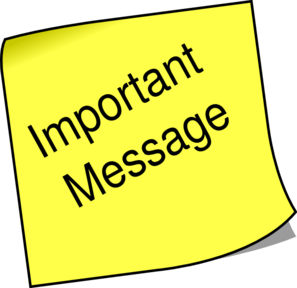 Please note that tarot will pick up
TRENDS /VIBRATIONS
of
PAST PRESENT AND FUTURE
-
it will pick up anything that is 'out there' true news or false news
- either way it can throw light on what is 'in the air' - please bear this in mind when you are reading the insights.
It is very important that 'readers' of the blog understand this, therefore one has to be very discerning when reading. Media news can put out stories that are not factual or are pre -mediated but Tarot can pick that up. It does,nt mean that tarot is wrong, it shows tarot can see what might be suggested. However when writing the tarot it may be taken as fact.
Tarot does not have all the answers or claim to solve issues.
All it can do is show what it feels may be of USE or point out possibilities.
Please always read the following
ABOUT TAROT ON THIS SITE
which is a useful article in respect of all the Tarot printed for Missing people/children.
TAROT
CANNOT
BE CONSIDERED AS
100 PER CENT ACCURATE BY LAW.
CARLI SCOTT
31ST MAY 2014
I have been asked to look at the Tarot for Carli as a private request. I must apologise that I have had some bouts of illhealth in May but have now looked at the situation. As always I ask you to read the Tarot notes on this page as Tarot makes suggestions and gives possibilities. These cannot be considered fact unless they are verified at a later stage. Possibilities cover past present and future elements.

Asking Tarot about the date in question, I am given the Wheel of Fortune reversed which is going to show a 'trip' that could in fact have been unwise or possibly a vehicle may be involved. However the whole accent is on some kind of delayed journey. It is notable that the cards are reversed and a stalker could be represented in these cards at some point or other.
It would be thought that perhaps the person could be someone connected to 'family' circle loosely or outside of it and the signs are not particularly pleasant if a stalker is involved. Could be a male with beard that has been shaven off or stubble. There may also be a financial issue showing here.
Of course getting reversed cards are not always fated to be 'bad' as such but the indictions are going to show something that is negative in some respect as certain cards could show respiration being affected in this journey. We simply cannot use our own free will when this card is reversed because its almost as though fate is against us, but again it can be to do with something in the past that we either do or say that we cannot 'take back' . Therefore suggests because of past actions something has occurred that we are powerless to prevent and a feeling of it being inescapable.
This might suggest that she wanted to get away from an outside influence that was bothering her and certain misfortune has ensued. Sometimes its possible that someone might have wanted to hide away or conceal themselves from certain people because its easier that way to deal with things, but at the same time we have to look at the situation that being hidden might possibly also be something a little more sinister and could involve a male. I have to consider the Wheel sometimes as a vehicle being present at some point, but also Im thinking of the word Hill.
When I have this card I need to consider the numbers 10 and 1 which could be route/road, distance or timing and its also possible that number 6 or 9 may show here. I feel as though there is some payback here or having been stuck in the middle of situation at some point and unable to 'make something right'. Were there any court matters lingering or some serious decision to be made? I just see being hidden away or concealed here. Im seeing certain conflicts of interest and a runaway train situation. Perhaps someone pointing a finger at someone else.
South West came to mind here but perhaps there is a full circle? or a return of some kind??
Also I feel depression and lethargy here and some form of illhealth, did she or someone else not want this baby as that is what I am feeling. There may be ill advice from two people perhaps a link to a K, key or quay and the word or possibility of Lock. There could be some resistance to wanting to go somewhere as a trip or journey has been delayed or stopped.

Generally this card is thought to be South whether in actual wind direction or name or part name of area. It is also thought that very strong male energy is connected to this card and being wands fights arguments and quarrels may appear at some point and later some kind of delayed court issue perhaps. Again we have the number 1 on here so Im feeling that might have some significance somewhere as a road or route but Im also getting that nothingness feeling as though we cannot add it to a road even though a dusty road might be shown somewhere here at some point. Sometimes this card can also represent a 'tool' of some kind.
Some indication that searches or some thoughts have been in the 'wrong direction'. Seeing a hill and river that runs through a valley or perhaps that is within the vicinity - also there might be hotel or sports fields or elements linking to that agricultural elements in surroundings too perhaps even an airport in the distance. I am seeing difficulties in conceiving or the need for professional supervision required so I do think this girl had problems with her abdomen.
Seeing East either as part of place or wind direction. Description of possible areas Sandy and hilly ground, newly built land or where construction work is taking place. Word Smith or shops. Land where sheep and cattle might be found, possible storage places also. Places where criminals might hang out. Also seeing the word Attic, ceiling, bricks mortar, plaster. Heat/fire or places that could describe that.

This card is a number 5 which may suggest a month or a period in time or perhaps a road number/route. It is the 5 of cups so it may show some sorrow in respect of trying to find this girl. I see the water and a bridge here and West comes to mind. There is some kind of loss here some kind of broken relationship or serious disappointment. I hope that does not mean that Carli cannot be found because there are new opportunities to find her but some might not going to lead to her.Also the number 4 which is a vehicle and also an abusive character thought to be male.
Was this girl depressed? these cards can also bring up drugs and suicidal feelings if not from her then from someone else and also alcohol could come up though I dont see that as yet but rather something a little later down the line or perhaps something mentioned whether or not it has significance.
Water is often strong in these cards also and unstable emotions/tears.
However overall I think there is a recovery here despite it all and I do think this girl is likely to be found. I hope so. Colours red and green.
I see the North East in this card but remember it is reversed and one might have to consider opposite directions. Here a character might be described as well built, body is large, generally quite hairy. The complexion, hair tend towards darkness, eyes dark and penetrating. The face square or broad with a short neck, or a squat appearance.
The reproductive organs come up here once again so I wonder about birth problems or even someone who might have had a lustful nature. The name Clay might show up, but when I see this card and taking into account other descriptions, this could be somewhere near water, or somewhere damp. Perhaps basement/cellar or building that is either in ruins or needs some repair or near one. Ponds, damp/boggy ground, marshland might show up here. Ice and Snow also figure as do pipes, tunnels or anything that represents sewers or drains. Black mud and possibly church elements or names here. Being in the dark? possible restricted movement.
Some kind of 'oppression or obstacles' to finding Carli. There are very awkard elements here and I do not speak of whether a person is found alive or deceased I only see problems.
I hope that this may assist in some way. Tarot is not fact please remember this and only offers possibilities unless something can verify it at a later stage. This is a very brief overview of the situation and of course if I have missed any important factor I will return to add. Meanwhile there is a Tuesday being mentioned in this last card. Please take into account information on all 3 cards.
Empathy.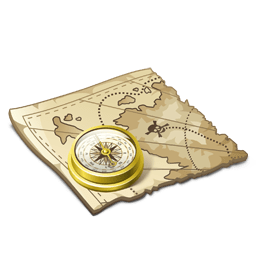 Maps are compiled following Tarot suggestions/directions which merely outlines
POSSIBILITIES
of all the areas that Tarot may be touching on or may be describing. They may touch upon areas connected to other people linked to the case.
Please bear in mind that maps cannot be guaranteed and Tarot can mean somewhere else entirely.


CLICK LINK FOR TAROT MAP
http://goo.gl/maps/envN0
UPDATED 5TH AUGUST 2014
www.dailymail.co.uk/.../Womans-jawbone-aided-murder-charge-Hawaii...
17 Jul 2014 -

Kimberlyn Scott speaks with a reporter in Makawao, Hawaii, on Wednesday, July 16, 2014. Scott's daughter, Carly "Charli" Scott, went missing ...
More updates here.
https://www.facebook.com/FindCharliScott
The ex-boyfriend of a missing pregnant Maui woman pleaded not guilty this morning to murder and arson charges in the case in the death of Carly "Charli" Scott.
UPDATED 24TH SEPTEMBER 2016
www.staradvertiser.com/.../prosecutor-describes-remains-of-missing-pregnant-maui-w...
27 Jun 2016 -

WENDY OSHER / SPECIAL TO THE STAR-ADVERTISER. Steven Capobianco is Carly Scott's ex-boyfriend and father of her unborn child.