www.huffingtonpost.ca/tag/laura-babcock-missing‎
The parents of missing Toronto woman Laura Babcock remain hopeful their daughter is still safe, clinging to the belief she simply isn't ready to retur.
Please note that tarot will pick up

TRENDS /VIBRATIONS

of

PAST PRESENT AND FUTURE

- it will pick up anything that is 'out there' true news or false news - either way it can throw light on what is 'in the air' - please bear this in mind when you are reading the insights.

It is very important that 'readers' of the blog understand this, therefore one has to be very discerning when reading. Media news can put out stories that are not factual or are pre -mediated but Tarot can pick that up. It does,nt mean that tarot is wrong, it shows tarot can see what might be suggested. However when writing the tarot it may be taken as fact.

Tarot does not have all the answers or claim to solve issues. All it can do is show what it feels may be of USE or point out possibilities.

Please always read the following

ABOUT TAROT ON THIS SITE
which is a useful article in respect of all the Tarot printed for Missing people/children.

TAROT CANNOT BE CONSIDERED AS

100 PER CENT ACCURATE BY LAW.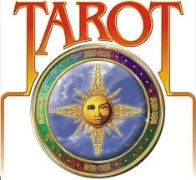 LAURA BABCOCK
15TH NOVEMBER 2013
I have had a request to look at the Tarot for Laura Babcock. Laura Babcock, 23, was last seen on Tuesday, June 26, 2012, at 9 p.m in the Queen St. And Roncesvalle Ave. area on June 26, 2012 after ex-boyfriend Shawn Lerner put her up in a hotel. Her last phone call was made to Millard on July 3.

Like most requests it is often some time has gone by before Tarot is written. It all depends when I receive the request and what time I have available as family requests come first. All I am able to do is write down what I see. I always hope something will be useful but bear in mind NOTHING is factual and Tarot is written for possibilities only. Please read the notes on this page.






It does seem that Laura made a phone call on July 3rd so I am torn whether to write in respect of this date rather than her missing date. I will try to look at Tarot from the July date to see what happens but Tarot is likely to take everything into account due to it looking from all perspectives.

The first card that I have for Laura is the Fool. I do think of this card as a 'not thinking' card so in its own way it can be taking off without concern, direction initially appears to link to North West. There should be some belongings taken with Laura - packed to go somewhere they do seem to appear to be with her.

With this card it often signifies rocks and cliffs whether in names or otherwise but with this card we also have other clues which could be linked somehow whether it turns up in names or description of places. Those clues are deep wells, quarries, mines land that has recently been dug. Also places that are high off the ground or up above so we could be talking about hills, or land that his hilly.

Because of being 'up high' and bear in mind its an air card so the word Air could come up here, we have to consider the roof, attic rooms, eaves, or places towards the upper part of the house if needs be. We also link in to water supply with this card and that can represent any form of water in a name or place. ie, fountain, spring, or in a house taps showers even swimming etc.

But the first card does not represent anything untoward specifically only that there is a THINK before action given so perhaps its a way of saying that Laura might have thought twice about something or going somewhere because there might have been a problem lurking.

However, though it might show an innocence here this card is not always nice as it can show a trickster element or an unseen element. The idea would be that there is an air of innocence initially, a fresh start, or new beginnings, even going to someplace that is different perhaps, like a tourist would , the entire element is simply trying to tell us that we are at some kind of crossroads and we are trying something out or doing something new without thinking too hard about it.

In this card we can be pretty enthusiastic so we are not really going to look at the negative side so anything we do we are doing it without acknowledging that it could go wrong or bad. That is what I see. I do note though that this card can affect our leg or legs. We can go lame with this card and its possible we could be picked up by vehicle not always but its a possibility. We could be linked to a B or J D or R either in name or initial.

There is a feeling that there are a lot of secrets or things that might not have been said or told to anyone else or at least selective few. So it might indicate that Laura had some plans that perhaps she was not going to divulge or that there is a piece of paper in form of a note somewhere but it might not act as much of a clue? It might be referring to the phone call yes thats possible as it is a form of message but clearly Laura is still missing so that has not reaped result?

Im not sure of the current position. However, we do have those initials if they are useful. Was Laura pregnant? This card can link in to breathing problems or bones, teeth, joints and skeletal structure, sprains and fractures affecting the joints. There may also be some links to deserts, woods, obscure valleys, caves, dens, holes, mountains, church-yards, ruinous buildings, coal-mines, muddy places, wells and houses or offices.

There may be someone here who might have an argumentative personality or a person at least who might be described as middle stature pale complexion , muddy, eyes small and dark who appears to look downwards. There may be a broad forehead, black or untidy hair, largish ears, thick lips and nose, beard stubble. There may be a tool like a shovel. How this would link at the moment I am not sure but those are the characteristics I would give for this particular card. Also a circle or turning point.

I really feel as though there was a choice to make for Laura which might have been an important decision but Im feeling that it could have been a 'what have I got to lose' type of reply to herself.

So maybe this card is telling us she might have taken a risk because the outcome is somehow not considered by making the move or taking the choice. But, I think that Laura might have trusted a situation. Theres always a dog or a wolf in this card as a word of warning as thought to say 'are you mad'. Unfortunately with that risk element we have to think about 'hidden' elements.

Being hidden herself or out of sight can even mean basements, cellars, drains and they then boggy elements, restricted or confined spaces etc or somehow linked in a way or connected to that. Its not always the case but it cold show up and the dampness can come up here which would bring in the water element. Abandoned places or really rough buildings whether ruined or otherwise too can also show up.

I would hope that the 'hidden' element are just secrets but Ive given what I can here and I have to say that there are uncertainties involved. I think they are uncertainties in respect of Laura not fully considering an action. I could be wrong though. Travel adventure and journeys are seen here. Though we have a zero here we must also consider number 21 and also number 3. That could be numbers of significance, distance, timing or routes etc. It could be that Laura was not looking where she was going or that Laura was warned by friends or family not to contemplate something. The warnings do seem to be there anyway. Everything feels a bit sudden and premature.
The colour yellow.





Its always a big responsibility hoping to pick out location as of course Tarot cannot name a place as a rule. All I can do is give what I have. Again cards are past present and future and it might even be that destination is on the other cards too. We have to consider them all to see what makes the most sense given what is known.

When I see this card I have to note the first thing is that it is normally thought of as a water card and on this card is the number 12 which reversed is 21 or the number 3 which is something that came up in the first card too. Now if this card was upright, I would think of boats, lakes, lovers, or even friends but as it is reversed I would begin to feel uncomfortable about it. It seems that she might have been invited to go somewhere with someone but should have checked with a third party. However that is all reversed here.

Im wondering about a water name. This card predominantly is West as an upright card but North and North West are still significant. When I give directions I am not sure if it is her starting or ending point from where she was last seen so its wise to look at a radius. I can clearly see that Marilyn Bell Park would be on this map and bells are within the early Cup cards as are islands on the four of cups. I have to say that most of this card is referring to the water, except perhaps for the 'feet' element so looked towards Runnymede feeling it is an action of the feet or perhaps Rockcliffe, College Rd, if they have any significance. Maybe as part of the journey? there may be some kind of link to schools/universities.

However, I am not sure if I can see a number correspondence. This card is going to give us a deceptive lover. Drink, drugs might come up, but clues that I am given on this card are White or Silver, fishponds, rivers, springs, watermills, , wells, marshy or watery ground, moats, springs, the ocean, and all places near to water inside or near a house. Churches, the airport might be in view.

Seeing someone crouched down.
A love them and leave them type character here too.

To be honest a love relationship here if in these cards is not a good one as there is a lack of committment for one of them and there could be a bad character here who is very smothering or even capable of such as the character I feel I see if its going to have any significance at all is not a good person at all and if an ending of a relationship was involved they could be quite angry and even violent. Its all possible as a person, but the pointers for where this girl might be are linked I hope to the clues given so far or whatever comes out in the third card. Maybe a relationship came to an end as I see a dis union here of some sort and there might be a bridge somewhere.





According to this card Laura will be found. The problem is always when and the only clue I have here is a 4. Wands are thought of as weeks but as this is the search and find card it could also include anything that has been found or searched to date. The 4 itself could be a route so look on the map for the 4 route or a 4 in the route also it is worth remembering that the 4 could also be a timing in itself,

such as 4th month from any period or perhaps even Aries/time April might come up.

It is very difficult to be precise with this.

However, no doubt she will be found because I know this card is positive for that at least. This card always looks to me like somewhere near a bridge with water/moat. I could be wrong but even gates could be on a property. That being said - there are many possibilities on this card, such as new home, boxes, moving etc but that could all relate to Laura in her original card and what her intentions where. This card is a hotel card too and often it is thought that nearby there are sports links, whether thats football fields/stadiums or whatever and it is also thought to be inland from the ocean/bay or could be picking out a place she frequented at some point.

Elements of water are still in this card. Take note of the 4 though as this could be a distance marker from that place too. Again its very difficult to pinpoint the where and only after a person is found I read back and see what Tarot was hoping to explain. Its never far off but it will describe every place linked to this girl thats the hardest part diciphering which is the start and ending point.

This card is always known as a SOUTH card . It can relate to childbirth, to the word V or Victory. The other cards might even pick out Downsview as a place of interest too. Again this is very very difficult. All I can say for sure is that she will be found. My card here tells me she has been found but I have not seen anything to suggest that in google news. So maybe something was found and I dont know about it?? this card is talking about family or some family bonds and ships/boats can come up here, certainly a reunion is foretold so I do think she will be found. South came up but I also have the word East whether in direction or name.

Descriptions of people or perhaps even partly to do with places are these clues which may or may not be places already searched - colour Red or red complexion or hair, tanned. slim body, long neck large bones medium height strong body, baldness or thin hair. Im seeing heat or hot places, also burns/scars ? Farm land where there are sheep cattle, sandy/hilly ground, newly built land or where construction work is taking place. Farm land or places where criminals might be. Bricks and mortar, ceiling plastering or roof or attics etc.

Ash, and the word Smith, so perhaps Smithfield? I dont know where searches have taken place but I have given what I have and no idea if it will help. I hope it does.

Please remember that Tarot links not just to the person but anything connected to them. It offers possibilities and NOT facts in a past present future trend. Please also remember Tarot is an on going experiment do not expect every detail absolute it is still infant days for location.

Empathy.
PLEASE CHECK BACK FOR A MAP OF POSSIBILITIES.
UPDATED 17 NOVEMBER 2013 .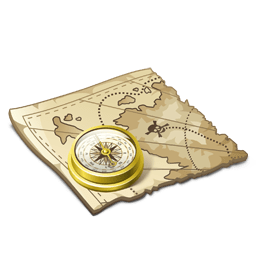 Dee has compiled a map following Tarot instructions/directions which merely outlines POSSIBILITIES of all the areas that Tarot may be touching on or may be describing. Please bear in mind that this is not guaranteed and Tarot can mean somewhere else entirely.


CLICK LINK FOR TAROT MAP
https://www.google.com/maps
UPDATED DECEMBER 10TH 2014
I have to apologise that there are so many cases to update here on the blog notwithstanding the new cases that need to be posted.
I see there has been quite a bit of news about Laura since my reading I will put the latest which is suggsting that in APRIL THIS YEAR Laura is thought to have been deceased. It has also been suggested she was deceased before declared missing. Some of the report does explain some of the Tarot quite well with the detail that has been published.
I will move this case to the FOUND SECTION but with a caution note as of course Laura does not appear to have been found in person so it is still pending in outcome. I will try to keep updates here too.
Below a selection of reports. The first is the latest.
www.thestar.com/.../tim_bosma_murder_case_laura_babcock_dead_bef...
12 Apr 2014 -

Thomas Ryan can't help looking at the picture of his niece, Laura Babcock, the one smiling out from the missing person's flyer posted in the ...
www.torontosun.com/.../laura-babcocks-parents-still-waiting-for-closure-...

10 Apr 2014 -

The day started for Clayton Babcock with an early phone call that police ... The couple, who's daughter Laura Babcock has been missing since ...

toronto.ctvnews.ca/missing-woman-laura-babcock-had-romantic-relation...

4 Jun 2013 -

Mike Carbone gave few new details on Laura Babcock. She was last seen in June of last year, and according to phone records, police said she ...

www.cbc.ca/.../police-say-laura-babcock-had-relationship-with-bosma-ac...

4 Jun 2013 -

Laura Babcock, a missing 23-year-old woman, had a relationship with Dellen Millard, the man charged in the slaying of Tim Bosma, Toronto ...