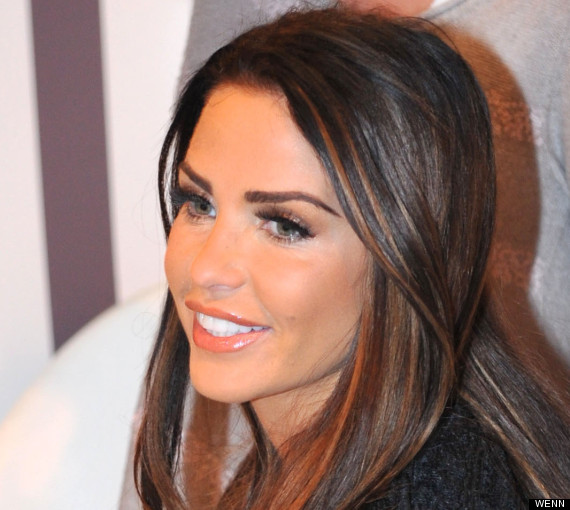 Very often I write miscellaneous Tarot and on occasion it is in respect to celebrities. They may have caught my eye in the press. Katie Price has been looking very fresh and happy in recent times and I often frown when I see the comments that are made about her. I actually feel it is very unfair for outsiders to judge a person by a photograph or by 'what they believe' the person is like. Katie is actually a very astute business woman and creative and smart. I wondered what the future might hold for her at the current time.





Its a great card. A huge thumbs up for business, fitness, health, births, fertility and whatever she decides she wants to do. I think that Katie will 'wait' before she decides the avenue to suit her best and she could be involved in more then three projects.

Its even possible.....

.she might buy another property or move home.

Its not always the case but you never know it certainly is a card that can take us to considering it and there is another holiday here. Very generalised? yes I agree but overall its nice to just turn up a card that is so positive and vibrant. I love this card for her.

Katie appreciates that 'not everything works' in her projects and she does accept that when she has several ideas on the go that inevitably not all will meet with public support or approval but even so, I still see her being very inventive and creative and possibly there might even be something to do with 'fitness' or 'health' or even 'gyms' here. Katie wants to be fit, look fit and stay fit and I see her concious of her health regimes.

Katie could even get pregnant again sooner rather than later so if that did happen I would not be surprised. Katie has already suggested that more children are on her agenda. She is not kidding!

Theres a lot of personal growth in this card laced with adventure and enthusiasm and plenty of new beginnings in store. Businesswise and artistically Katie is going to be at her best, even travel is indicated. Shes ready for anything now because there are very important changes in Katies life that either come as opportunities or that she will make for herself. Some things might seem a struggle but I do think that the potential to go into new avenues bodes well.

There is an indication of a kind of new harmony and peace in Katies life. Its almost as though a jigsaw puzzle piece finally fits for her. Its a good feeling and Im pleased to be able to see that. A new kind of job or career twist might present itself for Katie and I just see that there will be some angles that are possibly unexpected.
I like this card for her.

There have been so many unwarranted press releases in the past that created a lot of unhappiness and attempted to de -stabalise everything Katie had achieved. People forget that if there is a mastermind behind a project, it is often her that has created it. I do think that Katie deserves her dues and I hope that she will spring forward and silence the critics with what I see in this card thats for sure.

There seems to be some wonderful news for her and it will come in form of some kind of communication but at the same time I even see the possibility of some social work. Im not quite sure how that will present itself but we will have to see. Maybe she could be a 'teacher' in some way. I do feel that Katie has a lot of vitality and should take the bull by the horns and use her imagination to carry her into the future.

It is a brief outline but its positive and I am pleased to see her looking happy and relaxed.
(Picture of card expired)

This card does tell me that Katie has to believe in herself and it also shows a deep committment within relationships so it heralds well for her at the current time. It also tells us that Katie will shape and hone herself into the person that she always felt she wanted to be so we might be seeing the Katie that often was just beneath the 'top layer'. Im delighted by that and for her. Everything really could come up roses in the Spring going through August.

Lets wish her some good luck. Katie is blossoming into the lotus flower and I certainly feel that as an ambitious person she will find ways to her goals whatever they may be.

EMPATHY
NEWS UPDATE NOVEMBER 11TH 2014
Some interesting news regarding Katie who has just had a little girl and named her 'Bunny'. Seems Katie did sell her house and move into a rather nice mansion! So Tarot foresaw her new property.
www.mirror.co.uk/3am/...news/katie-price-buys-new-mansion-4463372
19 Oct 2014 -

Oct 19, 2014 08:03; By Katy Forrester ... Katie Price has bought a top Tory minister's former lavish mansion. ... Katie moved into her new home last month with Kieran and her five children after the couple decided to give it ...
www.dailymail.co.uk/.../Katie-Price-reveals-s-decided-call-baby-daughter-...
15 Sep 2014 -

Big reveal: Katie first unveiled Bunny's name in last week's edition of OK! ..... six weeks after giving birth At Glamour awards; Train like an Angel!