TEMPE, AZ - The desperate search for a missing Tempe teenager has just passed the one month mark. Adrienne Salinas was last seen around ...




Please note that tarot will pick up

TRENDS /VIBRATIONS

of

PAST PRESENT AND FUTURE

- it will pick up anything that is 'out there' true news or false news - either way it can throw light on what is 'in the air' - please bear this in mind when you are reading the insights.

It is very important that 'readers' of the blog understand this, therefore one has to be very discerning when reading. Media news can put out stories that are not factual or are pre -mediated but Tarot can pick that up. It does,nt mean that tarot is wrong, it shows tarot can see what might be suggested. However when writing the tarot it may be taken as fact.

Tarot does not have all the answers or claim to solve issues. All it can do is show what it feels may be of USE or point out possibilities.

Please always read the following

ABOUT TAROT ON THIS SITE

which is a useful article in respect of all the Tarot printed for Missing people/children.

TAROT CANNOT BE CONSIDERED AS

100 PER CENT ACCURATE BY LAW.
11TH AUGUST 2013


I have a request on the blog to write Tarot for Adrienne Salinas. Adrienne has been missing since June 15, 2013 from the area of Brown and 5th Street in Tempe, AZ.

Please make sure to remember that Tarot offers possibilities and NOT facts. Tarot makes no guarantees but may produce something useful which if so, will be validated at a later date.

Please also read the notes which show that Tarot covers past present and future events.





Much has been written about Adrienne and I briefed the story regarding her car. Theoretically, the two of pentacles does show wheels and can indicate problems with tires but bikes can come up in this card too, so we could put forward wheels one way or the other. However, this card moves on from that. First we are given the number 2 or number 3 which could be routes/distances or have another significance. The card is generally thought of as North.

This can change when reversed but I will brief that shortly.
Generally

there is always a concern for physical safety when pentacles are reversed.

There are also indications of financial problems or not having enough money for something, indeed also it can represent being robbed and roguery or theft of some nature. So those kind of influences can be seen on this kind of card.

Here we have a card that is telling us about frustrations and delays and even a lack of patience. There is a feeling of being undermined, under rewarded or criticised but this could come at any time. I would rather feel that there are three people here at some stage or not receiving help from others as being a teamwork card suggests that plans to do something were thwarted.

This kind of card seems to give me

rural areas

even farm areas can come up here but also links to school and colleges.

It can in some instances show a change of location also.

These cards can lead to being

alone in a rural area too or abandoned.

In this card there are water elements or even possibly a bridge as foundations can come through with this card

or with buildings in some way.



Homes office buildings and sheds etc but we are given certain keywords that can represent names or places in the vicinity which if that is the case they would be described as farms, farming equipment, wood stores and places where farm animals roam or

bare land, barren fields,

land

bushy and thorny

and direction given is

SOUTH whether in name or wind element.

Sails and Ships also come up or places where you store things like this, so perhaps near water/boating etc.

There are borders and boundaries in this card because they show in the ace such as gates/walls/divisions, fences, garden areas because of the earth element, but also can show church yards, ruins or confined spaces even if it is in rooms or closed doors. Also waste disposal can show up.

Deserts,

woods, obscure valleys, caves, dens, holes,

mountains,

coal-mines, sinks, dirty or

muddy places,

wells and houses or offices also come under this card. So any areas that link here might be useful though it must be considered they are given either in connection to Adrienne or some situation/links to another.

One thing that I do seem to see is that there is a destination problem so wherever she was going she may have been delayed on the way. I just see that plans were made to be broken here.

In this card we can get descriptions of other people though I am not sure if they bear significance or not but someone could for example be described as somebody very dark haired or someone who has dark hair but lighter elements within it.

This card can often bring in skeletal elements.


I would have felt that

this girls security was threatened.

It may not be the case but that is how I would feel this card speaks to me personally. I might need to look at a map and will try to do that shortly. These cards can lead to a negative male - perhaps someone to do with a business.





This card can be exactly what it looks to be -

a Hill

or Summit or Peak or

names like that

. This card is theoretically looking West and it does appear to be dark. The number here is 9. This card shows 'hiding' or being 'concealed'.


There may be a lot of rural ground with a stream running through, the colour WHITE comes up here as do links to

bones/dental elements.

I can see a car in the Chariot card. This card shows the words light or bright but certainly

hill

or something of that nature. Tarot cannot name places as most are aware but it does try to describe things.

This card tells us that 'we went to see a man' - but this card is in the 'dark'. It suggests we went on a trip. I have also noted with this card that

camping,

campus, bridges, holes and

hills

can all come up on it and have done as does

being off the beaten track.

This is also thought of as a 'sexual' card as it does often imply 'touch'. It shows a person who may wear a beard but ultimately it can suggest being alone.

On occasion it has also come up for attics or ceilings because it is showing us somewhere high and we have to consider that also it shows us a roof and a roof could even be decking - it suggests something 'covers' or may be over our heads. In the picture the hermit looks West but is overlooking the town. Im not sure if such a place can be considered?

The south west comes to mind BUT this can be starting or ending point.

Vets and pets come up in this card or maybe dogs. But, the feeling I get here is agricultural, or storage areas, offices, or near cornfields or perhaps corn in a name. Health matters do come up here maybe even health centers but it can be seen.

Also a market - as shops, markets, fairs, schools, common halls, bowling-alleys, tennis courts can come up so perhaps some connection with someone or at some point. Again will look at the map here. Initially being concealed is my first thought here. I note from the map having just looked that Peoria is North West but it does stand out to me a little - also note red mountain way and the river running through and university drive. So this all seems to figure. Not sure about the number 9 at the moment though unless its a distance.

There is a 19 area near Tucson and an 8 South West of Phoenix near Mexicali but I cannot send people on goosechases as these could just be surrounding areas.





This card really is to do with search and find, bear in mind this entire Tarot is a very brief look but here

we are told ANYDAY Adrienne can be found

- so we are not being told exactly when only that it can be anyday. The card is a one -

number 1 therefore is important

. It seems on this card that there is a container, this container also appears in the first card so would produce the thought of being 'contained' whether in a container or that she is contained in an area for whatever reason.

This card also gives an M or W whether for an initial or as monday or Wednesday for some thoughts, but also there is some link to three friends for whatever reason that shows itself.

I understand that Tarot advises that we should be looking at West and Water? so perhaps a white bridge and a river running through comes up here. An island also shows and a tree name. So I give that also. It may be

that someone gives an unexpected message or some unexpected news comes forward that may throw some light on the situation as that is here in this card.



The word Dove comes up here.
It does not really give me the impression of being too far away from home ground but that could also be reflecting where the searches have been carried out.

A lot of water here so maybe in water name or water nearby or some indication of water in another way.

The colour silver and the name Bell can often appear and again some link to either a group of ponds, or

water elements

and

a Hill name

or a green hill?

I do think that Adrienne will be found.

There will be co operation in order to do so.

Brooks Springs and element to do with water, weather Beach or Bay or fishpond, all names that might help.

I think she has been hidden but there will be windows of opportunity to find her

and I think she will certainly be found.

I cannot comment on health matters so I do not include that here.
Tarot only offers possibilities and not facts, please remember to read all cards together as they combine information.

Empathy.
UPDATED WITH MAP POSSIBILITIES 13TH AUGUST 2013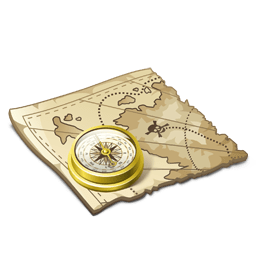 Dee has compiled a map following Tarot instructions/directions which merely outlines POSSIBILITIES of all the areas that Tarot may be touching on or may be describing. Please bear in mind that this is not guaranteed and Tarot can mean somewhere else entirely.


CLICK LINK FOR TAROT MAP
https://maps.google.com/maps
UPDATED 15TH AUGUST 2013
AUG 15, 2013: Skeletal remains found in Apache Junction possibly those of Adrienne Salinas; Desert search under way APACHE JUNCTION, Ariz. – An extensive search is under way in a desert area of Apache Junction after the discovery of skeletal remains that might be those of Adrienne Salinas, the Tempe 19-year-old who has been missing for two months.
http://www.azfamily.com/news/Skeletal-remains-in-A...
UPDATED 16TH AUGUST 2013
Reporting very sad news. Condolences to the family.
www.myfoxphoenix.com/.../body-found-in-apache-junction-may-be-adrie...
28 mins ago -

Authorities say

skeletal remains

found in a desert area on the eastern outskirts of the Phoenix area might be those of a missing 19-year-old ...
The searchers plan to return early Friday to cover the remainder of a four-mile
wash,
said Sgt. Mike Pooley, a Tempe police spokesman.
Authorities said it remains unclear where the body originated from
because of recent flooding
in the area, near the base of the Superstition
Mountains.
There was significant flooding on July 21.
"We don't know where the body came from," Pooley said. "Part of the objective today is to find the originating spot.''
Officers with the Apache Junction and Tempe police departments and FBI search teams spent Thursday morning
scouring a desert area in
Apache Junction after
the discovery of skeletal remains
believed to be Salinas.
The remains were found just
south
east of Highway 88 and Lost Dutchman Boulevard on Tuesday, Aug. 6. A property owner made the discovery
near a wash
on his land near
Foothill
Street and Goldfield Road.
www.usatoday.com/story/news/nation/2013/08/15/missing.../2660285/
2 mins ago -

The roommates of Adrienne Salinas, shown in this image provided by the ... Adrienne Salinas, 19, has been missing since an early Saturday ...
More than 100 people, including volunteers, are searching a wide area, concentrating on 6 miles of a wash and
private property around the streambed that is dry except after heavy rains.