NO PICTURE AVAILABLE
The parents and friends of Tomislav Capak, have never succeeded in finding out the reason for his mysterious disappearance over three years ago. He was employed, from a well to do family and everyone remembers him as a bright and cheery person. His best friends recall that he did not like to talk about his problems, as though he never had any. They are even a little angry at him for the way he left, for not turning to them for help. Tomislav Cacak, an only son, disappeared on 30 December 2000 after telephoning his parents to let them know he was on his way home. When he had still not arrived by morning, his parents reported him missing to the police.

Please note that tarot will pick up

TRENDS /VIBRATIONS

of

PAST PRESENT AND FUTURE

- it will pick up anything that is 'out there' true news or false news - either way it can throw light on what is 'in the air' - please bear this in mind when you are reading the insights.

It is very important that 'readers' of the blog understand this, therefore one has to be very discerning when reading. Media news can put out stories that are not factual or are pre -mediated but Tarot can pick that up. It does,nt mean that tarot is wrong, it shows tarot can see what might be suggested. However when writing the tarot it may be taken as fact.

Tarot does not have all the answers or claim to solve issues. All it can do is show what it feels may be of USE or point out possibilities.

Please always read the following

ABOUT TAROT ON THIS SITE

which is a useful article in respect of all the Tarot printed for Missing people/children.

TAROT CANNOT BE CONSIDERED AS

100 PER CENT ACCURATE BY LAW.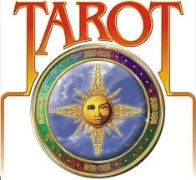 TOMISLAV CAPEK
4TH JULY 2013
I have been requested in theTarot request here to look at the Tarot for Tomislav Capak. Unfortunately I could not open the link and the only information is what I have found above but there is also no picture to work or meditate with. That wont be a problem as such as I will just write down what I get from the Tarot and hope something helps.

Location is very difficult and there are no guarantees made in that respect. Remember to read notes on this blog regarding the Tarot as it will tell you what it can/cannot do. Possibilities are offered not Facts. Please bear that in mind. Tarot is an experiment.





The first card I have for Tomislav is the three of cups which rather suggests grouping with friends or three friends and having a good time/party. There appears to have been an invitation on the 'ace' to suggest this and a union of two people that become a group possibly three. However, first of all I want to look at the fact that this card is WEST and that the number is 3. This may indicate a route/distance or direction. Water is the basis of this card as is liquid. This can suggest alcohol but it can also suggest areas with water in the name or that there is water nearby. It is a fairly upbeat card.

I am also receiving an M or W which could be initials of people or places, 5 streams of water, the colour silver and the word bells. There is a 'tree' name and an island on this card. It can represent being alone at some point or refusing to 'join in'. It could suggest that anything offered to the person is refused. I sense some 'boredom' or 'apathy' in this card. On the other hand if it relates to relationships of any kind this may be the mood on the downslide.

I am seeing a water area with a white bridge and being away from home possibly seperated by a stretch of water or emotions.
This entire card really is fine in itself not really giving out anything negative but if the negative side were to creep in it could show a lot of inner depressive tendencies or links to drugs or alcohol or doing something stupid due to excess partying and possibilities of gossip that might be damaging.

Though that is not clear on the surface of this card it is a lurking factor that might come into play. One could totally lose their head and think negatively about everything if they wanted to. There is a link to October in this card or perhaps the significance here is trick or treat?
I am also seeing a 'container'.
Someone might even be pregnant in these cards or perhaps there is a relationship here with a female.

I do see home signs in the card as these cards do travel that way but I think there is an invitation here whereby it could be to a lake perhaps with someone he likes the company of. Boats can sometimes figure here but not always unless there is a boat name.

There are signs of a timorous nature and prodigality here and not wanting to get involved with things. Im just feeling that there could be links to others perhaps friends that might assist as the whole journey of this particular card is not giving me anything untoward on the surface though the underlying cards could promote difficulties. I am not seeing signs of attack in this card but that being said there could be emotional connections with other people that have contributed to this disappearance as I just see it leading back into friends and family. I will need to see the other cards.

I am linking in to the direction North.

All water elements are here and vicinities that might link to the following keywords might assist and they are the sea, rivers and places near ponds or water brooks, springs, wells, wash-houses, sea shores, marshy land. Cellars cisterns, bathrooms and places connected to water. Other links fields, fountains, baths, , highways and desertplaces, port towns, rivers, fishponds, standing pools, boggy places, common shores.





Looking at thoughts of location which could appear in all the cards (hence they need to be read in conjunction) this particular card seems to show South in direction or towards the South East. Notice that is a vehicle in the picture and with the cloak on it is showing that if it has not been found it is 'hidden'. This card being a 6 card may show routes with 6 in them roads/areas etc.

The feeling here is getting a lift or giving a lift as there is a thumbs up hitch hiker sign here. Again I am seeing someone waiting at the side of the road and taking opportunities here to do so. Possibly a car travelling at speed.

This wands card can show sporty elements such as football fields or anything connected to sport fast cars, gyms , it can also show a new home/building or a motel. It is considered to be a card that although goes into a town is actually inland from the water/beach/sea but a bay area could be suggested as somewhere in the vicinity. Sex lust and weapons can arise in these cards and possible legal complications courts/trials to come.

A 'V' name or initial could come up here.
There is an area somewhere that might be linked to a 'hill' and possibly a border line.

Perhaps between two places or two towns. Rolling hills and trees?
But North has been mentioned and North East in particular can show up here. Ditches, hollows, spring and bird can be keywords.

This card is connected to royal colours and royal names can be linked to it. Therefore vicinity keywords here might be theatres, public buildings monuments, public halls, auditoriums, parks places connected with royalty names like King, Prince, etc palaces, castles, forts. Also the feeling of deserts, forests and areas where wild animals roam. I am sensing heat/fire in this card so any connections that refer to heat like chimneys or places where there is construction might show up.

Attics can come up as can borders, fences, gates etc. Hunters or the word Hunter can show up.

Connection to someone perhaps plump, bald and possibly a beard.
Situations of disguise or false identity can arise.Trickery.

Wanting to keep their promise but in this card could actually come up against a situation with others in form of imagined attack. Im wondering if this boy liked to do his own thing? in which case he might have decided not to face family but on the other hand these cards could lead to a form of attack its just not strong initially on these cards but its still possible. I feel he needed to stand up for himself at some point. I see him carrying heavy burdens.





Regarding when Tomislav might be found, as with everything no guarantees are given here but this card is another three card and when its reversed like this it can suggest someone mislaid 'for a time' so that could be an indefinite delay although it does suggest that the person is not lost forever. It takes one person to come forward and tell the truth because there are dealings with rogues in this card and it could involve two other people.

Whatever form it shows itself in, the change of plans was due to some kind of argument that had broken out and in this card could be painful seperations it could even be upsetting news that is received here, it really does depend as this card is about sharp weapons . This card can show railways, airports, golf courses, water rocks stone, canyons and the word bluff or con.
It can suggest an East direction as a rule. The 3 might be in a road or route. This card can also show being in restricted or confined situations where we are stuck and we cant free ourself.

It has to be borne in mind that this could represent feelings situations or actualities and it is hard to be completely clear except to say that this card does not promise he will be found at a certain time meaning I cannot give a definite time except that three or perhaps even a 2, we could consider a 2 also in links to routes/roads.

The feeling here is of the 'heart' and the heart comes up here.
There may have been destructive relationships or people this boy did not want to mix with or be linked with. That might be part of the entire issue but I cannot be sure.

There does not seem to be very much evidence coming forward and therefore I am feeling that information has been with held by a person or more then two people that rather interferes with witness statements or does not serve up knowledge in order for statements to be made and acted on in such a way as to find him.

Im getting something about a release from prison. I am not sure how that relates right now whether it is a symbolic gesture or whether that actually entails a person.

I feel he was involved in a very difficult relationship whether via family or friends.

In this card is the though of cutting, which means self seperation or being forced to separate from others of course it can also imply self harm but it is not clear. There does seem to be a lot of deceit here though and a bit of lying going on. If there are lies it will not help a matter to progress therefore if anyone has information perhaps they should come clean about it now.

There is someone here described as plump with dimples or pimples with fair hair. Its possible it is long hair or was long and cut shorter.
I am getting a distinct West here. These directions must be considered to be either from the starting point of where this boy disappeared or the ending point and one must try to figure that out.

I do not have many details about Tomislav so if somebody can post where this boy lived and where he disappeared from perhaps we can come back and look at a map and post one. But until I have that I cannot say or make suggestions as to location only the reader can do that if they know this information and the areas.
However, there are keywords here and this is the search and find card so its possible these areas have fallen in with the searches to date if not then perhaps worth considering.

The descriptions of vicinity might be mountains and hillsides, windmills and places connected to wind power. Hunting and hawking, air force bases, airports, high communication towers. Sandy gravelly ground, saw pits, places wood is cut or even stored this could include barns outhouses or buildings away from other buildings. Also possible connections to gardens, fountains, bridal-chambers, bed and breakfast, fair lodgings, beds, hangings, dancing schools, wardrobes.
Also bedrooms, attics, upper rooms in houses, windows, ceiling can come up as can ventilation ducts. These may be symbolic but I leave them anyway.

There is something regarding music in these cards? A Friday is thought to be significant. Church elements and churyards can be seen on these cards and may be in a name or place or symbolic.

Fairgrounds, shops or marquis tents. Dealings with a negative person.

I hope that something assists. I do not have a photograph to meditate with and do not know where this boy disappeared from but maybe something will help. Tarot is not guaranteed and offered as possibilities and not Facts. Please read all three cards together. This is a brief overview of tarot advice.

Empathy.