https://www.facebook.com/BringJaRayWilsonHome‎
This page was created by JaRay's family to provide accurate updates, and to spread awareness of our missing child. ... Recent Posts by Others on Bring JaRay Wilson HOMESee All ..... Candlelight Vigil for JaRay Mickel Wilson and Others ... I encourage all that have and haven't come out to support JaRay, Jara & Rodney.
Please note that tarot will pick up

TRENDS /VIBRATIONS

of

PAST PRESENT AND FUTURE

- it will pick up anything that is 'out there' true news or false news - either way it can throw light on what is 'in the air' - please bear this in mind when you are reading the insights.

It is very important that 'readers' of the blog understand this, therefore one has to be very discerning when reading. Media news can put out stories that are not factual or are pre -mediated but Tarot can pick that up. It does,nt mean that tarot is wrong, it shows tarot can see what might be suggested. However when writing the tarot it may be taken as fact.

Tarot does not have all the answers or claim to solve issues. All it can do is show what it feels may be of USE or point out possibilities.

Please always read the following
ABOUT TAROT ON THIS SITE

which is a useful article in respect of all the Tarot printed for Missing people/children.

TAROT CANNOT BE CONSIDERED AS

100 PER CENT ACCURATE BY LAW.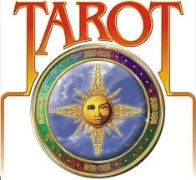 JARAY MICKELL WILSON
3RD JULY 2013
I have been asked via a member of a search/investigation unit to look at Tarot for Jaray WIlson who has been featured on my blog as a Missing Alert since October 2012.

Jaray has been missing since 10th October 2012 from Weatherford and as far as I am aware has not yet been found. My findings report will be based on Tarot's advice/information which I will simply write down. It will not give every detail but it is provided as possibilities that may assist. It is not to be considered as fact. Please go to official sources for factual information and read the notes regarding Tarot on this site so that you are clear about what Tarot can/cannot do.

Tarot will produce advice that links to past present and future events and can link or connect to other people/situations that might surround the issue.





The first image I am receiving for Jaray is the Sun. This card is giving me the number 19 which may give us route distance or timing numbers. It may also be split to show 1 and 9 or added to give 10 or a number 1. It generally can show

a lot of masculine energy

and probably seeing the light where that person would be concerned. New ventures and opportunity do appear in this card and it is the card for travel. It could

therefore indicate a car

often thought to be a white/silver vehicle.

With this card appearing first of all it generally does not give off any alarm bells, everything seems to be fine or promising around the person. See for example the Tarot on Alison Baden Clay where everything seemed to be revolving in a fairly normal way. Therefore the appearance of events in this card do not initially shout out any underlying elements although of course there very well could be some.

We have to remember that the journey of this card starts out very innocently. We could be starting out

North West

although going on a journey that is pretty foolish or that we got involved with a journey that we did not think out. Both the 1 and the 9 and the 10 can indicate several things.
The first could suggest us 'going to see a man' we have not seen for some time or 'someone'. We are linked to an 'enclosure'. This could suggest being in a car, a house, or an area that has a wall around it or even four walls.

There is a grey wall in the card of the sun. There are flowers in this card depicted as sunflowers and the card is very hot in appearance.
Our 1 card can show a person much older than us that is linked to 'disappearing' as it is the Magician card and we know what magicians do. The problem with the magician card is that magicians make things disappear before our eyes which leaves everyone in surprise or in wonder and nobody can figure out where they 'put' the disappearing objects. What we do know is that the 'act' is cunning, manipulative and deliberate in its endeavour. Initials B J D and/or R could appear as first letter names of places or people.

The entire journey leading to the sun can indicate crossing the path of people that perhaps we should not get involved with or perhaps that might not be good for us, but that can be a past element as we have arrived on the sun card.

It could indicate that there is a YEAR involved here from whichever point it wants to come up.

So perhaps it can suggest something

about the past year or up to a year.


I would certainly take into account some of the information that is written on the first card for Alison Baden Clay as it would save time writing it out here so please click on that link.

This card would not suggest initially that this girl went anywhere that she thought would be bad for her so it would need to be a coercive movement that she could have agreed to or had no feeling of concern with at first glance.

What I see here is an innocence but the underlying factors could be

domination of masculine energy an East to West direction

or names of road/route. Often this card shows a female driving a vehicle. There can be two younger people in this card. Its a very transformative card and can indicate great changes in the persons life or that there life is changed through action and often through the seeds that the person has sown. It would therefore indicate that looking at the people in the life of this girl is important perhaps including those close. There really can be a lot of gullibility here and it really depends on whose part that gullibility is pointing to.

The letter S is often shown on this card. The colour Yellow or Orange and

problems 'with the head'.



It might connect the months January and October. Perhaps looking at January might reveal things that could lead to her disappearance in October?
This initial card as it represents enclosure could show us inside something such as a building/vehicle etc or it could represent us feeling closed in. There is often a 'garden' in this picture but it could be symbolic of a name of a place or be actual.

Looking at the other cards we are getting indications of a hill summit or peak. I will look at a map to see if anything might make sense with location and comment later.
So overall that is the synopsis of our first card. Family or those close to us and travel.

The underlying negative side of this card can produce some unpleasant elements so what seems to be on the surface may not in fact be the case. There does seem to be a coercive factor here and we do have to bear that in mind if it is strong in its form. There is often a V name here and something linked to the colour red.

Health issues can appear on this card as an element in the mix but they would seem to be ignored. So if something was not good for us we could have ignored the initial warnings of that whether this relates to a situation or a person around us. There is also something 'sharp' in this card and could possibly affect us or our travel elements. This card would show that Jaray's social contacts may have some bearing on the issue. I feel she is connected to someone that she knew. There is a possibility here linked to 'motherhood'. Somebody may wear blue or red. Foreign lands can come up in this card or a foreign element.

A father figure is indicated. Children animals and plants can be part of this card and also a nakedness can be seen which could come into the situation or it may be showing the innocence that has been mentioned. There are elements of

being hidden or concealed

possibly a bridge mountain, hill peak or summit showing and links to 'light' 'bright'. Campus or scouting elements might be in the vicinity or have some other bearing. The hidden element can show a 'hole' or being in the dark which could suggest either a person not seeing a situation properly or that it is an actual element.





Regarding location Tarot offers advice it does not NAME locations but seems to try to give us information that we might understand or that might be connecting factors.

This card is actually a 13 card and indicates EAST which could be a name of a road or place/area. The numbers here can be seperated to 1 and 3 or a 4. These numbers may only be part numbers of a route/distance so we must be careful. Note however, that this card can add to a number 4 which is the Emperor card. It would to me appear that

two other people are connected here and might know a little more of where Jaray is because they seem to hold a key

. We could take into account words such as lock 'K', keys or Quay. There is a church or spiritual element to this card but only through connection of the Queen of Swords.

The Queen of swords herself represents music dancing and some kind of connection to that. However it can also show two people, one who passes before the other as this set of cards can represents quarrels, seperations, clandestine relationships, domination, divorce and cutting instruments as well as

drugs

and alcohol. Water, rocks stone, concrete, canyon, cannon, railways,

airports and golf courses

can come up in the vicinity with this card. Windswept trees and a river are clearly shown here and a single bird. The bird element is difficult but could

show a plane

or refer to a name of a bird. There are a lot of clouds in this card and we should take note of them.

Butterflies can come up here and so can the colour Black, Silver and a link to jewelry - ie Ruby.

There can often be shown here a widow /widower or person on her own.
Places indicated are also linked to the direction WEST. These are keywords that might have some bearing but you need to be careful how you read them. They could be within the vicinity or trying to explain where this girl might be.

We have descriptions that relate to connecting factors here that show mountains and hillsides. Windmills or processing of

wind power.

Hunting, Hawking, air force bases,

airports

high communication towers. Sandy, gravely ground, sawmills or saw pits, places there is wood cut and stored, barns out houses buildings that are not connected to other dwellings or not near them . Bedrooms can come up, grandmothers or grandparents, computers, ventilation ducts, upper places in house if inside buildings. These elements may be actual or are 'considered' in respect of location. Colour Yellow - a blanket or a year sign. Food drink sex and alcohol.

Colour grey word Sharp. Sweet smell. Copper. Gardens, fountains, bride or bridal, bed and breakfast, lodgings, beds, hangings, Fair, dancing schools, wardrobes. Paintings and clothes come up. Possible link to horses but might refer to vehicle.

Person description male/female who might be fair, white not tall but possibly ethnic or mixed race but more light colour.

Round face fair hair or brown colour fleshy or plump.

Likes women might have dimple in chin or cheeks. Amorous nature. Also indicated a possible further person being tall and slender. Attractive possible pimples or dimples might have long hair.

This can be male or female and it can show the same person so one has to be careful of this as we have someone here showing TALL AND SMALL. Could also be indicating a place linked 'up high'.





This card comes to us upright and links to search and find. That means that it can incorporate all that has been done within a search already and assumed or considered or is current or to come.

This card is a

13 card

. It indicates South in direction and has some possible showgirl entertainment type links. However, being a 13 I am given number 4 and also the 13 itself. Wands are generally weeks so could indicate being found within 13 weeks

or perhaps it could refer to this year. It is often a very positive card as it represents action and initiation undertaken to find Jaray.



Please be aware of the black cat on this card which might indicate some

hidden factors

therefore there might be some 'disguise' where Jaray is concerned or that there are changes of name or location here which could be a distinct possibility because our knight does show a new location but we have to be careful we are not mislead too.

Links to 'cats' and 'lions'. Home and family elements are here. Because there are two queens in our spread we must take into account a meeting or gathering of women. Therefore please bear in mind this factor.

I do think this girl will be found

and there are border elements here too.

Be prepared for someone who lies or is prone to deceit. Perhaps someone who has given information has not told it all?

there is also a mother figure here. There may be a person of foreign element here. South shows but East also comes up perhaps South East?

All pointers will be put on a map as some are starting points and not ending points meaning we could be shown the direction from WHERE this girl disappeared and what direction she is in now or the other way around. Bear that in mind.

This card could show vicinitys that might link to sandy and hilly ground, or newly built land or where construction work is taking place. Sheep, cattle or stables or animals can be here. Animals have come up a few times in elements of the cards. Places that are not visited where criminals can be found or may hide out. If connected to houses can show ceiling, attic but we are seeing construction here. Heat/fire. Sometimes might even show firemen? Smiths, shops, furnaces, slaughterhouses, bricks or charcoal burnt, chimneys, forges, foundaries.

A Holiday is also being shown here though I do not know why.
Smith, Baker, Tan. Did this girl have a boyfriend???



Indications of a 'Tuesday' being shown for something.




I think she will be found

. At some point Im seeing a bay or water/bridge or being inland perhaps even a beach though I am looking at that in the distance somewhere or being shown that for a reason.

I am seeing connecting police, law factors

. A mountain? I feel this girl will be spotted or seen. I do not comment on health matters I only make the suggestion that she is very likely to be found. Someone with white hair and beard or someone fair with same?

The bird could represent America (Eagle) or Phoenix or have some kind of link as it also can be connected in this last card.

Perhaps the Police will find her.



Wands can indicate lust, sex and

weapons

they do not always have bearing but they are elements of this suit so we have to understand that they could show up.

I feel there will be some communication or someone will make an announcement or give some information

. We have to hope that information is correct. I am seeing 'red tape'. As this girl is only 16 perhaps some details will not be disclosed?

Overall a positive sign she will be found.

Please remember to read all information of the cards together. Tarot gives past present and future influences but it only represents POSSIBILITIES AND NOT FACTS.

I hope something might assist.

Empathy.
As always I NEVER want to put names to location. But for example the clouds could be McLoud - the police element could be Lawton and the bird element could be Kingfisher. Thats how tricky it is. Tarot is going to describe locations that can connect in surrounding vicinity to this girl or someone linked to her. Dee has now produced a map below with what she thinks Tarot is pointing out so lets hope something is useful. No guarantees though.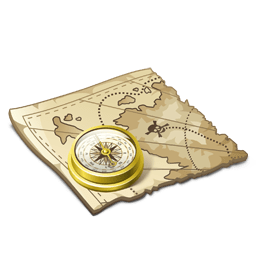 Dee has compiled a map following Tarot instructions/directions which merely outlines POSSIBILITIES of all the areas that Tarot may be touching on or may be describing. Please bear in mind that this is not guaranteed and Tarot can mean somewhere else entirely.


CLICK LINK FOR TAROT MAP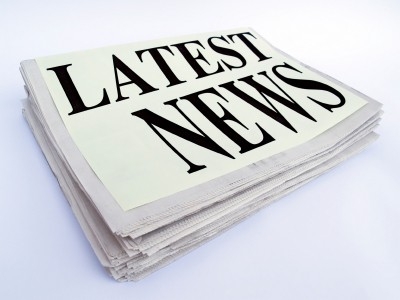 UPDATED NEWS 19TH DECEMBER 2013
PLEASE CLICK ON THE LINK BELOW FOR THE VIDEO IN CASE IT IS NOT SHOWING THE RIGHT ONE!!
When she was reported missing, authorities used a K-9 search dog to ... JaRay Mickell Wilson, 16, is missing from Weatherford, Oklahoma.
I can see quite a few links in Tarot to the latest news but the Body has not been ID officially as Jaray. I need to come back to update with any confirmation.
UPDATED 21ST DECEMBER 2013
news9.com KWTV
-
5 hours ago
The informant

provided information leading agents to an area a couple miles north of the Weatherford Airport. They discovered skeletal remains there

Tuesday,

which are believed to belong to Wilson.
According to an affidavit released on Friday,

the informant told agents he saw McGee shoot Wilson

and

hide her body

at that location. The next day,

they went back to that location to bury her body

further into the woods in the same area.
Authorities say they monitored conversations between McGee and the informant, and confirmed their belief that McGee was involved in Wilson's murder.
Another person

involved in the murder,

Caleb McLemore, told authorities that McGee admitted to shooting and killing Wilson, according to court documents.
McLemore said he gave McGee and

the informant a ride to the burial location

on Oct. 15, 2012, so that McGee could bury Wilson's body. McLemore described the location he took McGee to, the same location where the human remains were later found.
According to court documents, McGee was reported to have access to a .22 caliber pistol, and that he had used the pistol to murder Wilson. Investigators say

McGee's father had a pistol matching

the description, and it was missing from the location where his father had last seen it at.