www.missingkids.com/missingkids/.../PubCaseSearchServlet?...
10+ items –
Case Handled By: National Center for Missing & Exploited ...
| | |
| --- | --- |
| SHANNON LEE POTTER | Age Progression |
| Missing Date: Mar 3, 1984 | Race: White |
Please note that tarot will pick up

TRENDS /VIBRATIONS

of

PAST PRESENT AND FUTURE

- it will pick up anything that is 'out there' true news or false news - either way it can throw light on what is 'in the air' - please bear this in mind when you are reading the insights.

It is very important that 'readers' of the blog understand this, therefore one has to be very discerning when reading. Media news can put out stories that are not factual or are pre -mediated but Tarot can pick that up. It does,nt mean that tarot is wrong, it shows tarot can see what might be suggested. However when writing the tarot it may be taken as fact.

Tarot does not have all the answers or claim to solve issues. All it can do is show what it feels may be of USE or point out possibilities.

Please always read the following

ABOUT TAROT ON THIS SITE

which is a useful article in respect of all the Tarot printed for Missing people/children.

TAROT CANNOT BE CONSIDERED AS

100 PER CENT ACCURATE BY LAW.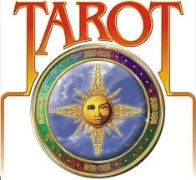 SHANNON LEE POTTER
10TH MAY 2013
Shannon has been missing since 1984. It seems such a very long time ago and a terrible thing to be missing so long. I have been asked if I would look at the Tarot for Shannon. As always I ask you to read the notes on the blog about Tarot.

I cannot make any guarantees on anything that I receive, I simply write it down. I always hope that it will help but Tarot offers possibilities past present and future that may connect anyone linked but the information is not fact. Fact cannot be ascertained unless there are media reports in the future to confirm things. Tarot will ALSO generally always pick up snippets of the past.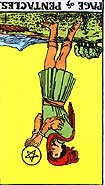 Very briefly it is thought that Shannon left home one evening through a window and left a note

It would be true to say that pages are messages and reversed they do seem to support a form of prodigality. So perhaps at first glance this first card might support the story that has been given particularly tied into the two - The High Priestess which will show a note that has been revealed and it is thought the mother received a letter 8 days after Shannon disappeared. Im not sure if that is one and the same communication?

One would think then that all is well and she made her life elsewhere though of course she has not been seen since. I do not know any more background as to whether or not she did meet with her father who she supposedly was going to visit at some point. It was thought she might have gone to live with him.

What I see here is a threat to welfare and our security so perhaps its not as simple as that? Shannon would have known people were looking for her and could everything be SO BAD at home that she could not afford to keep in contact with home? of course there is reason to be concerned.

This particular card is all about promotions. It would normally promote a letter or a job or a situation that someone was going to do or to apply for. This card IS reversed and that would actually seem to cast a shadow on the well being of the situation or the message in particular.

With all these cards reversed I have to ask 'how well' Shannon was when she allegedly wrote those notes. Our card can actually show a delay in communication? I dont seem to see any direction or motivation here - again all could apply to the fact that after the note Shannon was seen no more.
However, who is this man here? there is one - he is a lot older then Shannon and he does not have her best interests at heart in my estimation. I dont see good news attached to this situation. I do not have background so once again say that I do not know if there has been any comment from him.

Meanwhile getting back to basics the figure 11 or 2 might come up here for routes/roads, or perhaps distance or timing. The key direction is considered to be North but I have a problem here as the world is reversed and shows someone who is of no confidence to face the future. It can show someone who goes full circle too and has an agr

a

phobic tendency about it meaning that one does not leave the house or that one is stuck in a house or property. It does not suggest leaving yet at the same time we are given information that is considered as factual.

Whether this means Shannon got to another property I cannot say but it is flapping information around here and making suggestions that there is a property problem? This person I see does not have a lot of confidence and they 'fear change' and travel arrangements. Someone who decides to just go off on their own might not feel/think like that?
I have a number 2 and 1 - this can make up a 3 figure and can show a very un nurturing female here.

I am not sure what I am being told exactly but it seems to me that Shannon had complete instability in a property somewhere and this has contributed to her disappearance.

This card can talk about rogues thieves, debts, ransoms and it can also show threats to the health and horrible insecurities of all kinds. It can show concern about finances, work and not being able to go forward in any way. It cancels out holidays vacations and travel period.

I have dogs or small animals in the picture, perhaps farms/farmland or college and schools/universities. These could be names of roads or places or just be in the vicinity. I see someone here being thrown out of a house or leaving it but losing everything in the process. The bottom line is that we are not secure and our health is threatened by others. Because our card is reversed I need to consider if South West comes up here but I will make sure that I do come back and add to any information I do not feel clear about.

I somehow see a garden and an arch or some cultivated garden, perhaps Im seeing valleys or parks or areas of that nature or that they are in the vicinity.
The colour Green appears to come up here and perhaps 'gold'.
I do not seem to see any transport. I see someone walking if anything but even that appears to be cancelled out so maybe they were stopped whilst walking?

I have an earth card here and a link to number 1. Theoretically none of this sounds very promising at the current time. I do not see any CCTV or fingerprints yet feel perhaps some should have been taken if that was not the case.

There may be agricultural elements here.

Everything about this first card suggests its the wrong timing for a new venture so if this girl left the house she may not have got to where she intended to go. I feel non plussed about it personally. We are told here that plans needed to be checked carefully before proceeding and if this had anything to do with going anywhere it does not seem that it was fruitful or yielded the best results. Perhaps Shannon wanted to make sure that she had somewhere to stay or a job or some prospects but they all fell through?
I think she needed money or there is some financial matter here. If this is what she sought then I feel that none of this materialised or was of advantage to Shannon. Im just seeing false starts to anything she was alleged to do.

I have some school issues here to - was she doing well at school? I seem to see school life rejected. Did she disappoint anyone? It may be emotions of the person but I see just a dull kind of lifestyle here and a boredom reaching a peak. There might be a dark haired youth here but I wondered if that was Shannon herself. Im also seeing some form of debt or someone who was in debt or risky financial enterprises that have not come to fruition. Bad investments or insurance claims. Loss of finances here.

I also think there may be a soldier or officer here that has overlooked something important. I feel as though something has not been seen or someone has missed something vital in respect to Shannon.
I just see cancelled plans and arrangements.

There may be initials B J D or R for people or places. Lack of protection seems to be here. I am also seeing drugs or illhealth perhaps drinking. The colour Blue - two places, maybe apartment buildings or tall structures. Perhaps a bridge and possibly water connections. Im feeling a sense of lack of opportunity here and indecision or having no choices. I seem to see a male who is very harsh, strong and pushy. Unscrupulous money elements. Someone who wants to make quick cash. Possible burglary or theft.
The word GATE might figure??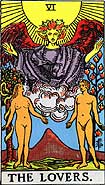 Tricky card really. This is a family card and seems to show me a 'garden'. I already thought I saw a garden. Perhaps its in the name of a place or actual? I have the number 6 here and it relates to ones childhood but it could also relate to the vicinity of ones childhood so wonder if she is not far from where she lived?

I have her home town here and familiar places. I seem to see two people who might have disappeared from the same vicinity, not always correct but the possibility is here. I have the word Bridge come up here - colour silver possibly also white and the word BELL. That seems to be connected to the number 3. I also have a M or W and a water vicinity or name that is linked to water.

The 6 shows a possible number or route/road that has significance or distance/timing. It seems to me that JUNE does come up here. It also seems to show me a 'brown mountain'. The word EDEN sometimes comes up here?
The direction appears to be North and I have 'air' attached here.
Often I see there might be a choice of two places or that there is a road with a junction or fork in the road or that 'FORK' comes up here. Perhaps 'twin peaks'. Colour orange.

I seem to see two people attached here which I have already mentioned. This is a family card so seems to show some connection there for location - Of course I do not know how 'family' is going to transpire - except to say that however it turns out thats what I have - perhaps we are being given 'vicinity of family'. I also have the word castle and a possible large river here.

I am seeing animals and K names . I think there is connecting words such as K, Key, Quay or Lock. I also feel I can see church elements or that there is a church name here.

I see some information here is for the future - what is to come but there may be someone that travels overwater or that water does come into this somehow.

I also have a 'smell' here?

I see a person or even two - where 'two roads meet' ?
I am given WEST so either as name of road or wind direction - perhaps NORTH WEST?

Possible that there is an airport nearby or something in the name of a road/vicinity. Also comunication towers or high ground such as a Hill/summit/mountain - they may serve as names of places or actual. I also have bedrooms, attics and high places in a house. Not sure if this is past present or future.

Im sensing location as uncertain because Im being shown two places.
The six of cups gives me POTTERY - Shannons name is Potter -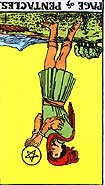 When I ask when this girl will be found we have been given the first card again. So we are told that she will be found when we recognise obvious facts and when everything written in the first card is reconsidered.

This card is a 2 or an 11. Generally this means years when its pentacles but it is not necessarily so. I just have to mention that just in case. Whether that is from when Tarot has been written I cannot say all I can do is write down what I have. Tarot might be asking us to put two and two together so maybe there is some information overlooked or somehow discounted or not recognised somehow or has not linked up properly. Dental and bone matters could arise - whether they have anything to do with Shannon I do not know. Forts, Palaces castles Royal names like Kings Princes could come up. Rural land with a stream running through and a mountain or are descriptions to assist.

Rural elements are in this card.

I will come back to write more detail if I have left anything out. This direction is North but it is looking to the West. I did say SOUTH WEST but it could be North West. Its often difficult to be sure. I think it is wise to read all the informaton and combine it to try to sift for clues. Tarot simply offers possibilities NOT facts and overall will talk about past present and future and these cards will have elements of each within them as they give a fuller picture.

Empathy.

UPDATED WITH MAP POSSIBILITIES 1

1 MAY 2013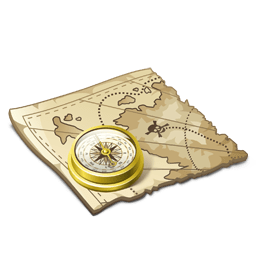 Dee has compiled a map following Tarot instructions/directions which merely outlines POSSIBILITIES of all the areas that Tarot may be touching on or may be describing. Please bear in mind that this is not guaranteed and Tarot can mean somewhere else entirely.

CLICK LINK FOR TAROT MAP
(Hit the Grey word that says MAPS)
Show on Google Maps