it-it.facebook.com/USAsMissingKids/posts/875521549255568
ELVIA SOPHIA HERNANDEZ * AGE 29 * MISSING SINCE DECEMBER 21, 2012 * WASCO, CALIFORNIA * MAY BE IN LOS ANGELES It's been over three ...

Please note that tarot will pick up

TRENDS /VIBRATIONS

of

PAST PRESENT AND FUTURE

- it will pick up anything that is 'out there' true news or false news - either way it can throw light on what is 'in the air' - please bear this in mind when you are reading the insights.

It is very important that 'readers' of the blog understand this, therefore one has to be very discerning when reading. Media news can put out stories that are not factual or are pre -mediated but Tarot can pick that up. It does,nt mean that tarot is wrong, it shows tarot can see what might be suggested. However when writing the tarot it may be taken as fact.

Tarot does not have all the answers or claim to solve issues. All it can do is show what it feels may be of USE or point out possibilities.

Please always read the following

ABOUT TAROT ON THIS SITE

which is a useful article in respect of all the Tarot printed for Missing people/children.

TAROT CANNOT BE CONSIDERED AS

100 PER CENT ACCURATE BY LAW.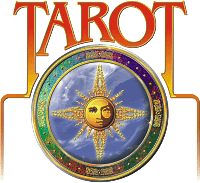 ELVIA 'SOPHIA' HERNANDEZ
1ST APRIL 2013
I have been asked via a family member to look at the Tarot for Elvia "Sophia" Hernandez who has been missing since December 21st 2012.
I would ask that the notes on the blogger are read fully so that it is understood that Tarot may only produce possibilities and not Fact with past present and future trends.

Please always look at official information.

Though I have been sent some details via the family I like to write Tarot from a detached point of view so that I can see what Tarot wants to give rather than what is told. The following reading will be on that basis.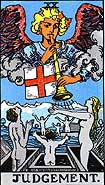 Asking Tarot about events of the time that Elvia went missing I am being given the Judgement card. First thing to note is that the number 20 or 2 is on this card and it might represent a route/distance or have some other significance. This is really a card of a major decision being made and being done so very quickly. Its a bit of a wake up call too and it could be decisions that Elvia made to change her life. They may have been plans she wanted to keep to herself because it is a 'new beginnings' card and the letter B might come up here. Also perhaps a J, D and an R. As it is a birth of new things could even suggest a pregnancy but that is not always the case even though I feel it should be mentioned as part of what I see here.

I see this card as looking back on the past and moving forward for better or for worse because we walk straight into the travel card so its clear that this girl must have had some plan to leave the area or had some ideas/plans of her own.

I am also getting a circle. I also see a cross and the colour Red. There is some form of healing required on this card whether that is past present or future I cannot be sure of but healing or health matters might come up here.
The colour Black can also be relative.

Snowy mountains and ice can show up whether they are names of places or linked to people I leave it here.

In general whatever was going on in Elvia's life this card would indicate that she might have wanted to deal with important matters that were put aside. Obviously this can be anything from relationships close or distant or even legal matters. Its just clearing away and dealing with things from the past to move forward. It might even indicate with travel linked that there are significant changes that she wanted to make which would bring forward new relationships, new careers, new home or possibly even a new residence.

It also could suggest that she wanted to release unwanted ties or bonds. Because it is a judgement card it might even point out the possibility of a real JUDGE situation ie called as a witness which could be linked to police or court matters or even something simple such as jury duty. All these things are possible with this card. The main thing being CHANGE and a complete change at that.

Elvia might have felt there were mistakes made in her life that she wanted to get away from perhaps that could be to do with relationships too, but perhaps there are concerns attached as there is also an underlying negative element to every card. It just depends really which side is strongest. If the negative elements come in then self pity and loneliness could be a reason to get up and go or perhaps regret or disatisfaction with some points of her life.
So also this card can warn us about making hasty judgements or getting involved with people who perhaps are not the best for us?
Perhaps moving away feels like a kind of salvation and we feel we can start again?

There are certain keywords that come up with this card and sometimes they do point out little clues to places or people connected or linked in somehow so all have to be taken into account though not all will apply.
First there is a person description here which might give someone who is quite well built and strong, generally quite hairy. Dark eyes penetrating, dark hair, dark features, square or broad face with short neck possibly squat in appearance. The direction that comes up here is North or North East this can be where Elvia came from or where she is going to so all areas will be put on a map to see what the overall pattern is.

The word Clay might come up but in general this card can give us a feeling of being restricted or confined, feeling threatened or left in the dark. This does not always have to be a physical actual situation it can be thoughts/feelings but I must give all and it has to speak for itself. But in general can speak of a hostile environment. It can show deserted places, or prisons or feeling imprisoned. It seems to show water and dampness muddy or swampy grounds, bogs, marshes, sewers, basements, locations near water, ice or snow, ruined houses near water, black mud, being underground whether actual or philosophically.

North facing walls, puddles, ponds and pools. Smiths, shops, furnaces, slaughterhouses, places where bricks or charcoal is burnt, chimneys, forges. This can be describing hot places or even demolition sites but these are keywords and can represent names of roads/places.

The biggest element is water. We would therefore have to think of places named after water or near water such as the sea, rivers - brooks, springs, wells, wash-houses, sea shores, marshy land, fields, fountains, highways and desert places, port towns, rivers, fishponds, standing pools, boggy places, but cellars can still come up and anywhere connected to waste disposal ie bathrooms, cisterns etc. Again these could simply name places.

It is possible there are sexual elements to this card because the nakedness of a body can be linked here though its not the first thing that comes to mind.
Elvia might have reached a crossroads in her life? It is possible that moving on is to really try to work things out afresh. Maybe there were people Elvia did not want to associate with the possibilities are there or she reconnected with someone from the past and decided to give them another chance?

This card can tell us we got hurt, but it is not always physical it can be emotions so it is hard to predict whether the red cross on this card is going to actually produce harmful elements. One thing that seems to be clear is that this person made a decision and that decision altered their life.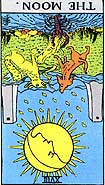 This is very much a water card so it would suggest to me a water location or a place with that kind of connection. Here there may be a bridge or even possibly 'a mountain'. Dogs and wolves are on this card and clearly seen is a stream or a river. Tarot cannot speak the language of names on a map it can only describe. This card can show being in a basement or even with water all around us or being in water. It is not necessarily guaranteed but we do have to look at the fact that water is here in the place where this lady is whether it be actual or the place name.

Sometimes this card can bring in drugs or alcohol or darkness. It very much depends because it is a card of mental confusion or a clouded situation where everything seems dark. This is why basements can sometimes come up here or being out of sight or in water.

That is not written to scare because as I pointed out it could be attempts at a place name and that must be taken into account. However, here we have the number 18, 81 or 9 and these may represents routes or districts or distance. I see this card taking us up to around March 20th. This card is also linked to sleep and the head.

I feel in this card that Elvia might have had insecurities or some kind of threat over her or perhaps it could be that there are false accusations because this is such a muddy kind of card and seems to show that all is not as well as it should be. It is also pointing out certain falsehoods and people who might tell lies. Again this is a past present and future reading so I have no idea how/where this is going to attach itself . That goes for all the cards that you will see here.

There might have been some kind of emotional crisis but I just seem to feel that we are being told that whatever is unknown will all work itself out. This card could indicate a tower or maybe towers in the distance and blue hills which might all be symbolic of trying to name something or somewhere.

Perhaps the significant change of place that was indicated in the Tarot was not a personal decision but a forced one?

Sometimes this card can speak about an absent mother in the life of the person or indicate somewhere that links to them?

Again North seems to show up on this card and North West. Really linking mostly to all the water connections that are in the first card, but it can also take into account churchyards, or church names too perhaps in names or roads/areas or places.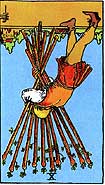 Generally wands are weeks and I have given this card before for under 10 weeks but as a matter of fact I would have been better off to simply say that this card actually is full of delays.

The number 10 or number 1 will likely give a timing of some kind but at the same time might produce a route/distance or show that something with a 10 distance might show up.

There is a negative element here on this card so does show some kind of situation where there might be legal issues, quarrels or something thats a problem when it comes to finding Elvia. Whether thats through Elvia herself or just matters pertaining to search and find I cannot be sure. But there is a delay before she is found. Perhaps she has a mobile that might be found or something belonging to her.

This card can produce travel or vehicles and also vehicles that go off the road through wrong turnings. There is just a feeling of oppression in this card and not many helpful indications for searching and finding Elvia as successfully as would be hoped. It does not mean that Elvia wont be found, it simply suggests that delays are here. I repeat that so that it is quite clear.

Generally this card would indicate South but South East may come up here and as its reversed I see that connection once again to the North East too. Please bear that in mind also the colour Red. There is a certain amount of resistance in being found whether through other people who are not assisting or for other reasons and maybe even Elvia herself but just general difficulties are being shown.

There might be someone here who is blonde - I have rolling hills and trees and somewhere between 'two towns'. Buildings can come up here as can construction.

I will mention that this card is also false identity so perhaps Elvia has taken on another name or somehow there is an identity problem when it comes to searching and finding.

I feel as though there is a negative energy in her life or has been at some point.
This card links to horses and stables - so perhaps they are in the vicinity or searches are done via horseback. As keywords they can be names of places roads or routes that connect to words that sound like horses/stables also open fields and hills, or places with the word up or upper or high.

There some link to church names or priests/ministers etc and also possibly young scholars and students in a university or college or some connection whether in searching or finding or in a place name.

A Thursday and a Saturday show themselves in the Tarot though how they play out I cannot be sure.

The words Bow, Arch or Bend might be useful and possible the letter V or word that sounds like Victory. I also want to put forward the word Ash and Vine. All wands cards concern arguments and difficult situations

with other people.



I do think that I can see Elvia 'moving out of somewhere' at some point. I also think she is hidden. Its possible there is an airport somewhere in the area or that anything to do with aeroplanes or names that might link to airports could come up.

Perhaps buildings that were connected to Elvia should be checked? I hope that something here might assist in finding her but I am not sure she will be found just yet.

Please remember that Tarot can only offer possibilities and not fact. Only further news can validate anything that is written here and until then one can only hope that something is going to help even in a small way. It is wise to read all the cards in conjunction to each other to be able to draw any conclusion.

Empathy.
UPDATED 4TH APRIL 2013 WITH MAP POSSIBILITIES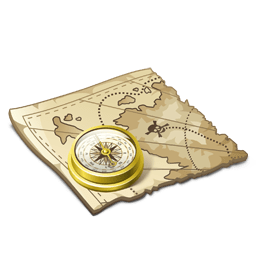 Dee has compiled a map following Tarot instructions/directions which merely outlines POSSIBILITIES of all the areas that Tarot may be touching on or may be describing. Please bear in mind that this is not guaranteed and Tarot can mean somewhere else entirely.

CLICK LINK FOR TAROT MAP
(Hit the Grey word that says MAPS)
Maps x 2.
Show on Google Maps
Show on Google Maps