3/11/2013: AMBER ALERT!!!!! Arkansas State Police issued an Amber Alert for 14-year-old Sidney Nicole Randall after the main suspect in her disappearance was f
ound dead Monday afternoon. NOTE: Some media outlets are reporting the gunshot wound was self-inflicted. Verify: http://www.missingkids.com/missingkids/servlet/AmberExternalFCServlet?act=retAmberCase&amberId=111

Please note that tarot will pick up

TRENDS /VIBRATIONS

of

PAST PRESENT AND FUTURE

- it will pick up anything that is 'out there' true news or false news - either way it can throw light on what is 'in the air' - please bear this in mind when you are reading the insights.

It is very important that 'readers' of the blog understand this, therefore one has to be very discerning when reading. Media news can put out stories that are not factual or are pre -mediated but Tarot can pick that up. It does,nt mean that tarot is wrong, it shows tarot can see what might be suggested. However when writing the tarot it may be taken as fact.

Tarot does not have all the answers or claim to solve issues. All it can do is show what it feels may be of USE or point out possibilities.

Please always read the following

ABOUT TAROT ON THIS SITE
which is a useful article in respect of all the Tarot printed for Missing people/children.

TAROT CANNOT BE CONSIDERED AS

100 PER CENT ACCURATE BY LAW.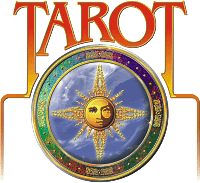 SIDNEY NICOLE RANDALL
13TH MARCH 2013
I have posted an alert for this young girl who I believe went missing on 9th March 2013. There is a backstory here and I have left a link above. I will just be looking briefly at the Tarot which has been requested as an urgent matter and relying on what it gives to me rather then read all the ins and outs and I will write it down.

I hope something will help but time will tell on that. Meanwhile, just to remind you that Tarot looks at past present and future elements and produces possibilities and not fact. Please refer to the existing media reports for other information.

Firstly its so sad to see yet another beautiful little girl in a situation like this and of course I hope she will be found. Let us see what Tarot gives to us in the meantime.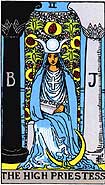 The first card that I appear to have for Sidney is the High Priestess who is always shrouded in mystery or

secrets

and it might imply that someone might have had one. The number on this card is number 2 which might link in to routes or distances or have another significance.

The letters B and J (sometimes also D and R) can come up which can represent the initials of people or

places.


I have a distinct feeling of 'mother' on this card and a connection to very strange things that had been occuring over a period of 28 days. Its true to say that this card can speak about a pregnancy or secret pregnancy but it does appear to refer to a female with dark hair.

I have to link this card to water which could bring up a water location

but it could also indicate very emotional matters and a need to really think things through.



It can also produce information that was secret and came to light

because as you can see our High Priestess has an unfinnished statement in her lap. This can represent a piece of paper, a note or have some other link to show us that

something was going on that perhaps others did not know.



The Colour Blue is strongly given with this card and sometimes it can represent someone with something blue either in clothing or a hood or hat or something on their head. I have a father figure one side of this girl and a mother figure the other side. A decision might have had to be made that took a lot of deep thinking or consideration and it may be resting on past knowledge.

This card could warn us about certain dangers. I am given the letter

P here and also colour Black.



Im being told here that Sidney had to make her own choices and should not follow the choices of others. There may be a platonic love or a sense of manipulation somewhere and I just feel that this girl needed somewhere safe to go. There are

quite a few things that were hidden or secret and a lot of things that were unknown.

Whether that applies to people around Sidney or not this card wants to share that. I also keep wanting to call Sidney, Nicole and have had a job to stop myself saying it in meditation.

Its not that I am getting blanked by Sidney, but I somehow feel there were certain things she wanted to keep to herself at the current time or at the time of disappearance because she had two options and wanted to be able to decide herself what the resulting option would be.

I am looking at the Magician sitting next to her and feeling that he is a bit 'snakey' and very clever with words and wonder if he was coercing her into something. I might be wrong of course but that figure does sit next to her. It is the card quite easily representing disappearance but also shows the father figure imposing his will. The name WILL can also come through unless it is a forceful character. For some reason I feel Sidney did not know which way to turn. There is rather a lot of complication here.

I might initially be looking at a direction of North West but North is what Im more strongly pulled towards. I feel as though Im looking at a pregnant person again I cant be sure if that is Sidney or someone else but I have someone here of a small stature and 'heavy' top half with a small face. Of course, it could just be that I am being given the suggestion that matters were gestating and/or escalating for about three months over some private matter or situation.

All I seem to have is either two apartments or two homes or being between them - and

references to water names,

perhaps they are places and the keywords that might come up to link are the sea,

rivers

and places near ponds or waters - brooks, springs, wells, wash-houses, sea shores, marshy land.
If houses are involved there might be references to cellars, cisterns, bathrooms and places connected to or near water. Fields, fountains, baths, highways and desertplaces, port towns, rivers, fishponds, standing pools, boggy places, common shores.
This card can link to midwives and nurses.

A prodigal girl easily frightened someone who might have to move.
Other elements can involve drugs and alcohol though I just see them rather then wish to connect them.
There may be an aunt or a cousin here or someone related .

Someone who is a loner is being shown to me again not sure if this refers to possible relative or Sidney but someone who might have some family secret or have some knowledge of 'something'.
If this girl did something Im not sure whether she would own up to it or not.

I do seem to have a very unpredictable male figure here but Im not sure if I think of a couple as such but more as two people- so not married .

Spring and Bird.

I seem to feel that the male comes across as sincere but that its a trick. Its very ambiguous getting the High Priestess as the first card its almost as though there are so many underlying factors to the situation I would need to dig and dig. Perhaps complicated relationships? Im wondering if someone is trying to talk someone else out of something here.

Im wondering if there was a quarrel or a fight and whether there are three people involved here.
Teaching someone a lesson?
*UPDATE 1

4

th

MARCH

HERE ON FIRST CARD:
Other

possible factors. Name 'Lion' - Direction South West.
Keywords for places or areas or descriptions of vicinity or road names, agriculture, harvest / storage, in dairies, granaries, malt-houses breweries, cornfields, hay-ricks, greenhouses, places connected to barley, wheat or peas or where cheese and butter is churned or stored.



Book or Books -

study, accountancy, or storage libraries, book cases, , pens and reading/writing instruments are kept, typewriters, word processors and computers, study halls, office areas and items used for book-keeping.

Medicine/drug stores or health facilities.



Words that sound like SEW, places you store things or repair them, ie sewing machines

,knitting.

(wool?) This can mean names like PIN or NEEDLE or have something connected. Spare rooms or storage.
Pets or vets services or small animals.

Tailors.
S

hops, markets, fairs, schools, common halls, bowling-alleys,tennis courts, Milestone.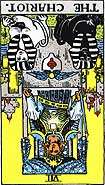 Regarding possibilities of location for Sidney I have received the Chariot reversed so we have a 7 number here. The chariot can very well represent a vehicle that has overturned, or come to a halt or gone off road or stopped. The idea being it has been brought to a halt. This could also apply to Sidney herself. The number 7 might represent a route /road or distance - this could also be in respect of a vehicle. Im getting respiration problems here or trouble breathing. There appears to be senseless violence here and arguments/warmongering.
Possible church elements.

Im seeing a stalker element and a connection to someone in the family circle or known. The colour White might come up here, also rural land and a stream and in particular the word Mountain or a mountain.

There may be a link to a K or Key, Lock OR Quay and a feeling that there is a distraction from the trail.

All the descriptions in the first card in respect to water are repeated here exactly, so please refer to them. We seem to be left with a ditch/canal or water area.
Colours orange and gold.red.
A possibility of a Hill?
Square with a triangle.
Being pulled off the road in a vehicle.
Someone with an overbearing attitude who 'doesnt care'.


Direction Im getting is North

but possibly south also.
There MAY have been an alternative vehicle -.
Im getting a smell.




Im given the Sun for search and Find which will include searches being carried out and those to come.

This card assures me COMPLETELY that this girl WILL be found.

This is a number 19 card which could give routes 1 and 9 or 19 or it may represent 10. It is also a card that can represent family. I can also see a 'wall' in this card and references to flowers, possibly roses.

Im getting the word FREE in this card. This is a year card so I would have imagined

Sidney will be found this year

or within a year which can really

also mean any day

.

Im seeing a masculine energy here also. Im seeing a vehicle here which might be white or the colour white is coming up again also colour red/orange. Some kind of sign or banner /cloth red and I think a grey wall.

This card is showing North East. Primarily East. These could be names of areas and not always wind direction please bear in mind. . It may be tarot showing where this girl last was from her current location so one has to be careful . A Map will be supplied to assist.

The Sun is offering various keywords. ALL numbers and information on the cards needs to be taken into account and read together for clues.

Here our KEYWORDS to assist in map ideas are all names that sound

ROYAL

such as prince princess, king etc. We are given theatres, public buildings and monuments, public halls, auditoriums,

parks

palaces, castles, forts. Surrounding ares may be deserts, forests and areas where wild animals roam freely. Heat/fire/chimneys, sources of heat. Halls and dining rooms.

Person profile (but can also hold keywords for places ) person described as with large, round head and prominent eyes. Strong / active body, taller and larger then average. Fair or Sandy hair, glints of red, natural curl. Generall

y

thick hair quick to grow but also inclined to Baldness.
Water perhaps Bridge or two towers?



Possible name of Michael and a Sunday.

Tarot gives keywords but all cards can represent aspects of past present and future all I can do is offer it and hope that something comes up.

No doubt at all that Sidney will be found.


If Sidney is not found within the next week I will look again. I will also add information if I feel Ive left anything out as this is a very quick overview to see if I can produce something that might assist. I cannot guarantee what I have will be useful but I can only give possibilities and Tarot does not have EVERY single detail. Please do not treat them as facts.

Empathy.
There has been an update. Please see reading under first card with

asterisk *
UPDATED WITH MAP POSSIBILITIES 14 MARCH 201

3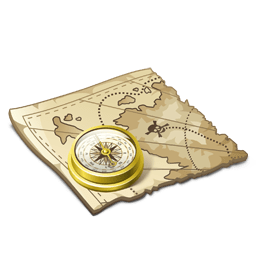 Dee has compiled a map which merely outlines POSSIBILITIES of all the areas that Tarot may be touching on or may be describing. Please bear in mind that this is not guaranteed and Tarot can mean somewhere else entirely.


CLICK LINK FOR TAROT MAP
(Hit the Grey word that says MAPS)
MAP 1
Show on Google Maps
MAP 2
Show on Google Maps
MAP 3
Show on Google Maps
also possibl

y - Hot Springs.
UPDATED 16TH MARCH 2013
UPDATED 19TH MARCH 2013
The team has also been involved in the search for missing nursing student
Holly
Bobo
from Decatur County, Tennessee. Chris Williams, who
...
www.dailymail.co.uk/.../Sidney-Nicole-Randall-Father-missing-beaut...
7 hours ago –

Sidney Nicole Randall, 14, went missing on March 9 from her home in Walnut Ridge, Arkansas. Her stepfather John Cornell was found dead ...
UPDATED 23 MARCH 2013
WALNUT RIDGE, AR (KAIT) - The search for 14-year-old Sidney Nicole Randall continued on Thursday, with a Sonar team searching on Black River.
UPDATED 31ST MARCH 2013
http://www.kait8.com/story/21836102/...-continues-for
UPDATED NEWS APRIL 25TH 2013
http://www.imbodenlive.com/2013/04/22/investi...
"We are down toward the Cloverbend area where Mr. Cornell had actually worked on the farm. We are searching different locations down by the farm," said Walnut Ridge Police Chief Richey Thatcher.

http://www.thv11.com/news/article/253709/2/Se...
UPDATED 2ND MAY 2013
TIMELINE HERE:
http://arkansasmatters.com/fulltext...
Family defends John Cornell.
http://www.kait8.com/story/22125394/family
http://www.thv11.com/news/story.aspx...
UPDATED 20TH MAY 2013
Sadly Sidney has been found. I do not know all the details as yet, but Tarot has pulled out the following and did feel this girl would be found. I will update shortly with a map and other reports as they arrive. I am very sorry for this young girl and I hope there is justice for her.
The location stated is Royal name

DAVID

(Old Davidson

STATE

Park-)

BLACK RIVER

-

P

OCOHONTAS - Water Destination

NORTH/NORTHWEST

as stated in Tarot.
Body of 14-year-old Sidney Randall found; cause of death still under investigation
Lawrence County Sheriff Jody Dotson has confirmed the body of a young female has been found in the

Black

River near the ...