MATEUSZ RYBARSKI
Chicago Tribune
-
23 Feb 2013
Mateusz "Matt" Rybarski, 21, who lives in unincorporated DuPage County near Addison, was last seen at home on Monday. His car and his ...
Please note that tarot will pick up

TRENDS /VIBRATIONS

of

PAST PRESENT AND FUTURE

- it will pick up anything that is 'out there' true news or false news - either way it can throw light on what is 'in the air' - please bear this in mind when you are reading the insights.

It is very important that 'readers' of the blog understand this, therefore one has to be very discerning when reading. Media news can put out stories that are not factual or are pre -mediated but Tarot can pick that up. It does,nt mean that tarot is wrong, it shows tarot can see what might be suggested. However when writing the tarot it may be taken as fact.

Tarot does not have all the answers or claim to solve issues. All it can do is show what it feels may be of USE or point out possibilities.

Please always read the following

ABOUT TAROT ON

THIS SITE.



which is a useful article in respect of all the Tarot printed for Missing people/children.

TAROT CANNOT BE CONSIDERED AS

100 PER CENT ACCURATE BY LAW.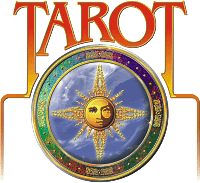 The first card that I have for Matt is the page of cups reversed. Im getting a sense of retreat with this card with a sense of moodiness but it seems that there are relationship or business problems here because cups are rather emotional cards. Water is in this card the number 11 or number 2 for routes distances or other significance and the direction of West or West in a word.

I seem to see his world upside down. It feels as though there is some kind of gossip or slander about him or imagined or some upset with someone that has not augured well. He could have had a fall out in a friendship or relationship or something has not worked out for him but the overall feeling is being down. Generally this card is going to stand for messages or the lack of them whichever way they come up. Perhaps theres a little deceptiveness in the situation which again could apply to Matt or people in his life or just to the situation overall.

Getting cups with water reversed is not a good sign showing deep meloncholy or disappointments.

We sometimes see the word Bell here along with the colour Silver and 5 pools of water. There is often a white bridge nearby. I think the situation links back to 2012. Did anything happen at that time?

I would hope that there is no suicidal tendency here but it always comes up in the cups cards when emotions are hurt or it could link for another reason to do with somebody else.

I feel as though there is some kind of looking back at the past perhaps some kind of nostalgia and feeling that its time to move on. I almost feel that someone wanted a relationship but got false signals? as there could be wishful thinking here that does not reach fruition. So if it turned out that Matt was interested in someone then it would not be returned, equally it could also be the other way around. Attentions unwanted. There is an effeminate element here.

Someone wants out of a relationship. We have the letter M here or W. A sense of angst.

The previous 5 days were a problem. Upset with critiscism perhaps. Sometimes this card can talk about pregnancy or termination but that can also represent a full situation falling through and represents itself in this way that all the work put in has someone lost lustre. Im sensing laziness and disinterest here either through situations or circumstances. Someone appears to be insecure or unsure of themself. Not sure if this is Matt or someone around him.

Things could get better but dependent on a more positive outlook. Stalkers or the feeling of being stalked could come up here it might be 'in the mind' with emotions or actuality.
I wonder if someone was bothering him.

North comes up but also the card is reversed so we have to be careful in case it is representing South West. (This might be EAST). All water names can come up here such as brooks, springs, fishponds, ports, creeks, sea, ocean etc and any vessel or element that can link to water.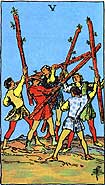 I am going to have to see a map to make suggestions and will look once I have passed information over to Dee for compilation. I might be able to get an idea of where Matt went missing Meanwhile, we are being given 5 of wands which is a SOUTH card and seems to show somewhere not far from water with a bridge - could be a river or some flow of water. Sports/gyms can come up on this card and also possibility of Hitchhiking as there is a bit of waiting around here possibly by a dusty road or near an industrial place.

Its very difficult to try to name a place with Tarot but we do get names like Laurel, bow, arch, Veterans or possible soldier/armoury links which would all link in to road names. The number 5 here also can be a route or distance or timing. Its possible there are a group of people here who are making fun or just 'having a laugh' if thats not the case then we need to link into sports links such as fields, gyms or elements of sport that could be in the vicinity or form names of places.

Im getting a new place or new home or area? did he speak about a Holiday?

A bit of irritation going on where someone could lose their temper.
North East direction.

Person description/ could also be place name someone with a large, round head prominent eyes. Strong and active tall and broad, fair or sandy hair, bit of red. Hair long but could be cut shorter. body, generally larger and taller than average, broad shoulders, narrow sides. Fair or sandy hair, or a glint of red, often with a natural curl. The hair is generally thick and quick to grow but wherever the Sun is strong, as it is here in Leo, there is an inclination towards baldness

Quay, Key, Lock, letter 'K' link to church or teacher or mentor. Sand. Tarot cannot name places but offers suggestive names to assist with area.

Keywords are theatres, public buildings, monuments, public halls, auditoriums, parks places connected with royal or royal word, or royal names, prince princess, King etc also palaces, castles, forts. Deserts, forests and areas where wild animals roam . Connected to sources of heat or fire, ie Chimney, hearth etc.

Yellow, red and orange, gold. Hunter, mayor, halls, dining rooms. Airport or construction in distance? Walls/fences. Heart or Hart. Horse names. Freedom.
Going towards hill name.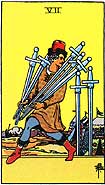 Generally when I see the swords cards I often apply months to them so in the seventh month or within seven months or a 7 is indicated for Matt to be found. It is normally fairly reliable but on occasion it is not. However, this card can show an East direction and for some reason I can see two other people who might know a little about where he is or did see him or will see him.
This card often has Fox as a clue? Camps?

It is also a card that can turn up deceptive matters. It can show kidnap, abduction or just plain trickery and deceit. I cannot always say in which way that applies only that it does apply here.
It is a water card so it would somehow imply that Matt was near water or that there is a place with a water name. There will be a lot of attempts to find Matt and it is suggested by Tarot to keep hoping as it is not out of possibility to be able to find him. That being said I seem to see some quarrels or difficulties here.

There may be a dark haired girl involved or connected somewhere.
The North west is indicated as an area that may have been searched or to be searched.

Links to the word Hart or Heart.

Keywords and possible linked words for vicinity or place or other are deep wells, quarries, mines and land that has recently been dug. This could be near a construction site or links to construction?

Hills, or somewhere that is linked to 'high up'. IE names of roads/places but if in a house roof, attic or eaves or bedroom. All connections to water, water supply fountains springs, vineyards, taps showers. Also other keywords would be deserts, woods, obscure valleys, caves, dens, holes, mountains, or where men have been buried, church-yards, ruinous buildings, coal-mines, sinks, dirty or stinking muddy places, wells and houses of offices.
Some links to a Saturday.

He may have hurt himself as back spine and head do come up in the swords cards or it could be just a state of mind. I see grandmothers, computers, a blanket or carpet here. I also see links to railways trains airports golf courses. Doctors and Police.
Please remember that Tarot presents possibility not fact and is written to reflect past present and future. I hope something helps in this brief tarot overview.

Empathy.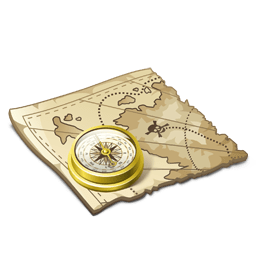 Dee has compiled a map which merely outlines POSSIBIITIES of all the areas that Tarot may be touching on or may be describing. Please bear in mind that this is not guaranteed and Tarot can mean somewhere else entirely.


CLICK LINK FOR TAROT MAP
(Hit the Grey word that says MAPS)
Show on Google Maps
UPDATED APRIL 7TH 2013
I am sorry to report that Matteusz has been found and has appeared to have committed suicide. My sympathies go to the family. There is no further information at the current time.
https://usagym.org/pages/post.html?PostID=11809&prog=c
It is with unimaginable sadness that USA Gymnastics shares the passing of former Level 9 Junior National Team Member Mateusz Rybarski, who was a gymnast at the University of Illinois-Chicago. Our thoughts and prayers are with Mateusz and his family. Details for services are pending, but expected for this weekend