GAGE DANIEL AND CHLOIE LEVERETTE
Incident. A Middle Tennessee AMBER Alert has been issued for the Bedford County
Sheriff's Office for 9-year old Chloie Leverette and 7-year old Gage Daniel.
Please note that tarot will pick up

TRENDS /VIBRATIONS

of

PAST PRESENT AND FUTURE

- it will pick up anything that is 'out there' true news or false news - either way it can throw light on what is 'in the air' - please bear this in mind when you are reading the insights.

It is very important that 'readers' of the blog understand this, therefore one has to be very discerning when reading. Media news can put out stories that are not factual or are pre -mediated but Tarot can pick that up. It does,nt mean that tarot is wrong, it shows tarot can see what might be suggested. However when writing the tarot it may be taken as fact.

Tarot does not have all the answers or claim to solve issues. All it can do is show what it feels may be of USE or point out possibilities.

Please always read the following

ABOUT TAROT ON THIS SITE

which is a useful article in respect of all the Tarot printed for Missing people/children.

TAROT CANNOT BE CONSIDERED AS

100 PER CENT ACCURATE BY LAW.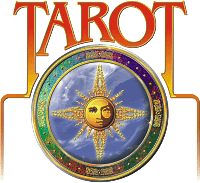 GAGE DANIEL AND CHLOIE LEVERETTE
I have been asked to look at the Tarot for Gage and Chloie whose Grandparents house caught fire. These children have not been seen since September 23rd 2012.

Please look at the notes here on the blog and note that Tarot produces possibilities not facts. Tarot looks at past present and future trends and therefore may pick up anything within the reading inclusive of past events.
Hopefully something may be seen that can help in present/future elements.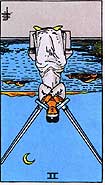 This is the first card that I have for these two children. What it looks like to me is two children caught in the middle of loyalty to two relationships. Was there any problems in the past for these two children? These two children are afraid. Blocking off their emotions. Also some kind of argument or something where there was a quarrel or even being told off previously. I see a very emotionally cold situation where something cruel has happened here and a refusal to believe it.

Someone here has found out they have been 'living a lie' - this card is leading to some deception. It seems that there are people or someone around these two children and either something has been said or done by whoever and the situaiton is connected to conflicting loyalty. All I can see here is 'friends and family'.
Someone decided something for these children and thats what I see. This is to do with past hurts. There are rogues in this card. The swords represent cutting, seperation and all unple

a

sant matters and the children are 'mislaid for a time'. Old rivalry comes up here. There might be blindfolds.

This card is East the number is

2

or 11 - this could be route or road or distance. Water and two islands can be seen here. This can be symbolic showing the children alone and emotionally vulnerable. I am sensing a coldness here, release and movement. Church or church name nearby, either an airport, golf course or railway in the vicinity.

This card stands for water rocks cement stone canyon or con. Weapons or sharp instruments.
West is also shown on this card.

Keywords for places or names of places, mountains and hillsides. hunting and hawking air force bases, airports, and high communication towers sandy and gravely ground, saw-pits, places where wood is cut or stored, barns or out-houses that lie away from other dwellings.
If inside a building, inside buildings, places near windows or off the floor towards the ceiling, ventilation ducts, the upper rooms walk-in wardrobes. Gardens, fountains, bridal-chambers, fair lodgings, beds, hangings dancing schools, wardrobes.
On the surface of things, I dont see fire on these two children personally, I might be wrong and if they were in the building they may have got out BUT THAT IS NOT GUARANTEED.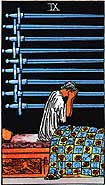 This card is an East card, again it could be North East, this card can show worry anxiety guilt and terrible upset regarding a catastrophe. If remains had been found they would have been in the bedroom area. If no remains have been found then we have to take the number 9 and understand that by the end of the year their life would have changed forever.

This card also indicates water rocks stone cement and canyon and con. It tells us about the participation in a shameful and regretable act. This card can suggest sickness or illhealth and may even point to places that can describe that. It is a card of cruelty. Grandmothers, computers, bedrooms all come up in this card. We are aware that the Grandparents are deceased.

Colour yellow.
Im seeing a church link or priest.
I am also seeing a pipe or tunnel.

Once more seeing West, it could be North West.I cannot promise that but I cannot ascertain the children are deceased in the fire because I have no fire around them, I have water.
Airports come up here as do golf courses or railways.

Keywords to name places or vicinities are Hills and mountains, high places, barns storehouses corn and grain. Libraries and studies, the walls of houses, places named after money such as Bank, coin, dollar, etc. Windows come up as do places bright and airy.

Links to shops, markets, fairs, schools, common halls, bowling-alleys, tennis courts
Yellow/yellowish green.
Lies, deceit tricks and perjury.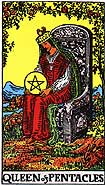 Our card for search and find is number 13. It suggests that these children could be found this year. It also suggests that the numbers 13 or 4 could be route distance or direction. 4 can represent Father or

Boss of a business as well as the authorities.
Are they going to be found, this card tells us that there is a good possibility of that.
This is a rural setting where there may be water also. It is also a card that can link to schools/university or college As this is a search and find card it can show areas that have been previously searched, if that is the case please bear it in mind.

I see walking hiking and bike riding.
People with dogs.
Rented property.

I think they are linked to two other people I am also seeing a business like a working business or a farm.
This card is North

and also can include South.



More keywords

that

will describe places/people that may have been searched a

s well as

places to search - farms, farming equipment, wood stores and places where farm animals may be also bare land, barren fields, land that is bushy and thorny, locations that are low down, either near or on the ground particularly low dark places. Other places to consider are links to ships, sails or boatyards jetties or placed named such as well as deserts, woods, obscure valleys, caves, dens, holes, mountains, , church-yards, ruined buildings, coal-mines, sinks, dirty or muddy places, wells and houses or offices.
Links to a Saturday.

Waste Disposal, walls, garden fences, gateposts and borders can come up here too and also Mid winter.
Hopefully there will be something useful here and they will be found.

Please remember that Tarot gives possibilities not facts and to read all information combined.

Empathy.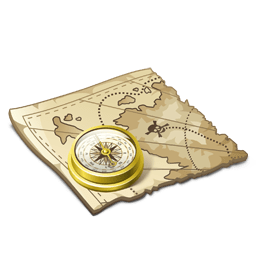 Dee has compiled a map which merely outlines POSSIBILITIES of all the areas that Tarot may be touching on or may be describing. Please bear in mind that this is not guaranteed and Tarot can mean somewhere else entirely.


CLICK LINK FOR TAROT MAP
(Hit the Grey word that says MAPS)
Show on Google Maps
7th AUGUST 2018 NEWS UPDATE
Chloie Leverette
, 9, and 7-year-old brother
Gage Daniel
were spending the night with their grandparents on September 23, 2012 when ..