9 maj 2011 –

Edo Rednak se je prvih trenutkov brodoloma spominjal takole: »Vsi potniki ... je italijanski bioenergetik dejal, da Urška po njegovem ni več živa, ...


Please note that tarot will pick up

TRENDS /VIBRATIONS

of

PAST PRESENT AND FUTURE

- it will pick up anything that is 'out there' true news or false news - either way it can throw light on what is 'in the air' - please bear this in mind when you are reading the insights.

It is very important that 'readers' of the blog understand this, therefore one has to be very discerning when reading. Media news can put out stories that are not factual or are pre -mediated but Tarot can pick that up. It does,nt mean that tarot is wrong, it shows tarot can see what might be suggested. However when writing the tarot it may be taken as fact.

Tarot does not have all the answers or claim to solve issues. All it can do is show what it feels may be of USE or point out possibilities.

Please always read the following

ABOUT TAROT ON THIS SITE

which is a useful article in respect of all the Tarot printed for Missing people/children.

TAROT CANNOT BE CONSIDERED AS

100 PER CENT ACCURATE BY LAW.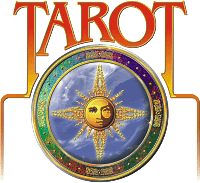 URSA REDNAK
4TH JANUARY 2013

I have been asked here on the blog to look at Tarot for Ursa Rednak who disappeared on the 10th of August 1992. There is a link to the background above that you will need to hit the translation link to observe. Please remember to read the notes regarding Tarot as to what it can and cannot do and understand that it only offers possibilities and not facts which are likely to be set in past present and future modes. I just write what I see and hope something might be useful.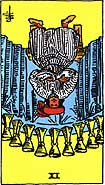 Immediately asking what may have happened to Ursa I receive this card which is a natural water card and really does not surprise me given the background of the situation with Ursa. I have to say that when I see this card reversed and there is a confirmation of water elements, when reversed it can actually suggest that someone may have drowned. All the following cards would serve to suggest that but remember it is possibility and not fact that we are dealing with here.

Ursa has never been found and it appears there are many speculations of what may have happened to her, but the strongest possibility is that the water may have been overwhelming.

I am not sure there is anywhere for me to go on this card as it feels like a majority vote against me trying to find something else but then again the summisation may be so strong it could be that Tarot is clinging to that as an ultimate solution. The card is generally considered to be West and it has a significance of a 6 or 9 . Our Knight can show travel on a boat or a boat accident reversed and indeed so can the Queen and King show underwater elements.
There may be some South or North East links.

If we do have some hidden elements on the 9 of cups to question matters then we are given a possible person description as someone who is tall ruddy complexion, plump large grey eyes soft hair, auburn brown and if male could have a beard. The possibility of church/spiritual links can hang heavy with this card as does that water link but I will look at other cards to see if anything comes up to argue another opinion or thought. Tarot will reflect what it feels the situation might be and is in the water with the first card and I cant seem to get further than that for the time being.
It is hard to get a connection/tune in to Ursa.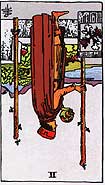 Location is never easy with Tarot and can only come by way of description rather than distinct naming of places. Here we have an initial South element with the number 2 given. You can see we do have an area that is near the sea shore or by the water and there would likely be boats on the horizon and possibly even a bridge. The word Bridge might also be important. Im feeling that it is not so much where ships 'go out' but where ships come in. The colour of this card is Red.

The two might be a distance or have another significance.
Generally this is a 'life force' card but there is some kind of negative being implanted on it.

It is also talking about travelling overseas but clearly reversed shows that this has been thwarted hence the journey has been incomplete as such. In this card is the sensation of being held or tied down but that could be a 'grasp' or someone taking hold of her. A brief look at the map and noting that the boat stopped at Red island Rovinj shows me there is atually a 21 route there. Whether that will ultimately mean something or not I cannot be sure but I can only give suggestions of what I may be seeing. This road does go North and South but I am not very easily able to follow maps of different countries. This road is quite interesting as it links over the right to the A9 and the wands do give us airports which further south I see there is one.

Whether that will have any significance or not longterm I am not sure and I am not here to dish out hope if there is none. I write purely from a 'this is what I have' viewpoint and do not insist or claim anything to be factual information.
That Road does seem to go all the way down to Pula with the island Brujuni offshore.

East or West can be on this card likely showing the points of travel ie North East and South West.

Descriptions of landscape or keywords that might describe places could be be sandy and hilly ground, newly built land or where construction work is taking place. Land for sheep cattleor stables for small animals. Criminal activity is a possibility. Heat and fire can come up on this card and all colours link to fire red yellow and orange.

Moscow and Poland can link to this card or be connected to a person. Heat sources and chimney can come up here.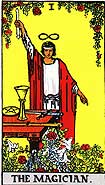 The search and find card covers what may have occurred and what may be in the future but this is the will of the father here who is prepared to put everything on the table to do what he can to find his daughter. I think that is already confirmed and evident in the report we have for this story.

However, I am also getting some hidden elements and initials B J D and R and these are initials of places or people. Because they are connected to the high priestess it is difficult to form an opinion of what has not been revealed, maybe its the desire to believe that more should be revealed . I am seeing some kind of 'secrets with a woman' which might not make sense right now but I have to write it because I have been given it. However, this card is a manifestation card which is rather surprising given the time that Ursa has been missing and suggests that it is still possible to find her.

We are given the number 1 and an 88 and 'two houses'. This connection to 'beth' in Hebrew actually shows two dwellings or buildings though how this is to be construed by us I am not sure. It is a bit difficult to say to someone, well I have two houses here? but what can I say, that is what I have.

To find Ursa one is being asked to look for some kind of synchronicity so perhaps it is linking to another situation that makes some pennies drop? certainly if there have been any strong ideas then perhaps that is the correct direction to follow? I do not see anything negative on this card because its a card of strong will there is also a possible North West direction being given here too.

Ursa will 'always' be looked for until the goal is reached and the determination to be successful is very present on this card. I feel somehow that a woman is hiding something or that Ursa is 'hidden'. I cannot and will not comment on any ultimate opinion on state of health should she be found.

Basically this card tells us that 'everything is possible'.
Here we have the 'mouth of a river' which could be symbolic or actually be telling us something important. It is impossible for me to be able to pinpoint Ursa's whereabouts or know the exact current situation with the search or the family or what they have achieved so far. But it is a matter according to tarot of using the intellect and putting two and two together but perhaps there will be more progress in this search.

The letter A comes up in this card. The colour Red comes up once again and it must be borne in mind that if Ursa has survived she would have had her name/identity changed and I do think this must be taken as a possibility.

Perhaps there will be some kind of communication that will assist?
Inspiration for new directions and pathways will bring a new surge of energy to aid the search.

North and North east come up and the difficult thing is that as this is the search and find card it can be mentioning directions to look in but also directions that HAVE been looked at so obviously the power of elimination must be exhibited here. There is a distinct link to the information landscape description in our second card. Though I have suggested a couple of 'names of places' it must not be taken as absolute because when in a foreign tongue I do not know the meaning of the names of towns and cannot make suggestions when I do not know the significance of them or how they might fit.

For example Sandy/hilly places could be the name of a place or in the name of a place but I would not know the equivalent of another language to be able to ascertain exactly what Tarot is saying.
I hope something might help but of course the main message of our last card is to remember that you should never give up and where there is a will there is a way.

Please remember that Tarot is past present and future periods of time and written to reflect that. Tarot can only show possibility and NOT fact and it is always wise to remember this unless something comes up to verify the situation.

lease check back for a map but also please understand that often maps in different countries to the mother tongue can be very difficult and should not be heavily relied on.

Empathy.
UPDATED 2

8TH FEBRUARY 2013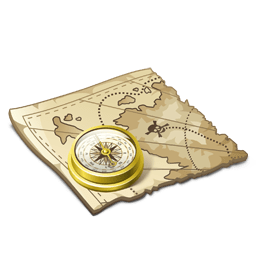 Dee has compiled a map which OUTLINES all the areas that Tarot may be touching on or may be describing. Please bear in mind that this is not guaranteed and Tarot can mean somewhere else entirely.


CLICK LINK FOR TAROT MAP
(Hit the Grey word that says MAPS)
Show on Google Maps