Gibson accompanied 40 of her classmates from Bearden High School in Knoxville, Tennessee on a field trip to The Great Smoky Mountains National Park on October 8, 1976. The students were hiking to Andrews Bald on the trip and separated into small groups when they arrived at the trails. Gibson apparently hiked with several different sections of her classmates at different paces during the day. She was last seen at approximately 15.00, near Clingman's Dome.

Please note that tarot will pick up

TRENDS /VIBRATIONS

of

PAST PRESENT AND FUTURE

- it will pick up anything that is 'out there' true news or false news - either way it can throw light on what is 'in the air' - please bear this in mind when you are reading the insights.

It is very important that 'readers' of the blog understand this, therefore one has to be very discerning when reading. Media news can put out stories that are not factual or are pre -mediated but Tarot can pick that up. It does,nt mean that tarot is wrong, it shows tarot can see what might be suggested. However when writing the tarot it may be taken as fact.

Tarot does not have all the answers or claim to solve issues. All it can do is show what it feels may be of USE or point out possibilities.

Please always read the following

ABOUT TAROT ON THIS SITE

which is a useful article in respect of all the Tarot printed for Missing people/children.

TAROT CANNOT BE CONSIDERED AS

100 PER CENT ACCURATE BY LAW.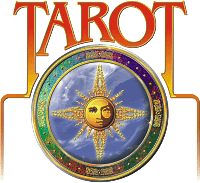 TRENNY LYNN GIBSON
10TH JANUARY 2013
I have been asked by public request to look at Tarot for Trenny Lee Gibson who disappeared in October 1976.
As always I ask that you read the notes regarding Tarot on this site. Tarot gives glimpses of past present and future and whatever I am given I simply write it down. Tarot cannot declare that it is accurate in every detail but offers possibilities not facts. Hopefully there will be something that helps.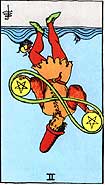 Here we have the two of pentacles which might suggest with surrounding cards that Trenny went off on her own which is presumed over the time she has been missing. However, I have to write down what I personally see and how that will ultimately fit into the picture of events I cannot know but I see this girl has a lot of problems.

For one thing, this card is showing that someone just could not cope with situations you can see that they are juggling with various elements in their life and reversing this makes it almost impossible to cope with. Tarot is past present and future so it is going to pick up circumstances that might link to this girl.

From this card it might suggest that she had work home and financial problems. As she is supposed to be a schoolgirl from the information given the work element might not make sense to some, however, it could be that she wanted to drop out of school as this card can actually produce events to suggest that.

It can also suggest that she might have wanted to find work or look for work or go someplace else and create a new life for herself. Those are possibilities but there is a shortage of money here on this card or some kind of debt or payback which can come up in various ways. It just seems to me that she was overloaded with a sense of duty that she could not carry out. For example if she had deadlines at school or there were exams or some pressure this is somehow coming up in this card and it seems that there might have been something going on that she just was not able to deal with. Too much on her plate perhaps?

Of course there could be other explanations such as not having enough money to pay for something or even possibly someone who wants to take money off her. However, the bottom line here is that there do appear to be various problems going on in her life.

This card is North and the number we are given is a 2. A two year period can also have some significance on this card suggesting that in that period of time some of these problems may have arisen whichever form they take.

This card can show that there is Water nearby but I cannot say how close this is. The card comes to us reversed and therefore will give a South Direction. There are also two circles in this card which can suggest a trail or bike trail. Our card can suggest volatile conditions and even arguments with others.

Its possible there is 'another person' in the picture which would be someone with dark hair.

With this card the descriptions of landscape or attempts at names of places would produce keywords such as farms, wood stores farm animals ,fallow or bare land, barren fields, land that is bushy and thorny, low down dark places or places that connect with ships or boats or have names like that or simply water connected or in the vicinity.

Walls, garden fences, gateposts and international borders can come up here and references to church yards or ruins but confined spaces seem to be prevalent. Waste disposal can come up also with this card. Other references would be valleys parks and deserted places. Looking at the map quickly and noticing our man would be facing South East, I am wondering about the area of Falconhur

s

t and Asheville or whether in fact there is some connection there that is linked in somehow?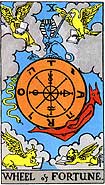 All I have for location is a 'round wheel' or a circle. The number 10 or the number one. This wheel goes in all directions but suggests a trip, new life or a new adventure. One could ponder on that being part of her school trip, an exciting day out, but it seems to link to the East mostly and strangely I have pointed that possibility out in the first card.

I just want to give what I have so I hope it will make sense to somebody rather than try to make a story with the information. Tarot can perforate situations into little blocks of information so we do have to be careful how to consider them.

However this card does seem to suggest a turning point, but there is a circle here. The wheel can be transport but I have no idea if transport can get to the place where this girl disappeared, I do not know this place or have any idea of what is in the area exactly.

However, we do have a summit and a mountain and in our card we are looking to the West but with a fire element attached to this card we are looking East to West and might involve the areas of the mountain and the areas that I have mentioned. I could be wrong of course but to the West there is the border between Tennessee and North Carolina so I do feel that Tarot is picking up the surrounding elements. As the Wheel has 7 Radii then perhaps we should consider the number 7 also whether in route or road and there would be a 71 route that runs eastside of the place that Trenny was last seen.

But we have North and South here and that also must be remembered in our readings but the main call on this card is South East. As there is a tanned complexion with a red fire element we could also be looking at Paint Town Road/casino trail Cherokee. Nothing guaranteed of course but the idea of location is to make suggestions that might be useful or at least pertain to the cards whether or not they turn out to be of some merit. It may be that these thoughts relate to someone else connected.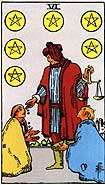 When I ask about the possibility of timing for Trenny to be found I am given this search and find card which generally covers what has been done in repect of looking for her or what might be to come. All I can say with this card is that it is giving a number 6. It could suggest that something occurred in the search for Trenny six years ago being a year card, but the thoughts that I am getting is that it is a long slow process in finding her.

Because our card is upright, it does not seem to say that she will never be found because this card does promote possibilities of success but the long haul is in there. Perhaps there has been a fund to look for Trenny, I am not aware of whether there is or not, but this card can suggest funds or charities or the giving of charity to aid as a helping hand.

The direction that has been pointed out is North, so it could suggest that Northern areas where searched? someone would have to let me know the background. This card can represent the payment of money whether in insurance claims or some other form of financial transaction, Im not sure what it has to do with the situation but I just have to leave it here.

The South East is once again appearing and I also have a person description which I am not sure if it will be an actual 'personality' or not but I have someone who is strong and possibly short with large head eyes lips and mouth prominent. They seem to have dark hair might be foreign or there is some other reason why a foreign element comes up here. The six might also be linked in to routes.
A Friday comes up here. There is something mentioned about 'finger prints' though Im not sure why that would be.

Gardens, fountains, Bride or Bridle paths come up here as well as bed and breakfast or lodgings of some kind. Again Im not sure how they are going to figure overall but I would have thought ultimately that it is not impossible for Trenny to be found.

Please remember that facts and possibilities are TWO DIFFERENT THINGS. I capture what information I can and hope to interpret it in a way that might reveal clues however, I cannot guarantee what I have seen or what I write down unless there are verifications or validations from official source to confirm this. I hope something may help. The cards should be read in combination to each other so that certain points link together or stand out.
Location efforts are experimental and must be considered su

ch.



Empathy.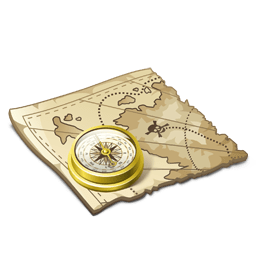 Dee has compiled a map which OUTLINES all the areas that Tarot may be touching on or may be describing. Please bear in mind that this is not guaranteed and Tarot can mean somewhere else entirely.


CLICK LINK FOR TAROT MAP
(Hit the Grey word that says MAPS)
Show on Maps
I also want to mention a North location - Pigeon

Forge.
UPDATE 4TH APRIL 2019
I have been asked to do an update for Trenny and have been working on that, details of which have not been published here.
The majority of what I have seen is very much linked to the first Tarot here and I do not feel that I can elaborate too much but I do feel that there are contrarities connected to the family in some way or someone linked to the periphery of family. Certainly, seeing some kind of interference in family matters or maybe some issues that perhaps go a little darker then that. Infidelity can be seen on the card I have had and a few other issues but I am not going to go into that right now.
I wanted to look at the location and felt that we were being led to look at North and South but I also want to consider the border counties and going South linking into the financial /money elements that were shown (all three cards can represent coin/wheel I am looking at CASHIERS NC as a possible link to this girl also. I would like to mention EAGLE while I am here also and an airport. Regarding Cashiers, NC I would like to point out the Farmers Market and the areas of water around there. Also I want to link in the Sapphire Valley area.
Empathy.