T

hirteen-year-old Lilly Wind was reported missing 20 years ago today.

The last time her mother, Rachel, saw her was the day before, outside Mother Truckers on the San Juan Ridge.

"I have not heard a word (from Lilly) in all these years," Rachel Wind said Tuesday. "I believe my daughter is dead."

There have been many rumors regarding Lilly's fate through the years.


/lilly-wind-rachel-chroman

Please note that tarot will pick up

TRENDS /VIBRATIONS

of

PAST PRESENT AND FUTURE

- it will pick up anything that is 'out there' true news or false news - either way it can throw light on what is 'in the air' - please bear this in mind when you are reading the insights.

It is very important that 'readers' of the blog understand this, therefore one has to be very discerning when reading. Media news can put out stories that are not factual or are pre -mediated but Tarot can pick that up. It does,nt mean that tarot is wrong, it shows tarot can see what might be suggested. However when writing the tarot it may be taken as fact.

Tarot does not have all the answers or claim to solve issues. All it can do is show what it feels may be of USE or point out possibilities.

Please always read the following

ABOUT TAROT ON THIS SITE


which is a useful article in respect of all the Tarot printed for Missing people/children.

TAROT CANNOT BE CONSIDERED AS

100 PER CENT ACCURATE BY LAW.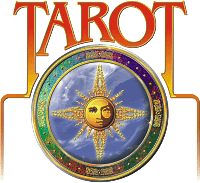 ELSA JANELL (LILLY) WIND
18TH JANUARY 2013
I have been asked here on the blog to look at Tarot for Lilly Wind who disappeared on September 26th 1992 . Tarot can only produce possibilities not facts, therefore I ask that you read the notes here on the Tarot and read the information Tarot has given bearing in mind they will be past present and future tense. Please go to other sources for factual information.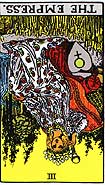 I remember posting the alert for Lilly Wind and I have no idea what it is about her but some people have that ability to draw you in as though they want to tell you something and not only does Lilly have a lovely name she has an air of mystery that seems to leap out. It has taken a while for me to get to the request to read for her and I am hoping that Tarot can give us some reasonable advice.

My first card, the Empress is often thought of as a mother card, not always because it can talk about events that have gestated for a while. In this case the number on this card is 3. The three can stand for many things, routes and distances and timing can be reflected here. This is the pregnant lady card too, but it is reversed suggesting some kind of sterility. That can mean a woman has lost a child, miscarriage or taken away. However, this card can also tell us there is a strong matriarchal influence which can be resented or can be stifling and can cause unhappiness in our relationships. It realy does depend which stands up as the most possible event.

In this card can be poverty and destruction of the house and home and relationships can go down with it leaving indecisions about what to do, but this card can also bring up certain jealousies and in some cases even rage.

It does not really single anyone out for this but rather just states the feelings or situation from a viewpoint. However, there is a sense of paranoia here. The Empress sits next to the Emperor which would suggest a non biological male, often thought of as the step father or someone who takes the role of authority around us, but there is an abusive or strict controlling or cruel element seemingly attached. This could be any male around Lilly.

There are two people that may hold the key to what occurred to this child. Firstly unfortunately, these cards can lead to big problems health matters. There are links to a 'K' a key, or quay or perhaps the word Lock. I am seeing some good advice being turned away, but also I have mentors and school or teachers here, but it just might be counselling I am seeing, but I am not seeing advice being taken. I also feel here that there is something being perpetuated about immorality or that someone is going against what is considered immoral or they are expressing that.

I note this child is 13 so she does seem very young for what I am seeing. There are some possibilities that the initial B J D OR R might be useful. They may be initials of people or places. I am seeing unhappy things. I would be concerned for Lilly and her security.

There is an indication of wanting to be alone to think things through or get away from situations that were just too much to handle that created mood swings. It can show a need for female friends who we need to talk to but I do see some kind of loneliness. There is also a feeling that a secret was revealed and it was a feeling of being betrayed.

I just seem to see Lilly lost in a barren landscape. Was there any heavy rain at the time perhaps as I am seeing a rural area with a stream and possibly a blue mountain, hilly and green land with a pair of trees.

I think Lilly was too beautiful for her own good she managed to bring jealousy around her and unwanted attention too. I actually feel quite depressed looking at this girl, I feel as though she felt that there was nothing for her, that she could not turn to the right people to ask advice. When you are 13 you can sometimes feel that your family are just not there for you and I get that impression from her in this card. This is not directed as a negative towards her family its seeing Lillys point of view that could be reflected here. If it is not home life then these aspects are forming in some other way.

The Emperor is a very negative male who is non biological and when that card is reversed there is always big trouble.

With my cards reversed I cannot decide fully on Lillys health but to me with this set of cards her health is compromised and either she had decided herself to go into hiding or something very negative that conceals her could be seen here. I really do not dwell on these aspects but its not the best situation as I see it unless I have read the wrong influences here.

This card shows no protection, I see an overgrown area like a garden or meadow and possibly a canal or a hollow ditch in the area. Spring, bird, and hollow could be names of places but I just leave them until I can see a map. I have 244 days on this card. A number 4 is attached. Perhaps they are distances or routes. A plan that seems to fail.
An N and a G.
An Apple.

Though there are thoughts towards exciting new beginnings I am not quite sure from what I am seeing whether these were possible.
I am seeing three people -
Money problems and poverty.
I have West and also South East.

Possible problems with throat neck shoulders or respiration or just the feeling that 'you cant breathe'. Feeling stifled.

Person descriptions (could also reflect names of places) someone strong, but short, broad forehead, large head, prominent eyes mouth and lips. Dark hair/complexion, rugged black hair ugly hands.
Also someone who might be fair haired with dimples tall slender, round face.

Descriptions of place/surrounding vicinity or landscape linking either to Lilly or others connecting or could be attempts at name places are names that could link to stables/ horses/ cattle barns, outhouses, single storey type buildings, bungalows cottages buildings away from toher houses. Cellars, farm land or pastures isolated away from buildings. Gardens, fountains, bride,bridle, bed and breakfast, lodgings, beds, hangings dancing schools, wardrobes.
Art/paint/music. Colour White and Green. Copper.Gold.

Other place descriptions might refer to more then one person but keywords are mountains and hillsides. Windmills / wind power. Hunting/hawking, air force bases, airports, high communication towers. Sandy gravelly ground, saw pits, wood storage (sawmills) barns and outhouses isolated from other residential buildings.
Upstairs rooms , upper parts of buildings. Ventilation ducts. The Ceiling and wardrobes.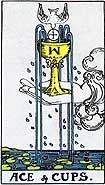 This card is normally considered a West direction of that West comes up here. The number is 1.

That might be a route or a distance. In this card the main element is water and this card is hoping to give an impression of location. An M or a W comes with this card. It also gives us the word Unity or Union. It also gives us a container or a vessel which is often thought of as a boat therefore locations might have boat names or anything associated with that or may be over emphasising the water elements. 5 pools of water and the word Bell can sometimes come up on this card.

There may be a bridge somewhere in the vicinity of the name Bridge but again a rushing river or that water name still appears to be here. A tree name may also be prevalent or an 'island'. I am seeing somewhere familiar as though this is a place that might be known to Lilly. I also have the name Willow and the word Silver.

I have the North East/North West linked.

Places /descriptions of landscape/vicinity or sound like keywords are fishponds, rivers, springs, watermills, water pumps, wells, marshy ground, moats, cellars, ruined buildings, or abandoned buildings, north facing walls, basements, Brooks, port towns, springs, the ocean, inclusive of any water apparatus in the home.

Somewhere secluded or a retreat, holy places and angels or churh names or places. Fields, fountains, baths,, highways and desertplaces, port towns, lakes, standing pools, boggy places damp and decay. The name Clay. Ice and Snow. Smiths, shops, furnaces, slaughterhouses, bricks and charcoal or where it is burnt, chimneys, forges.

12, 21 or 3 routes/distances or some other connection. This might signify a place familiar to this girl up until she disappeared giving familiar territory.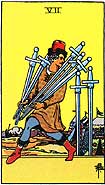 This card is our search and find card. I always seem to see a fairground/marquis elements in this card or strings of shops/Stalls or somewhere there are these elements. Sometimes even military references can come up. The number is 7 a master number for deception and two people who know more or feel they may have seen Lilly. The 7 is on a MONTHS card, but obviously Lilly has not been found, therefore our 7 may have another reference perhaps to route or distances or it might simply refer to a July in the Summer. The card is East. Music and dancing.

Here we have the word FOX, water rocks stone, canyon or sometimes CON.

Here there is a journey by land and betrayed confidences and trickery. Finding Lilly would it seems be a partial success, perhaps meaning that if at any time up until now there had been some sufficient clues perhaps they did not work out.

Plans to find her may fail but perhaps that could be because the right information was not to hand? Perhaps someone is protecting someone else? I am seeing North West here in this card.

Keywords have all the water elements once more such as fountains springs or vineyards. I would take note of all the keywords in the previous card as well as deep wells, quarries, mines and land that has recently been dug.

A

gain the Hills or hillsides come back in here and references to places up high which could be vicinity, but bedrooms , attic rooms can come in here as well as upper parts of buildings too. At which period this all occurs I cannot be sure.

Tarot is past present and future, our descriptions lay in any of those time elements but there is an airport possibly somewhere in the vicinity and also maybe a railway or golf course or they are names of places/roads. Grandparents can show up in these cards as do computers.

The feeling is that when we ask when Lilly will be found there is some kind of blockage or deception here, meaning that something stands in the way of this occurring. It is not suggesting it is impossible only that there might be other information that does not seem to be available when perhaps if it were we could find her. I sense a 'stuck' feeling here. I see music and dancing elements in these cards.

These cards bring up church names, perhaps some drug elements or spiritual elements. A crown and /or a circle can be seen and two islands that sit with water around them. The word Hart or Heart may appear here. There are three people that I see and a connection between them all.

Roguery arrives on these cards and it does not make me feel finding Lilly is easy. This has police matters all over it and a someone who

could

shed light or clarity if they wanted to be truthful. I see a rival here in love or relationships and something Black comes up as does the word Jewel, and silver. I see a single bird? concrete or stone. Perhaps uncovering some truths could lead to greater problems for someone else?

Perhaps if Lilly were

alive

out there she might not want to be found? and if that were not the case then there is an air of protection that lets us know that two people knew where she went.

Tarot is full of possibilities but NOT FACT unless there are validations and that is what is offered here

b

ut maybe something might assist? . Please read all three cards in combination in past present and future tense.

Empathy.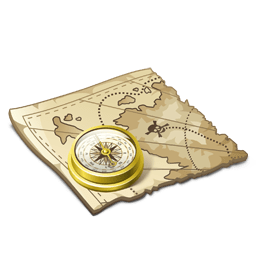 Dee has compiled a map which OUTLINES all the areas that Tarot may be touching on or may be describing. Please bear in mind that this is not guaranteed and Tarot can mean somewhere else entirely.


CLICK LINK FOR TAROT MAP
(Hit the Grey word that says MAPS)
Show on Maps
2nd map
Show on Maps