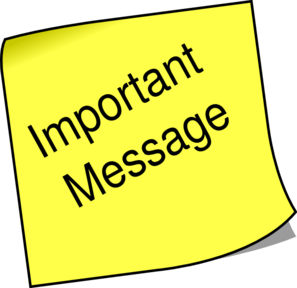 Please note that tarot will pick up

TRENDS /VIBRATIONS

of

PAST PRESENT AND FUTURE

- it will pick up anything that is 'out there' true news or false news - either way it can throw light on what is 'in the air' - please bear this in mind when you are reading the insights.

It is very important that 'readers' of the blog understand this, therefore one has to be very discerning when reading. Media news can put out stories that are not factual or are pre -mediated but Tarot can pick that up. It does,nt mean that tarot is wrong, it shows tarot can see what might be suggested. However when writing the tarot it may be taken as fact.

Tarot does not have all the answers or claim to solve issues. All it can do is show what it feels may be of USE or point out possibilities.

Please always read the following

ABOUT TAROT ON THIS SITE

which is a useful article in respect of all the Tarot printed for Missing people/children.

TAROT CANNOT BE CONSIDERED AS

100 PER CENT ACCURATE BY LAW.
BRIAN SHAFFER
6TH JANUARY 2013
I have been asked if I would look at the Tarot for Brian Shaffer. Brian disappeared in 2006 and as far as I am aware has not yet been found.

Please can I remind you to read the notes about Tarot. Tarot does not claim to SOLVE issues but more tends to give us pieces of a puzzle. Those puzzle pieces are given in glimpses of past present and future and I simply write them down with the hope that something turns out to be useful.

Please always go to other factual sources of information.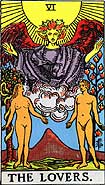 I have been given the Lovers Card for Brian when asking about the date of his disappearance. I know as always that Tarot is just going to give me what it feels we should know and I am just going to write that down regardless. This card is a number 6 card generally thought of as North.

Initials B and J D and R might be initials of people or places that come up. Three people and what appears to be a vehicle at some stage or something relating to a vehicle that might travel South to South West. I would be seeing rural land with a stream running through and reference to a 'mountain'. I am sensing that either Brian got in a car or that there was a car on that evening. I also sense the word 'escape'.

I also seem to have a relationship here and because it is a 'lovers card' it would suggest that it was a loving relationship between him and another, there is nothing really on this card that would make me thing something was 'off' unless it was reversed and then I would be saying that there is a stalker or some kind of person around the family link that interferes in his life. So its a bit difficult right now to see something bad unless those negative elements come up and someone chased him down. If that were the case then I would fear
that Brian might have been in problems.

Meanwhile though here we have the Lovers card and its just what you see except that there might have been some choice to make because this would link to the six of cups and his home/family vicinity.

In this set of cards it would show being invited out and joining with three friends or a gruop of friends. It would also show that Brian might have refused something as in our four of cups he is offered to do something or go somewhere and it is seemingly rebuffed but I am also seeing other things that might come up such as a bridge and a flowing river or place that has a water name but I am actually seeing two people disappearing and not one. By disappearing I mean that they are no longer 'where they should be' - disported or vanished is what I would get.

The water element is there through its connection of cups that link to the Lovers card so I have to mention it whether or not that makes sense. The initials M or W can come up and also the word BELL or possibly silver. There also might be 'five lakes' or pools of water.
Going back to our Lovers card - it is giving the impression that 'two people' might hold the key or know or perhaps are linked in some way but they seem to offer advice or information as they hold a map pictorially. There may be 'church names' here or spiritual links.
I also have something possibly about a mentor or teacher, perhaps even a boss, but I cant be sure about that and want to leave it here loosely rather than make a big sentence about it.

However, in the Lovers cards I see unions and meetings, so meeting with someone perhaps or that there was a choice that Brian had to make whether between people or to do something I cant be certain as the word CHOICE seems to be strong and some decision making is coming up very much here.

Brian could have been disappointed in love relationships or he could have met someone and fallen in love with them or even with something like a career or an option that was open to him. It really does depend on what that choice was.

It may be that this was 'in his life' at the time but I just give what I have. Number 6 could be a route or road number or distance.
I also have to give WEST here, and I did see West or South West but as this card is North there was likely a setting out at a North West direction. Hope this makes sense.

The word EDEN can show up sometimes around this card and Gardens. However, descriptions for places or attempts are trying to describe them would be in the following keywords which are hills and mountains, high places, barns storehouses corn and grain. Money names come up here like Bank or perhaps some link to money in general. Being up High or a summit or names that reflect that seem to come up as do shops, markets, fairs, schools, common halls, bowling-alleys tennis courts.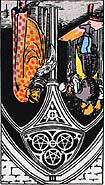 This card though it may show a building it can also be somewhere near a water/stream OR COULD represent a bridge or the word Bridge. It can also be the foundations of somewhere and it is a structure made of stone or a building. These cards can show us colleges universities or names to do with that and can also show someone who drops out of school. Not sure how that would figure but it is here. Generally this card is a North card and it is a number 3 which could be route or distance. It suggests also that for three years that this card represents where Brian was.

Right or wrong, thats what I am seeing. I also have two round circles like loops or they could be bicycle wheels I am not sure but I am just going to give all that I can. I am getting a link to employment or someone's employment and possibly a boss which I think I mentioned in the first card. I have no idea how it would go together I can only put what there is here. Perhaps a business building comes up here or some link to an employer?

Im getting possible money names like Bank and also even possibly an abandoned building or somewhere that a property may be that is either rented or unused.
Someone bored at work? I do think Im getting some kind of work element here. Somewhere farmers fields might be seen. I have a bit of a problem because though the card is North I also have a South direction but possibly North is stronger.

Descriptions of area/landscape and vicinity come by way of keywords that might surround where Brian might be I can only give them and perhaps Dee can put them all on a map so that we have some possible idea of an area of some kind.

Here then we have farms, farming equipment, wood stores farm animals and let it be said that they could be names of places/roads or actually part of his surroundings. Fallow or bare land, barren fields bushy and thorny low dark places but also some link to ships or places where you would store things for them, so perhaps boat names or anything to do with that, Sails, anchors etc. Other places or attempts at naming places are walls, garden fences, gateposts and international borders the church element comes up again which could be names of places but descriptions are given to be church yards and ruins confined spaces and waste disposal.

The word 'diamond' might come up and a money name such as Bank etc or some connection to money? gold can often show up valleys and parks etc. Also grandfathers???

Other references might be deserts, woods, obscure valleys, caves, dens, holes, mountains,, ruined buildings, coal-mines, sinks, dirty or muddy places, wells and houses or offices.

Was this man a builder? Im seeing someone who might be a builder or perhaps something of that nature here. Labouring. Perhaps someone was building a house ? Im not sure if its Brian or someone connected to him or where there are new buildings or something being built or unfinnished because in our picture something is being built there and three people are studying the plans so Im feeling that Brian is linked to a work place of some description, not sure how but I am just going to mention it. Maybe it might be someone else? perhaps there is a structure that is not safe? and compromised Brian?

I feel as though its possible he took a health risk with some situation as I see him in an insecure position.
Possible negative financial aspects are showing here. Is someone in debt?

If Brian is alive and well I see him drifting from job to job but if not I am seeing some kind of work/building or stone structure. I am not going to discuss or delve into his health status.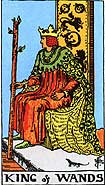 Here we have a 14 card - who knows that it might mean 2014 but I cannot say that for sure, all I can do is give that 14 and tell you that this could be a timing or it could be route or distance.

Here we have a distinct reference also to the number 5. This will bring up two people who give good advice or at least are asked for it. If there is any information coming forward from two such people perhaps they should be listened to. Again I feel there is a vehicle in the picture somewhere, either a fast car, or speed track or some kind of reference to sports. Its all here but I am not sure how it fits. This should have been a speedy find, meaning that it should not have been difficult to find brian, but its like chasing a grasshopper. Soon as you get close enough, the whole thing shifts.
5 OR 14 could be route/road numbers or distance.

The word 'holiday' comes up here again I cant tell you why I am not sure, but someone took a trip in a car or there is a car involved here.

I am not sure what Brian's background yet is as I have not read the story to his disappearance but I will. However on the surface of it, perhaps at some point he had planned to go to another location/place city or even overseas as these cards COULD indicate that. It does not mean it occurred only that the possibility was there. I am seeing the word HILL very strongly - that could be anything such as a summit, a cliff etc or places where there might be boats/water etc.

The card is distinctly south. It covers all the search and find elements including possibly ideas or thoughts that may have already been borne in mind as well as the real elements or possibilities.

I am seeing sales/construction here ?

This King has a habit of appearing and disappearing, therefore I would not have thought it was a negative card in respect to finding Brian.

I have a reference to 'strength being required' in order to find him too, South and North East show up here and quite a few of the references in the other cards such as the shops etc that I mentioned in the last card but we are given names like King, Prince, all royal kind of names and various buildings as per the following which may be actual places or just the keywords to a place which could be theatres public buildings and monuments, public halls, auditoriums, parks; palaces, castles, forts. Again we have similar areas mentioned such as deserts, forests and areas where wild animals roam .

Perhaps 'food places' might come up.
A 'brown mountain' might be symbolic?
If inside or connected to a building we are given hot/heat or fire. Chimneys etc or firestations even fast cars or words connected to Speed.

I am also seeing POSSIBLE fairgrounds?

The colour Red is prevalent.

Day of importance is a SUNDAY.

These are the possibilities NOT FACTS that I have for Brian I am not sure if they can or will help but I write what I get and maybe there might be something here thats useful. As you can see its not IMPOSSIBLE to find Brian it just seems that someone has to be very smart to work it out where he is. Quite honestly I dont understand WHY he has not been found already because I can see cards here that suggest that he would have been found quickly so what happened? I really do not know.

Ultimately what do I think? I think Yes he can be found.
Tarot must be read combining information of all three cards and the fact that it covers past present and future elements.

Empathy
NB:Footnote: I just have an observation. I have now looked at the background of Brian and it occurred to me that (and PLEASE DO NOT TAKE THIS AS FACT) that as it has been mentioned that he was going to take a holiday to Miami (something I absolutely did not know) then perhaps they should check Miami? The number 5 is for the Heirophant and it can give keywords such as KEY - QUAY - and also LOCK OR two key

s.
Looking at the map there is a place called OPA - LOCKA in Miami. Yes I have to say even I was surprised. However, this is just a random thought and there will be a map produced soon. Its not impossible to find this man as all efforts of Tarot seem to say that, but Im hoping it is not just picking things up 'in the air'. I woul

d at least consider looking at Bay areas around Miami JUST in case and put out posters there if they have not already been distributed. We have South and North therefore we do have to consider all possibilities.
As it happens my random thinking might be just that and amount to nothing, I certainly cannot claim to be able to pinpoint exactly where someone is, but you never know,

its happened before and it might happen again.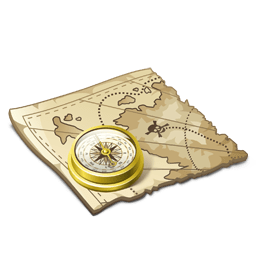 Dee has compiled a map which OUTLINES all the areas that Tarot may be touching on or may be describing. Please bear in mind that this is not guaranteed and Tarot can mean somewhere else entirely.


CLICK LINK FOR TAROT MAP
(Hit the Grey word that says MAPS)
Show on Maps
UPDATED 5TH AUGUST 2014
https://www.facebook.com/findbrianshaffer
Missing Brian Shaffer is on Facebook. Join Facebook to connect with Missing Brian Shaffer and others you may know. Facebook gives people the power to...
www.nbc4i.com/.../murder-gang-theorists-believe-brian-shaffer-case-con...
Brian Shaffer went missing on April 1, 2006. Investigators developing a theory about a gang of nationwide killers believe Brian could be one of their victims.