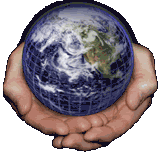 TAROT CANNOT BE CONSIDERED AS

100 PER CENT ACCURATE BY LAW.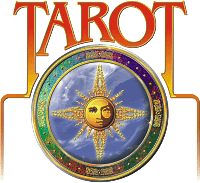 TAROT ANSWERS:
WILL THE WORLD END ON 21 DEC 2012?
(Dated 17th December 2012)
If I was truthful? many people are very scared about the end of the Mayan Calendar and the impending prediction that the world will end on Friday 21 December 2012.

The last time this was predicted was in May by a man in America and many Americans sold their possessions, gave away their money and donated all they had to a certain 'pastor'. When the end was not in sight on the 21 May 2011, many people were left with nothing. No homes in some cases, no savings, no belongings, nothing.

END OF THE WORLD MAY 21ST 2011 CLAIMS PREACHER - TAROT REPLIES

Tarot and its advice about that situation is provided on the above link. However, here we are in the last week of what is proposed to be 'the end of the world' according to the Mayan Calendar which comes to the end of its 'long count' on the 21 December.

For many years, I have relied on Tarot to give me answers to other peoples problems, to answer questions that are general, to assist in finding clues to Missing People and I know that there have been many truths and validations. In the case of the May world ending Tarot advised us correctly and I am very grateful for that, however, its time to ask the same question again and all I can do is give what Tarot advises and like you must hope that it is going to be the case.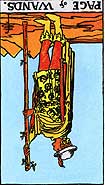 This is the card that Tarot gives to me when I ask is it true that the world will end this Friday.

Tarot only offers advice - and it has to be blind faith that what it tells us is going to be the truth however if we look at this card it is a MESSAGES card. This is the POSTMAN who brings us news so Tarot knows we are asking about news and that we want to know something about this.

The Mayan Calendar tells us that the world will end in Fire and this card is in fact a fire card. Tarot gave us this card recognising that when it is upright there is truly potential for news about this question to be affirmative but notice, it is reversed.

When this card is reversed it lets us know that there are delays and setbacks and - cancellations of plans or designs.

Our card suggests this may be 'inflammatory news' and the fire on this card is 'burning low'. This card warns about tricksters who can send the imagination' running wildly out of control and also that trickery can ignite dangerous situations'. Well I dont know about you, but I cant think of anything more dangerous then having the world on fire - but this card seems to feel that there is trickery involved here, perhaps even mind games?

Flighty, Scattered, over-reactive, rash, testy, gossip ? but yet this card is still showing us a lot of worry and concern. I do feel that is very much in the air and I really do not think anyone is going to be placated until they get to see the calendar turn over to the 22nd.
Generally Pages are cards that tell us that it is 'too soon to tell' and then we sit next to the knight which always says YES - but that Knight is also going to come out reversed and when it does that it tends to come to a halt. Therefore, perhaps it means that by a halt we do not face this dilemma?

This card is also linked to the Ace of Wands which when it is upright shows the beginnings of this action but again this is reversed and note oddly that the Ace is linked to a Week which means 'under a week' that would be the case as we are already into the week already.

The corresponding Trump is Judgement - ah, how apt to have this connection, Judgement Day?

Again the action of Judgement day is reversed and the card is Number 20 which sits right next to the world card itself number 21.
When the Judgement card is reversed it shows that there is 'no interest in the spiritual'. It tells us that something lacks clarity but it still tells us that there is a fear of death, and that would be true wouldnt it? The Judgement card also stands for Saturn - Saturday and as we have a link to the reversed Judgement, Tarot rightly shows us that we are looking at Friday the day before.
Judgement reversed suggests a 'postponement' telling us that the matter may be 're-opened later'.

Perhaps suggesting that there is a delay in this event occurring and a delay of the 'last day of Judgement'. If our cards were upright there would be a final decision without appeal but it does seem to be halted.

Saturn is also the 'thinking' planet - so maybe it is saying ' I dont think so' ?

The Ace of Wands that attaches itself to the Page of Wands is not very motivated when it is reversed. It is generally a Thumbs Up sign when its upright and here we have it reversed. I can sense a bit of a 'phew' here but remember, this is a Tarot card answering a very important question and I can tell you even I have had my concerns and do not rest easy with all the emphasis on the end of this week. We all have families and people we love and it is very hard to just dismiss something because this concern is something that will be hovering on the back of everyone's minds whether or not they admit to it.


Next to our Page of Wands also is the Ten of Wands a bad card for oppression worry and anxiety, but reversed it tells us that we can lay down our burdens and release ourself from that worry and stress. It also tells us that there is a failure in the matter because the opposition is too strong.

Well, we never get a yes or no answer with the page of wands but on the surface of it, I am not sure that the world actually ends. The Page of Wands has the Earth attached to it because it is an outside agricultural card. The Sun that sat next to Judgement is reversed which would cause that scorching heat/ the fire that was part of the prediction but the sun 'has gone in' and it is very rare that the sun can burn you when it is not around.

But I am here to tell you what Tarot advises, and I have to advise you everything that the cards give as best as I can, and often I know I am not eloquent at the best of times, but Im sure you will follow my explanations reasonably well.

Weapons are part of the Wands, they are also part of the swords, in the Swords they are nasty cutting things or they can be guns. In Wands they can be weapons like Fire or Guns as Gunshot is produced from Gunpowder theoretically - we have to look at this Judgement Card because it is asking us to look back at the past. We are asked to do this because the Wands reversed are full of violence, nasty things and mischief as a rule.

They are also full of cruelty and bring out the very worst in people. This can mean people going wild or acting absolutely insane and doing crazy things. This is not something anyone wants to happen, but the possibility is there that there might be those who could feel they have 'nothing to lose' by doing bad things this week.

We only just had the terrible slaughter of innocent people in a school in Newtown Connecticut. The loss was so devastating I felt very upset thinking of the parents. I really BELIEVE we are supposed to THINK about everything. What you have to do is put yourself in the shoes of others. This cannot be a 'me me' world any longer. We are presented with examples of inhumane behaviour again and again and it becomes a news item - that does 'not concern us'. Well it DOES.

We are a careless 'people' in this world. We do not think about others as much as we should and I feel that the ENLIGHTENMENT we should be experiencing is looking at the state of the world and what mankind has done to it. War and violence always faces Earth's community, from terrible incidences that happen in little towns to international conflict. Conflict really has to STOP.

Our Page of Wands does not 'go away' it might with luck defuse the concern about Friday, it might be that we will all be here the next day Saturday and after that, but it does not keep away the threat of disruption in the world . If there is a way for mankind to realise this then we might actually prevent ourselves from self destruction. If we do not realise this then destruction will always sit or hover on the brink. Remember that weapons can also be missiles!

The Page of Wands shows us the Earth in reverse, that is a Polarity Switch that many are talking about - Tarot has picked that up too where the EARTH stops and the Sun goes dark. You will realise this by seeing that Judgement has the Sun next to it and suggests a place where the sun is not coming through. So yes, Tarot has linked in all the calamity that has been considered to befall us on the 21st of December.

Our Page of Wands is an announcement but I am hoping that though we have this predicted announcement over our heads that it can be averted and be just an historical fable rather than an actuality. Perhaps our Page might suggest this event is superficial or a non - action, but one thing is true, Mankind DO have to change their ways. Not everything is 'stable' far from it. The Earth itself is not stable if we use action against it. Perhaps we should treat it better agriculturally, perhaps we should consider that we reap what we sow and therefore if we do not look after the Earth then it will groan under its discontent. Earthquakes and flooding could still be part of this card - perhaps not as severe as to 'end the world' but still a hovering element.
Other factors to consider is that though it is Swords that represent our 'communication cards', the Page of Wands is still a messenger and messages come in the form of letters, phone calls, internet and emails - with that reversed, perhaps there could be problems in that quarter. All worth thinking about.
Tarot has answered the question with 'advice'. Whether this advice will be correct or not we will not know as yet. Perhaps this prediction is a hasty judgement that has been made, whatever the case, I hope that the world will continue but that its inhabitants consider that we could do a lot more to make it a better place.
Empathy.
Mark 13:32 "No one knows about that day or hour, not even the angels in heaven, nor the Son, but only the Father.
Acts 1:7 He said to them: "It is not for you to know the times or dates the Father has put in his own authority.
Mathew 24:36 "But the day and hour no one knows.not even the angels in heaven,but my Father only.