Tabitha was last seen at a friend's home in West Point , AL on 13 August 2009. She was then picked up by an adult male acquaintance and driven to Hueytown. The adult male stated that he dropped her off went to do errands and when he returned to pick her up, she was gone.
Investigative Agency: Cullman County Sheriff's Department


Please note that tarot will pick up

TRENDS /VIBRATIONS

of

PAST PRESENT AND FUTURE

- it will pick up anything that is 'out there' true news or false news - either way it can throw light on what is 'in the air' - please bear this in mind when you are reading the insights.

It is very important that 'readers' of the blog understand this, therefore one has to be very discerning when reading. Media news can put out stories that are not factual or are pre -mediated but Tarot can pick that up. It does,nt mean that tarot is wrong, it shows tarot can see what might be suggested. However when writing the tarot it may be taken as fact.

Tarot does not have all the answers or claim to solve issues. All it can do is show what it feels may be of USE or point out possibilities.

Please always read the following

ABOUT TAROT ON THIS SITE

which is a useful article in respect of all the Tarot printed for Missing people/children.

TAROT CANNOT BE CONSIDERED AS

100 PER CENT ACCURATE BY LAW.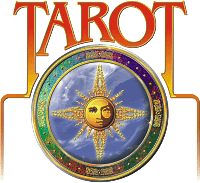 TABITHA FRANKLIN
5TH DECEMBER 201
2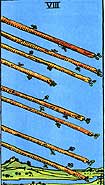 I have been asked via a family member to look at the Tarot for Tabitha who has been missing for four years. Obvious

l

y there is only so much information Tarot can give and generally it is concentrated on glimpses of past present and future. I write what I get and hope something might assist. Meanwhile, it is always wise to look at or read other factual sources of information.

The first card really tells us that Tabitha could have gone due South or that South comes up here. It is a number 8 card and is generally telling us that Tabith could have travelled very quickly over land with water in it. There is a hill or hill name on the way as a house on a hill appears in these cards. However, it does seem to suggest that there is some problem as in the next card we see someone who is 'hiding' or is 'out of the way' and they seem to have a bandage to their head. Now often it can just represent a headache or problems that a person has or that they carry a lot of stress and burdens. I dont know if Tabitha worked or not but working premises can sometimes come up in these cards.

There is a possibility of her being between towns here but approaching a town with rolling hills and trees around. It seems that we can feel attacked or got at in these cards but it really depend whether this is a physical or 'mental ' feeling. This card is showing us going off to 'do our thing' whatever that might be and at the time of doing so wanting to get a lot done. Messages/text messages etc could come up regarding a trip.


There is sometimes an airport nearby in these cards and also a male who might be very sporty and apparently friendly as far as one can see. Gyms, football fields, sports of any kind, fast cars, speed racing can all come up.
It can also suggest meeting someone whilst travelling who seems to have the same goals in mind so I will mention this.
Sometimes sex and weapons can come up in these cards.
The feeling I have here though is trying to get somewhere pretty quickly.

I might mention that construction, or something of that ilk can come up here too.
Does seem to me that there is some kind of very hasty communication though and sometimes romance can come into this too.
The colour red.

Its possible we could consider the South East direction.
If another person or person description should come up here the person would be described as fairly well proportioned in body and face, tall and large, complexion is often ruddy, dark or tanned, light chestnut hair, someone who would be considered strong.
This is what we call a 'hot card' so heat burns and scars can come up here .

Regarding descriptions of places they would 'sound like' names that
might link to stables or horses, high landscape, open fields, hills . If inside a building we would be looking at upper rooms such as the attic, or hearth or fireplace chimneys etc. Church names can also appear here.

The person description might be someone with a beard. Possibly a married person but also some links to university students might come up too, bear in mind it could be pointing out a name place.
Seeing a river with a bridge going over it and possible boats going out at sea, maybe yachts. It could just be that there is a view that might represent that.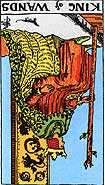 This card gives us a 14 or a 41 and is indicating South in direction.
With this card it is suggesting a 'holiday' but it is reversed and it tends to make me feel that something has gone very wrong here. An airport might be in the picture somewhere but this card makes me feel that someone may have tried to do us harm. When I see this card I do think of having rows with people or falling out with someone who is a real little hitler and tries to take control of us. It can also stand for cars that could have become write offs or been in a crash not necessarily always the case though but the general feeling is being over powered by someonebody else who dictates to us and keeps us under control or someone who might know something but has no intention of saying anything.

Again, speedways fast cars and construction sites can come up here. Possibly being between towns (see above card) perhaps someone in sales and marketing could come up or some kind of real estate property? or something linked to that.

Some kind of get rich quick scheme is being shown to me and Im not sure how that would transpire but I would hope that Tabitha did not get involved with the wrong person or people. There is a 'brown mountain' in this card.
A man who might have been married?

I would put a North East link here. Possibly linking in buildings such as shops and theatres, lavish public buildings and monuments, public halls, auditoriums, parks, places that sound Royal such as prince, king or princess in the name or nearby also applying the same type of thought to names and coming up with palaces, castles, forts. They could be in the area of name of place. Surrounding area could be inaccessible places, deserts, forests and areas where wild animals roam. The LION name comes up All inside of buildings would still be linked to heat and fire or heat sources. Im also seeing very bright dramatic colours? Yellow Red Orange and gold just like fire colours, halls and dining rooms.
Possible name - Michael -
The word 'Hunt' or Hunter can come up.

A male who could be arrogant and proud. Might have light hair or bald or had a beard, strong person google type eyes, or large and piercing large forehead yellowish complexion. a man of a good, large and strong corporature; a yellow, saffron complexion, a round, large forehead, quite ruddy or fleshy looking. Someone domineering.
Someone also who passes themself off as someone else??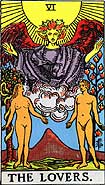 Asking when Tabitha will be found we are given this, the lovers card.
This is a number 6 card and it seems the answer to this is in the past. The reason why is because it involves someone from the past that she is linked with. This is the lovers card after all and that is often a family card or a card that seems to indicate a 'loving' or known connection or it could be implying that two other people have gone missing also both have to be taken into consideration. Land that might have a river running through it and also something 'white' shows up here and once again this 'mountain' or perhaps that is a hill I see.

There are two people who might know more about the situation or it involves another two? . There is a K here or quay or Key name.
Im being told about a smell.
There is or might be a church or spiritual link. There may be a 'boss/work' link.
The word 'Union'.
There is a road with a fork in it.

Perhaps the 6 might be a route number as all numbers given could be route numbers, but also on this card being the find and search card it could represent the sixth month or even the sixth year or just a number six.

West comes up here places or descriptions or soundalike type names might be Hills and mountains, high places, barns/ storehouses for corn and grain. Libraries and studies, the walls of houses, money names such as Bank or Wallet or Purse might come up. If inside a building it will be somewhere high up.
Im getting a Wednesday and also more links to shops, markets, fairs, schools, common halls, bowling-alleys, tennis courts. This card is not telling us whether or not Tabitha will definately be found except to say that someone CAN tell us who knows.
I see a lot of red tape in the second card.

The Lovers card can give us 'gardens' and also a vehicle does show up going out of town. So if between two towns perhaps that is where to look?

This is a very brief outline for Tabitha though I am seeing water and a bridge and an M or W name coming up too. There might be a Tree or tree name or an island. I feel as though a relationship has gone wrong. If I think of anything else I will come back and write it. There are quite a few options for the cards that I have but for the time being I will put this short synopsis forward in case it is of use.

Makes you wonder if this card is asking us to search West point? or around the town that

she went?



Empathy.
UPDATED WITH MAP POSSIBILITIES.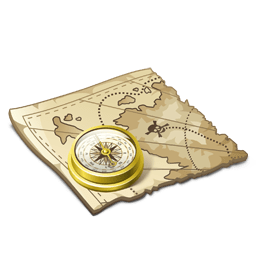 Dee has compiled a map which OUTLINES all the areas that Tarot may be touching on or may be describing. Please bear in mind that this is not guaranteed and Tarot can mean somewhere else entirely.


CLICK LINK FOR TAROT MAP
(Hit the Grey word that says MAPS)
Show on Google Maps
Because we have a 'leo' link the word Heart or Hart might come up or may link in somewhere ie. Hartsville. However, this is not guaranteed and nor are any of the location possibilities.