No trace ever found of 12-year-old Jefferson City boy missing since 1983

David Warner was a slender kid with buck teeth, blond hair, dark eyes and an odd mix of personality traits.

He was 12 years old and still in fourth grade at Jefferson City Elementary School. Yet he was more intelligent than suggested by the report cards that had held him back.


He vanished March 2, 1983. His fate remains Jefferson City's greatest mystery.


Please note that tarot will pick up

TRENDS /VIBRATIONS

of

PAST PRESENT AND FUTURE

- it will pick up anything that is 'out there' true news or false news - either way it can throw light on what is 'in the air' - please bear this in mind when you are reading the insights.

It is very important that 'readers' of the blog understand this, therefore one has to be very discerning when reading. Media news can put out stories that are not factual or are pre -mediated but Tarot can pick that up. It does,nt mean that tarot is wrong, it shows tarot can see what might be suggested. However when writing the tarot it may be taken as fact.

Tarot does not have all the answers or claim to solve issues. All it can do is show what it feels may be of USE or point out possibilities.

Please always read the following

ABOUT TAROT ON THIS SITE

which is a useful article in respect of all the Tarot printed for Missing people/children.

TAROT CANNOT BE CONSIDERED AS

100 PER CENT ACCURATE BY LAW.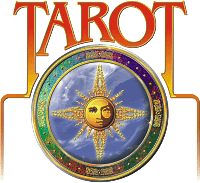 DAVID WARNER
9TH DECEMBER 2012
I have been asked on the blogger to look at the Tarot for David Warner who disappeared March 2nd in 1983. There is a missing alert here on the blog as I wanted to make sure that David was profiled here until I was able to write the Tarot.

I am assuming at the time of writing that there is no change to David's situation and that he is still missing. I will therefore write under that impression.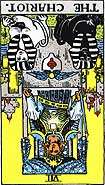 The first card that I have been given for David is the Chariot reversed. When I see this I always think of a car going off the road or some kind of transport problem however, it can also suggest someone who 'crushes' the weak so it could be a person who is very cruel or stern in the picture here.

The very next card would not seem to be a very good one being as it is the strength reversed and might suggest breathing or respiration problems so it would seem to me that David has suffered some kind of ill fate or illness which could really go all the way to bad. However, it would be wrong to assume anything disastrous even though this does not look particularly wholesome.

I feel as though there was 'something left behind' or lost property because our fool is reversed and there could be a few secrets that have not come out into the open about a person although they seem to look fairly 'ok' on the surface it does not mean to say that their version of events is true.

Here we have a B J D or an R initial. They could be names of people or places so we have to expand that over both of these suggestions.
I have not looked at the background information link so am relying fully on what Tarot wishes to say. It is clear that two people are well aware of what happened to David but I dont think that anything has been said about it. There may be some kind of person here with odd habits or even weird sexuality come to that, its not always the case but I dont see healthy habits here.

With this card in this position we get senseless violence which if true does not seem very good and perhaps one would have wished to escape that?

The number 7 is on this card which could represent route or distance and a feeling that there is a stalker element here or something a bit weird. It could be family interference or someone around who knew the family coming up here. Even in laws can show up. Obviously when I write Tarot I really am mindful of making any suggestions that could point fingers so let me say that this is not designed to do so. I just feel that there is unwanted attention here from somebody and its possible it was a sexual nature. A journey here has been postponed.

Colours orange and gold.

A field or enclosure with a fence or barrier.

Water elements.

Possible quarrels and ruthlessness.

This card might represent south as it does have a fork off to the west ie South West but North also figures here. All directions will go onto a map so it will be easier to see the possibilities but I cannot say which is starting or ending points.

I see weak stomachs, coughs indigestion and some problems with the chest.

A poor constitution seems to be here.
Places linked on this card either name or actual would be keywords such as the sea, rivers and places near ponds or waters - brooks, springs, wells, wash-houses, sea shores, marshy land, but if in a building it could be showing us cellars or cisterns or items connected to water such as taps etc or bathrooms. Also Fields, fountains, highways and desertplaces, port towns, rivers, fishponds, standing pools, boggy places could come up in descriptions of that landscape or 'place' connected.
A Monday is here.

Someone who is likely to get drunk.

A person description might be someone of reasonable height, white complexion, round face, grey eyes, hair on head and face, something wrong with the eye fleshy or plump. Might also be some link to an animal or animals and something WHITE.
Bones and skeletons/teeth or dental can come up here and also a 'mountain' rugged barren land with a stream running through.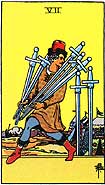 Again we have a number 7 for this card and therefore Im wondering if David was taken anywhere that he was returned, its possible as going from 7 to 7 rather makes me feel he must be somewhere near the same place he vanished? I will look shortly when I have written tarot to see where that was.

So this is a tricky one because we have the impression of a plan here and two people arguing and quarrelling. Water appears to be in a name or description of vicinity - and perhaps a family/couple or two people fall out. I am seeing church names here, but again, that water......

It seems to me that there is some kind of deception or deceptiveness about where David might be.
I see grandparents here or people of that ilk not sure how that would figure though and also bedroom scenes which are considered worrying and full of anxiety. If David were alive I would have said that someone tried to protect him and get him away from a bad situation but at the same time the first card represents illhealth which leaves me with a bit of a question mark.

Water Rocks and Stone as well as Tunnels and Canyons can come up in this card which should be used as 'KEYWORDS' for places or names of places also East appears to be here. Though I see the protective element showing I also see kidnap and abduction or escape and it can only be one of those three .

Some feelings of imprisonment or feeling stuck or tied up?
Im seeing the boggy ground with trickles of water - so Im wondering if there is a river somewhere with two islands near to it?
Drugs and Alchohol can show up in these cards and so can vegetation.

Perhaps there were situations around David that made him a victim of circumstances.

There seems to have been a journey by land but theres only a partial success in it and with that chariot reversed well, that makes me think that it might not have been a completed journey at all. Thats the bit that I worry about the most . Perhaps we are being told to look along a 7 route or distance? Some kind of plan that failed.
There are some separation issues here and also the word Sharp or 'cutting', maybe its cutting ties?

A fair, market, military camp, or shops may figure somewhere and also there could be a railway or airport somewhere in the vicinity. Did someone have a connection to overseas travel?
Im picking up 'deceptive communication'.

Heart or Hart.

North West is also showing up so I will give that.

Person description given as strong and sturdy, not particularly tall, prominent bone structure. Hazel eyes sandy/blonde but dark hair seemingly relatively honest in their communication.

Again this could be places or people or connections to people linked but could represent keywords and we are given possible links to deep wells, quarries, mines land that has recently been dug. Deserts, woods, obscure valleys, caves, dens, holes, mountains, church-yards, ruined buildings, coal-mines, sinks, dirty or muddy places, wells and houses or offices.

Hills, uneven land, aviation suggestion something or somewhere 'up high' or HIGH in the name of a place, roof, attic, bedrooms if in a house and water which could be vineyards or the name, taps showers power supplies, springs or any of the water names given. It will likely be that these elements may be vicinity or landscape around the area where this boy may be.

Someone with a bit of beard growth dark eyes and hair and connected to tools may be here.

Someone who argues a lot?

Guns and weapons can come up here too in these cards or sharp instruments.

Doctors and surgeries also.

A Saturday.

Black stone or marble.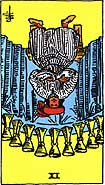 When I see this card it reminds me of drains. It is a water card and the number is 6 or 9 which could be time elements or it could be routes. However this is a search and find card and when you get this card upside down you will have to accept that this is a wish that might not be granted.

I am getting family problems here and I do not see a reunion of this boy with those who are searching for him if they are doing so at the current time because this card doesnt help it along.
It tends to thwart it.

A ring, boat, the word RUBY ?

It is a West card and again a water card.
There is something here that makes me see alchohol or even something sexual like a paedophile. I think it would wrong to assume that as a fact but its a possibility that there could have been someone of this nature connected.

I think if it ever come close to finding David it somehow slipped away again.

This is also an eating and drinking card so places that link to that could or may come up or those connected to that environment?
There may be a lake here and I wonder if someone passed away through drink or drugs at some time?

The hoping and waiting may have to continue to find David as I see a delay on him being found at the moment and this card asks, will you like what you find? I am not feeling too positive about a successful search.

Something blue - material?

There may be a house on a hill but I am looking back to the past for some reason and seeing an M and a W - the word Bell, the colour silver 5 streams or ponds or pools of water? or lakes and a bridge that might face a heavy flow of water - If David were to be found another missing child might be found too? I could be wrong about that but there are two children in the picture and both seem to vanish? So theres a possibility.

Also this card can show us some form of container or 'containment'.
Given the word Fish or Fisherman.

North West./South West both apparently apply.
All the water and church references come up as described in the previous cards. Even priest names or Bishop.
Or, perhaps it is a spiritual element.
University and school elements/college show up? an ex teacher/mentor?
Thursday.

Auburn brown hair deep belly, plump with a beard.
Someone who is 'odd' with children.
Plumbers?

Someone could have drowned?

Please read all the information combined and remember the past present and future elements. It may also link to other persons or vicinities connected to them.

Hopefully something here might be of use however small regarding David. If I have missed anything I will come back to adjust but I hope something might be of use. Please remember that Tarot represents POSSIBILITIES

and NOT FACTS.



Empathy.
UPDATED 10TH DECEMBER 2012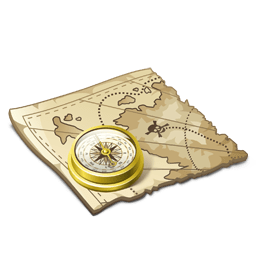 Dee has compiled a map which OUTLINES all the areas that Tarot may be touching on or may be describing. Please bear in mind that this is not guaranteed and Tarot can mean somewhere else entirely.


CLICK LINK FOR TAROT MAP
(Hit the Grey word that says MAPS)
Show on Google Maps