Christina Lee White has been missing since April 28, 1979 from Asotin, Washington. Christina was at a fairground and called her mother to say she was not well. When her mother went to pick her up she was not there. She has not been seen since.
Please note that tarot will pick up

TRENDS /VIBRATIONS

of

PAST PRESENT AND FUTURE

- it will pick up anything that is 'out there' true news or false news - either way it can throw light on what is 'in the air' - please bear this in mind when you are reading the insights.

It is very important that 'readers' of the blog understand this, therefore one has to be very discerning when reading. Media news can put out stories that are not factual or are pre -mediated but Tarot can pick that up. It does,nt mean that tarot is wrong, it shows tarot can see what might be suggested. However when writing the tarot it may be taken as fact.

Tarot does not have all the answers or claim to solve issues. All it can do is show what it feels may be of USE or point out possibilities.

Please always read the following

ABO

UT TAROT ON THIS SITE



which is a useful article in respect of all the Tarot printed for Missing people/children.

TAROT CANNOT BE CONSIDERED AS

100 PER CENT ACCURATE BY LAW.
CHRISTINA LEE WHITE
30TH DECEMBER 2012
I have been asked on the blogger to look at the Tarot in respect of Christina. Please read the notes regarding the Tarot so that you are aware of what it can and cannot do. Tarot tends to give glimpses past present and future, I write down the impressions that I am given. Tarot cannot claim to be 100 per cent accurate but has often given many correct influences. I hope something can be picked up for Christina.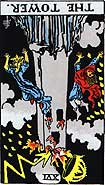 I always have to hope that Tarot shows me the correct card when I ask what may have happened to someone and in Christina's case I am shown the Tower reversed. When I see this card I see an accident out of the blue, so something that occurred very quickly. An accident out of the blue can mean something occurred by accident too, or accidently. The tower always seems to show us some kind of concrete or brick structure and in this case appears to show us two people who might be shouting for help or waving their arms around hoping someone might hear them. Water can also come up with surrounding cards and might suggest some water link or somewhere linked that has a water name.

The number 16 is on this card and 91 when reversed or added together could give us number 10, 1 or 7. The 7 could easily represent the fairground and Christina's return from there or her intention the ten might be a vehicle. These numbers can also represent routes or distance. Because of the Devil being 'nearby' it seems to me that there are unhealthy situations or people that Christina might have wished to 'get away from' or not be involved with but its whether she was successful in a retreat.
Understanding that Christina was riding a bicycle, just seeing that 10 coming up reversed makes me feel she came off it, there does appear to be a certain element of bad fate whilst journeying with the cards in this position. Its possible that her bicycle was stolen as there is a 'theft' element here, but also possible abduction/kidnap but with that reversed card I waver on that.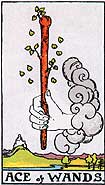 With reference to location this card is generally a distinct 'south' direction and I also feel South was on our first card too. The number here is 1 and note that we also had a number 1 linked in to the first card. Now it is very difficult to 'name' a location with Tarot and virtually impossible to look at a map and be absolutely certain where a person might be, but Tarot can describe places through keywords that can pick out nearby landscape. In this instance, we are given the word castle and hill and possibly a river running through a valley. If it is not actual landscape it may be trying to tell us the name of a place.

This card can also show us family origin, therefore it might be suggesting that Christina is still linked somehow to her own home town. I am also getting a very masculine energy here and someone who might drive a very fast car. Water is in this card once more. I feel Christina is likely still in Asotin that would be my feeling with this card and due to the water elements I would also have felt Washington is the city. I feel near a river is strongest. I see there is a royal name like King, Prince or Princess. I also feel South East is an important direction but it could be connected as just a vicinity element. .

Having a brief look at the map to the South East I can the Snake River (if Im in the right area) and along there is Ten Mile Rapids which I did wonder about and further south along the river is Valley View. Of course I cannot determine whether this would be a correct direction only that I give what the possibilities may be but I do think its possible tarot is pointing this out as it can also point out an airport with these cards and I do see there is one within the landscape. I note that the 7 route is Orafino and I feel this is somewhere that may also be significant as it would fit very strongly with the chariot card - which links to travel elements.

This Ace can show someone who grabs or grasps or could show someone who offers us a lift.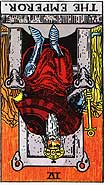 Here I have the number 4 again this could be a distance or a road or route. This card is a difficult card for search and find because it could involve either a very abusive male or it could be a link to a vehicle. True to say, the vehicle could be Christina's bicycle but it could also be a car/truck.

It would have been useful to perhaps have a little background to Christina because there is something slightly deceptive in the cards that I cannot quite put my finger on, but Im linking her completely to her family origin which gave me the impression that she really was still in her home town.

Being as my card is reversed it is showing weakness with regard to whether Christina will be found so it is not the most positive card. In this card I have East but also West along with that number 4 - burns and scars come up in this card sandy hilly ground also comes up and places that might have sheep or small cattle but I found myself looking at Hells Gate State park. Of course it could be an entirely wrong assumption and may be a different area west. However, there is a possibility of some truths not being quite on the table regarding matters to do with Christina but I would have thought that all statements regarding her initially were thoroughly carried out.

My thoughts are that there is a possibility of perjury or some kind of interference when it comes to finding her because there is some kind of confusion here that muddies the information up when it comes to getting information that would help to find her. Its not at all crystal clear. There may be a man here with a beard or someone who is balding.

I also do have some church references OR names here whether in landscape or as a spiritual element.

As far as I can see very little about this card makes me feel optimistic about Christina being found anytime soon. There does seem to be criminal elements in this last card. I am also seeing 'mountains' or a 'brown mountain' and possibly 'dusty' roads. Someone may have been a construction worker or there is construction, also possible sport links might be present here. I am also getting ' not a 'white' '?

It would be quite wonderful if Christina could be found but I just am not getting the most positive vibes. This is a very brief Tarot and I hope something here might assist. Pleae be reminded that Tarot offers POSSIBILITIES and not FACTS - all the cards should be combined with their information and it is also wise to understand that the information can link to others connected with Christina and not just her.

Empathy.
I am just about t

o post the Map for Christina and Dee informs me that the actual last place that Christina was seen was in fact
2nd St, Asotin, WA. I was not aware of this at all. I will have another look over the Tarot and the map but meanwhile post Dee's

map of the information that she feels Tarot has supplied.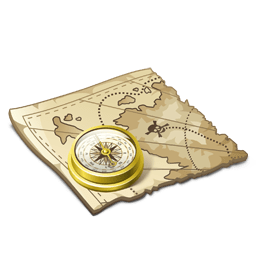 Dee has compiled a map which OUTLINES all the areas that Tarot may be touching on or may be describing. Please bear in mind that this is not guaranteed and Tarot can mean somewhere else entirely.


CLICK LINK FOR TAROT MAP
(Hit the Grey word that says MAPS)
Show on Maps
UPDATED 29TH AUGUST 2017
A Look into the Suspect in Christina White Disappearance | KLEW
klewtv.com/news/local/a-look-into-the-suspect-in-christina-white-disappearance
2 May 2017 -

Christina White, Brandi Miller, Kristina Nelson and Steven Pearsall…all ... without having a specific direction to look for a missing person, our ...