Stephen Peter-Paul, 44, was last seen driving his truck in the northern New Brunswick community on Wednesday, at about 6 p.m, Cpl. Chantal Farrah stated in a release.
He was reported missing on Thursday morning.
RCMP are asking for the public's help in locating a missing man from Pabineau First Nation. Stephen Peter-Paul, 44, was last seen driving hi
Please note that tarot will pick up

TRENDS /VIBRATIONS

of

PAST PRESENT AND FUTURE

- it will pick up anything that is 'out there' true news or false news - either way it can throw light on what is 'in the air' - please bear this in mind when you are reading the insights.

It is very important that 'readers' of the blog understand this, therefore one has to be very discerning when reading. Media news can put out stories that are not factual or are pre -mediated but Tarot can pick that up. It does,nt mean that tarot is wrong, it shows tarot can see what might be suggested. However when writing the tarot it may be taken as fact.

Tarot does not have all the answers or claim to solve issues. All it can do is show what it feels may be of USE or point out possibilities.

Please always read the following



ABOUT TAROT ON THIS SITE



which is a useful article in respect of all the Tarot printed for Missing people/children.

TAROT CANNOT BE CONSIDERED AS

100 PER CENT ACCURATE BY LAW.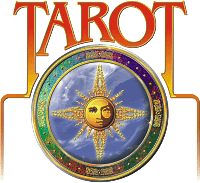 STEPHEN PETER PAUL
27TH NOVEMBER 2012
There is an alert for Stephen here on the blog and I am trying to clear up a few alerts briefly if I can (

that have been requested)

as well as follow the full tarot requests. I really was not sure what country Stephen disappeared from but I think its Canada looking up on a map. Please remember to read the notes on the Tarot and note that I see glimpses only of past present and future. You do need to read factual statements from the news or press as I cannot guarantee everything I do see but hopefully something might help.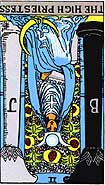 My first card is the High Priestess which is a card of secrets. This appears reversed for us today when asking about Stephen and on this card we have a B and a J but also perhaps a D and an R. Sometimes they do pick out initials of people or places so I mention that just in case. This is a number 2 card. It can show two buildings or two houses. The colour blue or someone dressed in blue can also come up.

There is some significance about a Monday on this card so I have to give that for what ever reason it appears. Superficial knowledge appears to be showing its face here so rather questions whether we have all the story or not because this card does have hidden features about it and might suggest that there is a female here. Im not sure what capacity this shows itself but generally a female could come up.

Apartments can show in this card and at a push, a bridge. It is a water card or can attach itself to watery elements being as it links directly to the moon. There we have a river and a bridge or two towers or a tower. Just feeling large structures. There is some kind of illusion presenting itself almost like a mystery and Im wondering whether there should be one? did Stephen tell someone where he was going or does someone know something and been remiss to say? I have 28 days on this card also so a month is being pointed out but Im not quite sure why.

Im seeing jealousy here and some kind of unapproachable quality. Perhaps even someone manipulative. I also seem to have a family/travel card linked in and some kind of misconception or some kind of deception falsehood or insecurities here. Again the water is appearing rather strong so it rather makes you feel that water is in the vicinity or it is a place name being picked out or mentioned in this card but there is that illusion to it. I feel as though there might be hidden enemies and maybe possibility of a clandestine affair. That is not necessarily the case but I have to mention everything that is on the cards. I just seem to see an emotional crisis of some kind and if there is a vehicle here Im getting problems about that and the travel aspect.

The direction that Im getting on this first card is North to North West but I need to consider that with a reversed aspect I need to think about the possibility of North East considering our Travel card is East.

Now this may pick up the Bathurst area and that is a surmise rather an actual so I do think we need to look at the other information the cards give. Overall though this first card is the water card and would normally cover any area that either is a water name or vicinity or may be linked to any of the following words fishponds, rivers, springs, watermills, water pumps, wells, marshy or watery ground, moats, springs, the ocean. It also links in to church names or monastries secluded places or places of retreat and here we have a Thursday.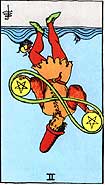 The card I have here is number 2 which seems to relate also numerically to our first card. Here we have the word bicycles or circles. North is the direction on this card. There does appear to be a river scenery here and boats but the boats might just be a figurative thing to try to tell us that it presents somewhere near water or water name. Does he have two jobs or two places connected to him? This card can tells us that he has to juggle being between both of those places?

For some reason I feel as though there should be a message or a letter or something and that seems to come up in the first card which is a bit odd because the only information I have is what is reported above on the links of the missing alert and does not really suggest a message was left or anything like that. Perhaps the fact that two places are mentioned as possibilities is the reason we have this card but I see him juggling work and home matters and wonder if everything got a bit much sometimes?

Was everything alright for him at home? I feel there is some problem but I cant put my finger on that. Whatever he was planning to do something has gone awry here like someone pulled the plug on him? I just see him in a quandary about 'what to do' and see two choices here I dont know whether its to do with his life, loves or work but I just see a weighing up of alternatives and a feeling of threat or insecurity.

I feel that the direction South comes in. The 2 could be a route or a distance so it might be useful.

The Colour Black or the word Black comes up. Perhaps the name 'BELL' comes up in the name of a place also.

Also, because Tarot cannot say the names of places we are given 'clues' which could be vicinity or it could represent keywords to names of places but in the form of description so I will give those in case it helps and they are farms, farming equipment, wood stores farm animals roam.fallow or bare land, barren fields, land that is bushy and thorny,low dark places or places that relate to boats or ships or sails in some way. Also are boundaries/thresholds or walls, garden fences, gateposts international borders, church yards, ruins. Anywhere connected to water whether in or out of a house or waste disposal.
Other landmarks or possibilities would be deserts, woods, obscure valleys, caves, dens, holes, mountains, coal-mines, sinks, dirty or muddy places, wells and houses of offices. There could be a link to teachers/ colleges or universities but also as place names. Not absolutely positive on that but I give it anyway.
If any of those names fit an area it might be useful.

One thing to be weary of with this reversed pentacle is that we can get robbed as thieves and burglary can come up on this section of cards and we can lose our property like our wallet or some belongings . Its not always the case but I do have to point out some form of insecurity here or losing something and having to try to hang on to it. Whether it is something material or just situation in our life again is debatable but I put forward the possibilities. We can lose our homes or our possessions.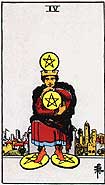 I seem to see Stephen outside of a town at least it looks that way. This is a North card and the number here is 4 which might lead to his vehicle. This card can give the appearance of a square or it can give us the name BANK or even a G. Not correct in all cases but thats what I see. I also see some kind of work premises or a building.

This card does indicate that Stephen can be found it might be in another locality as this card can suggest that as it shows someone who takes their stuff and feels they are better off someplace else, but I think sticking to the priority of whether Stephen will be found we should say Yes and that his vehicle will be found I dont know yet in my mind whether both will be found together, thats possible but overall we have this 4 which might timing or a route number. All of the information about where and descriptions is on the card above it rather seems they link together.

I just seem to think there will be a message somehow and he will be found.

This card gives the colour Green and South. So, I will leave this information as brief as it is because Im not sure I need to write anymore at the moment. I will check back in say four weeks if Stephen is not found but meanwhile please bear in mind that although a 'full tarot' using three cards it is a relatively short overview and I just hope something here helps and he is found.

Remember that this last card and the middle card must be read as the same descriptions as they both fall under the same criteria. So Number 4 comes up here on this last card and number 2 on the first and 2nd card. These cards will represent past present and future glimpses.


Empathy.
UPDATED 30TH NOVEMBER 2012
obituaries.bangordailynews.com/.../obituary.aspx?pid... - United States
1 day ago –

PABINEAU FIRST NATION, NEW BRUNSWICK - Stephen Robert Peter-Paul, 44, son of Benjamin P. and Janet A. (Churchill) Paul, passed ...
NB: I have just found

this

report of Stephen at least I do believe this is he. There are no other reports but it seems that Stephen was deceased on 24th November - I had 2 and 4 in the Tarot but also it seems that Stephen was found in Heath Steele which according to the maps is near Mine Road on the 4

3

0 route.
Not that far from Bath
urst. I am not aware of the circumstances but I felt as though we should have had a message. That m

ight have been Tarot trying to tell me to find the message.
I am so very sorry to report this news. My deepest sympathies to Stephen's parents.

Very sad.
Empathy.