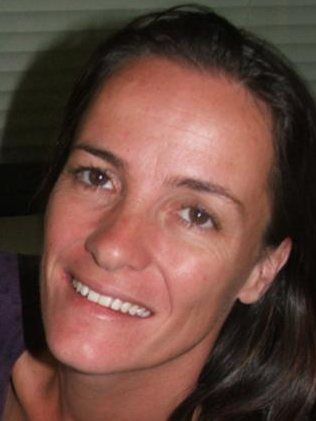 The 37-year-old single mum of three was last seen on July 13 when she was believed to have left a residence on Tomlinson Rd, Caboolture.
She has not made contact with friends, family or police since then.
Have you seen Sandrine?
Anyone with information which could assist police with their investigations should contact Crime Stoppers, anonymously if necessary, on 1800 333 000 or crimestoppers.com.au.

Please note that tarot will pick up

TRENDS /VIBRATIONS

of

PAST PRESENT AND FUTURE

- it will pick up anything that is 'out there' true news or false news - either way it can throw light on what is 'in the air' - please bear this in mind when you are reading the insights.

It is very important that 'readers' of the blog understand this, therefore one has to be very discerning when reading. Media news can put out stories that are not factual or are pre -mediated but Tarot can pick that up. It does,nt mean that tarot is wrong, it shows tarot can see what might be suggested. However when writing the tarot it may be taken as fact.

Tarot does not have all the answers or claim to solve issues. All it can do is show what it feels may be of USE or point out possibilities.

Please always read the following

ABOUT TAROT ON THIS SITE

which is a useful article in respect of all the Tarot printed for Missing people/children.

TAROT CANNOT BE CONSIDERED AS

100 PER CENT ACCURATE BY LAW.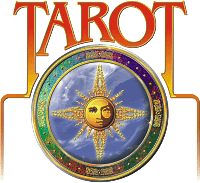 SANDRINE JOURDAN
20TH NOVEMBER 2012
I have been requested here on the blogger to look at Tarot for Sandrine Jourdan who has been missing for four months. Tarot generally attempts to give glimpses past present and future and hopefully may produce something to assist. Please however be sure to seek out other factual sources as I can only write down what I feel I may be given.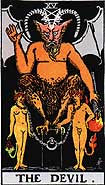 Questioning the date and disappearance of Sandrine, Tarot gives to me the Devil card which automatically makes me feel that Sandrine either felt restricted and unhappy in a confining relationship or that she got involved in one. This card can show us being bonded into a situation that is not good for us or that does not feel good for us.

Whether it applies to Sandrine or not the implications with this card are sex drugs and alchohol or those that may indulge in one or all of these pursuits. This card can show us living in fear of domination and bondage or being bonded to something we dont like so we do have to bear in mind that obsessions can arise here and it can spread to all material things such as money, power and this is in either our personal or business life.

It can also show possible clandestine relationships where there is an outside party muscleling in.

This card can even show us chains or being tied up but it is whether it is physically or met

a

phorically meant. Previously, we have the sense of 'control' and hoping to balance a situation, perhaps trying to 'keep the peace'. There may be a requirement for discretion here.

Perhaps there was a negative cycle going on in Sandrine's life or maybe some temptations there or with someone around her. We cant make light of the Devil card as it can show her coming either into contact with a situation that is unsavoury and people with it or that this is how she felt.

The number on this card is 15. 15 could add together as 6 or be sep

a

rated as 1 and 5 posing possible routes or distances or some form of timing. It takes me to the Lovers card where there is an obvious family on it.

When you consider that with this card it seems to suggest problems around family life. I cant swear to that but the possibilities are there. Were there financial problems? was there a threat to leave the house or was everything crumbling in the household emotionally? because disappearances are based on a situation that have to stem from somewhere. Did she have problems sleeping? Was she in a situation where nothing seemed to go right? was there an opportunity that someone took? or changes in the family structure? all these things would need to be considered.

Helplessness and depression can come up here but so can disastrous consequences and even possibly violence itself. It depends very much how much influence this card is going to bear down but if it is to do with feelings there would be anger, resentment and feeling tied down. If it is physical then it would be violence and being tied up.

In some ways both are ominous because it means that Sandrine's disappearance creates a change to the family.
I feel like ' something happened' and possibly quickly. Im not sure if it was avoidable or not.

Perhaps this situation is tied to someone else in the mix. Perhaps someone else is tempted or has obsessions here. Maybe someone seemed 'ok' on the surface but had a shadow side to their persona. I feel there is a dominant and abusive situation here. However it plays out I see this lady stuck in an uncomfortable situation but again someone who likes to control is in the picture. The strong sense of wanting to get out of a negative relationship is strong or negative situation.

Certainly something may have happened very quickly or even accidentaly or perhaps a physical injury may have occurred. . I am seeing 'steel' ? The direction I have is South. Possibly even golden triangles or the the word Gold.

Bearing in mind that place descriptions can be places of the past present or future or linked to someone else connected we are given farms, wood stores farm animals fallow or bare land, barren fields, land that is bushy and thorny,low dark places or things to do with ships or boatyards.

Walls, garden fences, gateposts and international borders. church yards and ruins confined spaces, waste disposal. Rubbish tips can also come up in this card.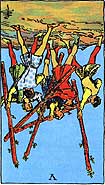 My next card also seems to give us a 5 or perhaps even five people a group? this is to suggest where this lady might be and initially this card would show us South. With a reversed card like this it does seem to suggest quarrels and altercations, trickery and contradictions (changes of name

?)

even lawsuits that have been delayed. When I see this card I often think of sporty or masculine strong influence and areas that may include a field or a sports field connection whether baseball or otherwise. North figures but also North East and North West which could be a pointer from either where she went missing or the other way around .

The word Victor might show up somewhere. Buildings, parks, places with names that sound like KING or names that are royal names in the prefix or sound like royal names. Deserted places could come up, names that could link or sound like castles, palaces or forts, monuments and museum buildings or names. Heat and fire. Halls dining places and the name Michael.

Person description might be Large, someone with a round head and prominent eyes. Strong and active body, larg and tall . Fair or sandy hair, or a glint of red, possible curl. often with a natural curl. It could however, link to someone who is inclined to go bald.

Possible industrial element, sand name may come up Hills and gravelly ground. Perhaps water not far and a bridge possible. Possible work connection or working area. Estates land or real estate connections possible.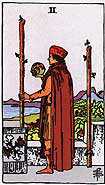 Asking when this lady might be found we are given a 2 which generally I apply wands to weeks but I would rather suggest a 2 as timing is not always exact. 2 could be route, distance or part of a route number. There seems to be a 'couple of choices' but indecision is on that. Again this is a South card inland apparently looking to to the West. It an indication to me that this lady will be found and I am seeing ships high places or cliffs or somewhere or something connected in here somehow that might relate to that. Basically though we are told at the moment that we are in waiting so we have to wait until this '2' shows up. Again South is a direction that comes up here but East also given.


Sandy and hilly ground, newly built land or where construction work is taking place. Again farmland or land for sheep and cattle, desert or deserted places. All links to ceiling plaster and attics and building material comes up here as does fire and heat. All these descriptions may be attempting a name of a place through sound a like terms. A Tuesday comes up.

It would be advisable to read all the information combined and hopefully perhaps something may help. This is a brief overview of what Tarot has given and as always I cannot promise what detail may help but I leave it in the hope that something might assist.

Empathy.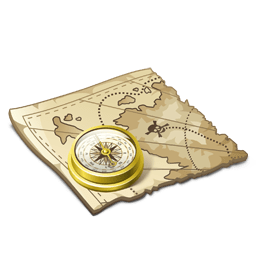 Dee has compiled a map which OUTLINES all the areas that Tarot may be touching on or may be describing. Please bear in mind that this is not guaranteed and Tarot can mean somewhere else entirely.


CLICK LINK FOR TAROT MAP
(Hit the Grey word that says MAPS)
Show on Maps
What stood out to me (though may have no significance) was Baldy Hills, Fitzgibbon District Park, Bracken Ridge as possible 'connecting' areas. Though also interesting was Gold Coast areas, Shorncliffe, Deception Bay

and Bribie Island Road.
EMPATHY
UPDATED 28TH APRIL 2013
I have been alerted to this message on Facebook.
It is NOT verified officially that Sandrine is alive or otherwise, however, I will print this information below as it does have crimestoppers number if you should spot Sandrine.
ATTENTION DUE TO NEW LEAD FROM A RELIABLE SOURCE REGARDING Sandrine Jourdan's DISAPEARANCE, PLEASE PLEASE SHARE THIS POST Sandrine IS STILL MISSING!!!
Hi have been helping missing Sandrine Jourdan's sister Christine Day, I am seeking anyone to share the word in Byran Bay... We have had a NEW LEAD as of yesterday, that Sandrine COULD ALIVE and in BYRON BAY, her familly and children are desperate for answers... Sandrine has been missing for 8 months now. I was wondering if u could please post this poster on your wall and say we have reason to believe Sandrine is in Byron Bay area if you see her please contact Crime Stoppers 1800 333 000, Christine Day, or myself, thank you so much
www.facebook.com/MissingSandrineJourdan
Sandrine Jourdan, 38, has been missing since July 13. She is caucasian in ... Please share as we are still searching for Sandrine Jourdan. Posters available to ..